Welcome to this week's instalment of Every Day Style @ Shenanigans Central.
This week I'm wearing a fabulous frock I chanced upon on my recent weekend away in Byron Bay – Boom Shankar's Audrey Dress in Blue Basket.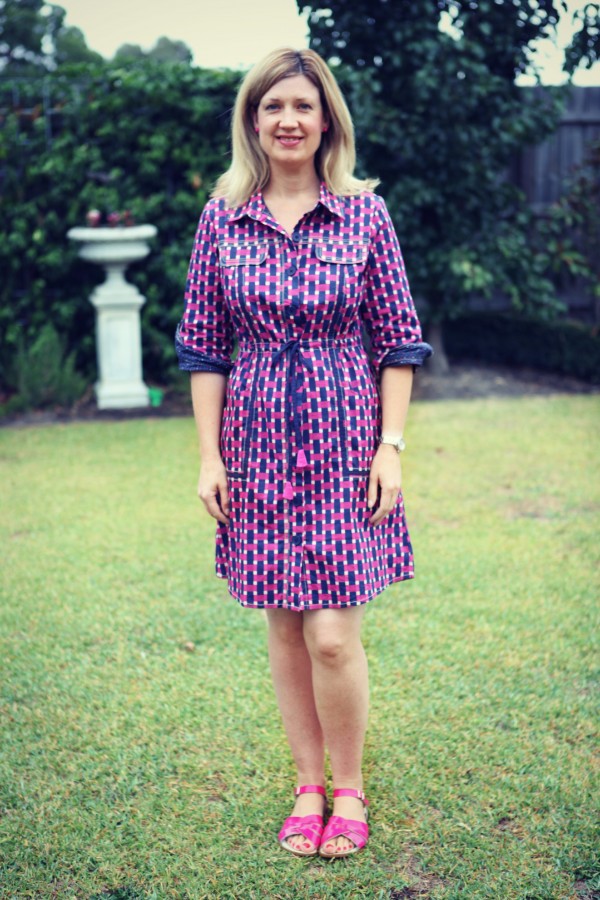 I initially tried this dress on in Green Basket, a gorgeous khaki and sea green combo whilst my friend O tried the pink and blue. The pink and blue looked fab on her and had the serious wow factor. I really liked the green colour way too, however I figured that with all my pink shoes, I'd probably get more mileage out of the blue and pink combo.
Unfortunately, my size (12) in the pink/blue was sold out, but once I got back to our digs, I visited Birdsnest and bought it there for $110.
There are two things I should say here. Firstly, the dress was $10 more expensive at Birdsnest than it was in store, so prices may vary; and secondly, for some reason, it is not shown/available on the Boom Shankar online store at this stage, but keep an eye out, as it may be later.
In good news, I returned home to Melbourne to find my frock had already arrived. Don't you love that?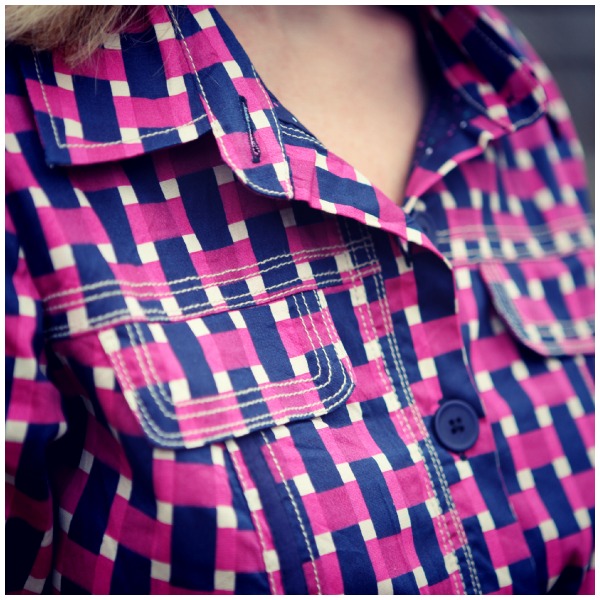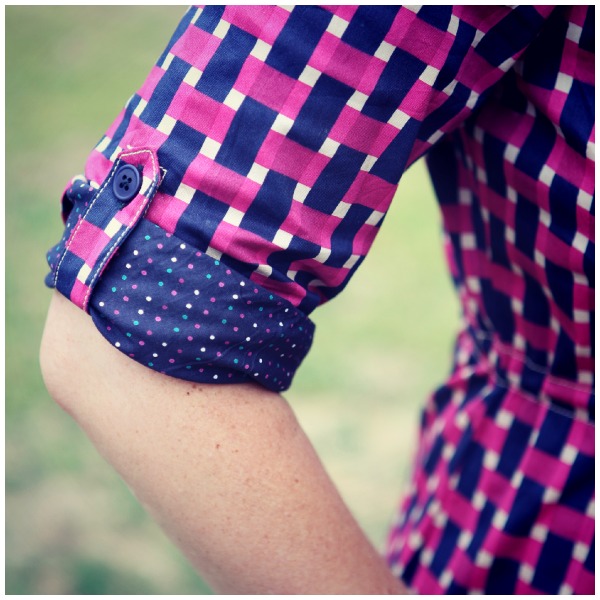 My debut wear was on a coolish day which never got warmer. By lunchtime I ditched my Salt Water Sandals and popped on some leggings and faithful Converse to get me through to school pick up and after school shenanigans.
There is plenty going on with this dress, so I kept the accessories simple with pink clay stud earrings from Elm Tree Studio and a resin ring from Bangalow market.
Size wise, I think this dress is true to size. I'm wearing (and usually wear) a size 12 in Boom Shankar frocks although I tend to size down to a 10 for their A-line skirts.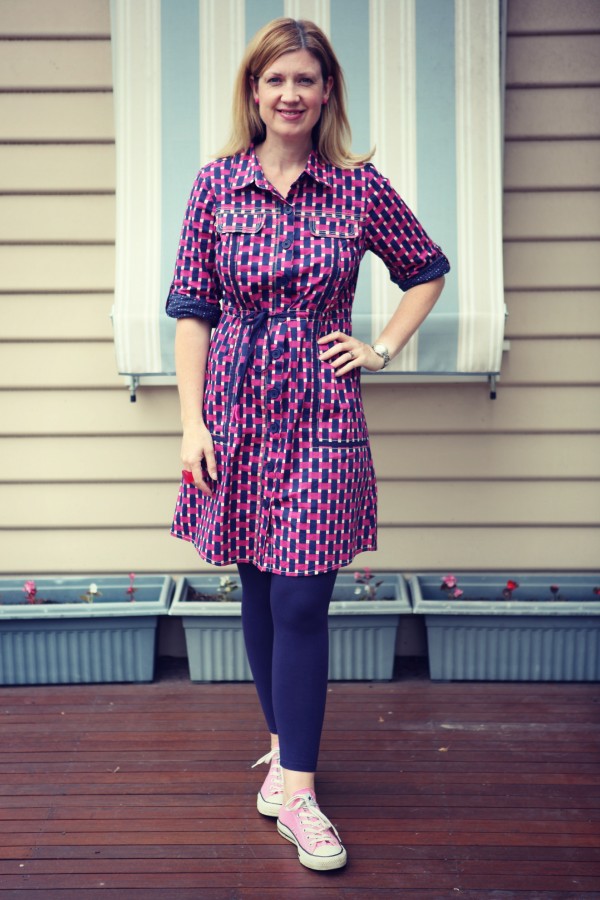 Can I tell you how much I love this dress? It works for me on so many levels.
Firstly, the fabric has some stretch and makes movement comfortable. Big tick.
I also love the print of this dress and the spot print on the reverse. Details like this really make my day.
The front pockets, drawstring waist and shirt styling also appealed to me. I must be channelling my inner Daisy Duke!
The sleeves can also be worn down, folded up once or folded up and buttoned done neatly. So many options!
And, finally, as the weather cools further, I can also see myself wearing this dress with tights and boots and from daytime to a casual dinner.
In a nutshell, this dress is a versatile trans-seasonal winner which ticks all my boxes.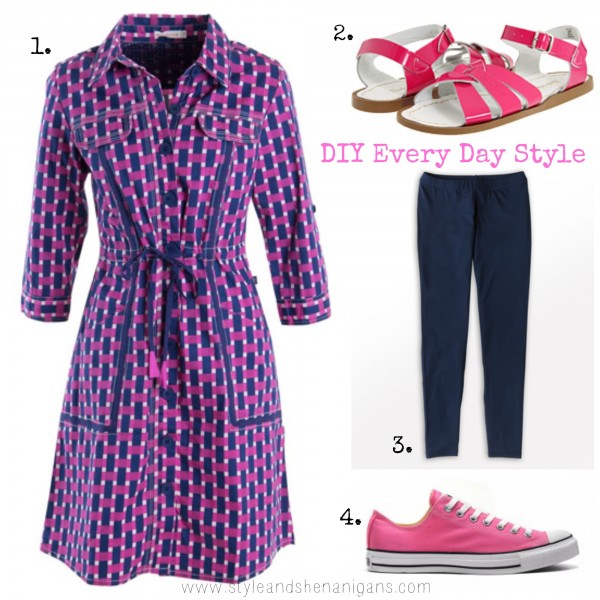 1. Boom Shankar's Audrey Dress in Blue Basket; 2. Salt Water Sandals; 3. Leggings, approx $30, from Boden (UK); 4. Converse Low Tops, $70 (on sale).
What are you looking for in an every day frock? Are you a Boom Shankar fan? Do you often try something on in store and buy it online later?