It's the Indian Summer Edition of Everyday Style today.
After a hot and humid break in Byron Bay last week, I thought I'd return home to cooler autumn days.
Alas, the sun just keeps shining and the next couple of days will see temperatures hit 30 plus degrees again.
It's not very Melbourne.
I'll make the best of it though – I'm washing every piece of bed linen in the house. If you can't find me, I'll be trapped somewhere in and amongst the king size doona cover and bed sheets.
Another upside to this unseasonally warm weather is being able to wear some of my summer sale bargains. Like this fabulous Lazybones frock I picked up in Lazybones' Bangalow store last Sunday afternoon for $65.
Yep. Half price. Very happy Jan.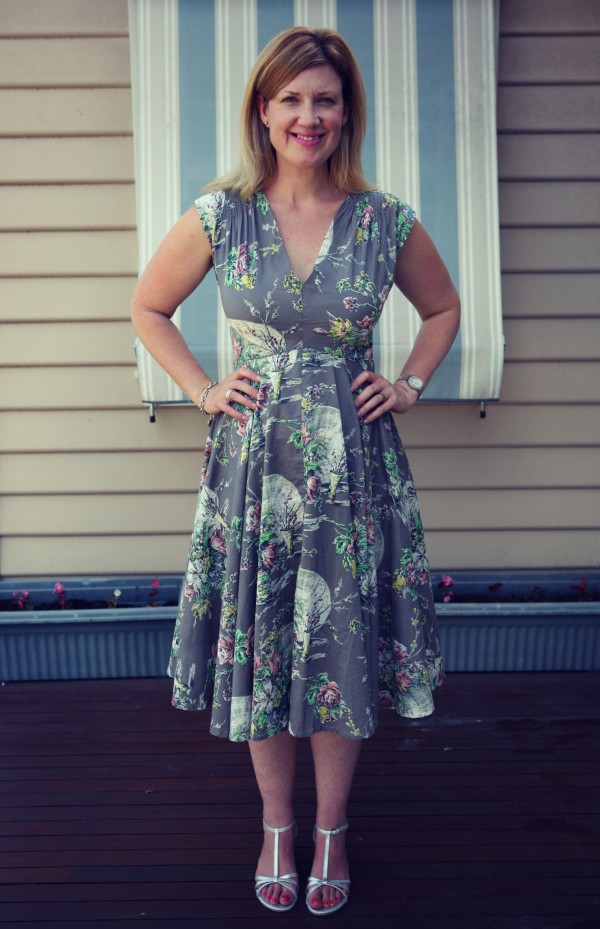 Wearing: Lazybones Allegra Dress in Newlyn (for the same style in different prints, try Birdsnest, the two available prints are reduced to $109 from $139); old Boden Wedges (for similar, try these); Witchery earrings (for similar, try these) and Tiffany & Co. bracelet.
You know, it was meant to be, this dress and I. Have you ever felt that way about a frock?
I first tried it on last November on a weekend away in Phillip Island. Then, I tried the Medium which was way too big in the bust (an unusual occurrence). I decided I must be a Small in this style (I have 2 other Lazybones dresses – one is a Small and the other, a boatneck style, is a Medium) and that Lazybones were generous with their sizes.
Unfortunately, when at the Bangalow store last week, the only size left on the sale rack in this print/style was an XS, or an 8. I tried it on anyway, and was surprised it fit. It is a fraction snugger around the chest than I would like, but I think I can just get away with it.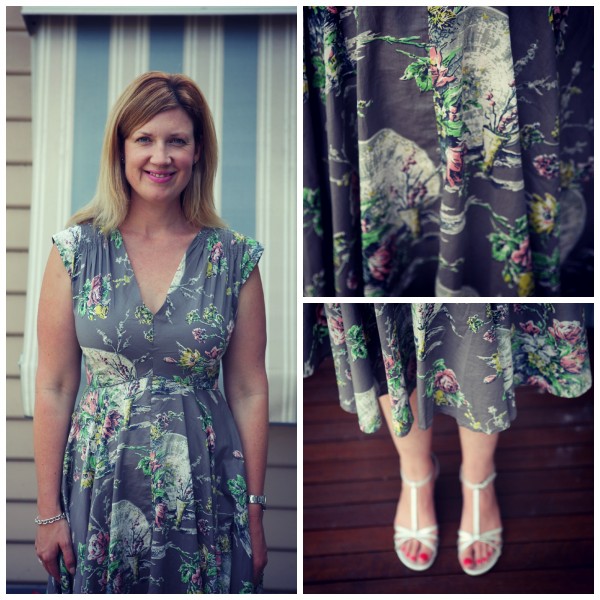 I just love the prints and the styles of Lazybones' dresses. They are so feminine, fun and flattering with a vintage sensibility. Just what I like in a frock!
What are you looking for in a frock? Found a great one lately? Let's share our frock intel!