Welcome to this week's edition of Every Day Style @ Shenanigans Central.
Over the last week we have finally had some milder weather in Melbourne town. Oh the sweet relief. In celebration, I decided to wear a couple of pieces from Metalicus' new autumn range.
The two new season pieces I am wearing are the Montmarte Rouched Skirt in Elmwood Marle, $119.95 (worn in all photos) and the Plaza Batwing Long Top in Cobblestone, $129.95.
(By the way, please excuse the various states of my hair in this photo shoot – the wind was blowing and hard to contain!)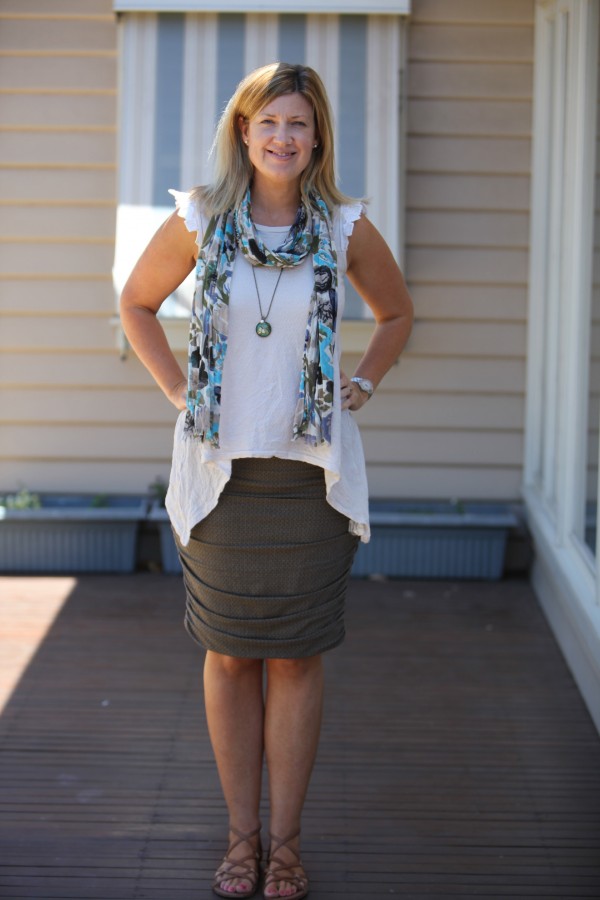 WEARING: Montmarte Rouched Skirt in Elmwood Marle; Metalicus top (from a few seasons ago); seed femme cotton scarf (from a few seasons ago); Boden gladiator sandals (from two summers ago) and Nest of Pambula Pendant.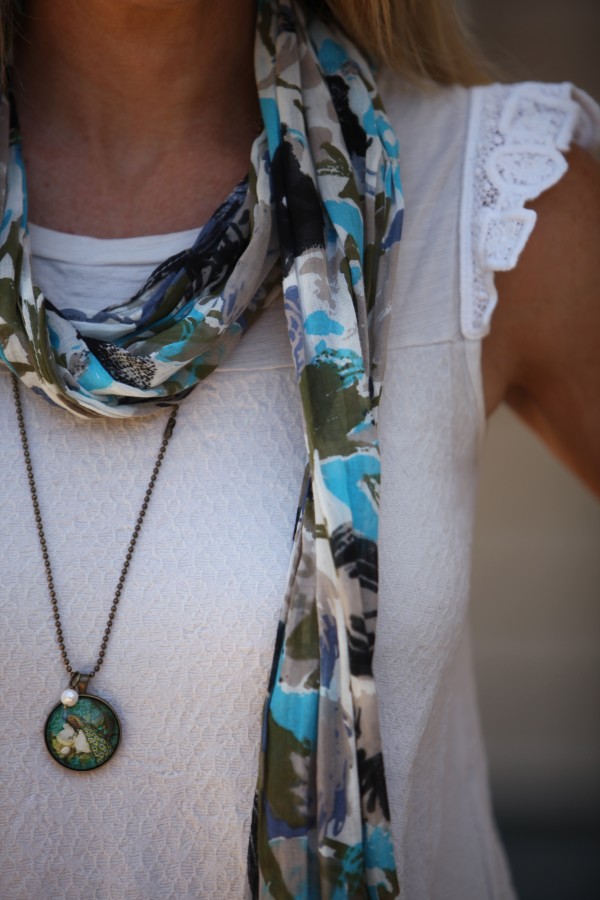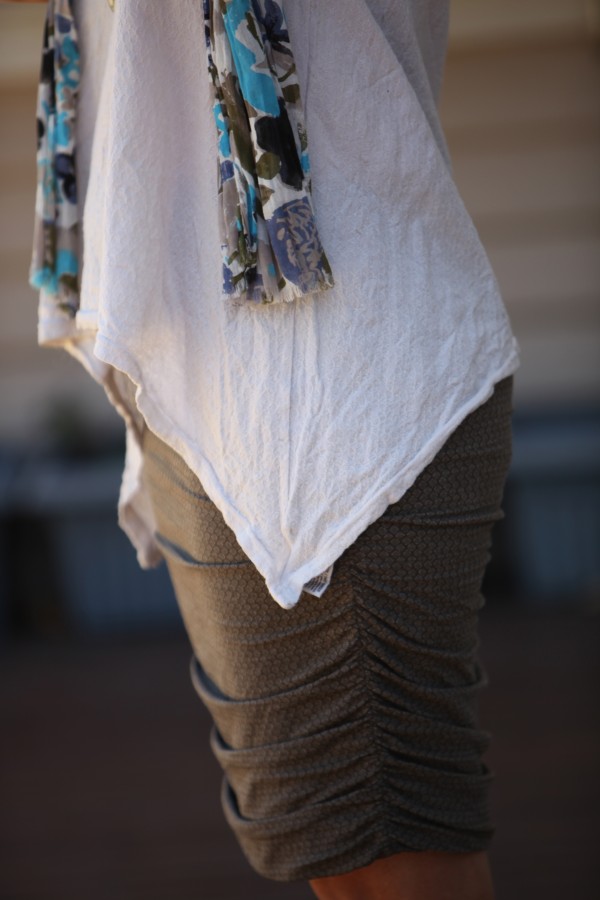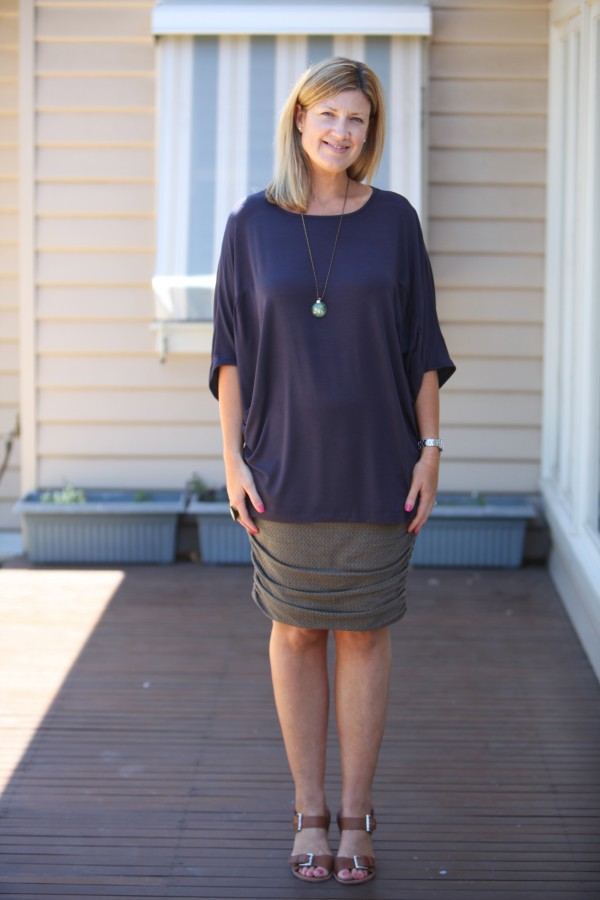 Montmarte Rouched Skirt in Elmwood Marle; Plaza Batwing Long Top in Cobblestone; Nest of Pambula Pendant; Elk Accessories Ring; tan block heels from Anthropologie (a couple of summers ago).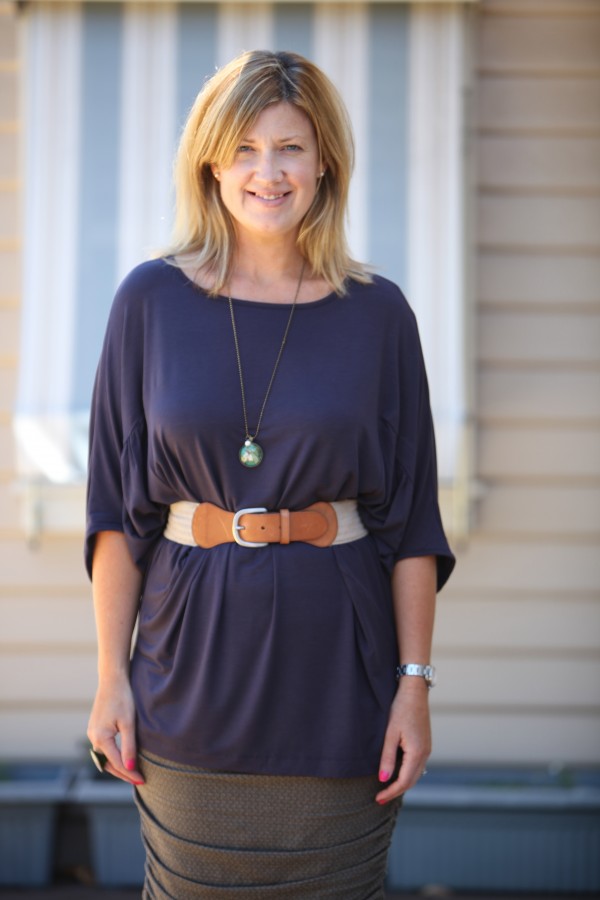 ADDED: Witchery elasticised belt from several winters ago (I am a massive fan of elasticised belts – they are so versatile!).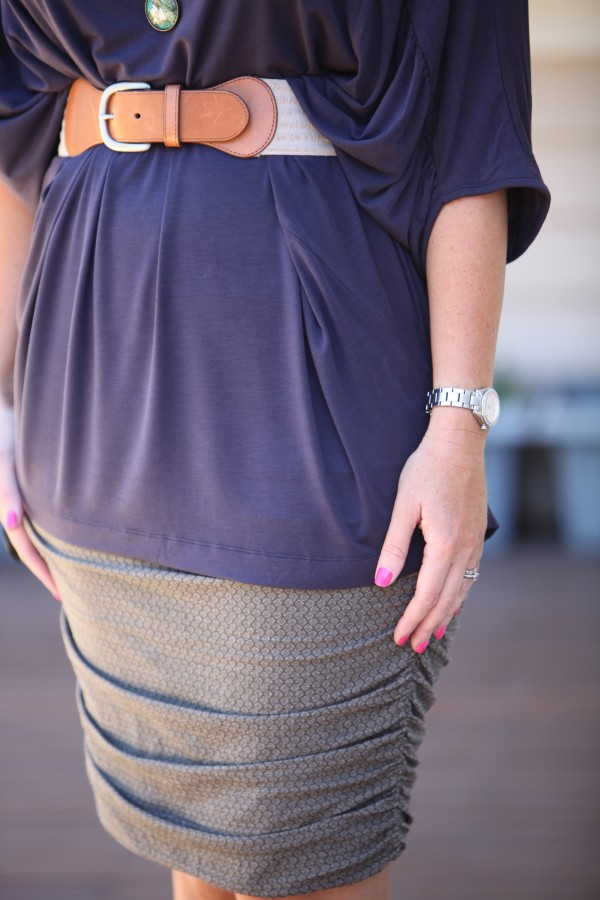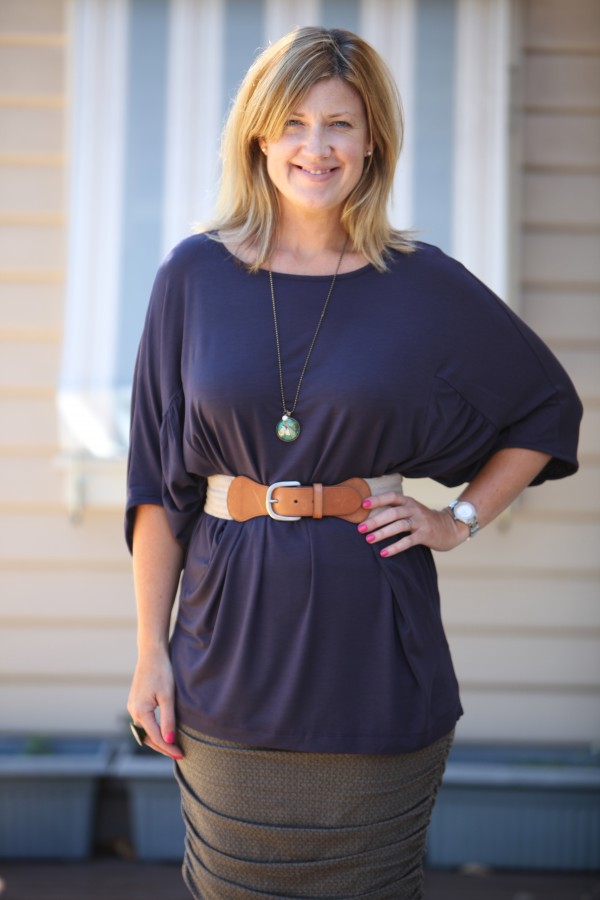 I am loving these new pieces. Big time.
Why?
Well, the muted tones signal the coming change of season to me and a more earthy colour palette.
The shape of these pieces are also a change from what I have been wearing over summer. I was initially unsure and a bit self conscious about wearing a tube skirt but the high comfort factor and three compliments by 9.05am showed me I was onto a winner!
The Batwing top is surprisingly versatile too, working well either hanging loose or belted over this (or another) skirt or skinny jeans for a more defined silhouette.
And last but not least, these pieces are versatile enough to work back with older Metalicus pieces in my wardrobe and also with each other and can be dressed up with heels or down with flats.
In fact I wore the first outfit all day last Monday – to school drop off, Mainly Music/Playgroup with Master 2, back to school and then on to basketball practice. I was perfectly comfortable and felt great all day.
What are your trans-seasonal must haves? What's your pick of the above?
Thank you for your comments. I love to hear from you.
* A big thank you Metalicus for giving me these fab new pieces to wear and workshop.