Before I launch into a fresh year of Every Day Style @ Shenanigans Central, I thought it was worth sharing a few of the "outakes" from 2013.
By "outakes", I mean the outfits that didn't quite make the cut at the time.
However, in retrospect, I think they are worth sharing as they capture my style and my fashion philosophy in general. For the full run down on my fashion philosophy and how it has evolved since having children, please click here.
In a nutshell, my philosophy is basically:
1. Finding the right shape/cut for your body shape;
2. Wearing colours that suit you and that make you feel and look well;
3. Wearing comfortable, colourful shoes and great accessories.
I think all of these outfits hit the mark on these fronts. What do do you think?
The first two outfits I wore to casual dinners with friends and family. The last outfit I wore to work. All were worn in December 2013.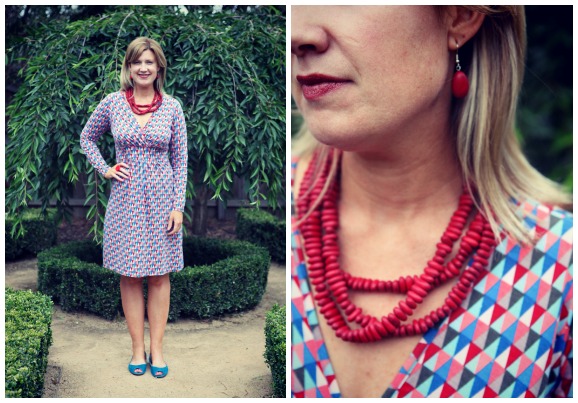 ABOVE: Dress – The Lucia Dress (Classic Blue Flags) by Boom Shankar (Autumn 2013)
Earrings and Necklace – Elk Accessories (similar to this)
Ring – Dinosaur Designs
Suede Flats – Zomp Shoes (several seasons old)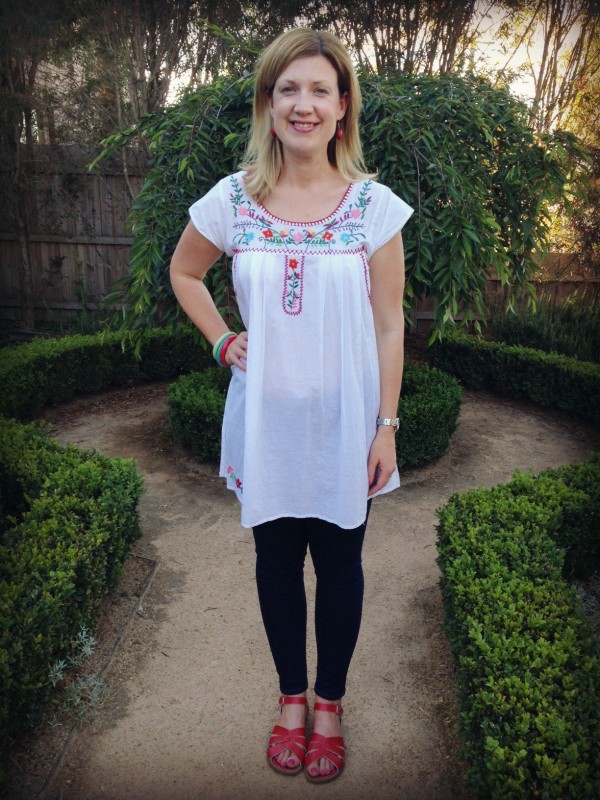 ABOVE: Tunic – Tree of Life
Skinnys – Gap Australia
Red Salt Water Sandals – Me and My Feet
Wooden bangles – Spoilt Gifts and Homewares
Earrings – Elk Accessories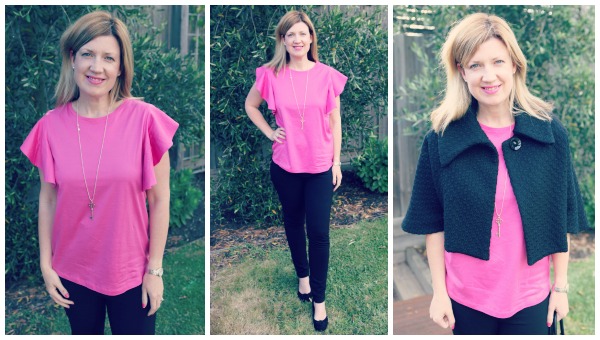 ABOVE: Ruffle T-shirt – County Road (this season, white is still available, click here)
Pants – Witchery Ponte Pants (for similar, click here)
Wedges – Django + Juliette (for similar, click here)
Jacket – Alannah Hill Cropped Wool Jacket (for similar, click here)
Key Pendant – Tiffany & Co.
How would you describe your fashion philosophy? What makes you look and feel great?
Thank you for your comments! I love to hear from you.