I've been saying of late that most of our favourite fashion retailers are now stocked with all things AW16, with new high Summer options few and far between.
Well, there are a few noticeable exceptions.
Melbourne brand Gorman is one of them.
It's no secret around these parts that I'm a huge Gorman fan (not quite at the "Help Me Find My Gorman Unicorn" level, but still) and I've been looking forward to their new Autumn range like all good Gormanites.
With each new Autumn drop, I've been very happy to see that the new range includes plenty of great pieces that can be worn right now, in the height of Summer.
In fact many are high Summer styles in new Autumn prints and colour ways.
Like this gorgeous Fringe Benefits dress, $229, a textural take on the LBD.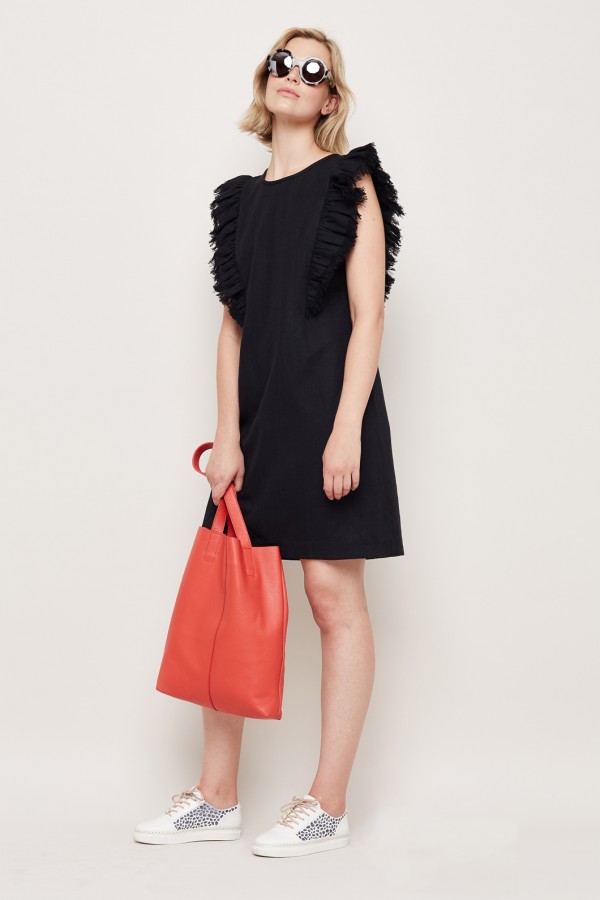 When I initially saw this online, I thought it might be a little short for me, but I tried it on in store anyway (it's always good to know for sure!) and I was very pleasantly surprised indeed.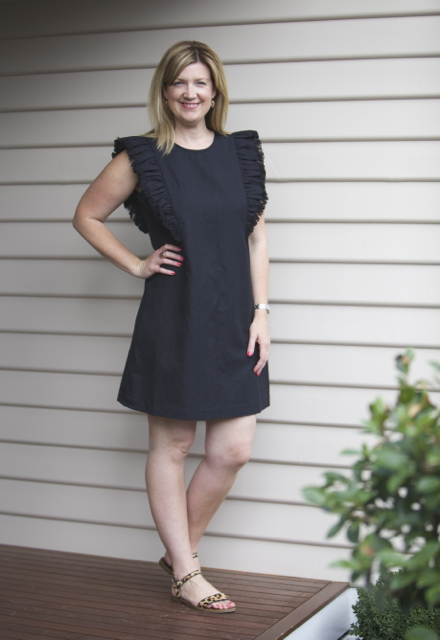 Yes it's on the short side, but I'm 5'9″ and it's a good couple of inches above my knee so it'd definitely be a respectable length on shorter girls.
Length aside, what I'm loving about this dress is the fit.
It might look like a simple shift, but it's actually super roomy and more of an A-line shape. I've been wearing mostly 12s and 14s at Gorman in the Summer range but this size 12 is very generous and comfortable. I probably could have worn the size 10 now I think about it.
It also more than passed the "getting in the car test" – you know the one? Yes? Well, I can sit down in the car in this dress without any rearrangement whatsoever, even though the linen cotton blend has no stretch. It's not too short or too tight. It's just comfortable. That's one less piece of admin I have to deal with!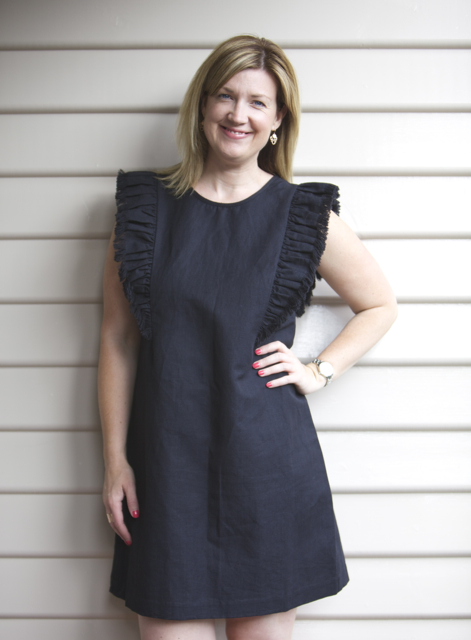 I'm also a bit obsessed with fringing lately (I'm wearing a fringed tee in this post). It's a textural detail that is simple but definitely adds interest to what is otherwise a basic black dress.
The effect of the fringing on this dress also creates an optical illusion of sorts – a narrower, tapering top half, which is all sorts of flattering.
I also felt like I was channelling Mufasa from The Lion King and that's always a good thing, right? Hakuna matata.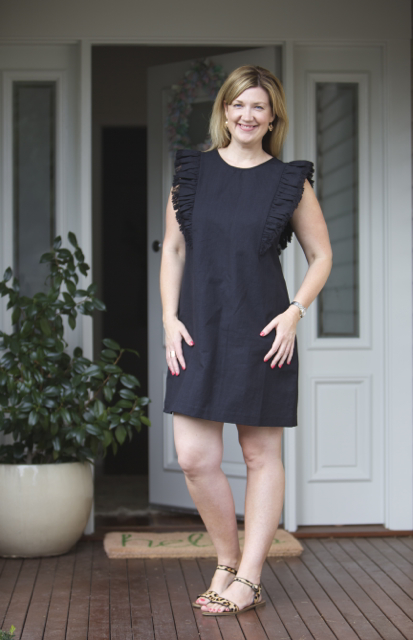 Finally, I'm loving that this dress is equal parts linen and cotton so it's breathable and comfortable and a dress which is prefect for very warm days (or nights).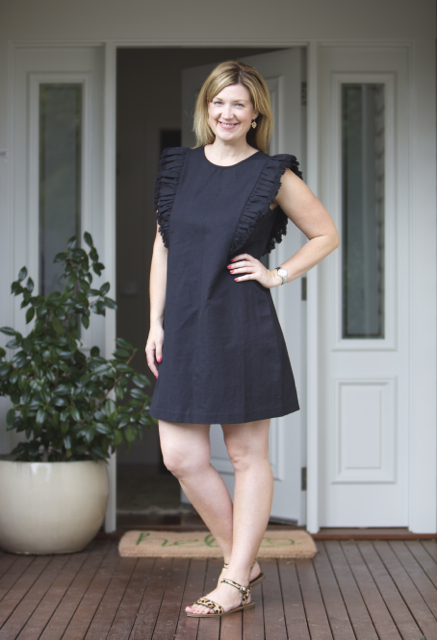 As you can see above, I've paired my dress with some leopard print sandals but I think it could be worn more even more casually with thongs, or dressed up with an espadrille wedge or a block heel. Not much is needed in the accessories department, so I've gone with some rose gold earrings from Nicole Fendel.
Any fans of fringing out there? Or perhaps Gorman or LBDS in general?