It's been a busy social time around these parts.
Christmas do's, end of year break ups and for me last week, two 40th birthday celebrations for friends in addition to my own Birthday Festival.
Both my girlfriends' 40ths were held on a weekend morning – brunches – and were a lovely start to the day.
Today's everyday style features my outfit from the first birthday celebration. The birthday girl is a hostess with the mostess from way back and put on a simply gorgeous brunch for a lovely group of about thirty women. There were vintage tea cups and champagne flutes, roses in bloom and the most delicious food I have enjoyed for quite some time.
So what to wear to such a do? A frock of course! I decided to wear my newish Porthole Dress (long) $249, and new split loafers $249, from Gorman as it was a mild morning and I figured I'd be standing for some of it, so I wanted a comfortable heel. As I've detailed below, I didn't pay full price for either of these items, thanks to some successful style stalking.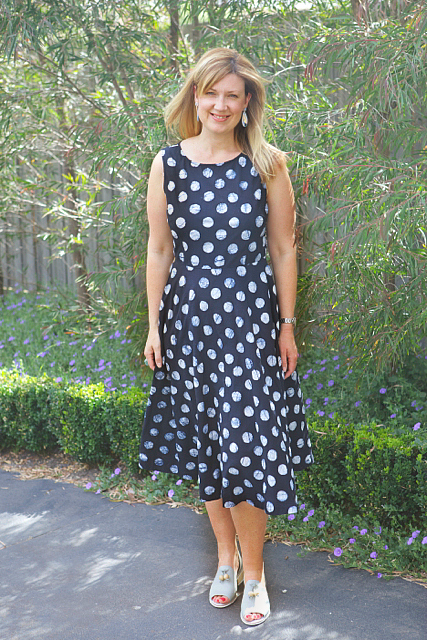 My earrings are from local Melbourne jewellery designers, Flock Curious Assembly. You can check out Sarah and Stacey's Etsy store here. I love their 80's abstract design and the fact that they are lightweight and easy to wear. These gold flecked earrings ago with loads to and work back nicely with my gold shoes.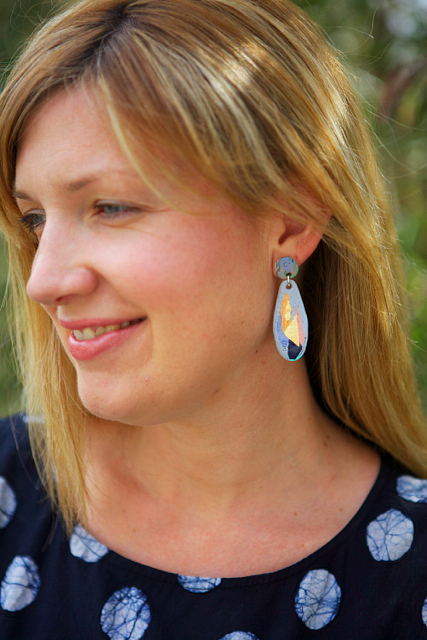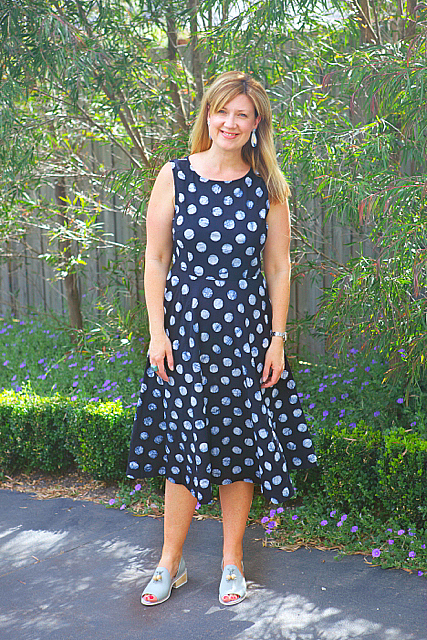 Both of these pieces are capable of being dressed up or down. With it's lightweight cotton, this dress would work equally well with a pair of Salt Water Sandals or thongs for every day which is how I wore it later in the day when we kicked on to Mr SnS's work picnic in the park.
If you like this flattering, longer A line shaped dress, you might be interested to know that it also comes in a gorgeous silk in a different print (the fan flower silk dress).
This fun summer porthole print is also carried through a number of pieces this summer at Gorman including a shorter dress, shorts, tops, shoes and a skirt which you can check out here.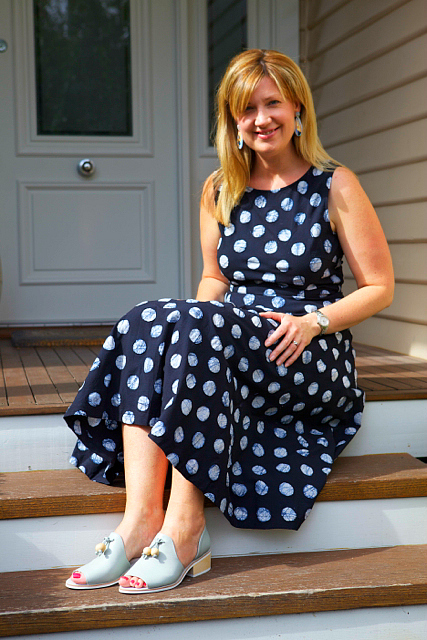 These shoes are a statement shoe no doubt (they say Japanese golf shoe to me) but, with their short block heel, they can be worn every day with denim, jeans, skirts and casual dresses. The dove grey/blue colour is a bit different too but goes with loads in my wardrobe – particularly blues, greens, denims and whites.
Whilst I love them, these shoes have needed a bit of breaking in as the leather is quite firm and rubs around the toes. They are comfortable and supportive around the rest of my feet however and once worn in, will be a go to shoe for every day.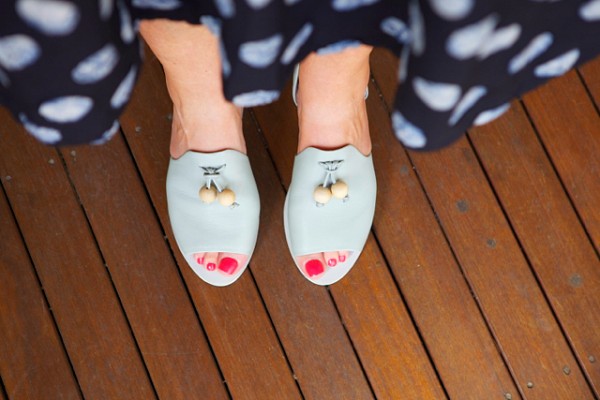 Just a word about Gorman's pricing.
In the last few months my local Gorman store has had several one off, one day 50% off in store sales. They've also had a number of flash 25% off sales in their online store. To keep up to speed with their sales,  it is worth getting to know your local store manager to ensure you are notified about upcoming sales (I get a text or a heads up in store from the manager) and to also check their website regularly. Nearly every single piece I have bought from the Spring/Summer 2014 range has been 20% off and a few have been 50% off – a substantial saving. I love a sale at the best of times but with Gorman, with their relatively high price points, it has been even more fabulous and has made Gorman much more accessible price wise.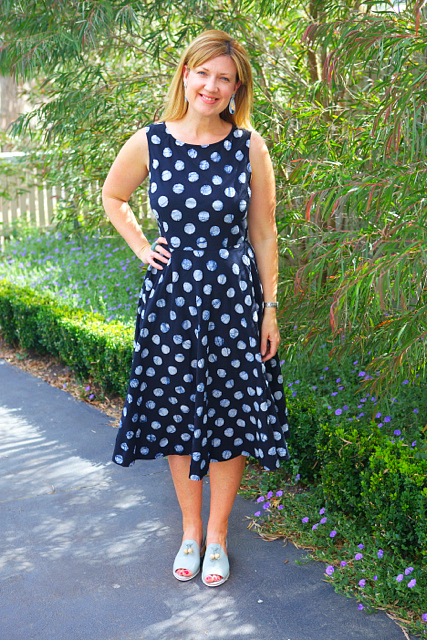 If you'd like to see more of my Gorman purchases and some pics of the parties, check out my Instagram feed here.
Are you mad about Gorman? Successfully style stalked something lately? Do you love a statement shoe?