It's a special birthday edition of everyday style today as I'm sharing a few pics and the outfit deets from my 40th birthday soiree this past weekend.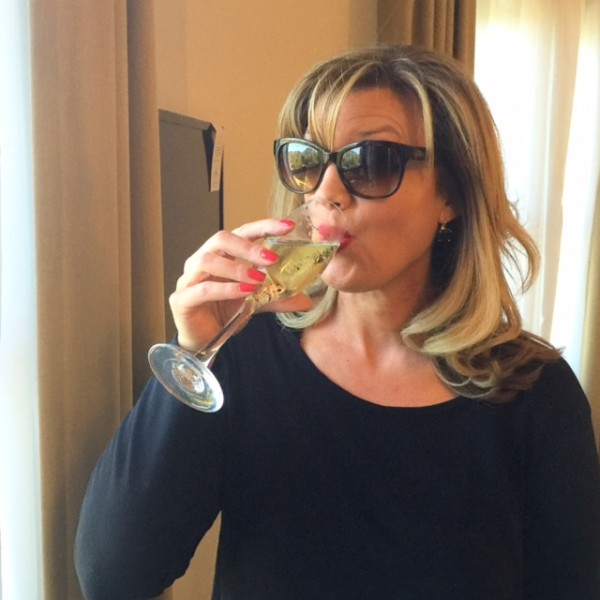 Enjoying a pre party beverage in the hotel
What a fabulous night it was. I'm happy to report that I had loads of fun and I was thrilled to see so many of my favourite peeps in the one room. Mr SnS's speech was a ripper with some great input from our three boys whom'd he consulted.
I was grateful to be able to make a speech and thank the family and friends who've made such a significant and positive impact on my life. And then of course, it was time to hit the dance floor and enjoy a sangria or three and sing about the tiramisu in Downtown.
And, as is often the case, there's a story behind the dress.
In late January I bought a couple of show stopping frocks from Alannah Hill and for most of the year, I thought I was sorted on the frock front. In fact, I had two complete outfits ready. Hashtag Sorted.
Then, three weeks before my party, I tried them on and discovered they weren't quite right. One dress was a bit tight and the other, well, it wasn't overly flattering after all. Mr SnS wasn't sure either so I called in the big guns – a close friend who agreed they weren't, as I thought, quite right.  And so the search for the right dress began. Yep. Just what I needed before I went to Syds and launched head first into December, but a first world problem if ever there was one.
I'd decided I wanted to have some bling slash sequin action on my frock so I headed to Alannah Hill who do a great party frock. Fortunately, they had a storewide sale, and I found several gorgeous frocks which fit the bill. In the end, I chose this fabulous Just What I Needed Dress, which was in fact, just what I needed, with it's exquisite sequin and glass beaded flowers and beaded trim. I also loved the nipped in waist and the soft pleats. I'm wearing a size 12 and I'm 175cm tall.
It said Hollywood Party Frock to me. What do you think?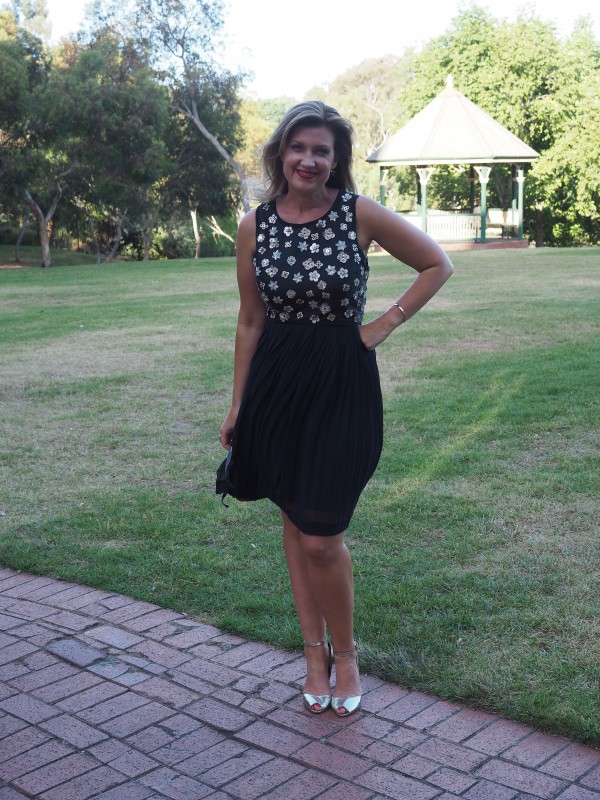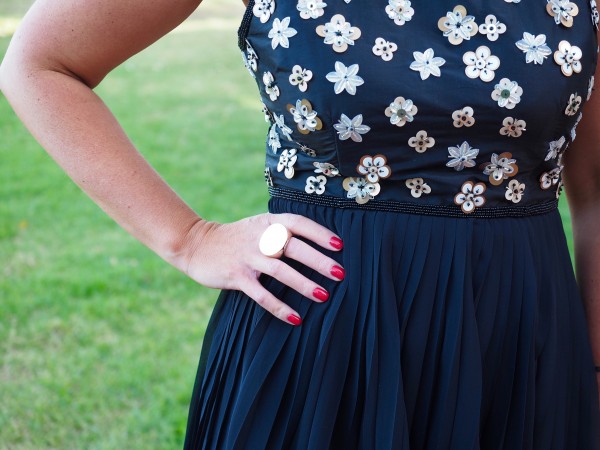 Given all the bling going on with the dress, I decided to keep things simple and complementary in the accessories department with some soft gold accents.
To keep with the classic cocktail look, I went for a bouncy blow wave, red nails and lipstick and a boost in the eyelash department (these fake eyelashes from Mecca Cosmetica).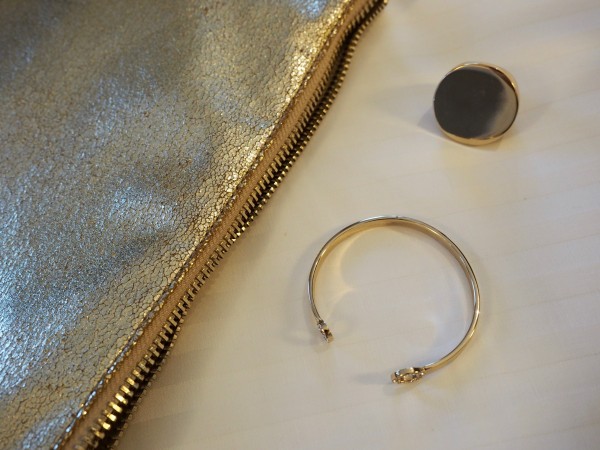 I already had this soft gold clutch from Country Road and picked up this Oversized Disc Ring and Crystal Circle Cuff from Witchery in a recent storewide promotion.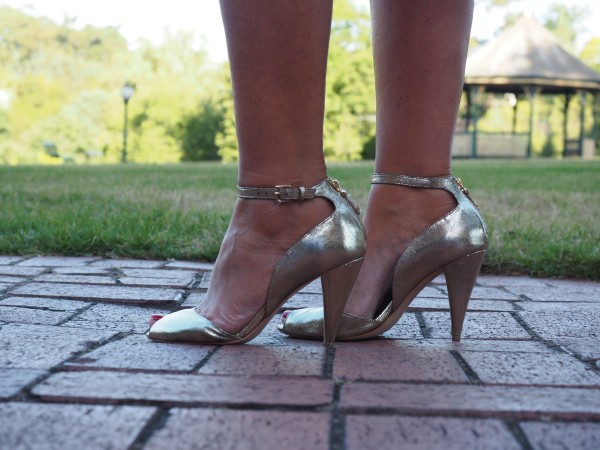 I bought the shoes at the same time I bought the dress (they were left overs from the Winter 15 range). While they looked absolutely perfect and I loved the zip hardware detail at the back, they were way too high for me and I was glad I packed my gold Sambag sandals which I had to put on half way into the evening. Looks like my 40s will see me heading for the podiatrist and ortho shoes!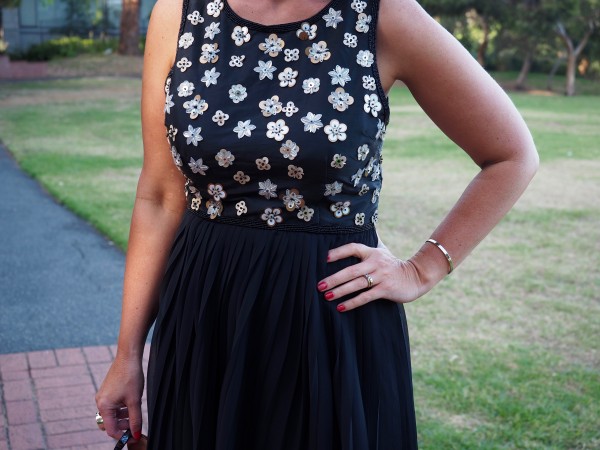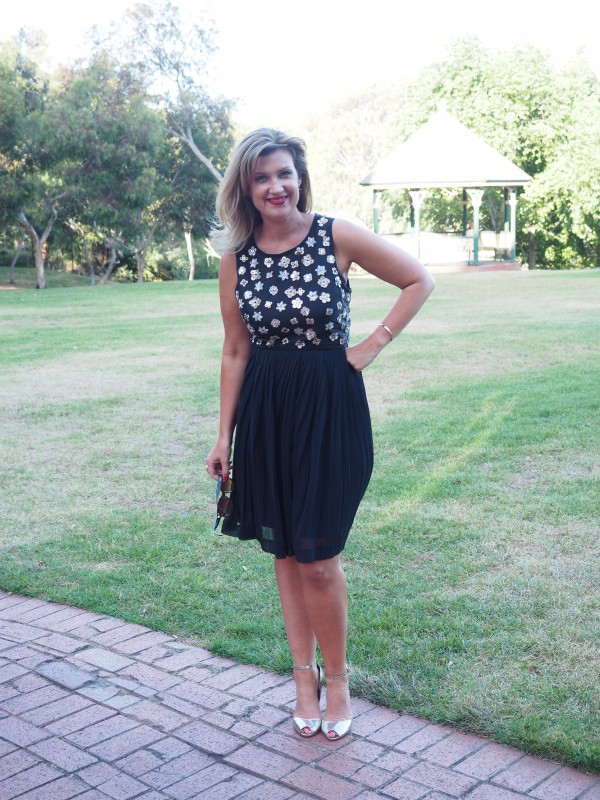 We took these pics at our hotel just before the party and, as you can see, the wind was blowing a gale.
Below are a few pics from the party itself.  I went for some metallic touches to match the Versace meets Spanish hunting lodge interior of the room which carried through from the chandeliers and balloons through to my beautiful birthday cake.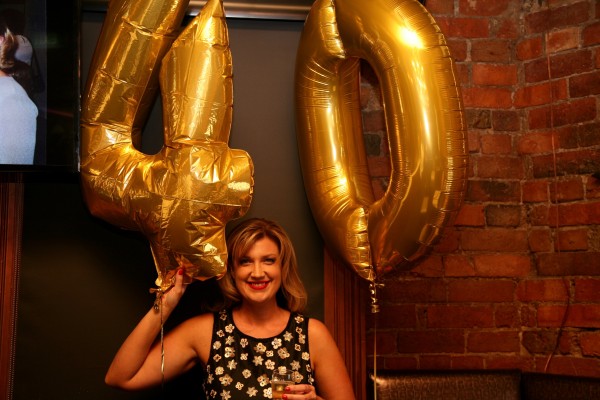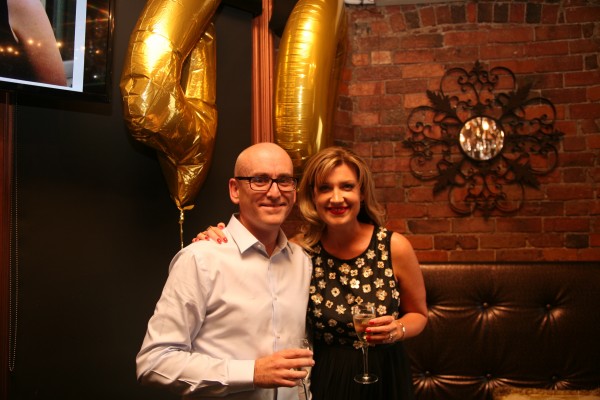 Mr SnS and I before our guests arrived
I can't tell you how thrilled I was with my cake. My gorgeous friend Kelly and I designed it together (she's a mother of boys too and was grateful to have a break from Ninjago and Octonauts cakes, bless her). You can see our inspo on my Pinterest Cake Board.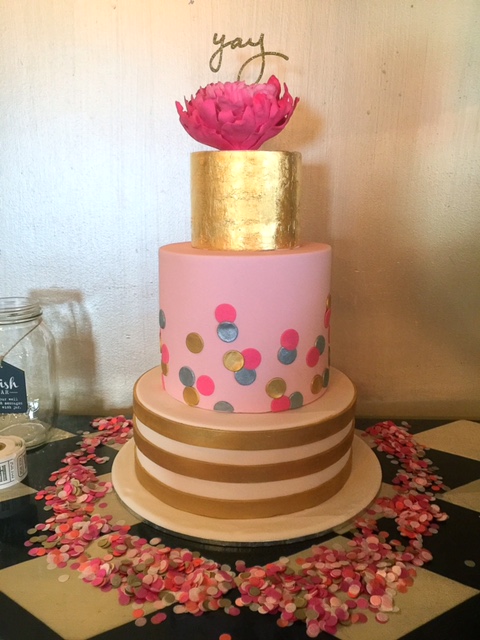 As you can see,  I've incorporated a print clash, gold and confetti to match my blog header and my favourite flower, a peony.
If you'd like to see more of Kel's amazing cakes, follow her on Insta or like her Facebook page.
I picked up the Yay cake topper and pink and gold mini confetti at Lark at the last minute in their recent party sale.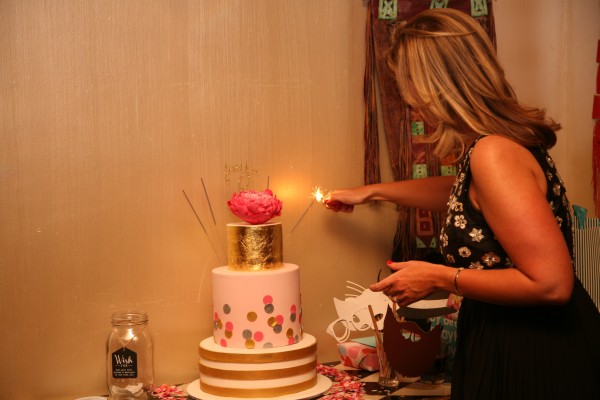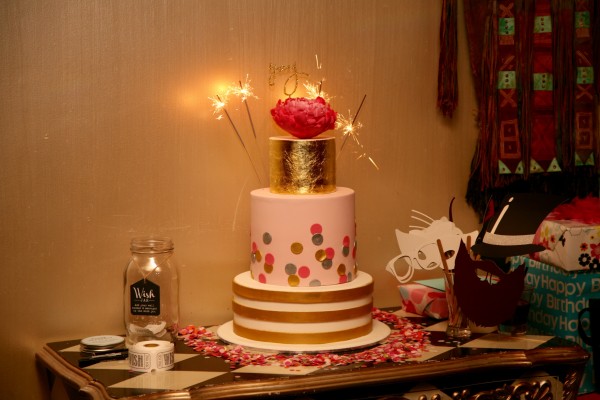 Have you celebrated a milestone recently? What did you wear?