Wowsers.
What a weekend.
Celebrations. Festivities. Get Togethers.
Birthdays. Christmas. End of Year.
It was all happening for us this last weekend, so no surprises I hit the hay circa 9pm on Sunday night.
Now that I've recovered, in today's post, I'm taking you through my not so everyday style over the weekend that was.
It began on Friday night with an extended family birthday do for all the December birthdays in the family at the pub.
I opted for a semi dressy but comfortable frock scenario. Even though it was a warm day, I'm glad I opted for a sleeve which thankfully helped with the artic conditions inside the pub's dining room.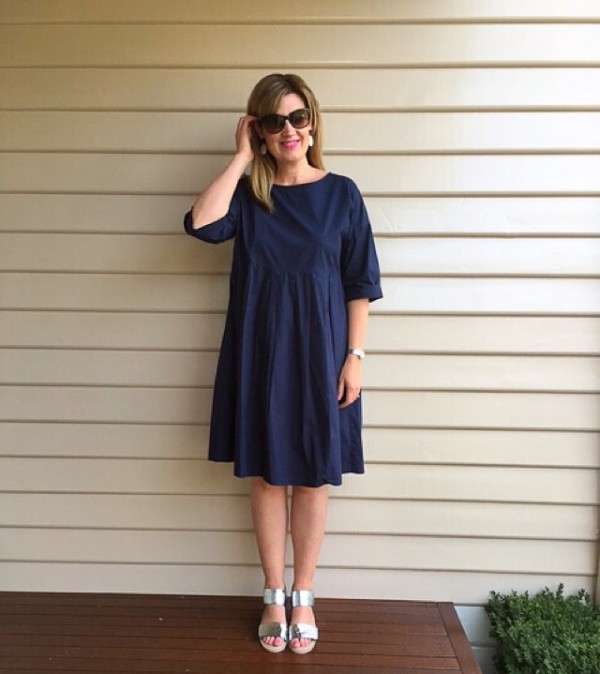 I'm wearing the Sadie dress from Gorman from last summer. The same style has been repeated in two prints this year and I've bought both versions which you can see on me here.
I totally love the shape and cut of this dress. It hides a multitude of sins, has a flattering arm length not to mention it's navy.
And how Star Trek-ish are my new shoez (Lola heels) which I picked up from Gorman in their recent footwear sale? They even have velcro straps. Super easy to get on and off not to mention totally adjustable to cater for a variety of foot widths. They are also available as flats.
The final touch are some fun perspex earrings from Mint Cloud Studio.
Then, on Saturday night, I went out for dinner with one of my book clubs. The nine of us managed to score a semi private room to ourselves at The Firehouse and had a fab night out together. FYI, the duck was the bomb dot com.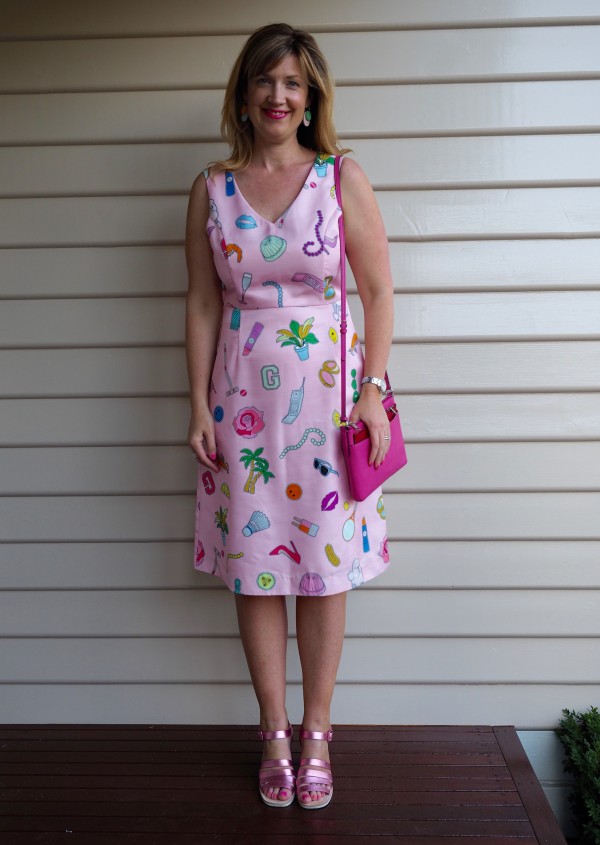 How fun is this fab Gorman dress, which you can pick up on sale here (it's now half price).
There's so much I love about this dress I don't know where to start.  I love candy pink  and as for this fun retro slash kitsch print – really, who can go past a print with a prawn, mobile phone and a potplant? Clearly not me.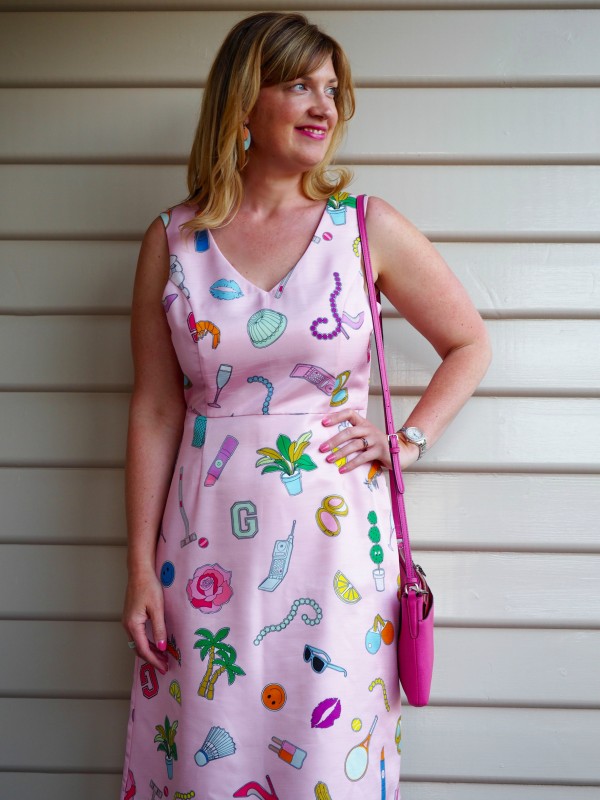 The V neck and shift style of this frock are all sorts of flattering too, and my usual size 12 fits me like a glove.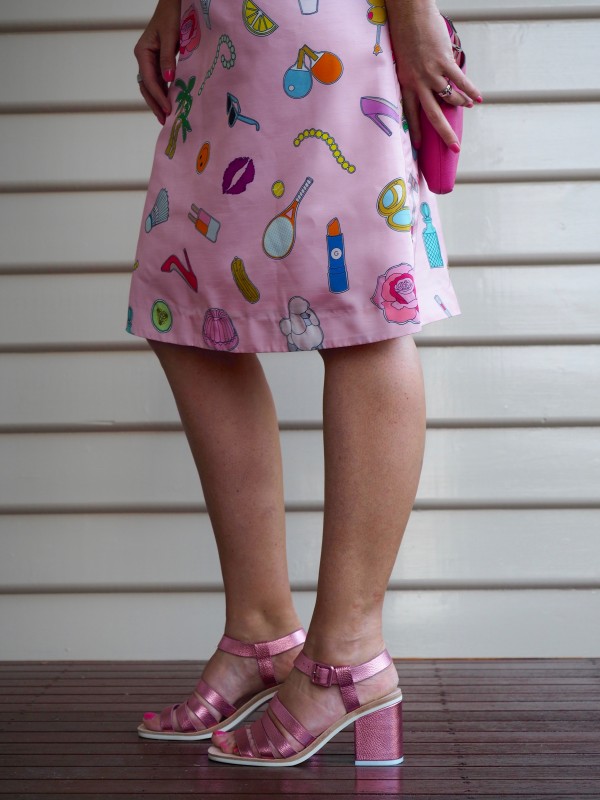 In the accessories department I've added my favourite Stampel earrings, Coach bag picked up in New York earlier this year and finished things off with the Mirage heels, also from Gorman.
Finally, we had our kinder Christmas break up for Mr 4 at the local bowlo on Sunday arvo. It was a cloudy, humid day but it was coolish early so I needed a jacket earlier in the day.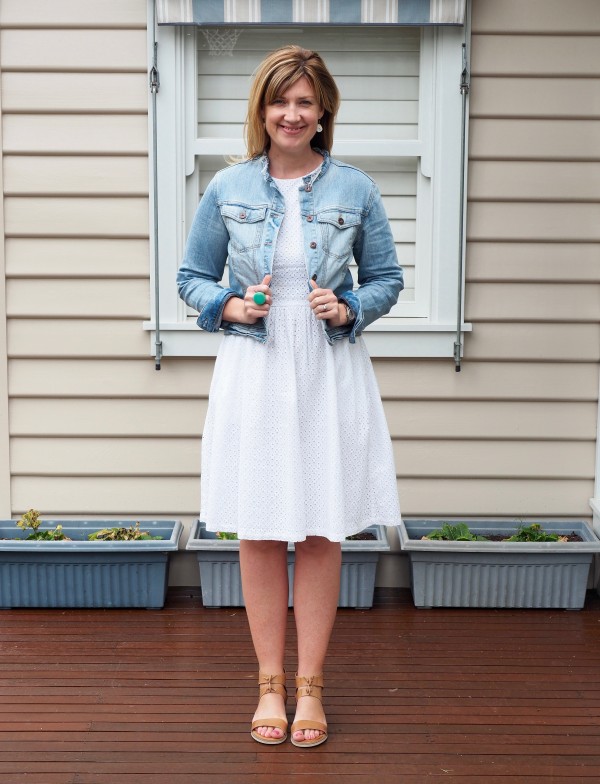 Perhaps unsurprisingly, I was too busy gasbagging to my buddies to actually bowl but it looked like a lot of fun. The '70s prices at the bar ($16 for a bottle of bubbles) were rather impressive too.
I'm wearing a broderie dress from French Connection which I picked up a month or so ago but is now sold out (soz) under an old Boden denim jacket.
My tan knot sandals are from Leonard St and have been super versatile and comfortable enough to wear all day with their small heel. They are still available in limited sizes here.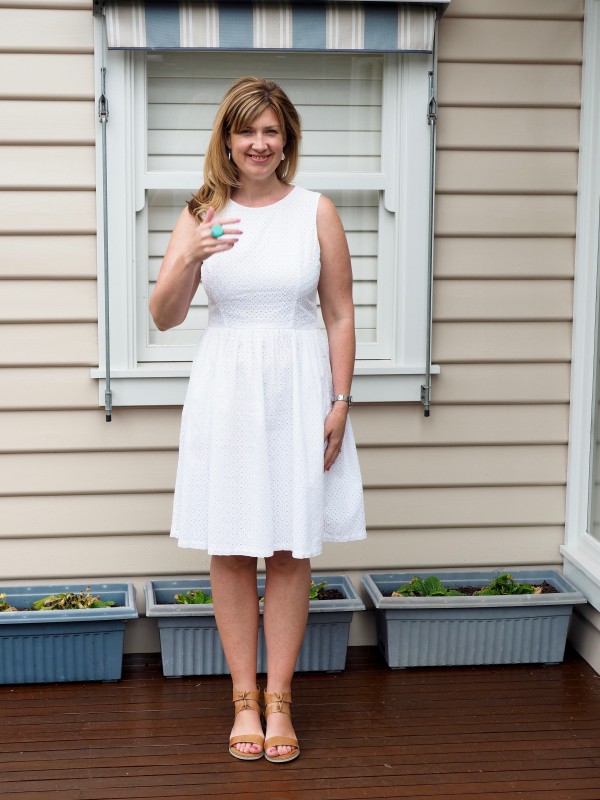 This is an easy but pretty dress for day time do's and the broderie detailing is summery not to mention bang on trend. I love chambray or distressed denim with lace and broderie for a touch of boho. Tan accessories complete the look.
My green ring is an oldie but a goodie from Lovisa.
What did you get up to on the weekend? And what did you wear? Which of the above outfits would work for you?