So a funny thing happened this last week.
As some of you may know, I take regular outfit pics over on Instagram, and somehow, unwittingly, I ended up wearing three different pairs of leopard print shoes over three days.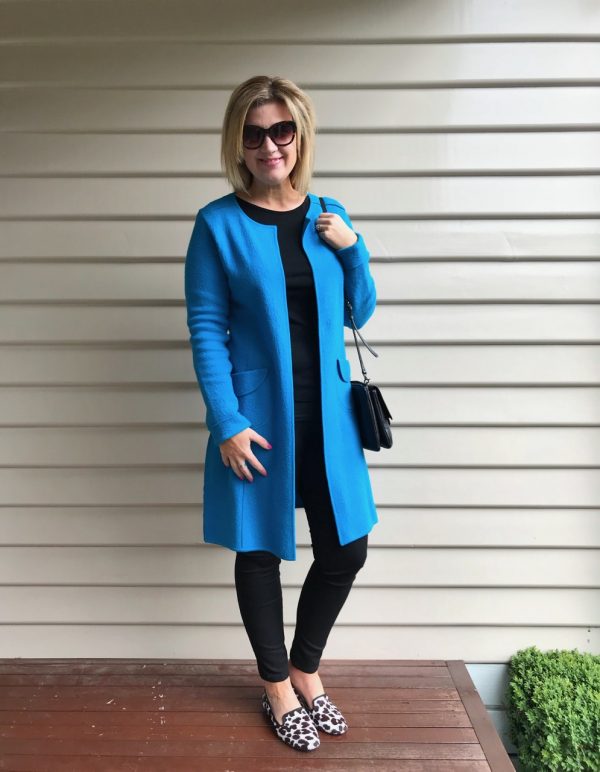 Above I'm wearing Boden boiled wool cardy over Glassons knit and Country Road jeans (all from seasons past) and Boden slippers.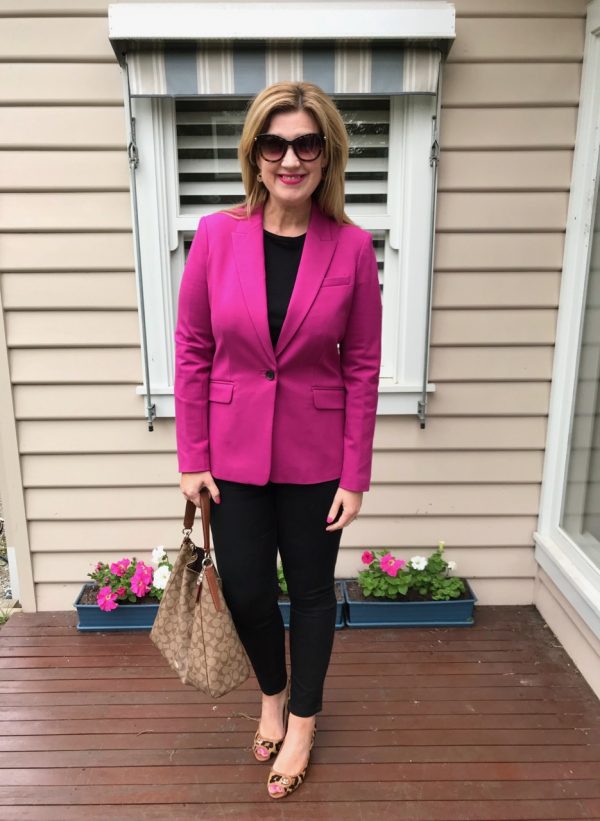 Above I'm wearing Nell Ponte Jacket from Boden (current – shop it here), Portmans knit, Country Road jeans with Coach wedges and bag (all from seasons past).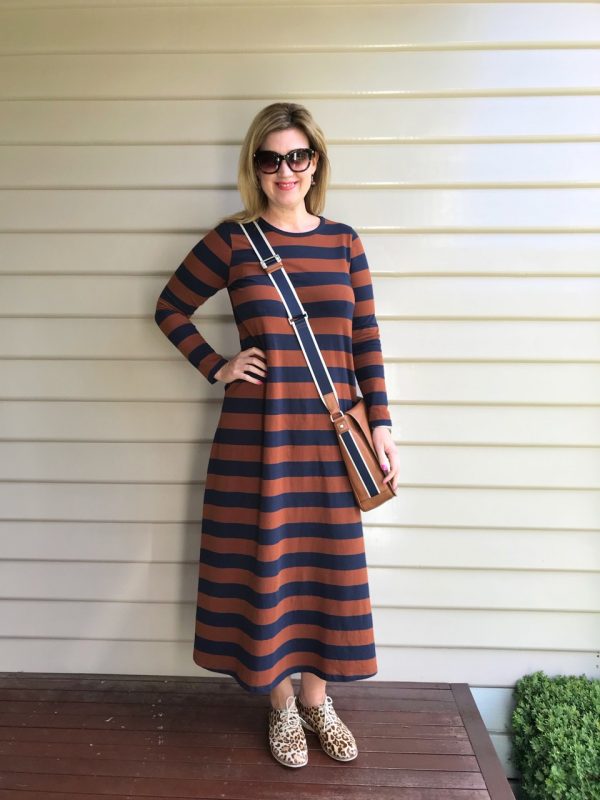 Above I'm wearing Striped Maxi dress from Bohemian Traders (limited sizes still available here), Rollie Nation derbys (this style is similar), Coach satchel and Mimco sunnies (all from seasons past).
Actually, it was four, if you count the leopard print ugg boots I wore on Saturday night.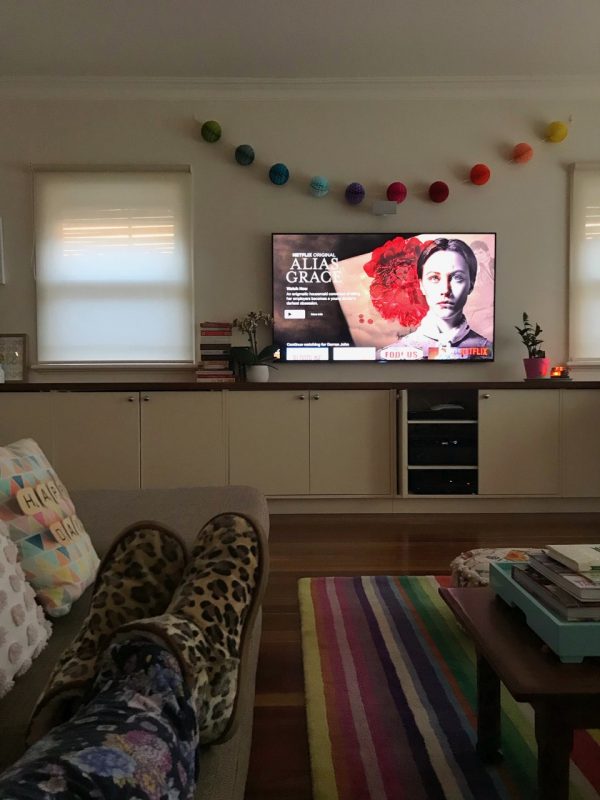 Above I'm wearing PJs from Sussan and Ugg boots from Peter Alexander, both from last winter.
Why you may ask?
Well, I'm putting it down to the crapola weather here in Melbs over this last week – hopefully the final Artic blast for 2017 – which made me reach for warm wool layers, black basics, comfortable maxi dresses and a pop of bold colour to counter grey skies, drizzle and July temperatures. A pair of leopard print shoes just seemed to give me the lift I needed on an otherwise blah kind of day.
Even as I write this, I've teamed a leopard print snood with a denim dress, leggings and trainers. Sixteen degrees in November will do that to you. Le sigh.
Now most of my leopard faves – which I'm wearing above – are from seasons past, which led me to two thoughts.
One, leopard print is a year in, year out winner, across all seasons.
Secondly, where would you go to buy leopard print if you needed a refresh or wanted to fill a gap in your wardrobe right now?
Well, I've done and research and found these winners …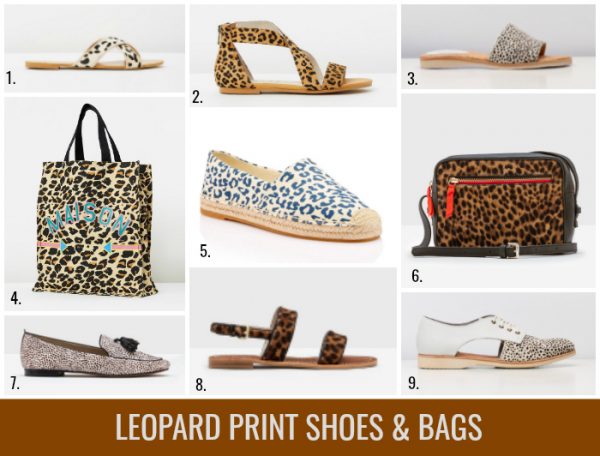 ABOVE: 1. Marsala Slides, $79.95 from The Iconic; 2. Trix Sandals, $149.95 from The Iconic;  3.  Snow Leopard Pony Slides, $139.95 from Rollie Nation; 4. Scotch & Soda Canvas Tote, $79.95 from The Iconic; 5. Espadrilles, $39.95 from Sportsgirl; 6. Leopard Cross body bag, $160 from Boden; 7. Ines Loafers, $144 from Boden; 8. Leopard Print Sandals, $54 (on sale) from Boden; 9. Sidecut Snow Pony Leopard, $179.95 from Rollie Nation.
This is just a small selection above. You'll find loads more styles – both shoes and accessories – at The Iconic here.
If you'd like to up your game to leopard print levels in the active wear department, check out these cool pieces from Seed Heritage here.
Finally, if supportive shoes are a priority, these three styles at Frankie4 Footwear have proven immensely popular already this Spring and are well worth checking out although you'll need to pre-order for when they are back in stock.
What's the weather like in your neck of the woods? Is there a pair or three of leopard print shoes in your shoe-robe?