Sponsored by FRANKiE4 Footwear
"So, how do you decide what to wear in the morning?"
That's the question I've been asked most often since I began this blog four years ago.
And my response?
It's always, "Well it depends on what I have on for the day. But I always begin with my shoes and go from there."
That's because I wear different shoes depending on what I've got on, but the overriding consideration always, is wearing comfortable – but fabulous – shoes.
So for example, if I'm on my feet all day, walking the kids to and from school, running errands, doing a grocery shop and working from home in between, I'll opt for a comfortable but supportive casual option. I may throw on a pair of jeans or a frock but the shoes are the first thing I consider. I work the rest of my outfit back from this starting point.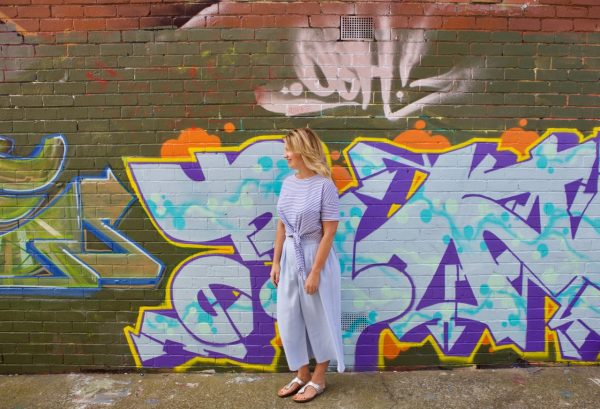 If I have a work function or appointment, I'll generally choose a decent wedge or a low heel, as I also usually have to navigate public transport, walking from the car park/station and standing up for extended periods. Height and comfort? Tick.
Last summer, I received my first pair of shoes from Frankie 4 Footwear – these CHLOE wedges if you're playing along at home – and it was a total game changer. I confess I was a little sceptical about the whole podiatrist designed shoe thing, thinking I wasn't quite there yet – but then I could not believe how comfortable and supportive they were and it made me realise that the general all round physical fatigue and exhaustion I experienced at the end of the day – not surprising after running around after three busy boys I thought – was partly due to my sore, aching feet.
It was only when I started wearing my Frankies that I could feel the difference as I realised I didn't feel anywhere near as physically spent and sore at the end of the day. Arch support and cushioning were not only a thing, but a thing that made a big difference to me.
Who knew?
But before I go on, let me back track a little. If you're not already familiar, FRANKiE4 Footwear is the brainchild of Brisbane podiatrist Caroline McCulloch who is committed to saving our soles. The FRANKiE4 functional footbeds are podiatrist & physiotherapist designed. They boast features that support your entire foot: rearfoot, midfoot and forefoot are all supported.
Caroline not only wants your feet to feel comfortable and supported, she wants her shoes to look stylish and on trend too. Having seen the new Spring/Summer range, I can tell you she has totally nailed the brief – and then some – with this latest range. It is Next Level awesome and I'm thrilled to be sharing three of my favourite styles with you in today's post.
I've chosen these three styles because I think that between them, you're completely covered for every conceivable scenario this summer – from casual, every day situations through to events and other special occasions. It's a complete warm weather shoe-drobe, if you will, with varying heights, styles and colours all covered.
The first style is the ALYCE Espadrille Wedge. This is such a simple but stunning statement wedge and the perfect shoe for pretty much any occasion I can think of: work, a date, a family lunch, an engagement party or wedding, the Spring Races, Christmas parties, even Christmas Day itself.
From a style perspective, this shoe complements any outfit; from a comfort perspective, your feet will love you!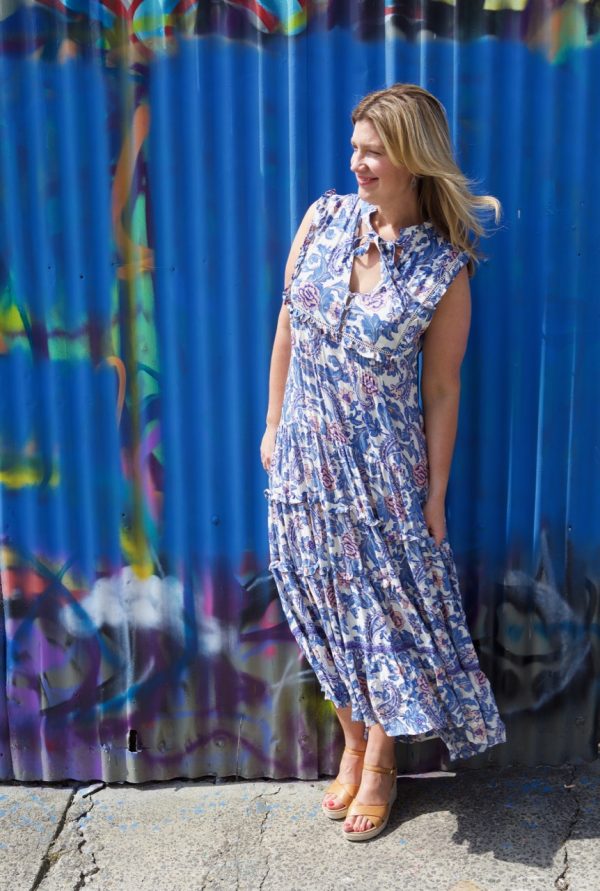 Available in three practical neutrals – tan, navy and black – ALYCE is my new go to shoe for any day where I want the height and flattering properties of a decent wedge, without sacrificing comfort.
With built-in heel support and forefoot cushioning, ALYCE is the shoe you can wear all day and night.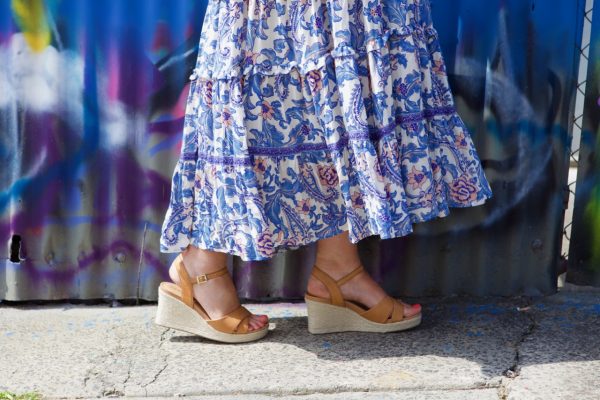 Can you tell how much I love her? As you can see above and below, ALYCE is the perfect partner for all my boho and printed dresses, but will also dress up a skirt/top combo or a simple jeans, tee and blazer outfit.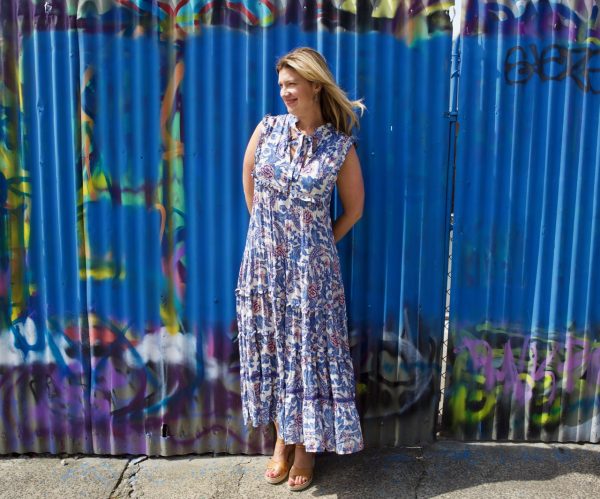 This next shoe – the MADDiE wedge in black spot – is the perfect every day shoe when you're looking for a great – but comfortable – pair of flats to elevate a casual outfit.
Made from buttery soft leather, with an adjustable ankle strap – the buckle is on the outside of a velcro strap – heel and arch support and forefoot cushioning, MADDiE will be my go to shoe for easy every day style this summer and beyond.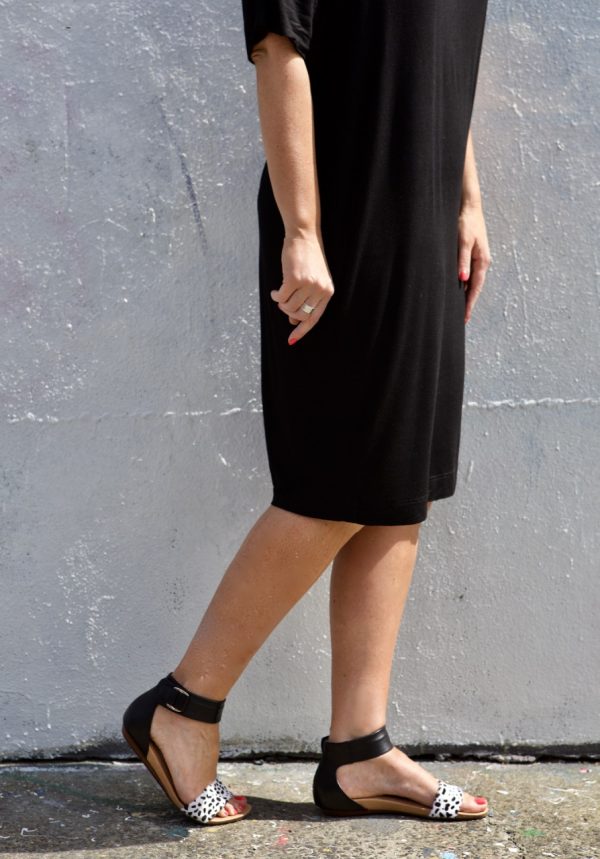 Also available in tan, MADDiE is the perfect sandal for a simple shift dress, jeans and a tee, shorts and a tank or your favourite maxi.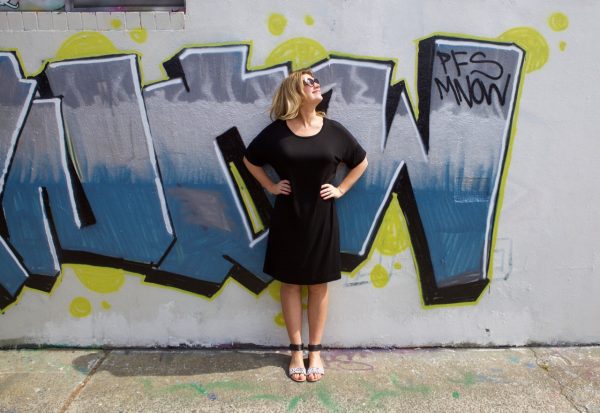 And while MADDiE in tan is an obvious all rounder, I couldn't go past this fabulous and fun black spot, which I've paired here with a jersey t-shirt dress. MADDiE would also look the business with denim, white and bold pops of colour too. How gorgeous is she?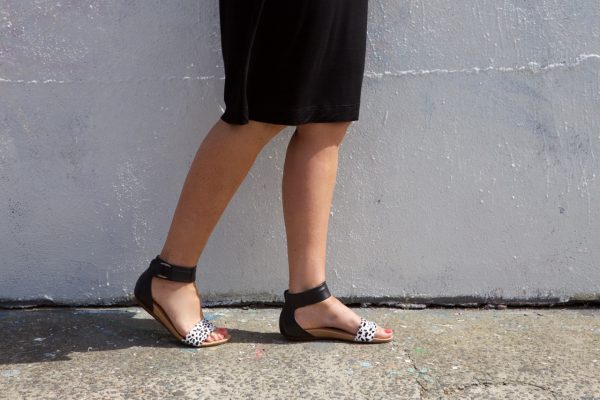 Finally, let me introduce you to another new style: the HiLARY slides. I can vouch for their comfort and versatility, having trekked all through China wearing them (you can see photos of me wearing them on my recent trip to China here).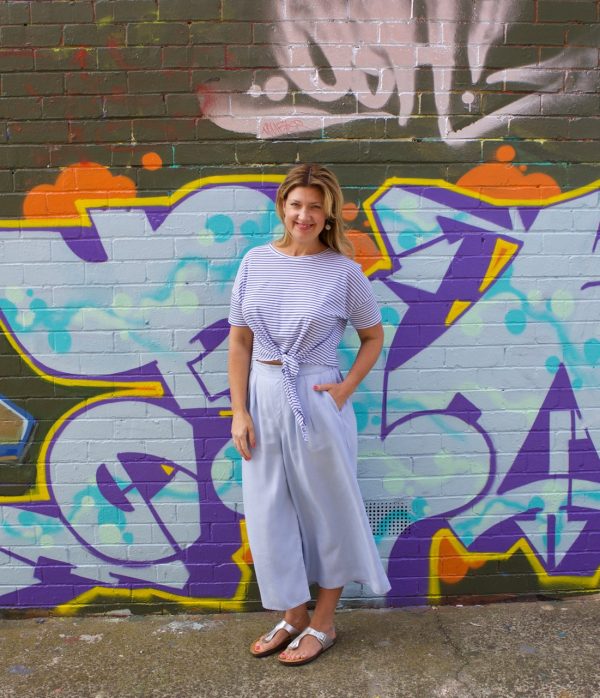 HiLARY has a built-in cork functional footbed, a soft latex top layer and EVA sole for ultimate comfort and support. They're also narrower than some other cork sandals – which I prefer – but still wide enough to accommodate one of my feet which is slightly wider than the other.
This great every day style is also available in black and snake.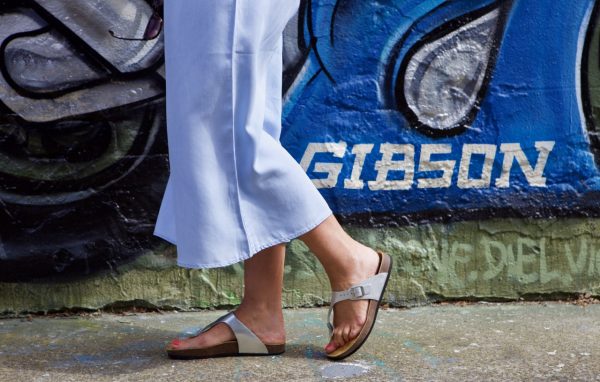 If you're heading away on holidays this summer or looking for a shoe to cover all casual scenarios from the beach to the coffee run, the local pool through to BBQs, HiLARY is the shoe for you.
I'm wearing mine here with culottes but I wore them with dresses, shorts and tanks while in China and I'd throw them on with jeans and a tee too.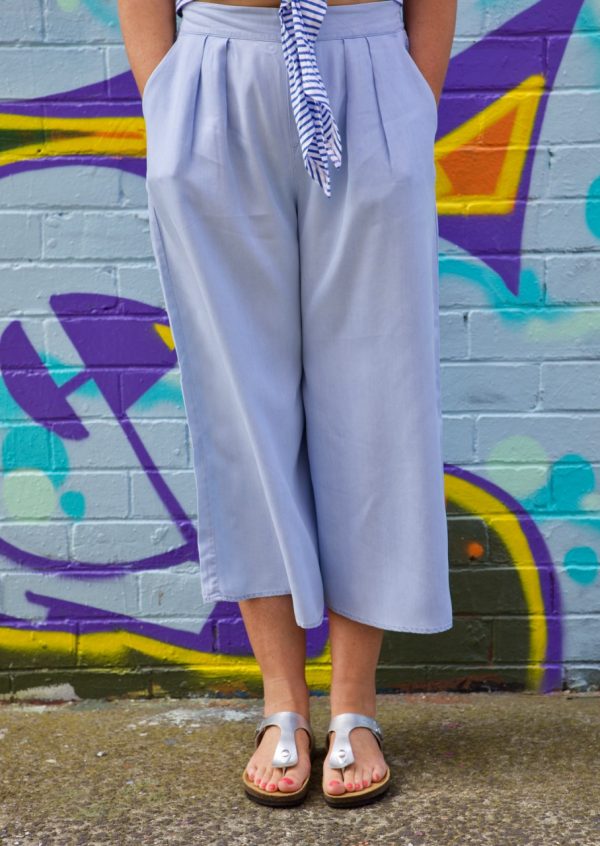 The Frankie 4 Footwear Experience
Frankie 4 Footwear are passionate about saving soles and helping you find the right shoes for YOU. To begin with, their shoes are available from sizes 6 through to 11 (with half sizes as well), they can share plenty of tips on what to choose if you have narrow or wide feet PLUS they offer free delivery within Australia. Yay for that.
If you have any questions, help is only a phone call away too. In the unlikely event you have any issues, the FRANKiE 4 team are also happy to offer an exchange, online credit or refund for any non-sale items bought via the online store within 30 days of purchase provided they are in as-new condition and this includes change of mind returns. For more info, head here.
Big thanks to Frankie 4 for gifting me the shoes featured in this post. This post also contains affiliate links. You don't pay any extra and I earn a small commission. Read more in my Disclosure Policy here.
Outfit details: the first dress I'm wearing is from Spell Designs (current); the second is from Ellis and Dewey; the top and pants in the third outfit are both from Seed Heritage (current).
Which style is your pick? Have you experienced the Frankie 4 Footwear difference?