I admit today's Friday's Frock has been a bit of a challenge.
Having spent the last week in Far North Queensland, I am firmly in a summer, resort state of mind.
My wardrobe approach this last week has been simple: the looser and the more colourful and floaty, the better. Shoes optional.
But I can appreciate that if you don't live in or happen to be currently visiting the tropics, this kind of dressing feels a little out of reach at the moment.
So it's back to reality for me here on the blog. When I return home later today, I'll be back to a diary full of approaching birthday dinners, end of year functions and even Christmas do's. And I'm on the look out for frocks that can take me from one to another and everything in between.
Which brings me to this week's Friday's Frock: The Cutaway Bodice Maxi Dress, a new season number from Witchery, which retails at $129.95.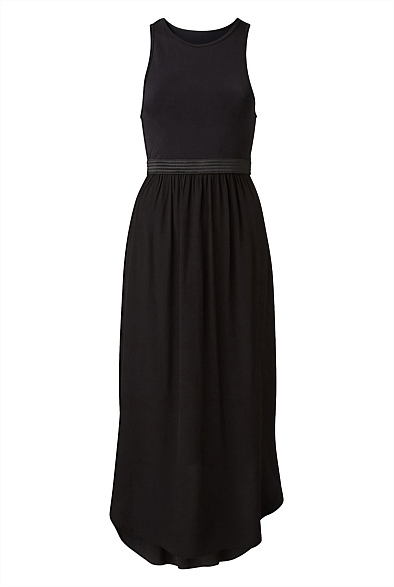 It is described by Witchery as "a chic, fitted knit-jersey bodice, the sleek style eventuates into a flowing curved hem skirt." 
My take is that it is a modern, elegant and sexy dress with its fitted bodice, waist detailing and drapey skirt.
In my books, a flattering and versatile black dress such as this is a very smart investment. It's not quite as formal or structured as the usual LBD, however, coming into the warmer months, this frock has endless outfitting possibilities.
If you work in an office during the week, pair it with a coloured/print jacket or a cropped cardy and pointed ballet flats. Come the weekend, add a denim jacket and sandals, even a pool slide, for lunch. In the evening, rock some statement earrings and a a peep toe wedge or mule and you are good to go.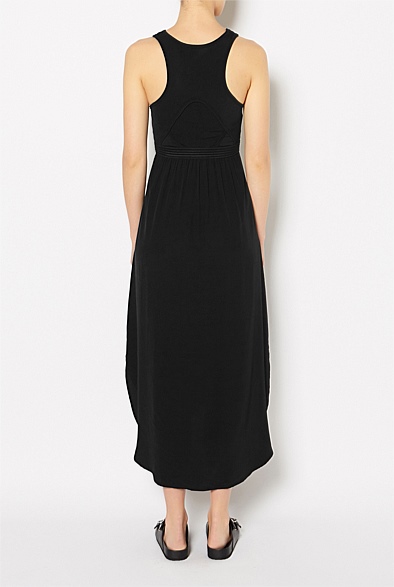 I also love its cutaway back. It's a bit of a feature which may necessitate wearing a strapless bra but if you're happy with your arms or you've done some hard yards at the gym over the winter months, here's your opportunity to show them off.
I also found these sandals in my travels this week which I think would look fab paired with this dress. What do you think? Add a metallic clutch and off you go!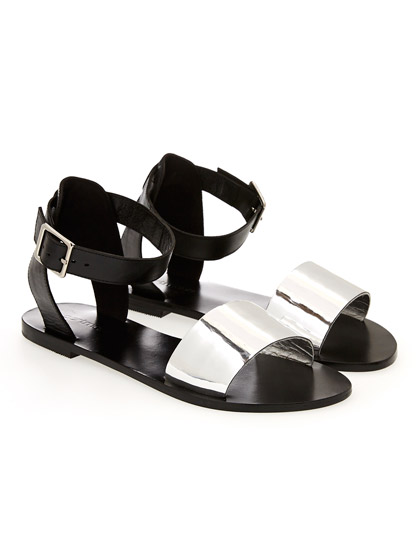 ABOVE: Rihanna Sandal in Silver/Black, $79.95
What do you think of this week's Friday's Frock? Is it something you could see yourself wearing? What would you like to see featured on next week's Friday's Frock?