Updated July 2016
In today's post, the third in this series of How to Holiday with Kids, I'm sharing some of our favourite family holiday destinations within Australia.
(I've previously covered how our holidays have changed as our family has grown and some of our favourite family holiday destinations in Victoria).
This post shifts gears a little and looks broader.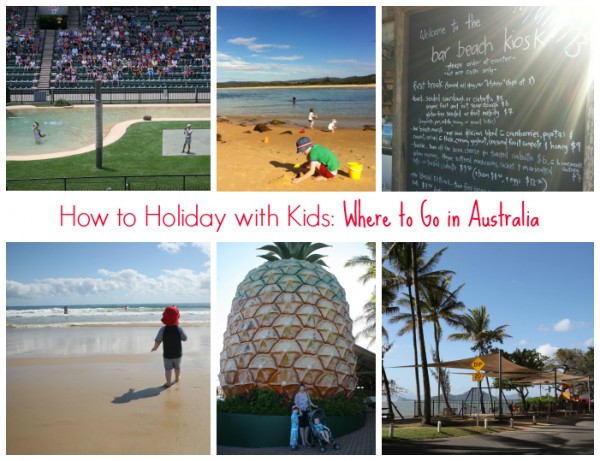 Australia is an enormous country and although as a family we've regularly travelled interstate, we have not managed to cover all states. This is partly because my philosophy before we had children was to prioritise overseas travel and hopefully satisfy my overseas travel bug, thinking that it would be easier and less expensive to travel within Australia later on with my children (should I be lucky enough to have them).
As a result, I've been to Marrakesh but not Uluru; Istanbul but not Darwin.
And, when we've travelled within Australia with our children, like a lot of Victorians, we've tended to head to warmer climes, particularly Queensland. We've yet to take our brood to WA, ACT or NT although I've visited them all bar NT before we had children and I'd love to visit again soon.
So, like all the posts in this series, I'm beginning with the disclaimer: I'm not the expert, I'm just someone who loves to travel, is happy to share my experiences and would love to hear yours. So please feel free to share any ideas or recommendations you might have about destinations, accommodation and itineraries in the comments below. We'd all love to hear them.
Factor in the Flight Time
For interstate travel, when our children were younger, we generally opted to fly instead of drive given the distance. Driving is easier given you can set your own pace, pack creature comforts and have your own wheels at your destination. However, the time lost in travel (three days each way to and fro Queensland for example) often meant we opted to fly instead.
When it came to choosing our destination, for us, this was usually dictated by the flight time. So for example, when our eldest children were babies/toddlers, we worked out that a two to three hour flight was pretty much our maximum threshold – as much as we could manage. However, this approach effectively restricted us to the eastern seaboard of Australia.
Travel time also needs to factor in the time it takes you door to door i.e. from your house, via the airport, the flight and then from the airport to your holiday accommodation. A two hour flight time can therefore translate to a period of about 5-6 hours door to door. We found that a morning flight, with the little ones sleeping en route to the airport or on the flight was the ideal scenario. With babies and children under two, it's a long day if your baby misses more than one of his or her day sleeps. We always tried to aim to get at least one sleep in during transfers to and from the airport.
Despite our best efforts, we learned to always be prepared for shenanigans and to set our expectations low. Babie, toddlers and planes can be a heady mix.
Our Favourite Destinations … So Far
Queensland
Like most Victorians, we love to visit Queensland at any opportunity (particularly in our Winter/early Spring) although we seem to forget about the day light savings shenanigans until we arrive and are woken up at sparrow's. Take my advice and pack the black plastic and gaffa tape for your next trip!
The Gold Coast is also a bit of a no brainer when it comes to kids. We like to stay in Broadbeach with easy access to the beach, the fantastic park adjacent to the beach, a supermarket and other amenities. We've hired a car so we could come and go from the theme parks as we needed to (the beauty of the 3 park VIP pass) depending on the weather, crowds and toddler fatigue levels! We've stayed at an 80s high rise apartment complex opposite the local shopping centre before which was fab in terms of it's location but terrifying as the balcony doors did not have a lock on them so I ended up barricading the doors with the outdoor furniture. (I did speak to reception about swapping rooms but nothing was available). I'd stay in the general vicinity again, but not in a high rise apartment block.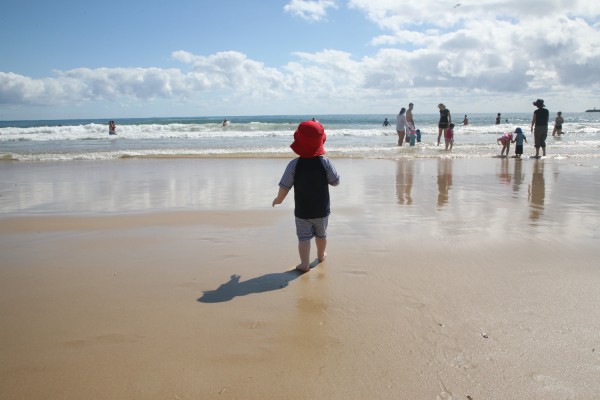 Mooloolaba, on the Sunshine Coast (pictured above) is also another great destination for young families. The beach, park and boardwalk are super family friendly as are the cafes and the excellent, modern Surf Life Saving Club.
The photo below captures the proximity of them all perfectly – the park, adjacent to the beach, next to the Surf Club. The path to the boardwalk begins where the double stroller in the background is.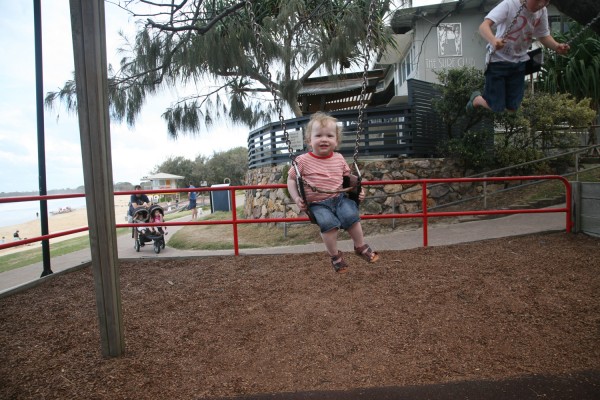 There are also fun side trips to The Big Pineapple, the Ginger factory and of course the fantastic Australia Zoo (below). Sadly, we missed Bindi and Co. the day we visited.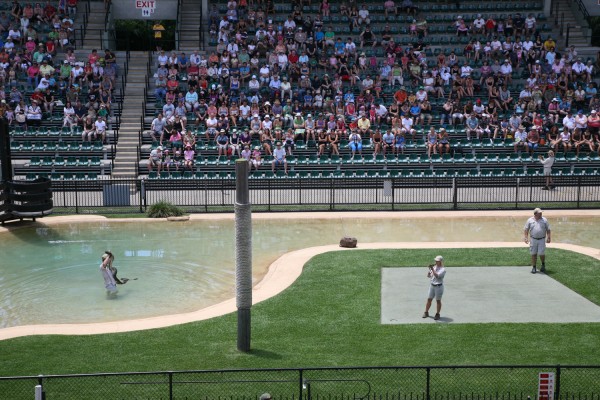 Plenty of our friends prefer Noosa and visit year in year out.
They love the beautiful beaches, swimming in the river, walking in the National Park, the fab Farmers Market and of course the great places to eat along Hastings St and on Noosa Sound. The fab shopping along Hastings St is a great option when the kids have their rest time too.
We've stayed in Noosa before but before we had our kids, so I'd love to hear in the comments below if you are a Noosa regular, where you've stayed and what you'd recommend. We're heading back there in September so I'm keen to see what it's like this time around.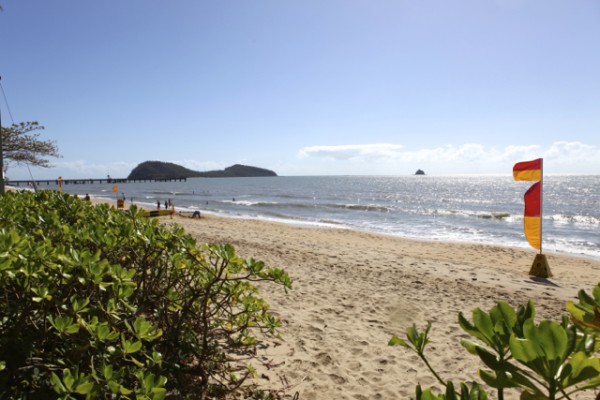 We've also taken our children to Palm Cove, north of Cairns (pictured above and below) twice. You can read about our adventures there when our eldest was a baby here and about our recent, much more successful holiday with all three kids in my Palm Cove with Kids post.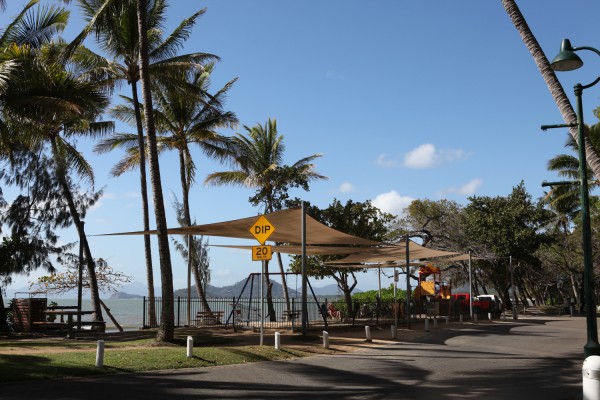 We've also enjoyed Bris Vegas. We stayed in central Brisbane for five nights when our eldest boys were 4 and 2 and found loads of things to see and do particularly around Southbank. We also loved the nearby Roma Street Parklands. Bris Vegas was hilly though and we definitely needed the stroller for our then toddler.
South Australia
We managed to drive to and from South Australia when our eldest was 22 months old which was only made possible thanks to a loan of a portable DVD player which played endless Wiggles DVDs. En route we stayed in Port Fairy, Robe, Willunga and Tanunda in the Barossa Valley in cottages and houses sourced on Stayz.
It was a great holiday but not one, in retrospect, that was particularly child friendly given we spent a lot of time visiting wineries and foodie places (we were clearly in denial and it took us a while to find our family holiday groove obvs). We did visit a lot of parks however, although the best day we spent was at one of the Fleurieu Peninsula's magnificent beaches.
NSW
Two years ago we drove our three kids (then aged 5, 3 and nearly 1) to and from Merimbula, pictured below which was massive (nearly 8 hours) and again, only achievable in one day thanks to DVD players in the car and several stops along the way.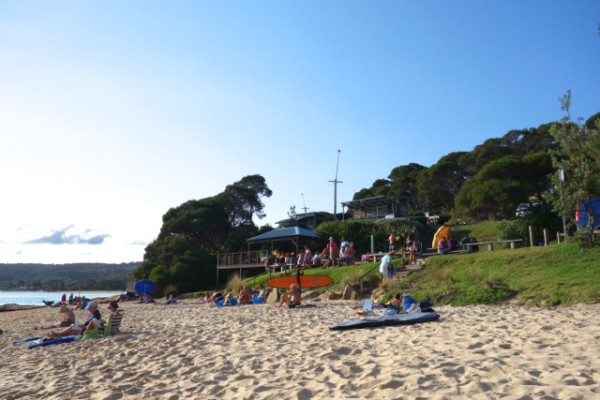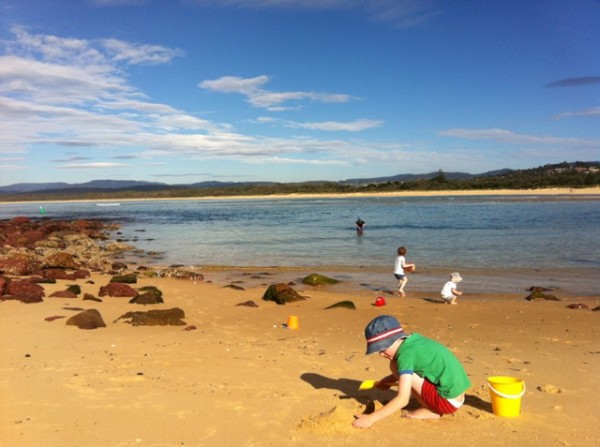 Many of our local friends with young families holiday in Merimbula or nearby Pambula year in year out and I can see why. We too loved Bar Beach with it's great beach and kiosk (above and below), visiting local towns and found loads of things to do (including the Magic Mountain of course).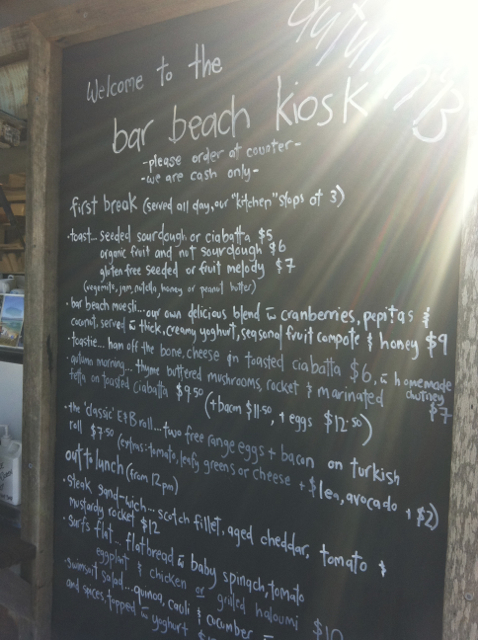 We stayed at the Big 4 (the NRMA Merimbula Beach Holiday Park in their top of the range Beach House) which was excellent and had direct access to the beach (below) although next time, for something different, I think we would stay on the Fishpen peninsula, a more central location near the bridge leading into town.
We also visited in April and although the weather was mild and pleasant, it was not really warm enough to swim although we did play at the beach most days. Given the time it took to get there and the cost of our accommodation, I'd go during summer next time.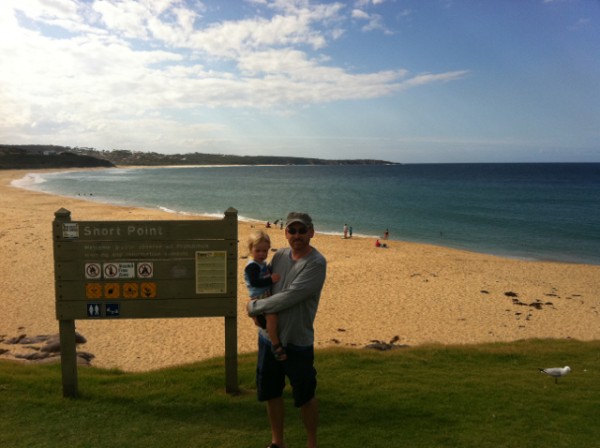 Tasmania
We were so pleased to finally take our kids to Tassie earlier this year (when our boys were 9, 7 and 4). Tassie is awesome and we had a fantastic time.
We took our car across on the Spirit of Tasmania and spent time on the north west coast in Stanley, Brickendon Heritage Farm (in Longford) and Bicheno on the east coast.
Instead of our usual beach and park hangs, in Tasmania we added walks, historical sites and a foodie tour to our usual holiday mix. And everyone really enjoyed it. It  gave me confidence that one day in the not too distant future we could do something similar on a bigger scale i.e. Europe.
I wrote about it in detail in this post, Tips for Travelling with Kids in Tasmania. Details of our accommodation and what we did are all covered.
In next week's post, I'll be sharing our overseas travel adventures with kids and look forward to hearing your recommendations and experiences too.
Finally, if you are contemplating a long drive interstate with kids, the following may help: 
– Leave early and pack breakfast and a snack bag for the car including fruit, a drink bottle, snacks. For example, when we drove to Merimbula, we left at 7am and with two stops along the way (including an hour in Orbost for lunch) we arrived at 3pm with time for kids to check out their new digs before an early night;
– Pack a small activity bag with things to keep them occupied on the drive (check out these for example);
– Set expectations about the length of travel and how and when you'll stop i.e. we will be in the car until morning/afternoon tea time; we will stop every two hours or when we get to X town we'll stop at the park for lunch and a play;
– If you have a DVD player in the car, negotiate beforehand which DVDs will be watched and in what order. The last thing you want is kids fighting over which DVD to watch at the beginning of your trip;
– Have low expectations. Long distance travel with kids is exhausting for you and the kids. Factor in that it will take longer than you expect with toilet stops, park stops and the like. At least one child will complain or ask "Are We There Yet" incessantly. The aim should be to arrive safely. That is all.
What is your favourite holiday destination in Australia? Where do you find yourself always returning to? What do you love about?