I'm often told I wear colour well.
Or, that I "know" how to wear colour.
Why?
Well, I have been known to embrace colour. That's not to say I'm averse to neutrals or monochrome because I do like them very much and wear them often.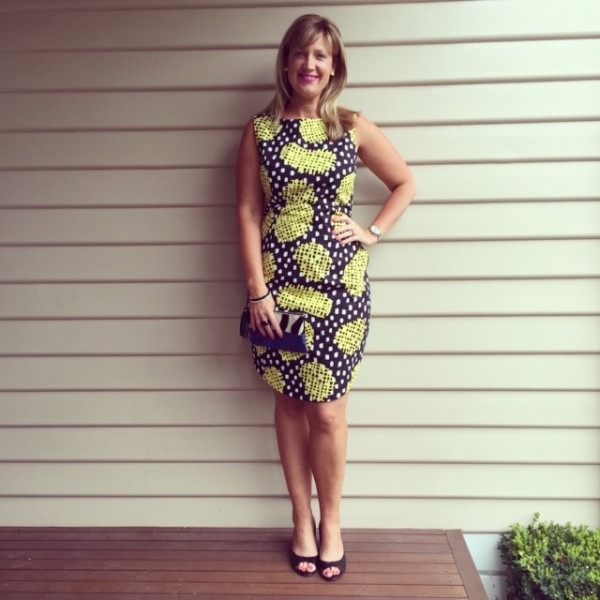 However.
Most days, I can't help but sneak a little or a lot of colour into my outfit.
Why? Because it gives me a lift, suits me and allows me to play with different looks and styles. It's kind of a creative outlet I guess.
If you'd like to incorporate some more colour into your every day wardrobe, here are a few tips* that I've found helpful:
1. A scarf – a scarf is probably the easiest way to introduce a pop of colour into your outfit. It's not a huge commitment price wise (anywhere from Target, Portmans and Sportsgirl stock great scarves under $30).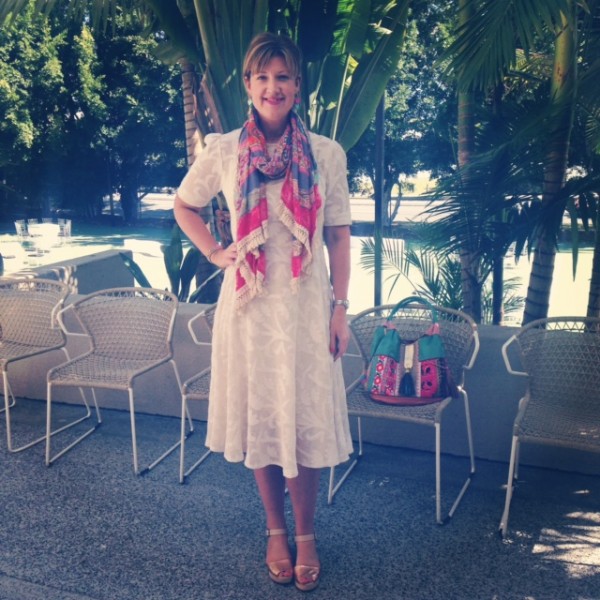 You can still stick to a neutral outfit but can instantly change the look with a different scarf, as I've done above and below.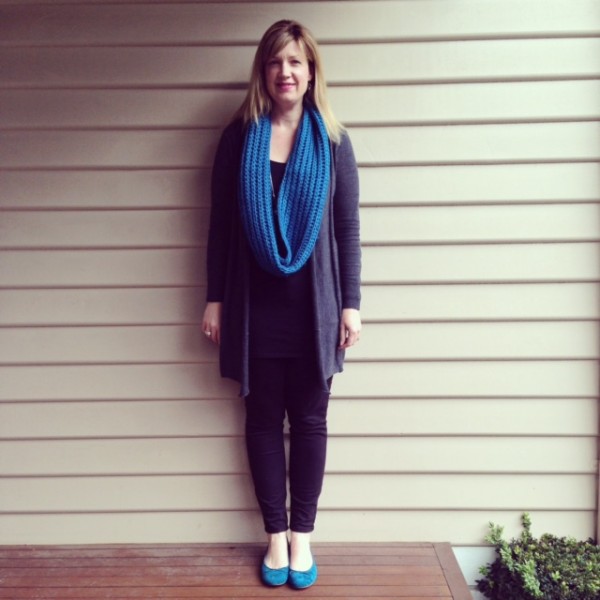 2. Lipstick – never underestimate the power and impact of a bright lip. Bold tones of orange, coral, red and pink create a focal point and are perfectly balanced by a simple outfit such as an LBD or even jeans and a white tee.
Find a shade you love and don't be afraid to wear it, even on the school run. I love the affordable range of on trend lip colours at Sportsgirl. They are less than $10 a pop.
3. Don't be afraid of the coloured shoe – I first began my foray into coloured shoes with a red pair of Converse when my eldest son was a baby. I was surprised how versatile they were. They go with everything denim, black, grey and white, which comprised a significant portion of my then casual wardrobe. I then looked for prints with red in them to increase my options.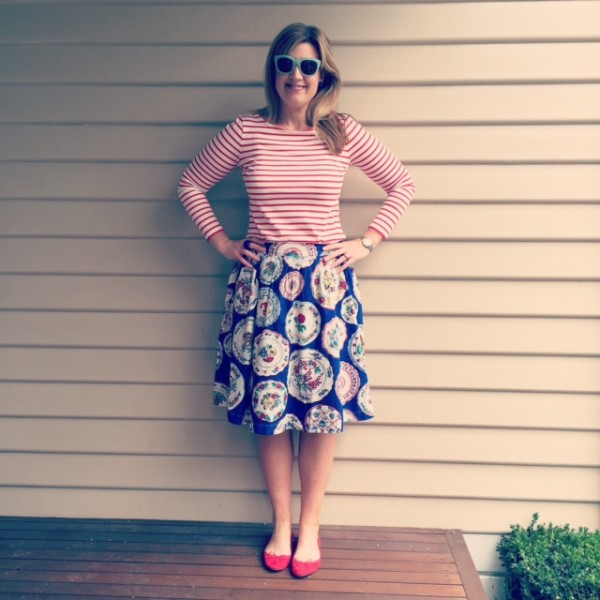 I've since moved on to a rainbow of ballet flats, Salt Water Sandals and even wedges. I've been surprised too by how much wear I've had from some of them too – I have a pair of pink suede wedges (Mollini from Styleread) which I've got loads of wear out of. Likewise, I love my yellow Salt Water Sandals – they say summer and happiness to me and always give me a lift.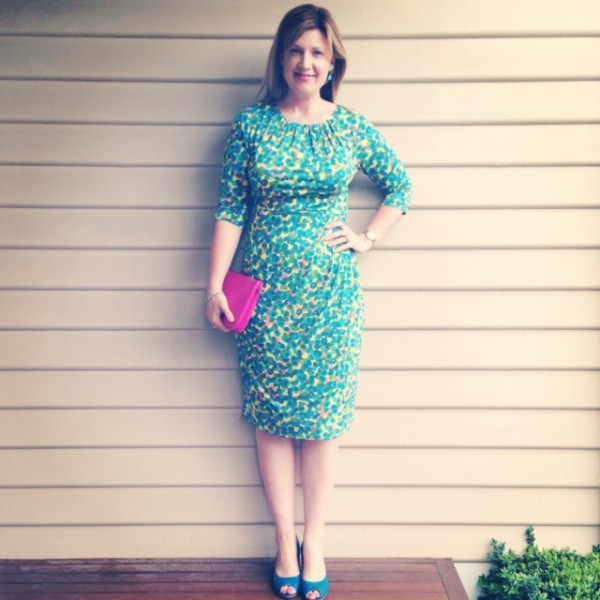 4. Jewellery – even an inexpensive pair of coloured studs from a market can create interest and be an easy way to introduce colour into your outfit.
If you're more adventurous, look for a statement pendant or earring to lift your outfit to the next level.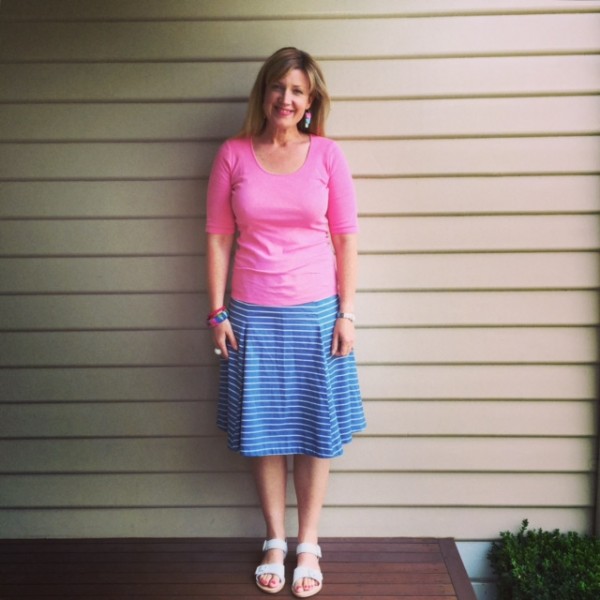 5. Coat or a Jacket – If you love a particular colour and know that it suits you, it's worth investing in a beautiful coloured coat or bag. Over the years I've picked up a candy pink linen jacket for summer (perfect over white, denim and black), a teal velvet coat and an emerald green woollen coat. In a sea of black (especially in Melbourne in winter), I'm always amazed by the comments I receive and how much one piece of clothing can make you (and others who love seeing colour) feel fabulous.
If accessories are more your thing, a beautiful coloured bag (which you can find at pretty much any price point) is a great statement and an easy to play with colour too.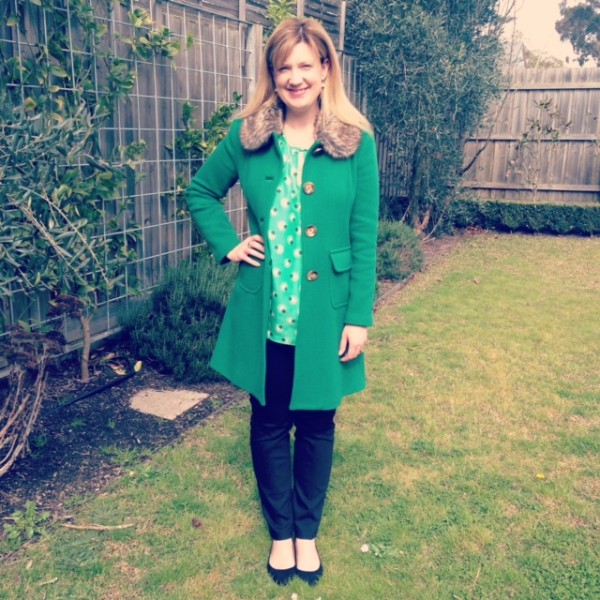 6. Experiment – fashion and colour isn't science. It's the sum of an individual's expression on a given day and there is no right and wrong. I mix prints, colours, wear bright lipstick and a coloured shoe all at once sometimes. Other times, I wear just one element. The colour I wear and how I wear it often reflects my mood or how I want to feel too.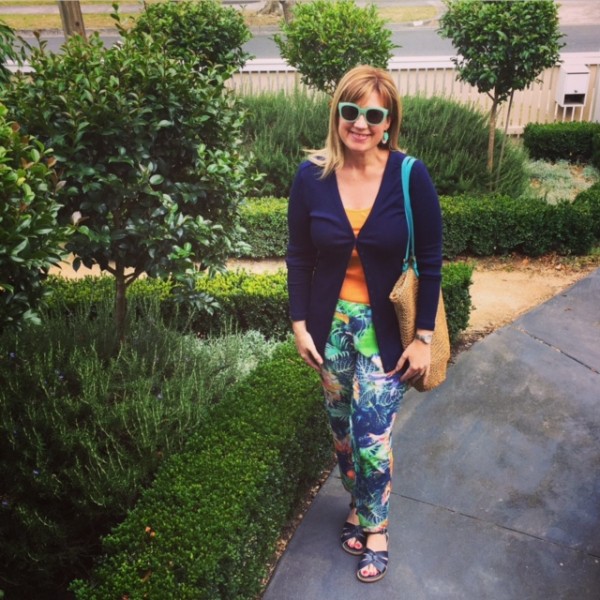 Finally, don't get too caught up with trends colour wise. You don't have to like and wear anything. Wear what you like, how you like it but don't be afraid to try something new every now again.

* Earlier this year and last year, I ran a Colour Challenge. In the posts I wrote for it, you'll find tips and ideas for wearing different colours (blue, red, yellow, pink, orange, green and purple) and tones (greys, pastels, jewel tones, earthy tones and citrus hues). For an overview of this year's colour challenge, check out this post.
This post was originally published as a guest post by me on by the lovely Rachel of Redcliffe Style in her fab series, the A-Z of Style.
Do you wear a lot of colour?  How do you like to wear it?