Have you noticed that one of the big trends for Spring/Summer 2014 is linen?
I've spotted linen pleated walking shorts, boyfriend blazers, D ring belted pants and even oversized linen shirts similar to that which I may or may not have worn in 1994.
I'm going to take my time with these but the linen dress is, for me, a no brainer.
Comfortable, airy and loose – that's how I like my dresses in high summer. A fabric that drapes and flatters? Definitely. A dress that can be easily dressed up with heels or down with thongs? Yes please.
Back in the day, linen seemed to reside squarely in the more expensive and exclusive part of town. This year, however, the linen dress is available across a range of price points and stores.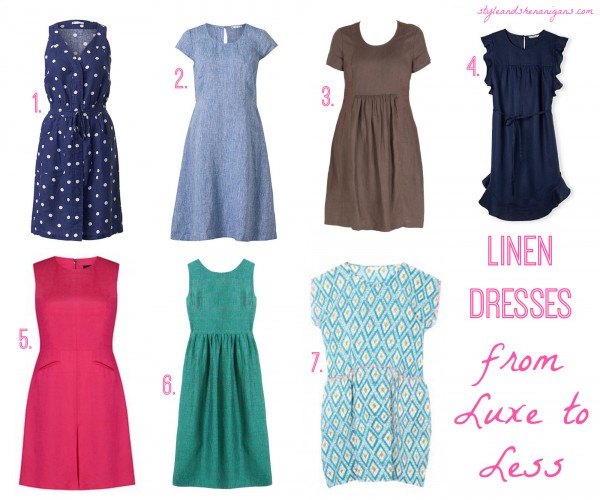 1. Linen Dress in Blue Spot, $49 from Target; 2. Linen Midi Dress in Chambray, $49 from Target; 3. Jump Linen Dress, $119.95 from Enni; 4. Ruffle Linen Dress, $149 from Country Road; 5. Toluca Linen Dress, $279 but currently on sale for $202 from David Lawrence; 6. Mint Slice Dress, $269 from Gorman; 7. KK Beaded Diamond Dress, $299 from Gorman.
In particular, Target has a fantastic range of linen and I literally ran (not walked) to pick up (1) above. It's spotty loveliness, tie waist and above the knee length make it the perfect casual dress for now (with a cardigan) and in high summer (with a pair of Salt Water Sandals). Below, I've paired it with Nordic Fusion Clogs from last summer.
I am wearing a size 12 so I'd say its true to size.
And, at $49 (less for me as I was randomly given a $10 off voucher in store), it's pretty impressive value too.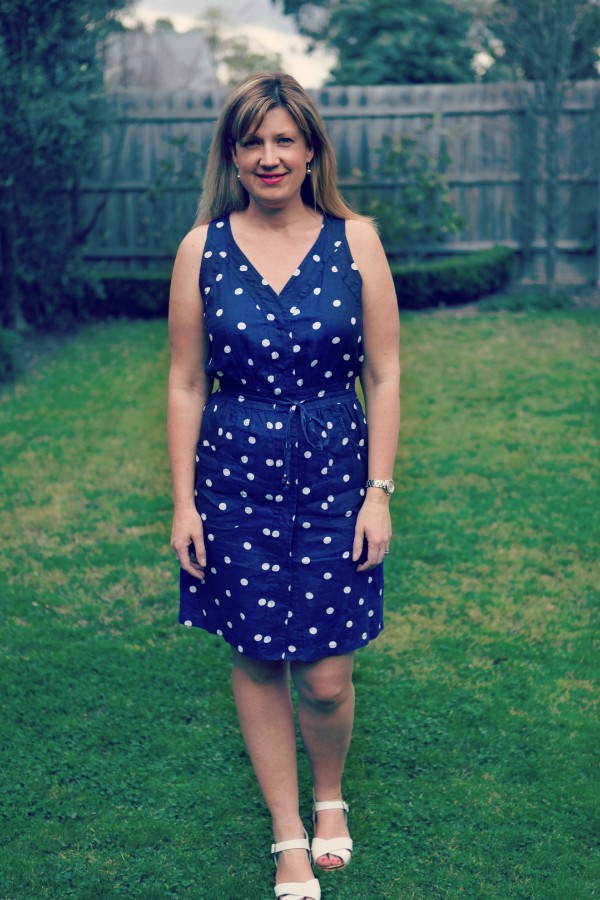 Are you happy to see linen back in stores? How do you like to wear it? Are you a devotee of the linen dress like moi?