When we came to the States for the first time eight years ago, we stayed for a few days at either end of our trip in Los Angeles.
We began that trip by staying in Beverley Hills where we wandered around finding well known landmarks such as Rodeo Drive and the Beverley Wiltshire Hotel (of Pretty Woman fame). We took a short drive to Hollywood to check out the sign, see the stars on the Walk of Fame outside the Kodak Theatre and I even happened upon Heidi Klum filming America's Next Top Model.
Hollywood lived up to it's rep big time and then some.
We did a hilarious tour of the Hollywood Hills (do stars actually live in those houses? how would you know? does it matter anyway?) and even saw the infamous toilet block where George Michael once visited.
At the end of our trip, we'd decided to change things up a bit by staying on the coast.
Santa Monica to be exact.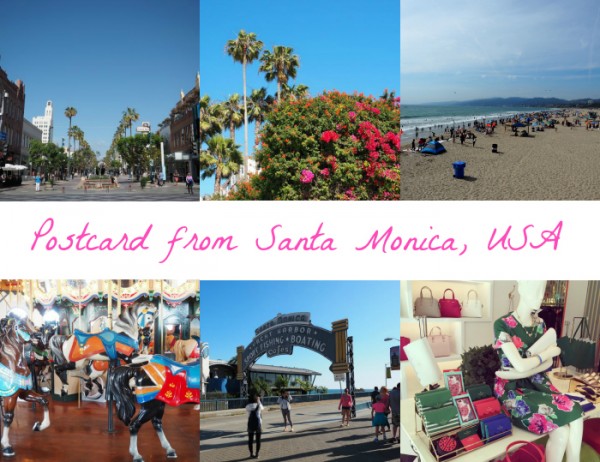 We stayed at the seriously hip Viceroy Hotel, a hotel fitted out with incredible interiors. At that time, the entire hotel had a very dramatic, modern monochrome colour scheme with layers of luxe metallic elements, pops of emerald green and more trellis prints that you could poke a cocktail at. A look at their website shows that a more subdued blue and neutral colour scheme now.
As we were leaving, we were told that Keanu Reeves lunched during our stay (I'm a Bill & Ted fan so that was somewhat exciting) and Paris and Nicole were regulars at the bar. Really? No way! We loved the relaxed mix of beach, food and shopping that Santa Monica offered and vowed to return again.
Well, we finally did, eight years and two more children later. After we landed but before we arrived in San Diego where Mr SnS was speaking at a conference, we wanted a short stopover in LA to take the edge off the jetlag and give us all a chance to recalibrate.
So we opted for Santa Monica – a place that we knew was family friendly and had plenty of space for the kids to explore and play in. We knew they'd love the historic Carousel on the pier ($1 for kids, $2 for adults per ride), and the play area adjacent to the beach, all of which was a short 5 minute walk from our hotel. We also knew the kids would be tired and would have a limited threshold for sight seeing, shopping and eating out, so we wanted to be close to the action. We were also happy to go to a place we've visited before as we didn't want to feel like we had to see and do everything.
The proximity was a winner for a family too. A few times, I ducked out to the shops for an hour while the kids went back to the hotel for some downtime. I even went out one night for a couple of hours as the shops are open until 9pm on weeknights (8pm on weekends) and given it was well lit, so close to our hotel and there were plenty of people around, I felt safe.
Below are a few pics from our two day stop over in Santa Monica. In terms of geography, it's about a half hour or so drive from LAX Airport on the coast, although we did arrive on a Sunday morning, so it would probably take a lot longer during peak periods.
It's neighbouring suburbs are Venice Beach and Malibu. Hollywood/Beverley Hills are about 45 minutes drive away on the local bus, less by taxi.
We spent most of our time walking to and from the Pier/beach area and around Third Street Promenade, the outside mall which joins up with the new Santa Monica Place mall, where you'll find Bloomingdales, Nordstrom and loads of other up market stores including Kate Spade, Diane Von Furstenberg and Johnny Was. In Santa Monica Place, we also stumbled upon True Food Kitchen, a very cool family friendly cafe which had a great menu full of healthy options including veggie sticks, loads of salads and vegetarian options. It's actually part of a restaurant chain but doesn't have that chain vibe at all.
The kids loved watching all the gymnasts practising at Muscle Beach too. You can almost visualise Arnie in the day!
Oh and if the pier looks familiar, it was featured in the 80's hit vampire flick The Lost Boys and in Forrest Gump to name but a few movies.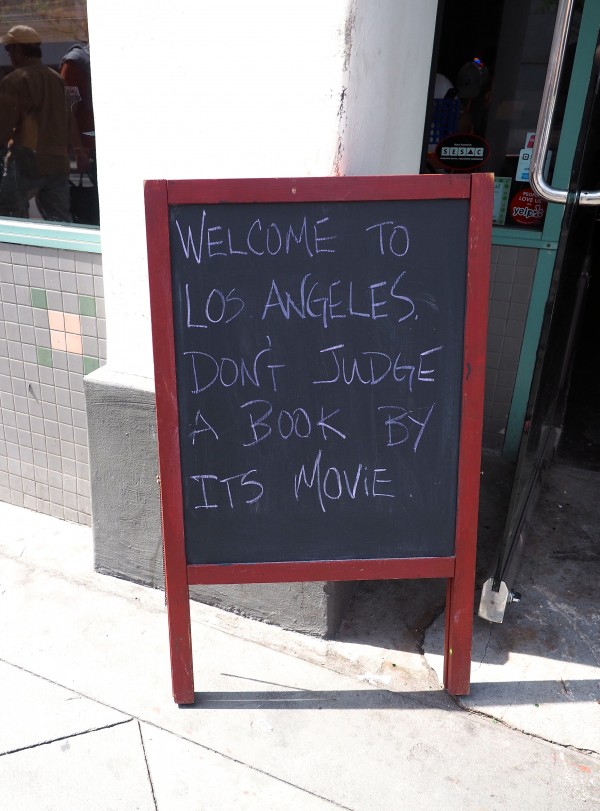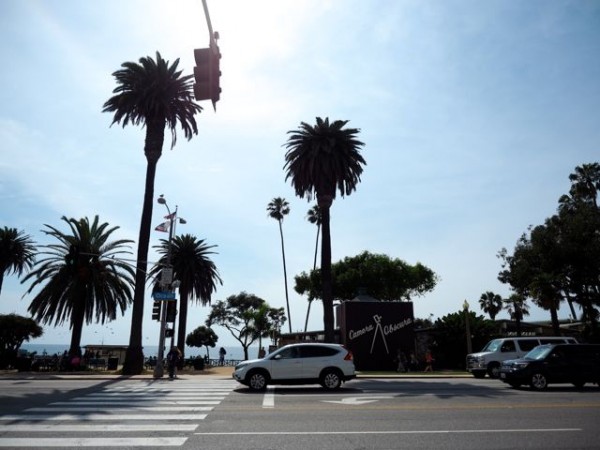 Walking down to the Pier from the hotel. What a view.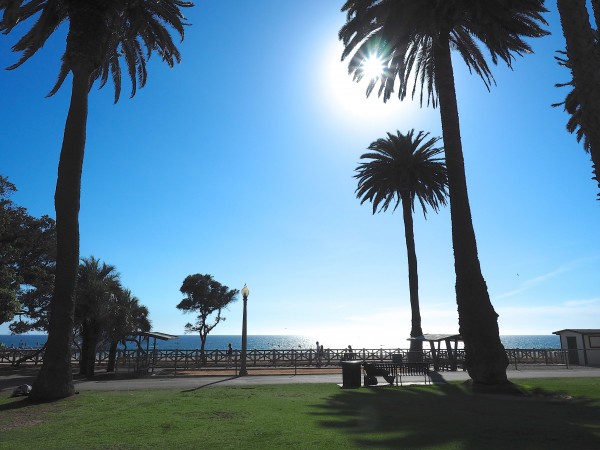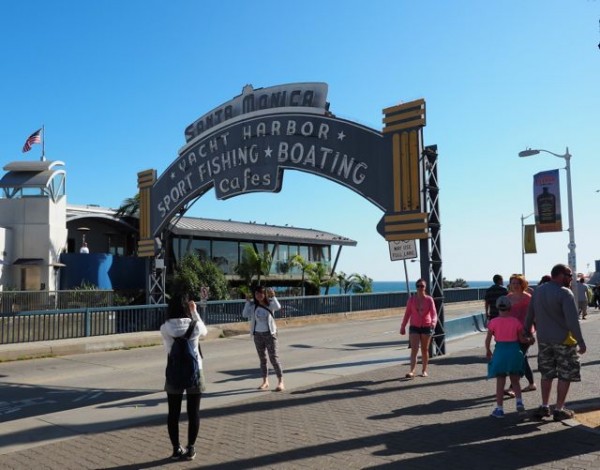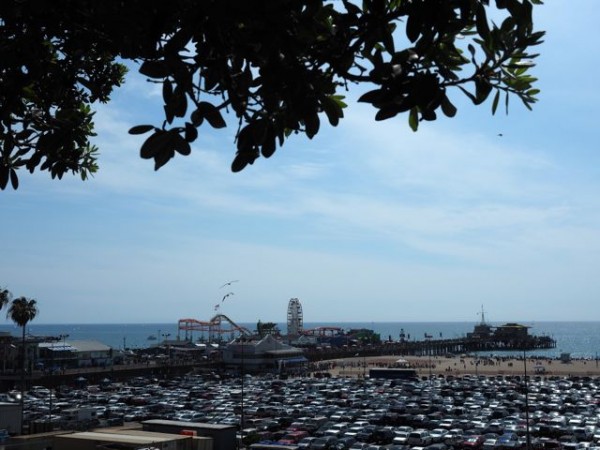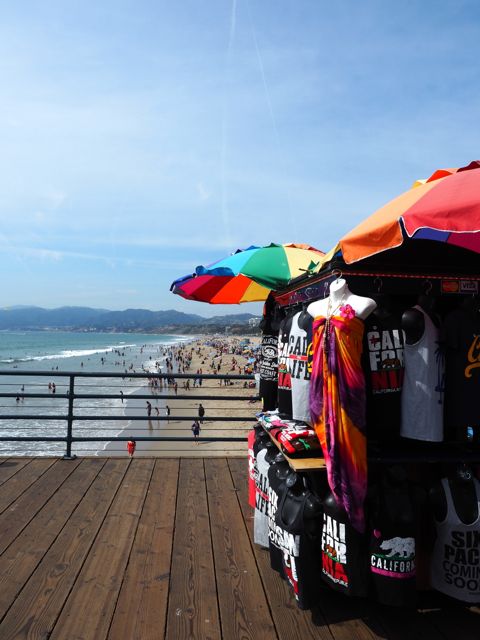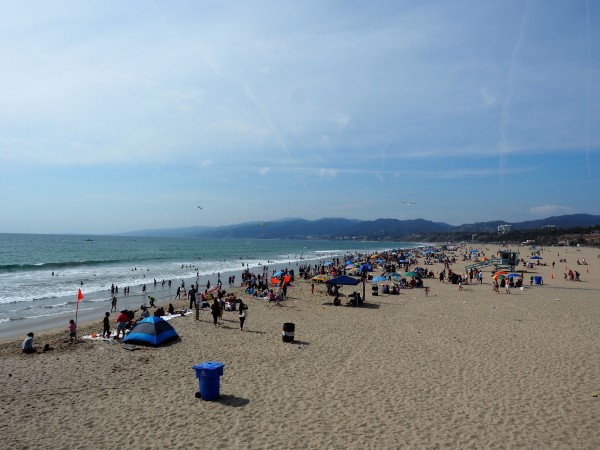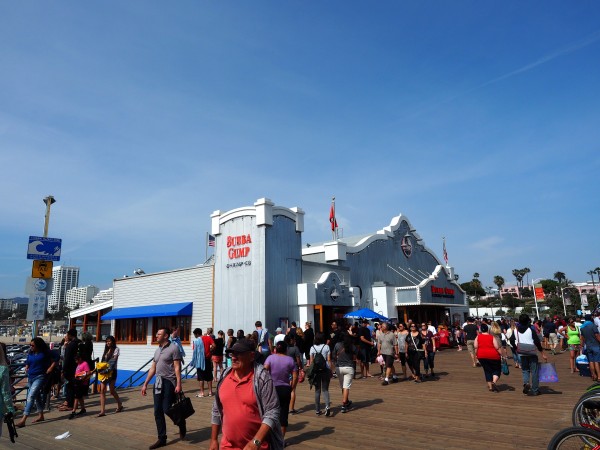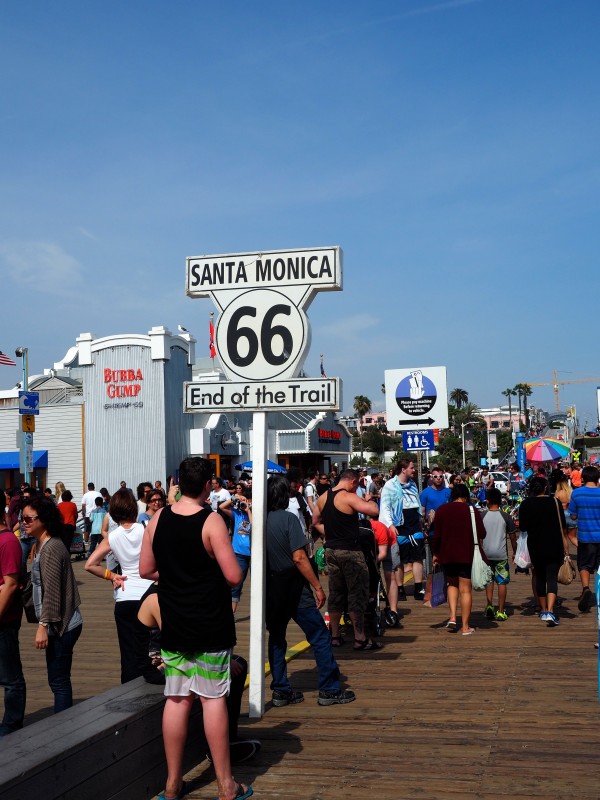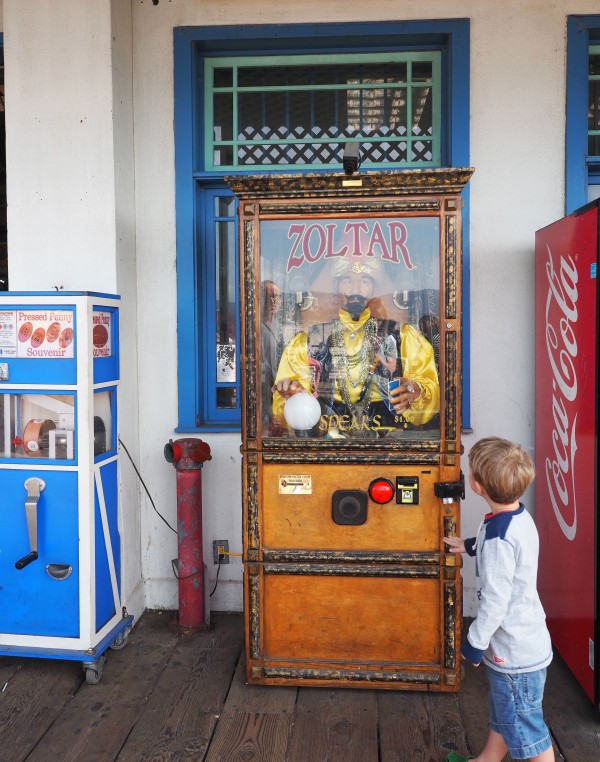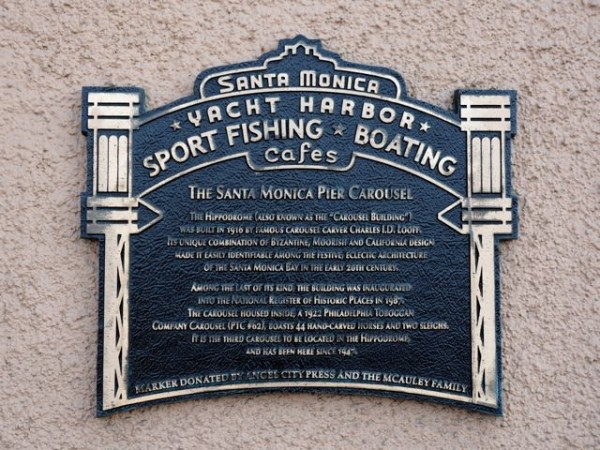 No rollerskates, ok?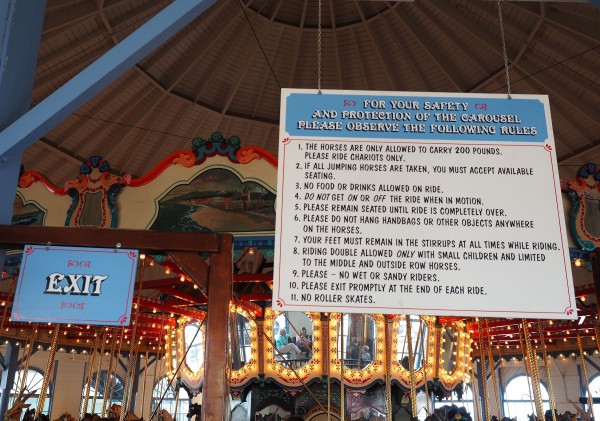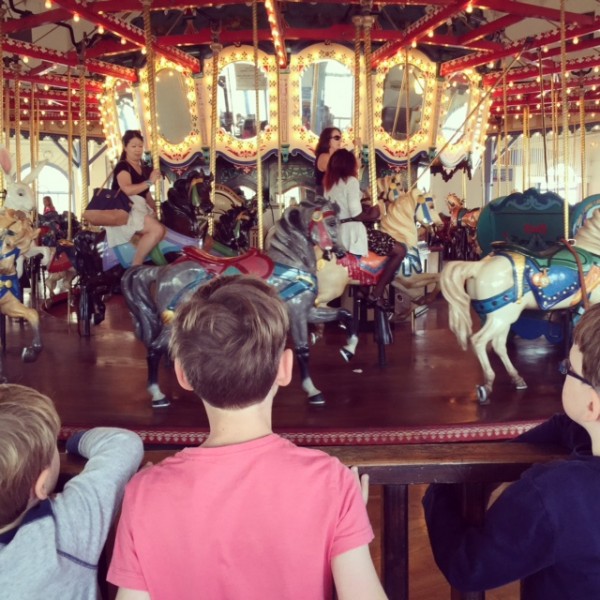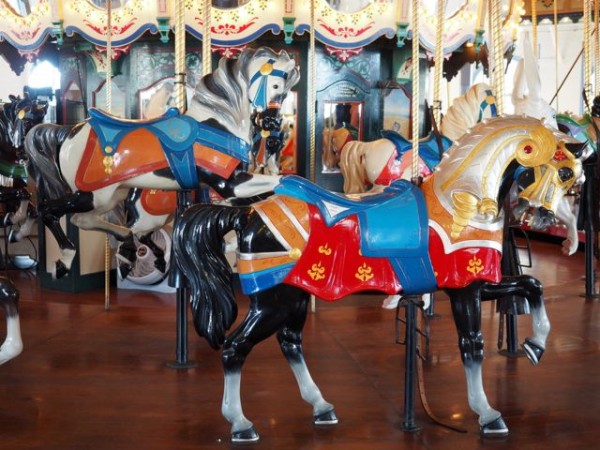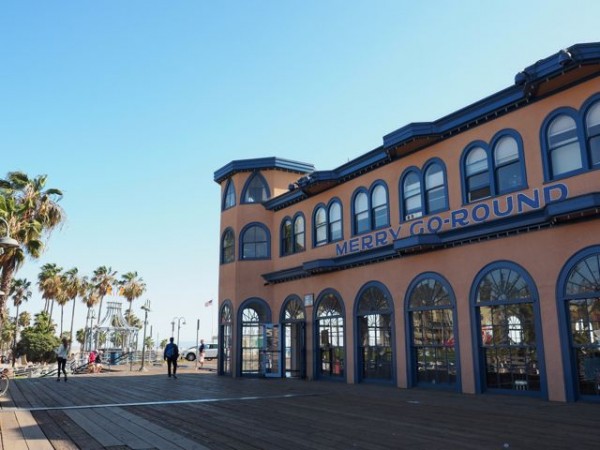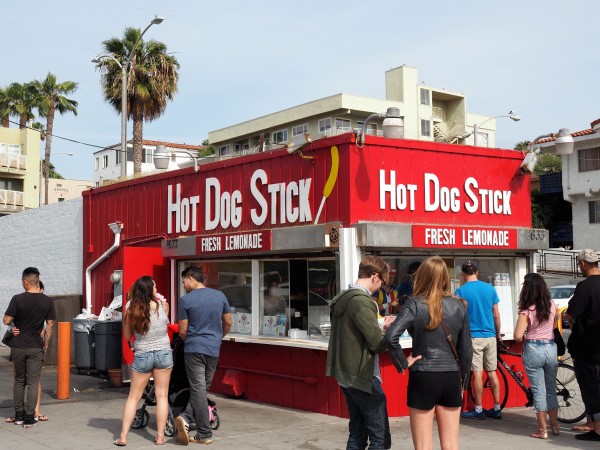 When in Rome …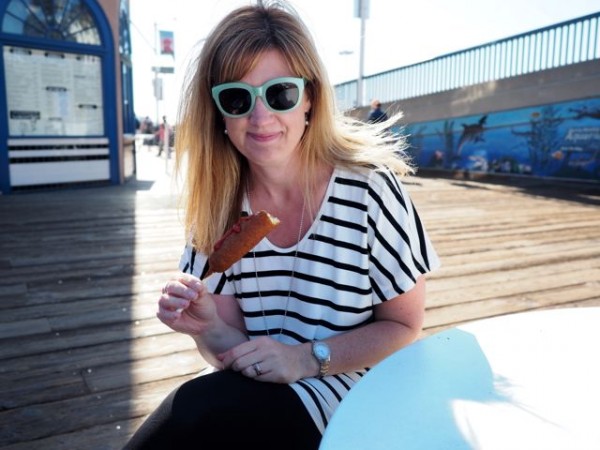 It would be rude not to partake of the local delicacy, no?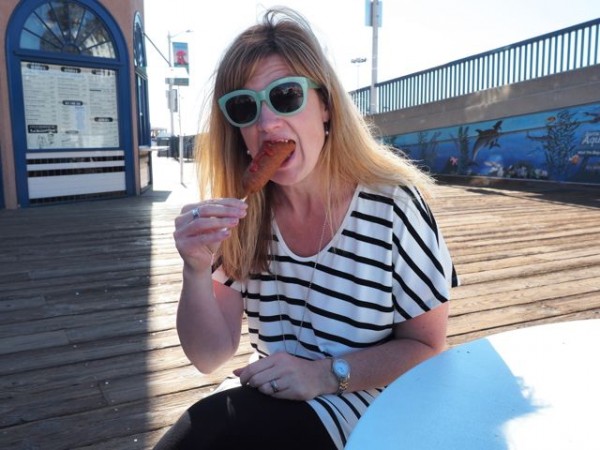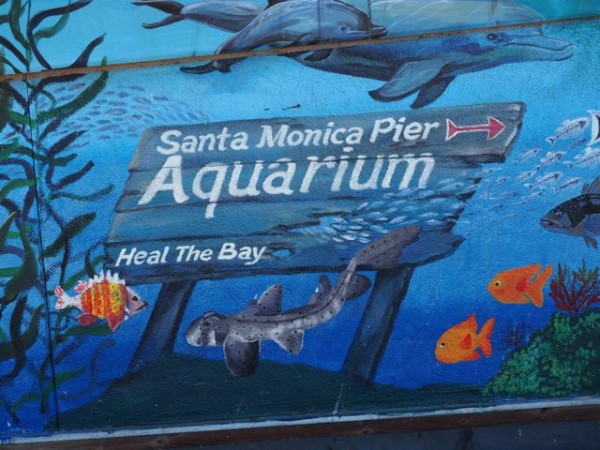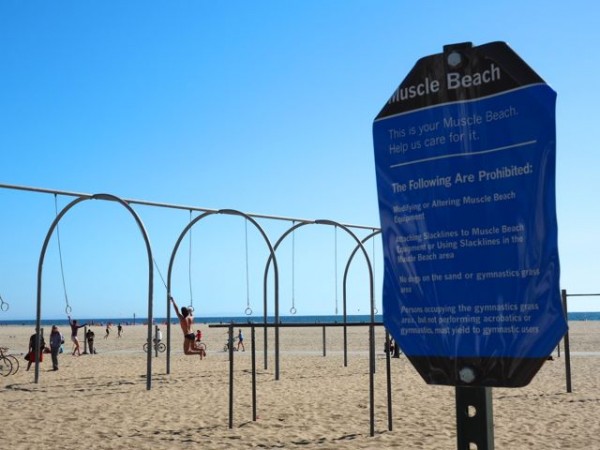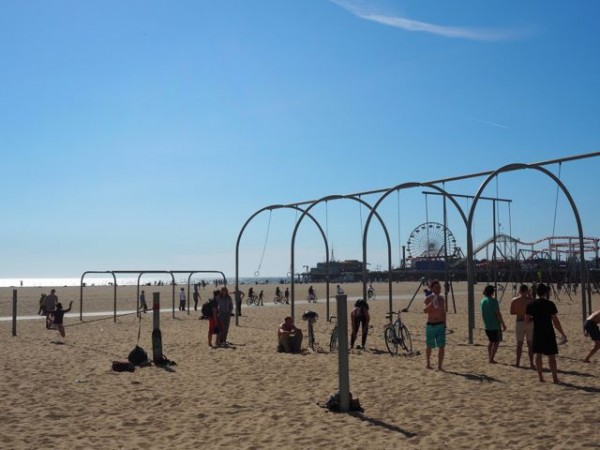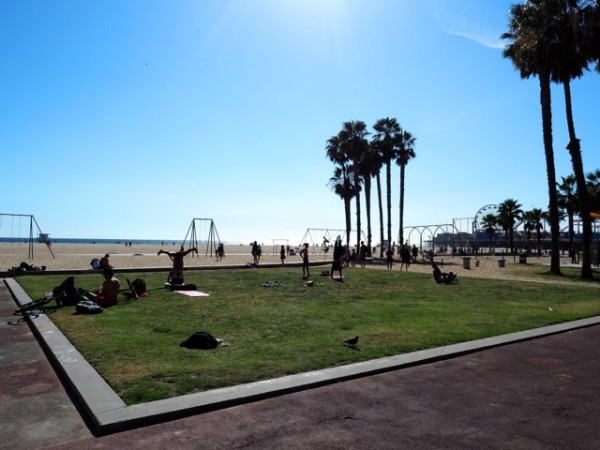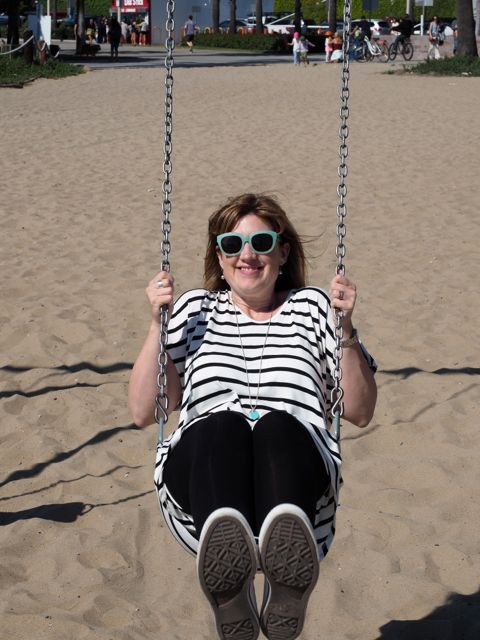 I will definitely make a point of visiting Shutters, below, on the beach for a leisurely lunch or an afternoon cocktail next time. There is also accommodation and it is literally right on Muscle Beach. I just love this classic American style design too.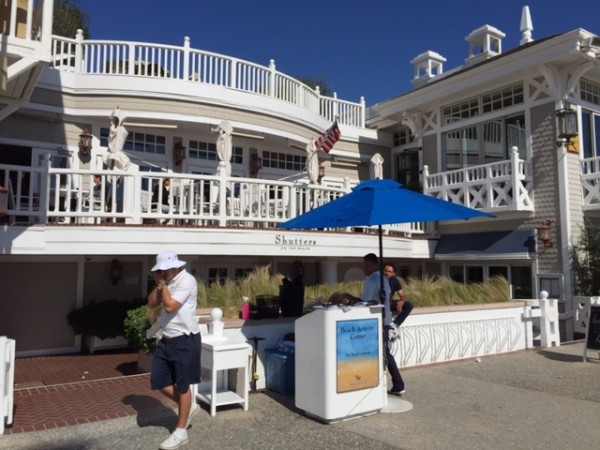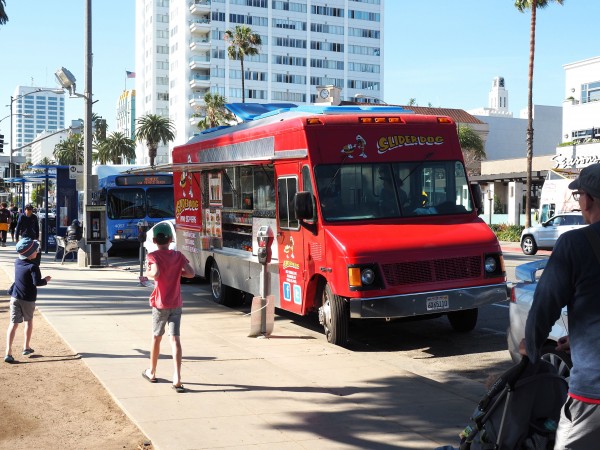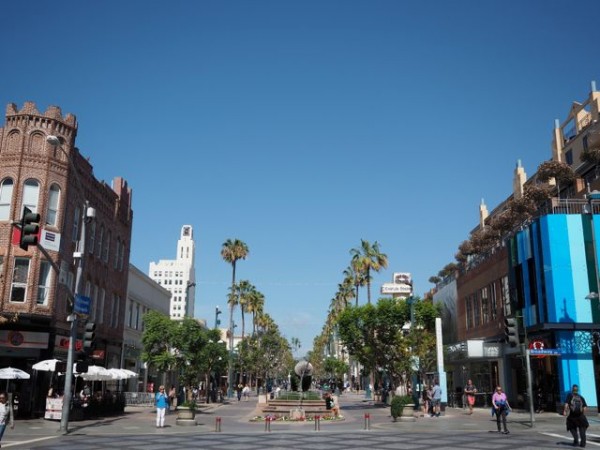 Above, Third Street Promenade. It wasn't long before I made a bee-line to my happy place ….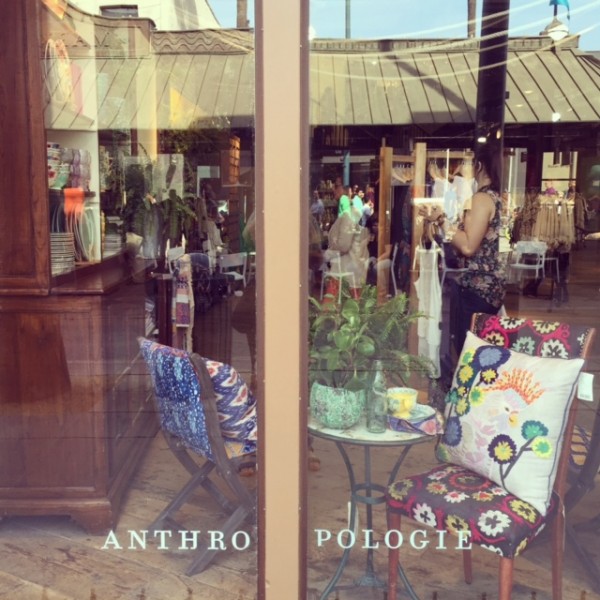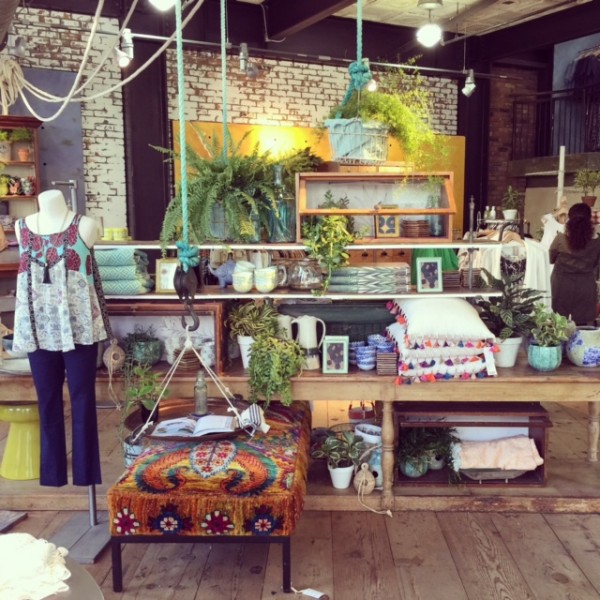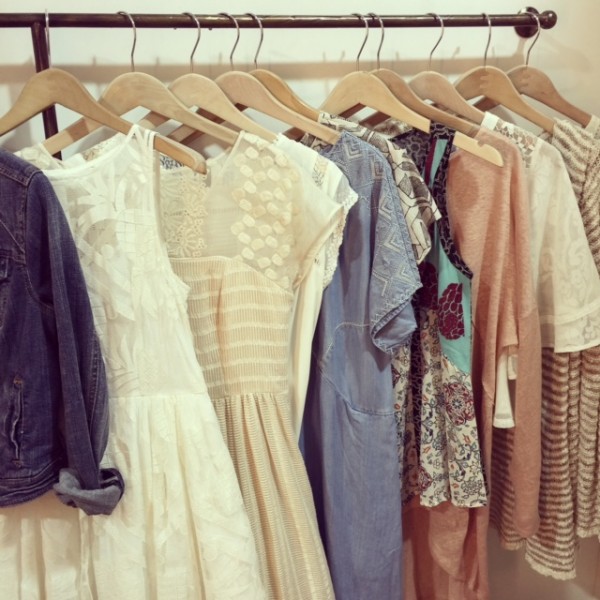 And below, at Santa Monica Place …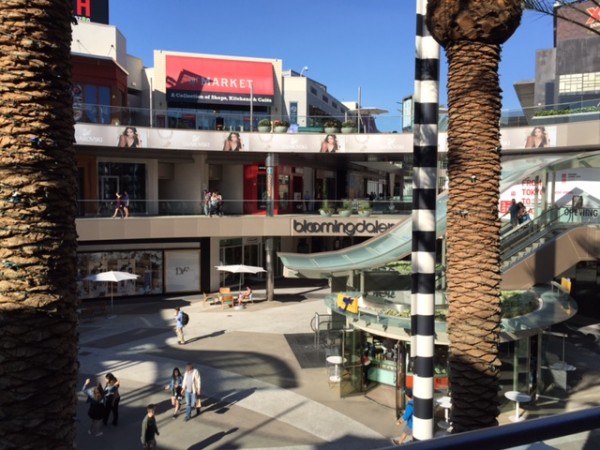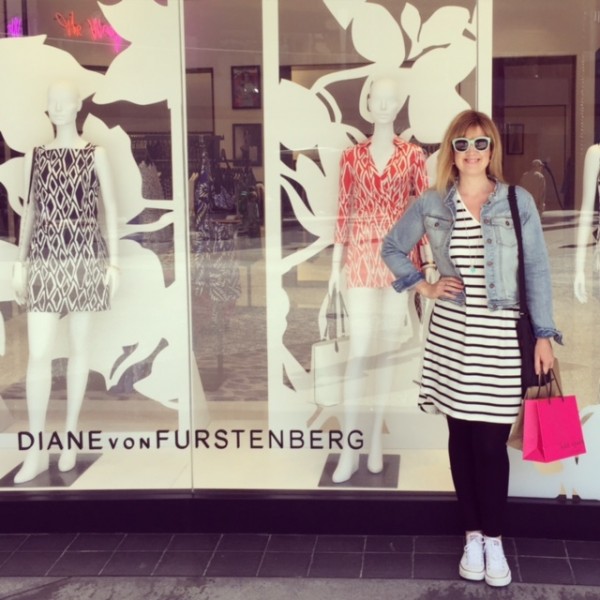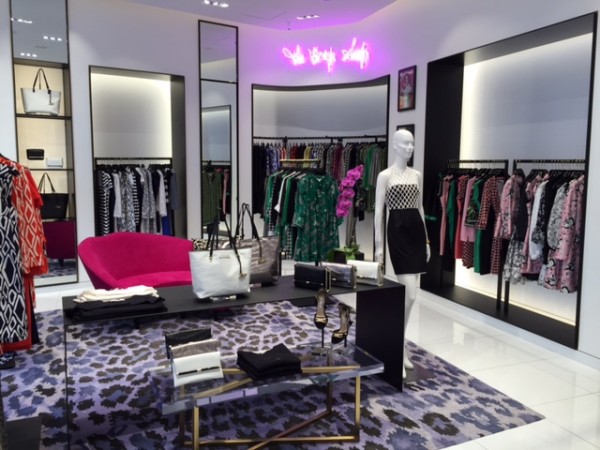 Diane Von Furstenberg's store above, Kate Spade NY below.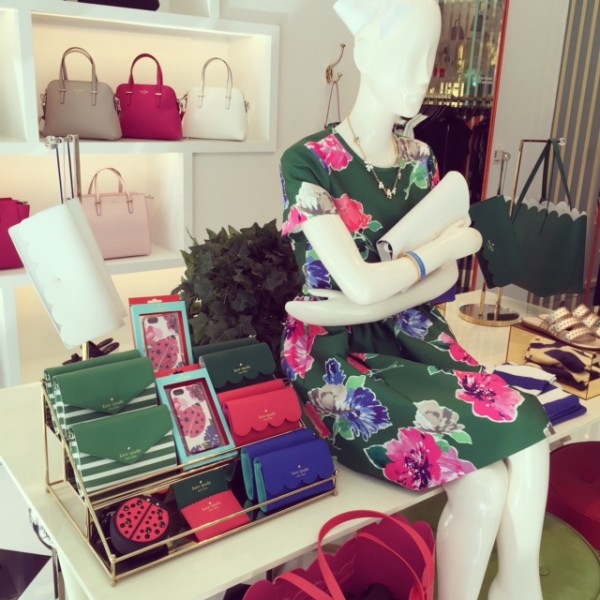 There are loads of great places to eat at Santa Monica Place, including the family friendly True Food Kitchen, below.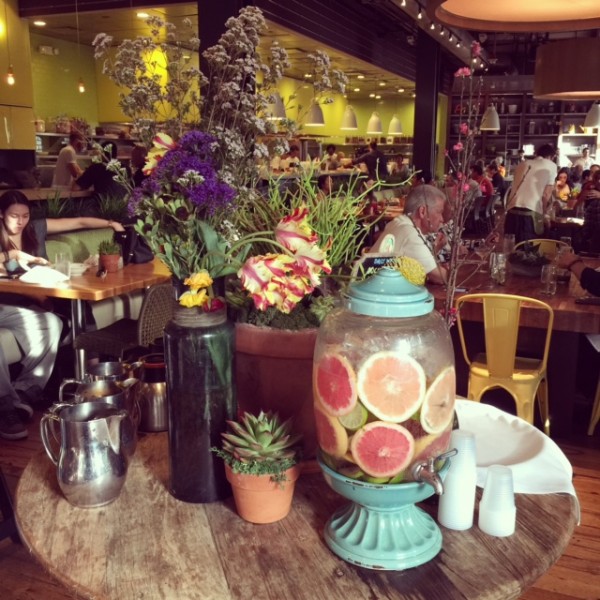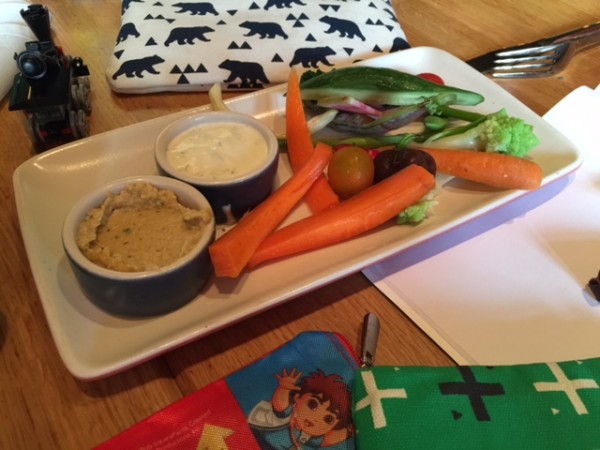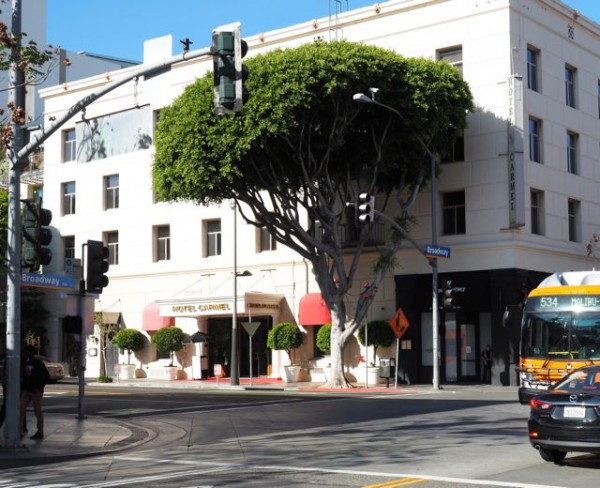 This time around, with our party of 6 (Team Shenanigans plus my Mum), we stayed at the very conveniently located Hotel Carmel, above, a Qantas property. It is a mid range hotel price wise but quite dated, channelling a 70s Spanish Mission style. It's perhaps 3 – 3 and a half stars and I don't know if I'd stay there for a week but it was perfect for us for a couple of nights.
The service was excellent though, the rooms comfortable (they upgraded us from a room to a suite which was awesome) and the location was hard to beat – it was one street back from the beach one way and one street back the other way from 3rd Street Promenade.
A couple of other things to mention is that, like many major Australian cities, there are plenty of homeless people living in and around the streets and parks in Santa Monica. It's sad and confronting and worth discussing with the kids beforehand. The area was also very busy on the Sunday we arrived but much less so on the Monday.
For more pics and to keep up with all our shenanigans on holidays, you can find me taking regular snaps plus more of Santa Monica over on Instagram. You can follow me here.
Have you been to Santa Monica? Would you like to? What would you be adding to your itinerary?