Updated December 2016
I've been holidaying on Victoria's Mornington Peninsula my whole life.
As a child, we spent summers visiting our cousins in Dromana, spending most of our time in the caravan park and at Safety Beach.
As a young adult, my friends and I would plan our visits around the Red Hill Market and make sure we hit up several of the local wineries.
For the past few years, my book club has had a regular weekend away each year at Mt Martha, so I've also had some great times around the Mt Martha/Mornington area as well.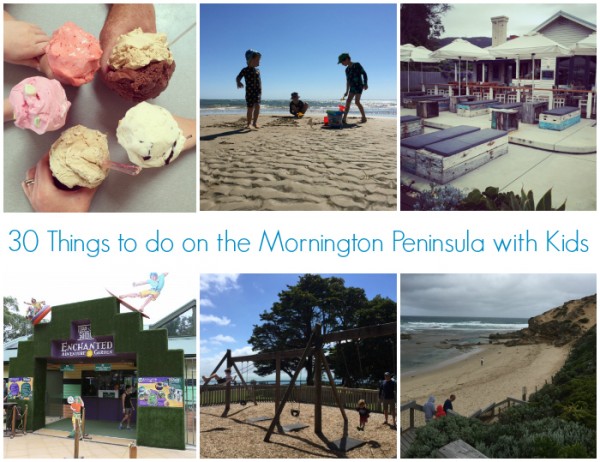 Now we've got a young family of our own, we've been holidaying a bit further along on the Mornington Peninsula (Blairgowrie/Sorrento) regularly – for five of the last ten summers in fact. The main attraction has been that in the highly likely event of non beach weather – rain or forty degrees, both of which can happen in the same week here in Victoria – there are loads of things to do around these parts besides going to the beach. Don't get me wrong, going to the beach is the main reason we stay here, but realistically, we know it is highly unlikely that we would ever score a week of perfect beach weather.
And we never have!
So in this post, I'm sharing 30 fab things to do with kids along this fabulous peninsula, most of which I have done myself or with our young family. They are not just summer options either – most are year round options. Many of them are free as well. Below, I'd love to hear your recommendations and things you love doing with your family in the area.
30 Things to Do on the Mornington Peninsula with Kids
1. On the way to or fro the Peninsula during summer, visit the Sand Sculpture Exhibition at Frankston Beach;
2. Go for a swim or play on the sand at one of the many bay beaches;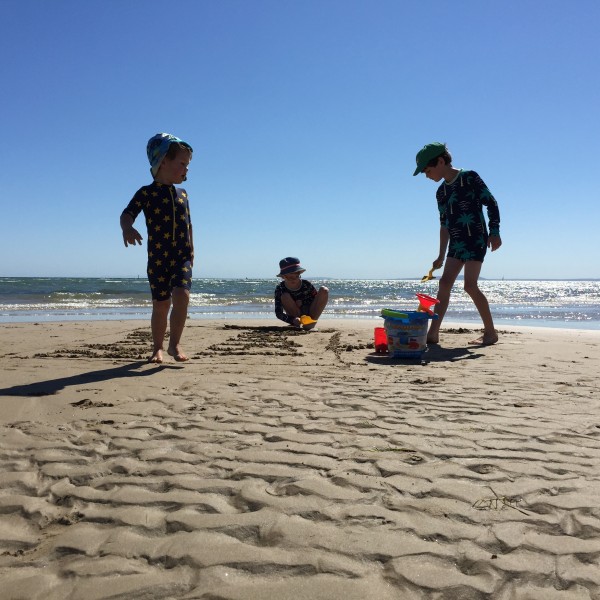 3. Go for a walk at Point Nepean National Park. In summer, of an evening, you'll also find Barefoot Cinema – details here;
4. Take the kids to see the (free) Sculptures at Montalto Winery and Olive Grove. You can have a gelati or pizza in the outside trattoria too. The entrants for this year's Sculpture Prize will be exhibited from February to May – check the website for details;
5. Go berry picking and maybe pick up a berry ice cream on the way out at Sunny Ridge Strawberry Farm;
6. Play mini golf or go ten pin bowling at Top Fun in Rosebud;
7. Have a play at the fantastic Sorrento Historic Park on the road between Sorrento and Portsea (below);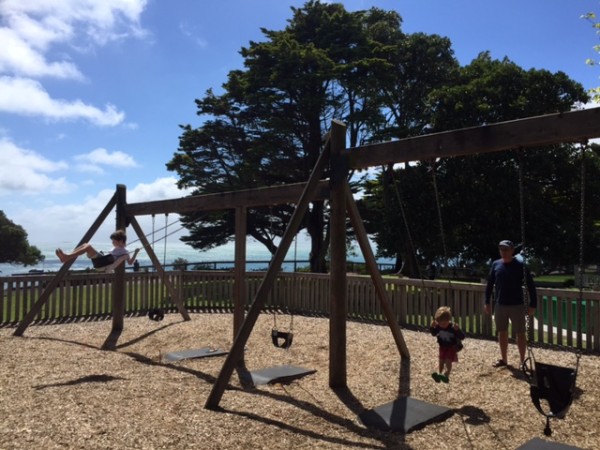 8. Have an early dinner on the deck of the Portsea Pub and check out the views. The Botanical restaurant is also running a Pop Up upstairs from 3 – 22 January 2017. To book, head here;
9. Visit one of the famous craft markets – Red Hill, Mornington, Point Nepean and Emu Plains, Balnarring;
10. Go for a drive to Flinders to check out the new playground, walk along the pier and collect shells;
11. Spend the day at The Enchanted Maze (below, you can read my review of our day there here). Older kids can tree surf too (bookings recommended);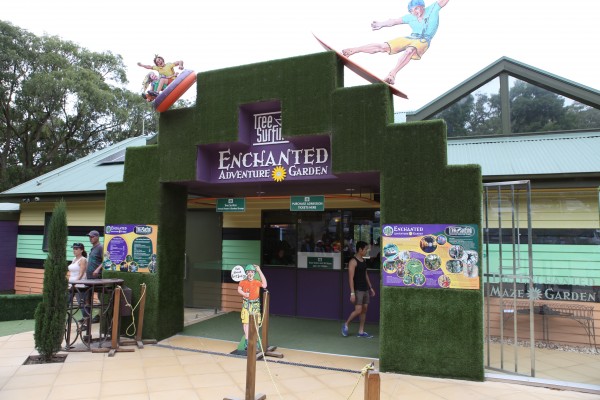 12. Take the children to a child friendly winery for lunch – T'gallant, Petit Tracteur and Green Olive at Red Hill (which has a trampoline) are great family friendly options.
13. Go for a drive and visit the Cape Schanck Light House and Museum;
14. Fish and chips on the beach is always a good idea. You'll find fish and chip shops all along the Peninsula. It's worth ringing ahead at busy times;
15. For great locally made ice-cream, head in to Mubble in Sorrento, pictured below, who thankfully charge less for kiddie cones. Last time we visited, a round for our family of two adults and three kids came in under $20 and yes, Mr SnS had two flavours;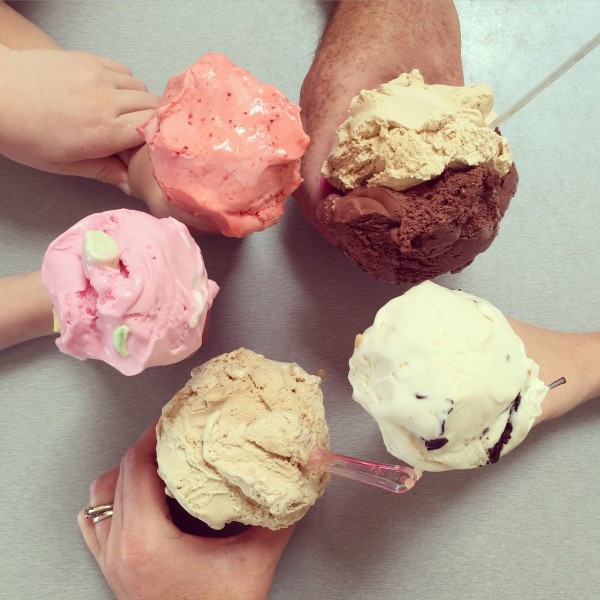 16.  Go for a drive up to Arthur's Seat and stop at one of the look outs. You might also like to have a ride on the new Eagle gondolas. For more information and tickets, head here;
17. Take the kids to Boneo Maze and Mini Golf;
18. Visit the fantastic newish playground on the Rye foreshore, next to the pier;
19. Go retro and take the kids to see a movie at the Dromana Drive-In;
20. Visit the rock pools at Sorrento back beach. You can pick up your morning coffee or a snack at the kiosk or have lunch in the All Smiles cafe;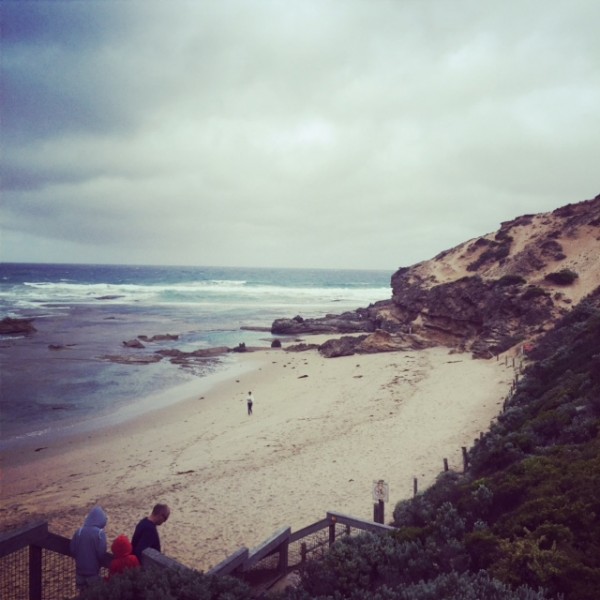 21. For some good old fashioned fun, check out the Mornington Railway which operates on some Sundays (check their site for days of operation);
22. Check out the Rye or Rosebud Carnivals;
23. Hit the skate rink at the Peninsula Gym in Rosebud for some indoor 80's fun;
24. For a child friendly lunch or dinner, book a table outside at Alatonero in McCrae. The food is great (Greek share plates), the service friendly and hospitable, but better still, there's a grassed area for the kids to play on and you can check out the lighthouse and beach across the road afterwards;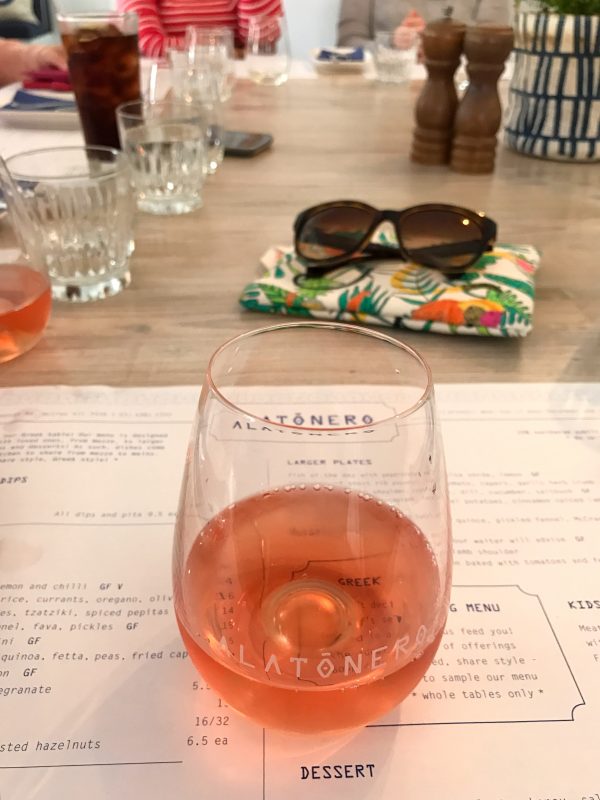 25. Spend some time browsing the fantastic range of children's books at Antipodes Bookshop and Gallery in Sorrento. The newsagent a couple of doors up has a good children's range too;
26. Go to the flicks at Mornington, Rosebud or Sorrento or the Barefoot Cinema in Point Nepean National Park over summer;
27. Head in to Mornington on a Wednesday for their Main Street Market and a play at the excellent park next to the beach, at the end of the main drag. There's also excellent pizza in Main Street at D.O.C but it's always busy, so book ahead if possible or pick up some takeaway treats from their awesome deli;
28. Take one of the kids on a date for a milkshake and morning tea at A Mini Kitchen in Rye, below. You'll find loads of reasonably priced treats here including honey joys and bags of mixed lollies. There's plenty of delicious options for the grown ups too;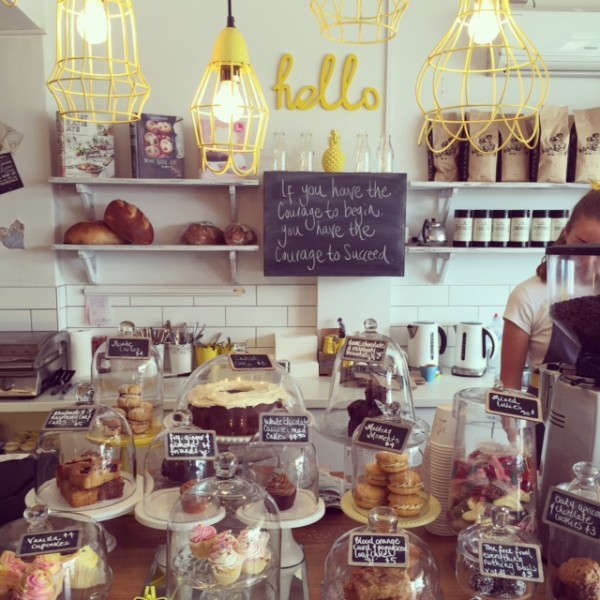 29. For something a bit different, spend some time at Peninsula Hot Springs (bookings essential at peak times);
30. Jump on a ferry at Sorrento for a day trip to Queenscliff.
What are you and your family's favourite things to do around the Peninsula? What can you add to the list above?