Inverloch is such a great spot to visit, with or without kids.
If it's not on your radar – and it should be – Inverloch is situated on Victoria's south east coast in Gippsland, less than 2 hours drive from Melbourne.
We've loved coming to Invy with our three boys and our most recent visit did not disappoint.
Our first holiday was back in 2010 when our boys were very little (4 and 2) and I was pregnant with Mr 5.
We had such a great time, that we returned the following summer, when they were 5, 3 and 6 months old respectively.
We loved that the calm inlet beach was safe for our toddler and preschooler to paddle in; there was plenty of space and no crowds which made a beach trip so much less stressful; and our accommodation was close enough that we could duck down in between the baby's sleeps for a quick paddle or a play at the park.
Sure there were plenty of other holiday makers enjoying all Inverloch has to offer but, after New Year's Eve it was practically deserted, relatively speaking, when compared with the #Crazytown crowds of the Mornington Peninsula and Great Ocean Road during the same early January peak period.
We loved that there were no issues getting a carpark on the main drag or in the beach car park or a booking for dinner.
There was a decent supermarket and bakery in town and it was no biggie to do a quick bolt to the shops for supplies. All of these things made a HUGE difference to us back in that intense phase of life.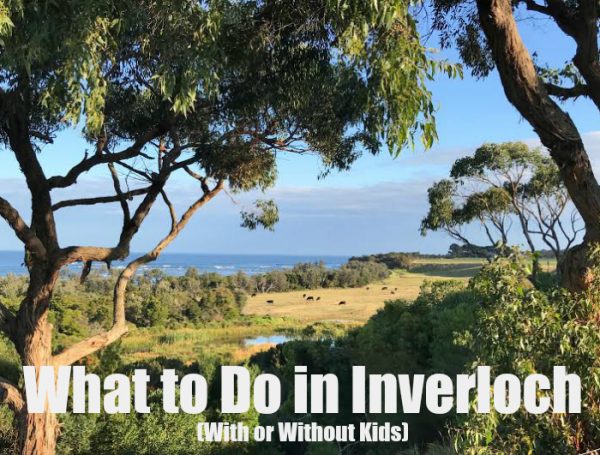 Since then, we've continued to visit Gippsland every year – we're regular visitors to Phillip Island – but it's been a while since we've returned to Inverloch. So we booked a stay with two other families over the ANZAC Day weekend and had a cracker of a time (last year we went to Sovereign Hill which was also awesome – read more here).
In this post, I'm sharing what we loved about our stay in Inverloch and some tips that might be helpful should you find yourself in that neck of the woods at some stage. No doubt many of you readers are also fans and regular visitors, so we'd love to hear your tips and traps of all things Invy in the comments below.
What to Do
– Get the Local Larry Lowdown – the first thing I did (and always do) when I arrived in town was head to the local Information Centre. There, I found out what markets or local events were on during our stay, picked up some brochures on local walks and other attractions. With this, we could then roughly plan how to spend our stay, allowing for plenty of downtime and spontaneity.
– Beach – the main attraction at Inverloch is the beautiful beach. There's Anderson Inlet, where the Tarwin River meets Bass Strait, which is great for young children and babies given it's a protected beach.
For older kids and more adventurous types, there's the surf beach a little way along. In summer, you can book into their Nippers program too – more details here.
– The Bunurong Coastal Drive – The coast is beautiful too – take the 14km coastal drive from Inverloch to Cape Patterson for spectacular views and scenery.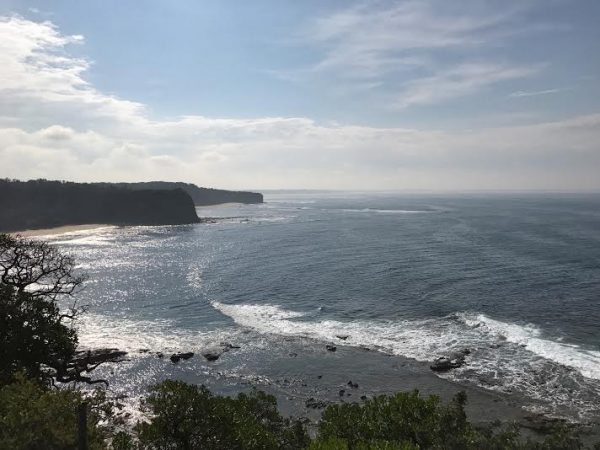 We stopped along the way at Eagles Nest for the look out (above), then we spent hours in the rock pools and playing on the beach.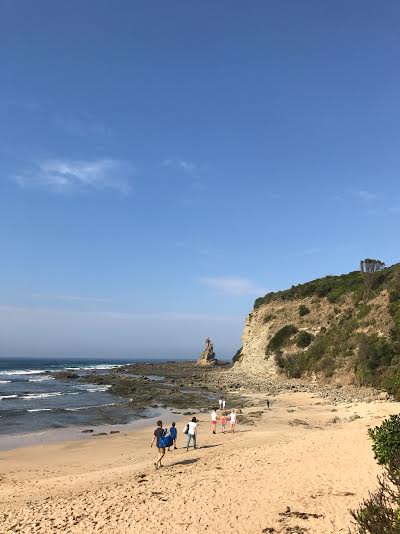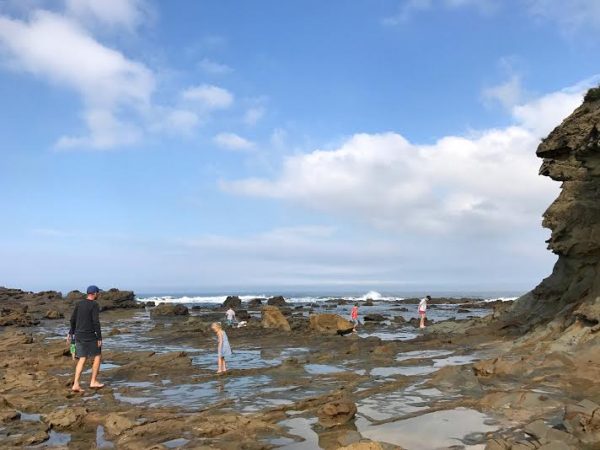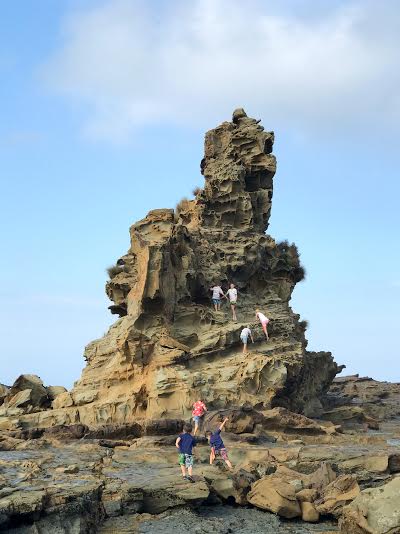 – Scoot/Walk – there's a path that follows the road along the coast. We took the kids for a scoot and then stopped at the park in town (next to the beach) for a play and ate lunch from the bakery.
– Dinosaur Dreaming Fossil Site at Flat Rock – best explored at low tide. For more details, head here.
– Explore the Rockpools – head to The Caves just out of Inverloch or try Eagles Nest, pictured below.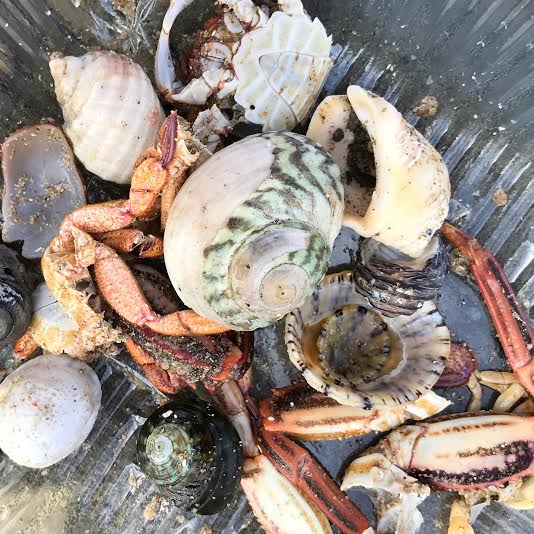 – Take a Walk – there are loads of local walks to do of varying lengths and levels. Pick up a brochure at the Information Centre and ask which one would suit best.
Further Afield
Phillip Island is a twenty or so minute drive away – head to the free feeding of the pelicans at San Remo and order some awesome fish and chips at the co-op or head on to the Island. You'll find plenty of ideas of what to do in my Phillip Island With Kids post.
The closest big towns are Wonthaggi and Leongatha. You'll also find cinemas in both towns in the event of extreme weather. If you're heading to Leongatha, there are some lovely shops there including the fabulous Henrietta's – a home emporium with a cafe.
Inland, you'll also find the foodie favourite Koonwara Food & Wine Store. On a sunny day, sit out the back in the garden as you enjoy the delicious food and sweets on offer.
My great mate Louise, who holidays a bit further along this coast for several weeks a year, gave me her great local intel for venturing further afield. There are few wineries around The Inverloch/Foster area. At Lucinda Estate in Leongatha, they do pizzas at busy times of the year. Basia Mille in Fish Creek is another favourite of her's as it looks over shallow inlet and has a small little golf course.
There's also Alison Lester's bookshop in Fish Creek which includes a great deal of her artwork as well as all her books, and often the author herself. And at Walkerville there is the historic lime kiln and old cemetery to investigate.
And at Cape Liptrap near Walkerville there is the lighthouse. There is also the Golf course at Leongatha. This is rated as one of the top 100 golf courses in Australia. The whole area is also very popular for fishing and diving including the Tarwin river.
Where to Eat/Drink
We ate in at The Bayside Lady where we found good pizza, super friendly staff and a relaxed vibe for our party which included 9 children on their own table. There's also a decent sized garden area out the back which would be ideal for the kids on a nice day.
We also picked up lunch one day from the enormous Paul the Pieman bakery on the main drag. Freshly made salad rolls, sauso rolls, pasties, pies and other baked goods all covered here. Another day, we picked up burger buns and bread for a BBQ at our digs.
If you're sans children, you might want to check out the Japanese restaurant TOMO.
Parents with young children will also appreciate The Invy's indoor playground.
Where to Stay
Previously, we've found great accommodation on Stayz (the property has since been sold sadly), but this time around, with a group, we chose to stay at the RACV Inverloch Resort. This worked for us on so many levels and we all absolutely loved it. Check out these views …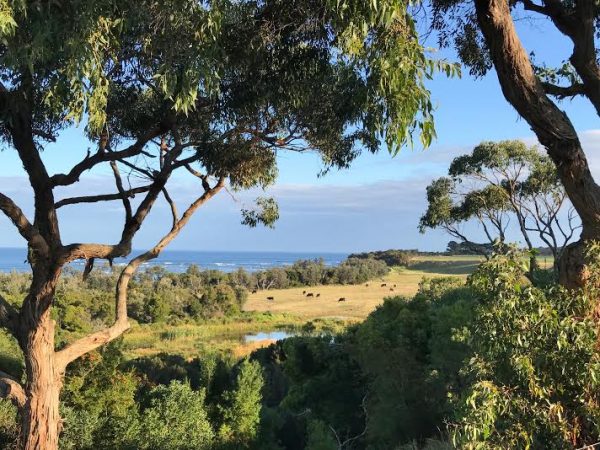 To begin with, we could book a three night stay on an unofficial long weekend. With ANZAC Day falling on a Tuesday, we drove up Saturday morning and came home Tuesday, all of us taking Monday off. Often times, there's a compulsory or minimum stay over a long weekend.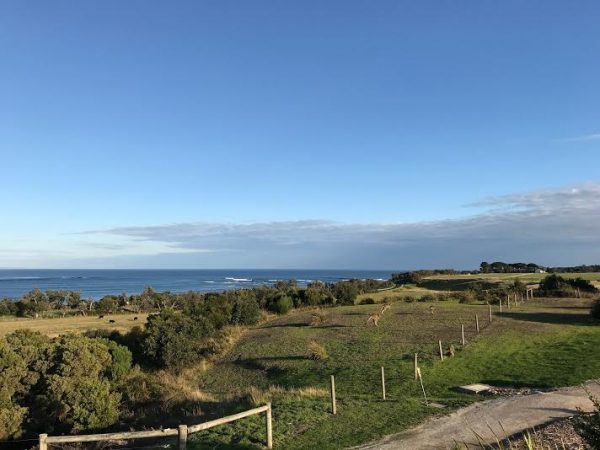 Secondly, the accommodation was perfect for our families. We (Shenanigans Central) stayed in a three bedroom villa which was very spacious, comfortable, clean and well appointed. It had two bathrooms and a big dining table as well as a lounge and deck area. With the biggest digs, our pad became the place where we congregated for dinner and where the kids watched a movie after dinner. There was only one TV though – in the lounge room.
Our friends, also with three kids each, stayed in two bedroom cabins and these were terrific too. Smaller yes, but with two sets of bunks in the second bedroom, they easily accommodated three children. Each had a deck area too. With good weather, you'd barely spend time inside so less space wouldn't be a big issue.
All the cabins and villas were in groups of 3 or 4, kind of like a "court" so ideal for extended families or groups of friends. This also meant all the accommodation was spread out and private, while still accessible and close to the amenities.
Speaking of which, our kids loved the jumping pillow, rope pyramid, indoor pool and games rooms the most although they also played footy on the lawn and rode the flying fox. We also spotted some kangaroos as we walked around the property. While we did hit up the beach both days, it was great to come back and know the kids would entertain each other for hours at the resort, which was relaxing for everyone!
On one of our walks in town, we also checked out the Big 4 Holiday Park. This is well located, just a 5 minute walk into town and directly across the road from the inlet beach. There's all types of accommodation here including their new eco glamping tents and new luxury and superior villas as well as the usual ensuite and powered sites. There's also an indoor water play area as well as the indoor pool, basketball court and all the usual Big 4 offerings.
I thought the Big 4 was quite densely populated compared with the space and views of the RACV and perhaps comparative in terms of activities for the kids but with it's proximity to the beach, it's awesome for high summer if you don't want to get in the car during your stay. That said, I really loved the space and amenities of the RACV though and it's ideal for a group of kids who can make the most of all the facilities not to mention very comfortable accommodation for the adults.
Where to Shop
If you love a bit of retail therapy, there are some gorgeous shops in Inverloch and you know you can rely on me to do the necessary reconnaissance.
The fabulous Mookah is now on the main drag (many years ago it was in an industrial estate) and stocks their own brand of clothing and home wares as well as Elk Accessories, Elm Lifestyle, Myrtle & Moss products and a beautiful range of baby and children's clothing and gifts.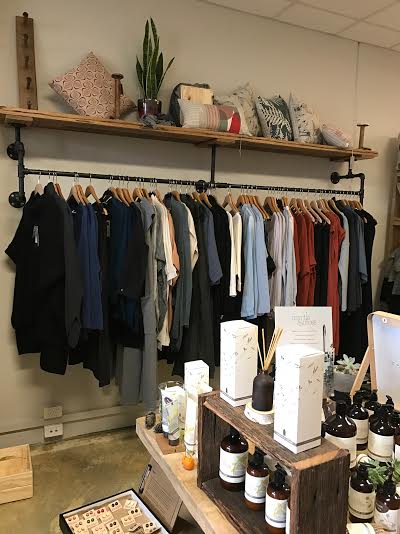 There's a fabulous vintage and new furniture store close by too, which is definitely worth a look.
A little further up the hill is Mika and Max, a gorgeous clothing boutique full of fab brands including Bec and Bridge, Ourlieu and Sol Sana.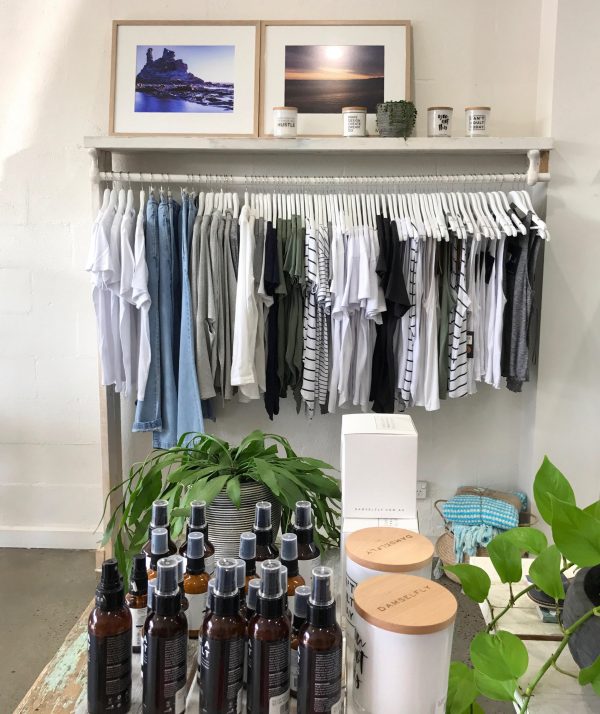 Want to save this post for later? You can PIN it ..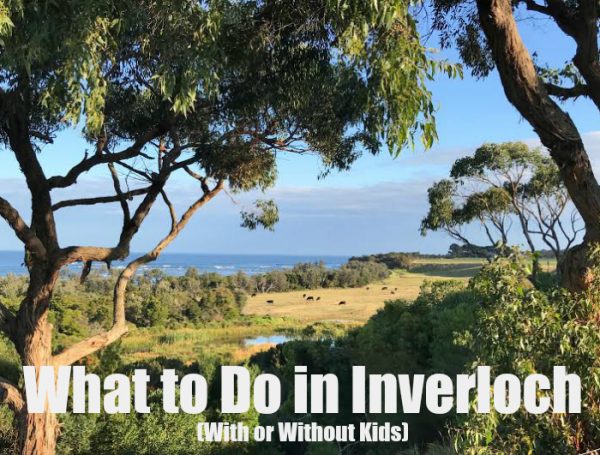 Have you been to Inverloch lately? What would you add to the above?