Christmas has arrived at IKEA. As I wrote recently here, I am a big believer in getting organised early for Christmas by getting on top of the administrative aspects now, so December can be spent having fun, singing Christmas carols, catching up with friends and family and not running around shopping centres frantically.
Last night, I took my own advice about getting to IKEA ASAP. Martine  aka The Modern Parent, Suzi and I made the pilgrimage to our local IKEA store in Richmond. Early leave passes organised with husbands, we arrived by 7pm and spent a two whole hours wandering around the delightful Swedish maze. A few Christmas displays were scattered around the store, including in the kitchen department, but we arrived at the end of the maze in the warehouse area with looks of disbelief. The Christmas range was on the website. I saw it with my own eyes. WHERE IS THE DISPLAY?? This could get awkward!
And then, a few dejected moments later, we found ourselves near the check outs in an IKEA Christmas wonderland. Hooray! It was worth making the early trek. Below are a few of my favourite displays. There were stacks more but this was all I had time to shoot: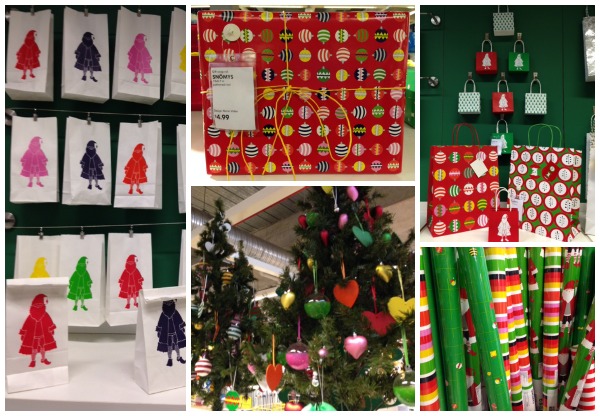 Despite being initially overwhelmed with the bargain/value/excellent-ness that is the IKEA Christmas range, we decided upon a strategy: walk slowly from right to left carefully inspecting all products with a scout going ahead to compare and locate comparable products (this was an effective strategy for  workshopping gift wrap/twine/colour schemes). We were a little rushed in the end but we felt we had covered the basics and could always dash back next week for a top up and another $3 umbrella. And all before November!
Below is my haul: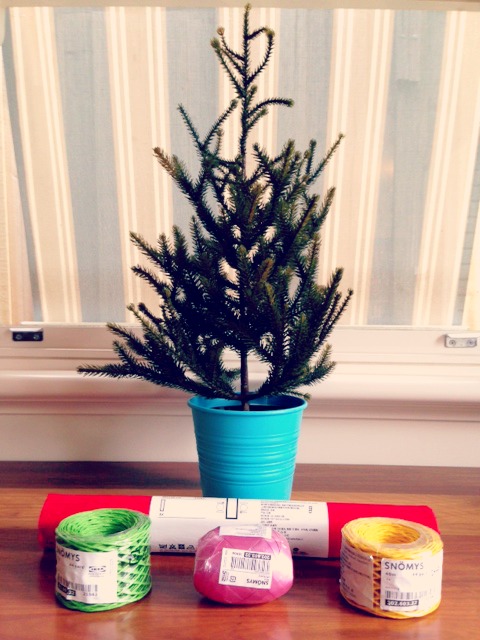 ABOVE: Artificial Christmas tree in turquoise pot (sold separately) for my Christmas table centre piece; red table runner; green and yellow twine; pink ribbon.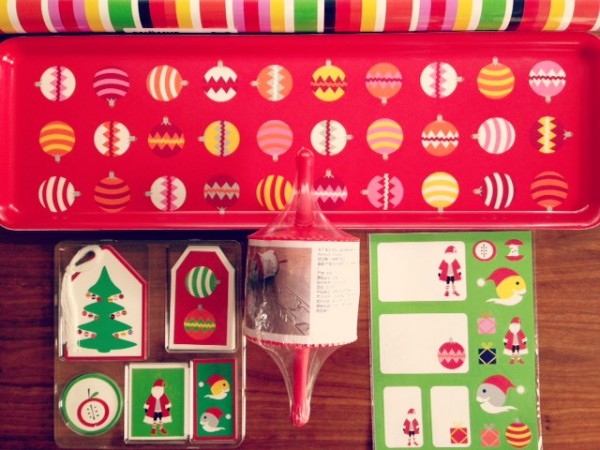 ABOVE: Striped wrapping paper; Christmas tray; Christmas tags (99c!), Christmas rolling cookie cutter; Christmas gift stickers (99c!).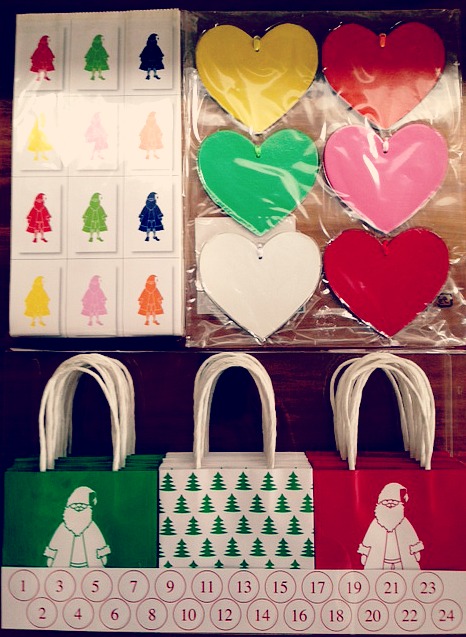 ABOVE: Coloured Santa gift bags; coloured heart Christmas decorations and set of 24 Advent Gift Bags;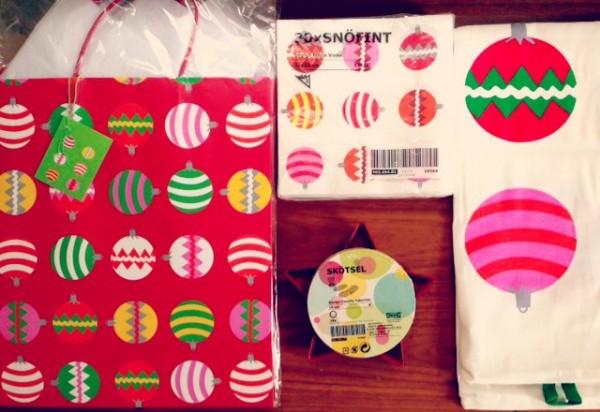 ABOVE: Christmas Gift Bags; Christmas napkins; Christmas tea towel set of 2; Christmas star candle plate (99c!) and cardboard coasters.
There is plenty of great stuff people and some bargains to be had. I hope you enjoy your IKEA shopping experience and can get down there shortly.
So what do you think? Are you in the Christmas zone? What piece of IKEA Christmas loveliness has made it to your shopping list?