It's cheap and cheerful week here on the blog where we are celebrating maximum style at a minimal cost.
In the home, you can't really talk about great design and value without thinking of IKEA. As many of you will know, I'm a big IKEA fan and I include their products on this blog often, including here. It hits the mark for style and value big time.
Even though IKEA products overall are part of a fairly modern aesthetic, I also find they complement a range of interiors and styles. I have a number of IKEA pieces at our place that work back well with our more provincial style home.
The other day, I shared some Style Snippets of my home.
In today's Style Snippets, I am showcasing ways in which I have incorporated various IKEA pieces into different areas of our home, from our children's bedrooms through to our living areas. You will see that I have tried to incorporate them into our existing furnishings and mixed them with old and new finds to create a more layered, interesting look instead of a scene straight out of an IKEA catalogue.
1. Micke Desk, $59.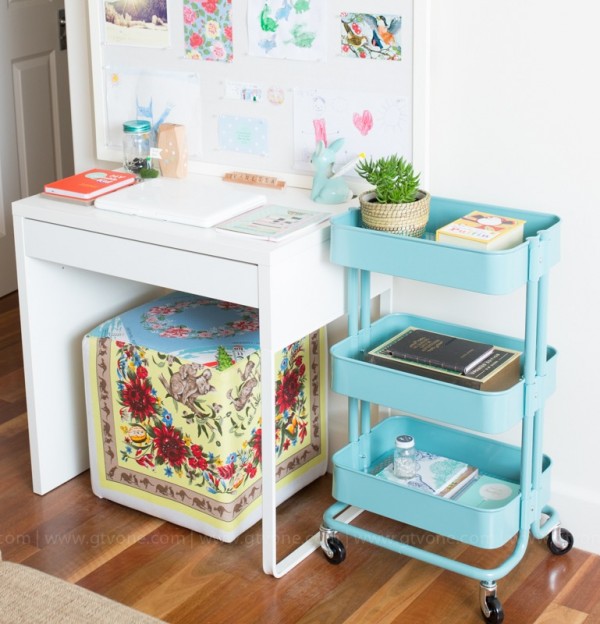 This compact computer desk sits in our living area and is perfect against the wall in an otherwise unused space. I have paired it with an ottoman covered in a vintage table cloth for a hit of old meets new, in keeping with the rest of our decor.
I have also added a Kikki K pin board, a few bits and bobs from Typo and a spot vessel from Stampel.
These desks are also perfect for children's bedrooms and are available in a range of colours and with either pink or green accents. I think they are a bargain at $59.
2. Raskog Kitchen Trolley (Turquoise)  $79.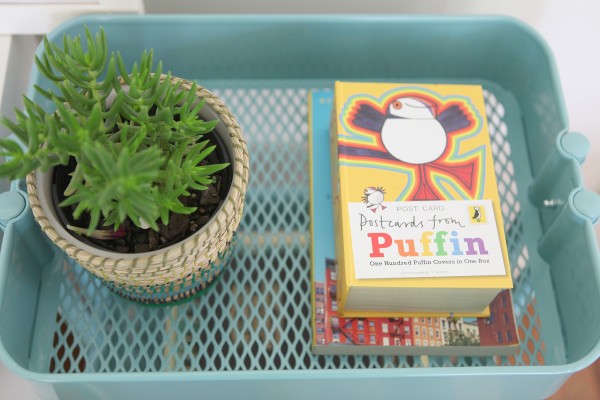 Next to the desk, I have placed the Raskog trolley to store my folders, note books, books and other stationery. It's such a versatile piece that although it is designed as a kitchen trolley, it is also perfect in this space and for this use.
A couple of my friends have used this trolley for their children's craft supplies. I could also see this being wheeled outside as a drinks trolley.
I love turquoise and given it is one of the main accent colours in our home, this trolley really was a must have on every level.
This trolley is also available in a dark grey. I would love to see it in yellow, pink or green in future.
The plant holder is also a recent IKEA purchase but not currently listed on their website.
3. Expedit Shelving Unit in white, $59.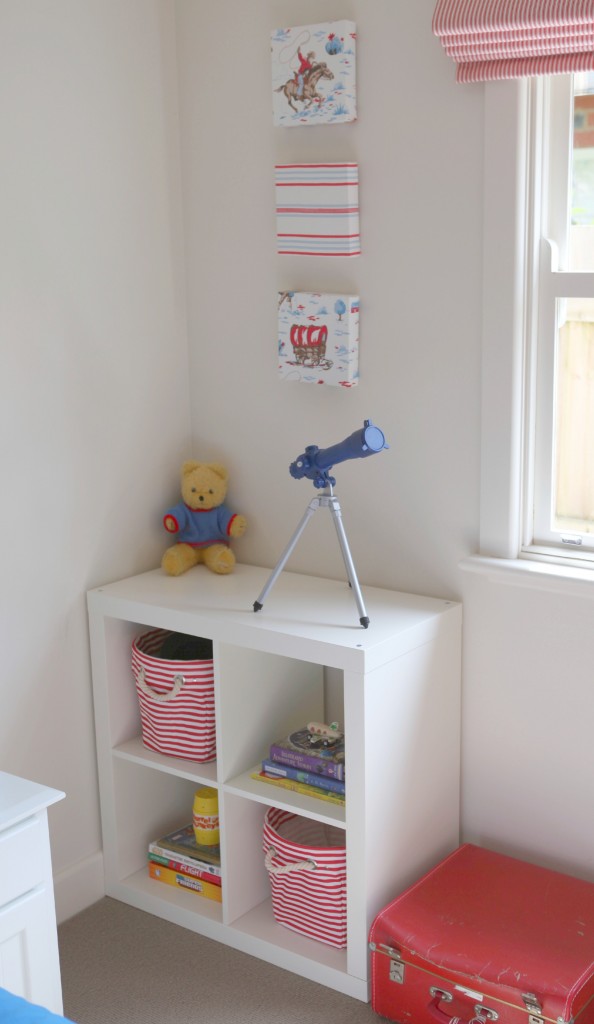 There aren't too many homes around town without an Expedit unit of some description. As my boys each have a hutch/drawer combination in their rooms, I haven't needed additional storage in their rooms to date. As a result, I have been a late comer to the Expedit bandwagon.
However, recently, I wanted a small, inexpensive unit for this small nook in my eldest son's bedroom. This unit fits perfectly and also provides a place on which he can store his constructed Lego and telescope. I also didn't want to spend much, as he will probably need a desk in his room in the next couple of years and this piece will be moved into another room or nook somewhere in the house.
IKEA sell fabric storage cubes which fit the Expedit compartments perfectly but unfortunately none of the available colours worked with this room. Luckily, I had picked up these two baskets last year at Target for $8 a pop. They work back with the roman blind and also ensure the look is layered and provides a point of difference. The baskets house his magic kit and other treasures.
Above the unit are three square canvasses I covered with Cath Kidston fabric when I was pregnant with him, many moons ago. Beside the unit on the right is a vintage suitcase which I picked up at a local vintage store, which stores his shoes.
4. Trofast Storage Combination, $174.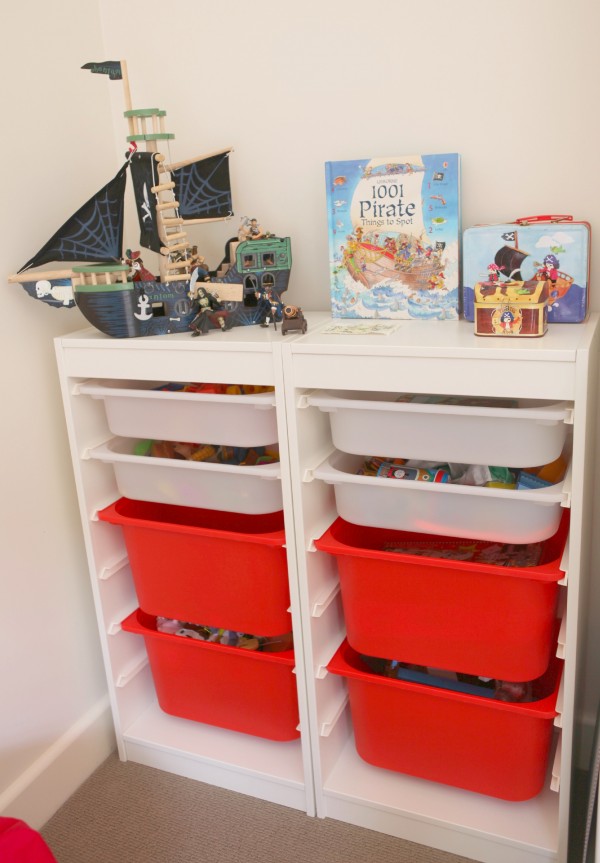 These aren't the most attractive storage units going around (I much prefer the look of the Expedit units) but they are one of the most practical IKEA investments I have made.
These two units sit beside each other in this nook between a hutch/drawer combination and the wall in my second son's bedroom and can't be seen until you are well into his room.
My son is a collector and is the primary custodian of many of our children's collections. In the shallow white drawers are Mobilo, magnet sets, blocks and miscellaneous treasures. The deeper, red drawers house the Toy Story figures and action sets, Lego and his Magic Hat and tricks.
I cannot express how much this unit has saved my sanity. There is no longer anything on the floor of his room. Everything now has a home and the miscellaneous drawer houses the homeless until their proper home can be found.
There are various combinations, heights and widths of units in the Trofast range and different coloured drawers to choose from to allow for some customisation. This configuration was not my first preference but was all that was available at my local store at the time. I am glad I did as it works perfectly.
I went with the white and red draw combination to match the red and white striped roman blind in his room. A pink/green/red and white combination in a girl's bedroom would look lovely too. These units are also perfect for walk in wardrobes without shelving and can be used to store clothes, shoes and accessories as well.
On top of these units, is my son's pirate collection. It is great to have another surface to place special toys upon which is out of reach of toddlers!
5. Nyttja Frames, $2.99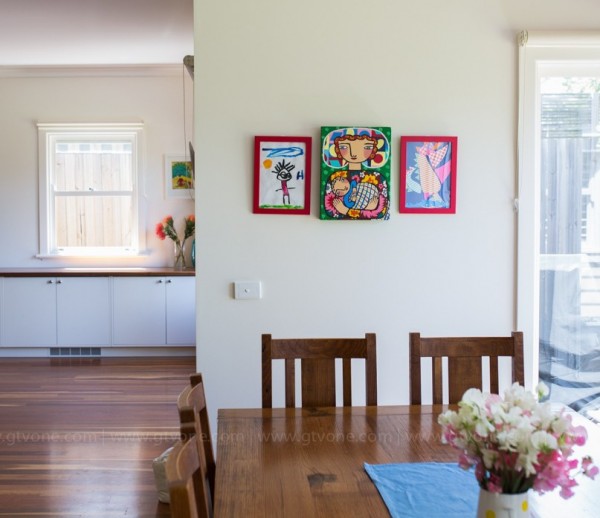 These red picture frames are perfect for displaying children's artwork or photos around the home. Two of our sons' artworks take pride of place either side of an piece of original artwork by Rebecca Cool above our dining table.
In the background, to the right of the window, you will also see a Ribba frame which is perfect for displaying A4 size art prints.
6. Skarum Cushion Cover, $10 and Vemb Rug, $399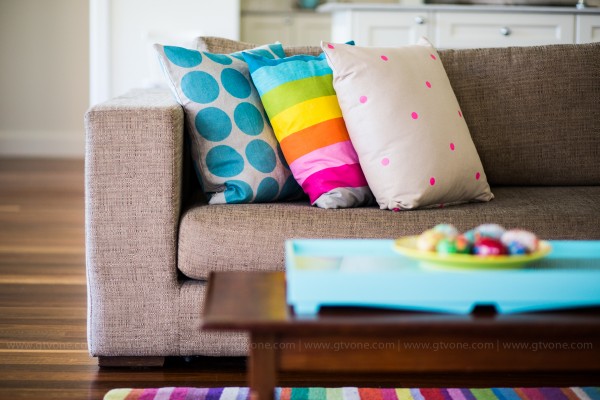 I am a big fan of colour and value, so the Skarum Cushion cover (middle cushion, above), was a no-brainer for me.
Placed amongst other more expensive cushions, it holds its own and provides a great pop of colour. It is also machine washable. What's not to love?
We also have a few of the IKEA PS 2012 cushion covers which also look terrific (and like linen) and are great value at $15.
Our rug is not the Vemb rug, but it's most recent predecessor (which was also less expensive). This rug provides a great hit of colour and texture in our large family living area which is all floorboards and is a comfortable place for the boys to play and sit on.
7. IKEA 365+ Plate in light turquoise, $5.99 and Sommarfint Tablecloth, $20.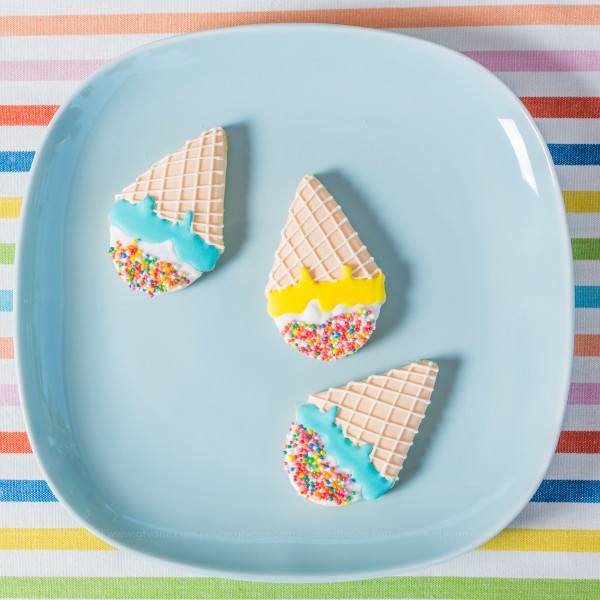 I love stripes and turquoise, so both of these went into my IKEA trolley at double speed. They are fresh and summery and can be used for summer entertaining and later, for children's birthday parties.
I have also bought the co-ordinating Sommarfint tray. You can also pick up an apron in this print.
I keep going back for more of these plates and now have a dinner set for 10.  You can see how I have styled them for a dinner party here. I have added a few of the bowls too to work back with my white platters and light wood serving ware.
Also, if you are wondering, these gorgeous cookies were made to order by my lovely friend Claudelle of Claudelle's Creations.
So, they are some of the ways in which we have integrated some IKEA colour and value into our home. What do you think?
What IKEA pieces do you have? Favourites? What would you recommend and what is on your wish list?
Image Credits: Images #1, 5, 6 and 7 were taken by GTVOne. I took the photos in #2, 3 and 4.