Last weekend, Mr SnS and I hosted a chill-axed dinner party for 6 (just grown ups – yippee!) at our place. It was a night of telling stories and belly laughs.
It's been a while since we have hosted friends for dinner as we tend to hibernate a bit during winter as we have a busy birthday season. We tried a kind of 'pot luck' dinner of sorts where everyone brings part of the meal to share to keep it low key and relaxed on the preparation front as well.
With the food taken care of, I was looking forward to creating a nice table setting. It was lovely to source a few nice new bits and pieces and to dust off some old favourites.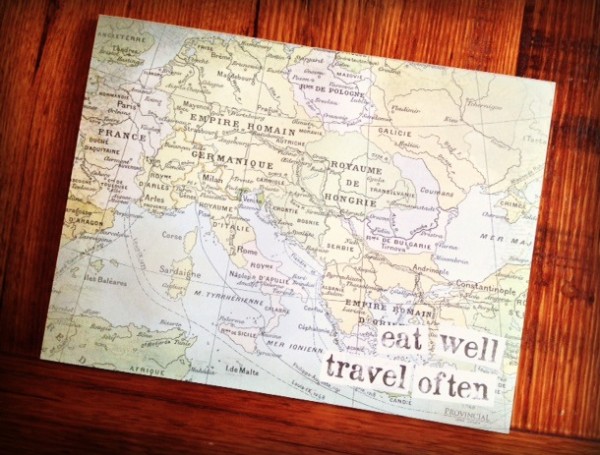 I was thrilled to find these lovely paper placements at Provincial Home Living, as I knew they would compliment my turquoise dinner set and blue and green serving ware. I also loved the sentiment and vintage styling.
Mr SnS thoughtfully (and thankfully) took the kids to do a circuit of the local parks so I could set the table in peace. I cranked up the tunes and enjoyed mixing and matching some old favourites and new purchases.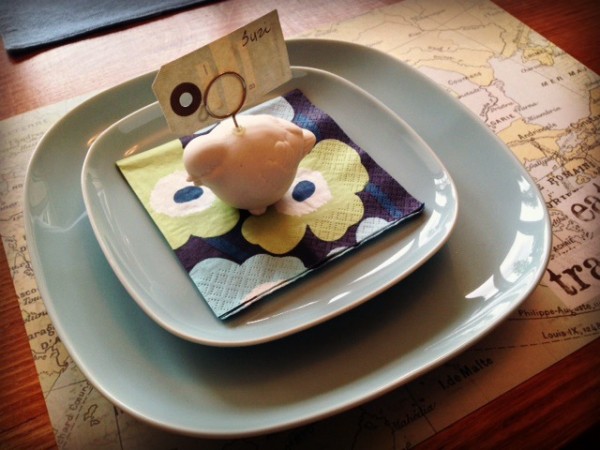 I used my new IKEA dinner and side plates and some Marimekko serviettes I picked up recently in Bright. I also used my much loved bird place name holders and some vintage luggage gift tags, both of which were birthday gifts from dear friends a few years back.
I dusted off some small amber vases I bought at last year's Melbourne International Garden and Flower Show, put in some natives I picked up at the florist and placed them on a Country Road cheese board.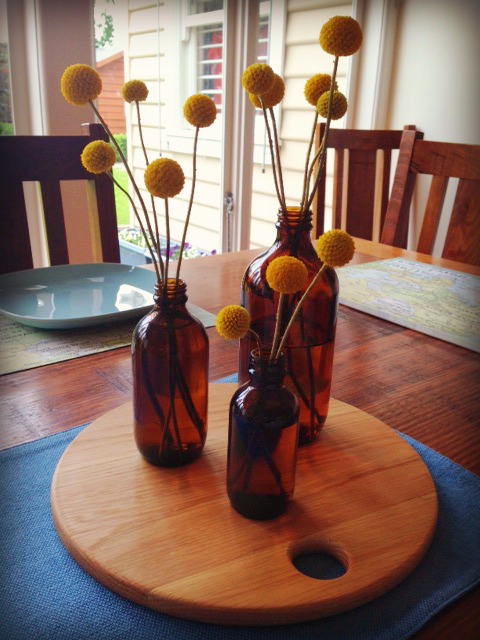 Out came my blue table runner (from Freedom, last summer) and a couple of cross trivets from Country Road. The final touch was a touch of luxe – a beautiful scented Coach candle which was a gift from my friend Rose who brought it home all the way from New York.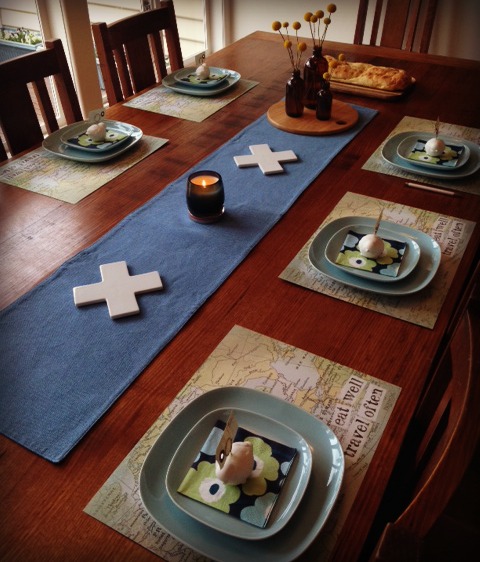 I was also happy to be able to have an opportunity to use the delicious butter and butter dish I picked up recently at the Myrtleford Butter Factory which I wrote about here.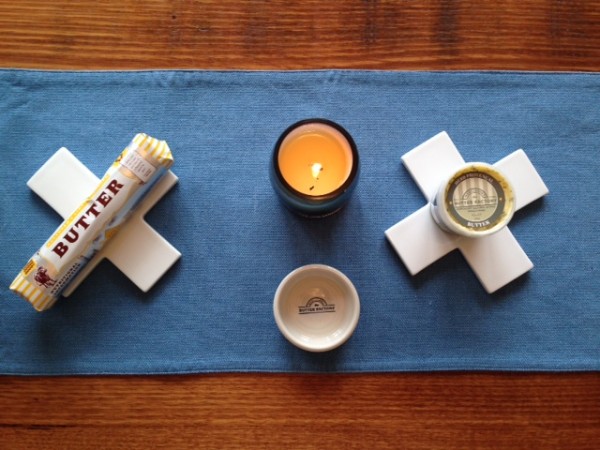 I got out all my favourite blue, green and white serving ware, already to go for some nibbles.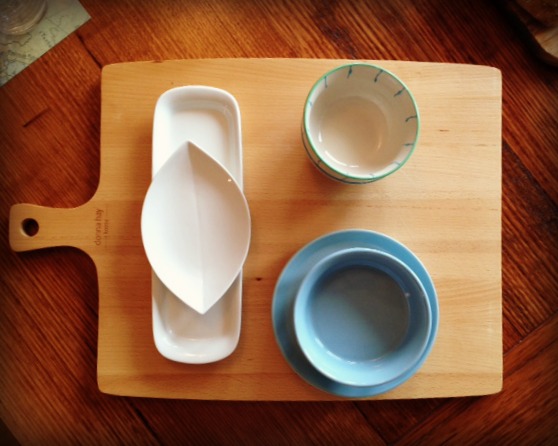 Once I had set the table, it was time to do a little food preparation. Along with the slow cooked lamb, I prepared some beetroots and dutch carrots to roast with thyme.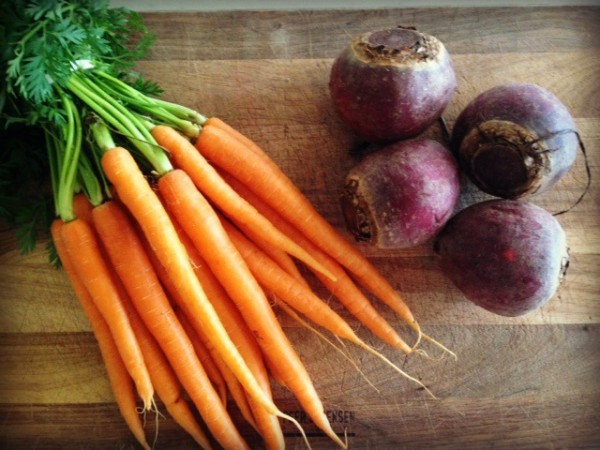 By the time the kids got home, had an early dinner and got into their pjs, we were good to go!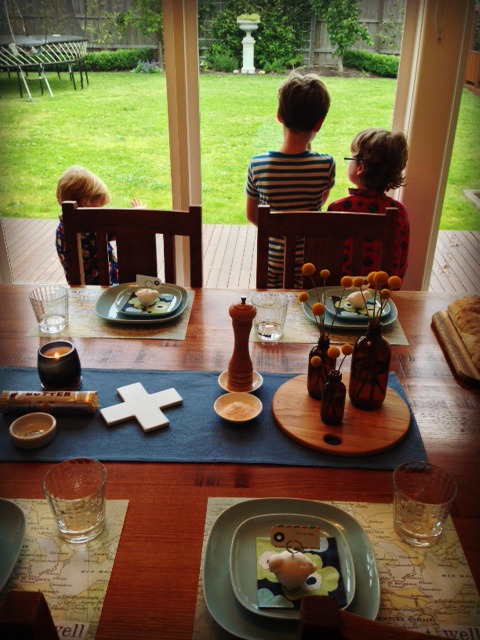 Just before our guests arrived, I put out some olive sourdough rolls on my lovely Mozi bird plate.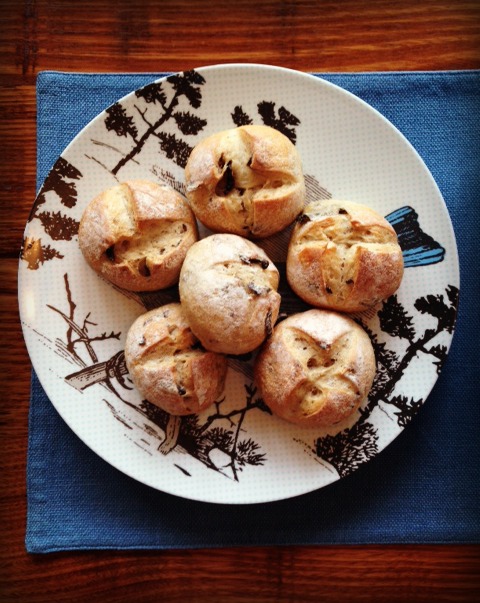 Then Mr 2 cottoned on to the fact that they were crackers on offer, and in went the little hands and of course crumbs all over the freshly swept floor! No matter, we re-stocked and re-set and with an extra snack, he was happy to head to bed.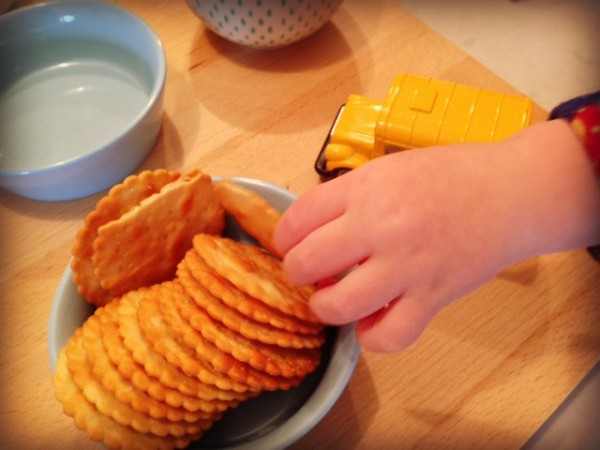 The Menu
Baked feta with turkish bread
Vegetables crudites with garlic, dill and yoghurt dip
Cracked green olives & my favourite beetroot chips
then
Donna Hay's slow cooked lamb with garlic and rosemary 
Suzi's roast chicken
Roasted beetroot & carrots with thyme
Suzi's Hellenic Republic's Cypriot grain salad
then
Liza's Luscious lemon cheesecake
Dessert platter of strawberries, salted honeycomb, halva and redskins (yes, old school 198os red redskins)
Tunes wise, we were loving Lorde, George Michael, Pink, Fleetwood Mac and always, always a good dose of the 80s.
Do you like entertaining? Setting a table? What is on your menu and soundtrack?