So Winter dressing is getting a bit ho hum right about now.
In Melbourne, with our Winter starting early this year, it's been cold for nearly 3 months already.
And there's a fair way to go – two months of "official" Winter plus the gradual defrosting that is Spring.
So while I might long for warmer weather and the clothes that accompany it, the reality is that Winter is here to stay.
And so is dressing for Winter.
In coming to terms with this, I've sat down and thought about the key pieces that are getting me through Winter 2015 – the pieces that work, the go to items that have been wardrobe winners consistently.
It was easier to work out that you might think too – all I had to do was scroll through my #everydaystyle pics on Instagram and see the same pieces repeated over and over.
So below, I'm sharing the six pieces that I've been wearing on high rotation this Winter. If you're still trying to find your Winter dressing mojo and looking for that final piece of the fashion puzzle, what's been working for me might also be helpful to you too. Some pieces are on sale too.
I'd love to hear your Winter wardrobe winners in the comments below.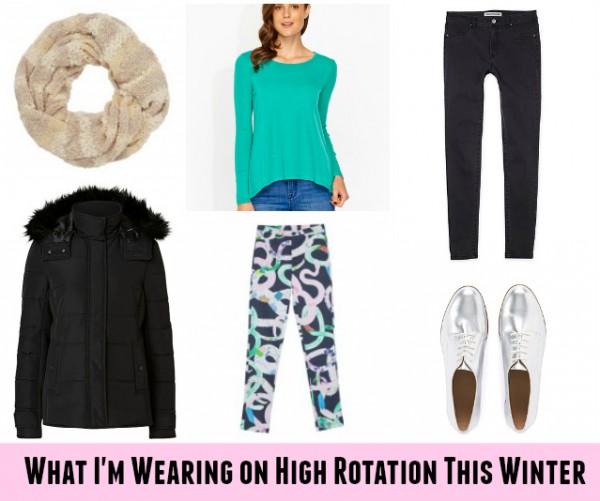 All but one (and I've found a substitute for that one) are still available too if you're looking for some key basics that may extend your Winter wardrobe and see you through to Spring.
1. The Jeans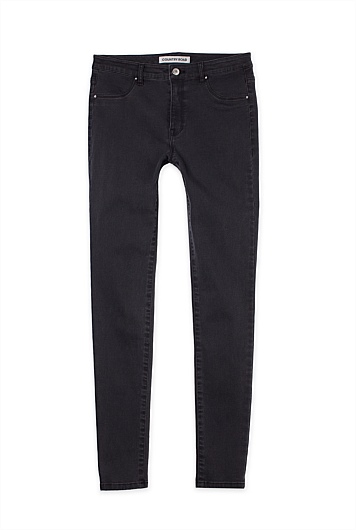 I've been living in these charcoal Mid Rise Jeggings from Country Road, $99.95. (If you've been reading this blog for a while you might recall I was a huge fan of the Indigo versions from last year). Again, I've sized down again to a size 10 (loving that elastane) and found these jeans to be comfortable, easy to wear and flattering.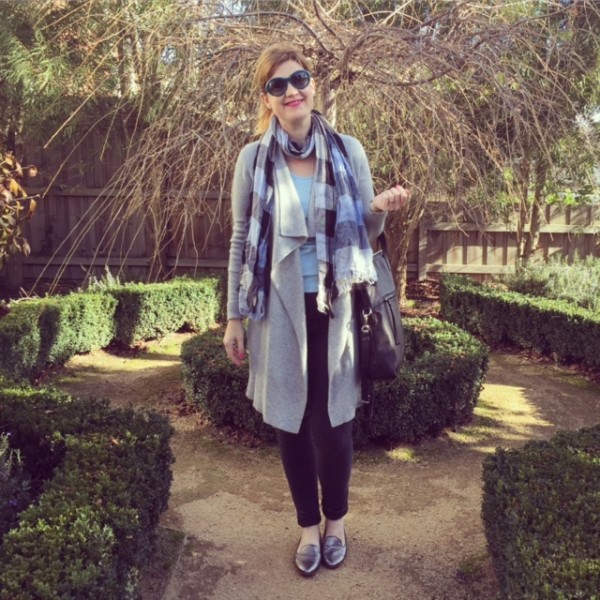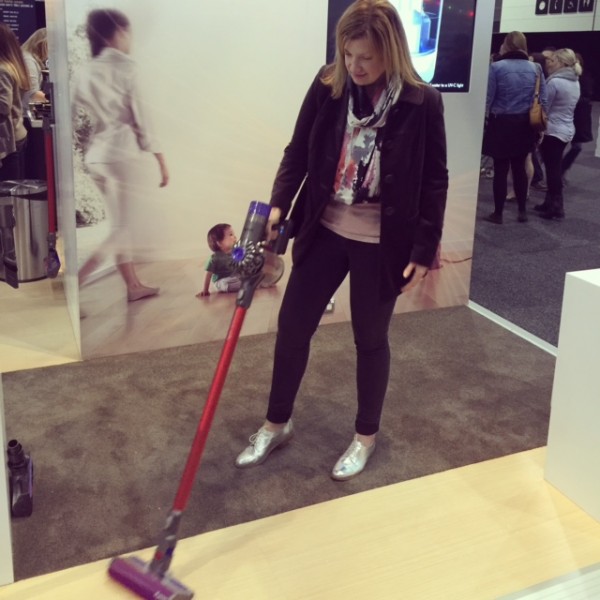 I wear mine with everything from ankle boots, trainers through to brogues. They are a wardrobe winner and I highly recommend them – my only advice would be to just try the size below your usual to make sure you get the best fit.
I've also loved these jeans in black which are sold out but may come back in Spring.
2. The Snood
I wear a snood most days and I love the pop of colour, added texture and warmth they provide to an every day outfit.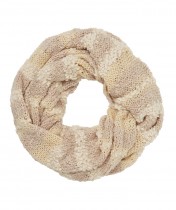 A recent purchase has been this gorgeous Twist and Shout snood from Sportsgirl, $39.95 above. It's neutral enough to go with most things and also adds some lovely textural interest, as you can see in the outfit pic below.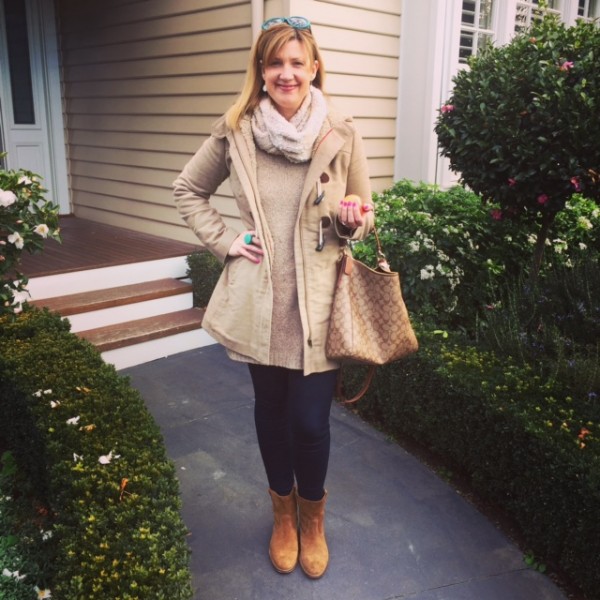 Below I'm wearing my very first snood – a thick cotton Seed Heritage number I bought years ago which washes well and goes the distance, year after year.
Snoods are particularly practical when you want to wear something with a V Neck that you'd otherwise freeze in, such as this Boom Shankar dress below.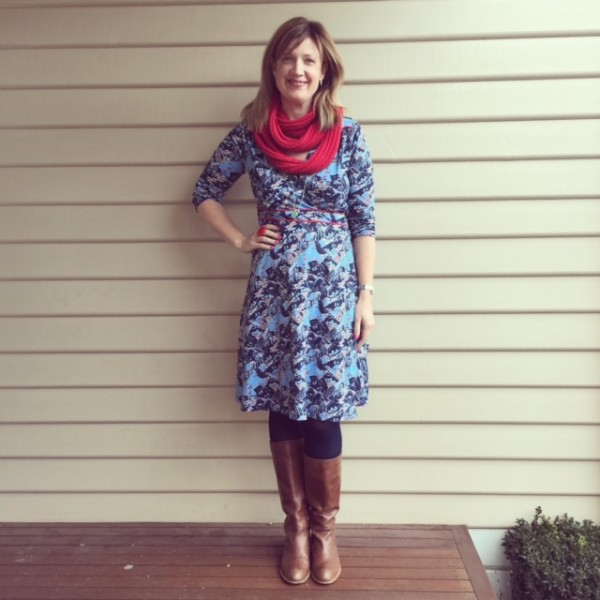 3. The Swing Knit
This year I've bought some lightweight wool swing knits from DeCjuba and Portmans. They've worn well over jeans for everyday wear as well as printed pants for dressier occasions.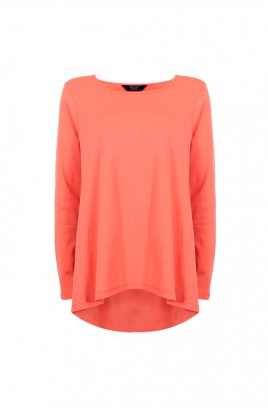 I picked up this Leah Babywool tunic from DeCjuba, above, on sale a while ago (it is now reduced to $40) and I've gotten loads of wear out it. The bright pop of colour has been lovely against charcoal, black and dark denim jeans and it's a reasonable length if you prefer (like I do) some upper thigh coverage.
This style also comes in black and grey but is full price ($99.95).
I've also picked up a couple of the Sheer Wool Spliced Layer Tops from Portmans, below, which are now on sale for $49.95. With the spliced fabric back, they are a little bit dressy and again, a versatile piece for evenings and dressier occasions. I wear this knit below with my Gorman mad snake pants. This style would also be ideal for work over black or printed trousers.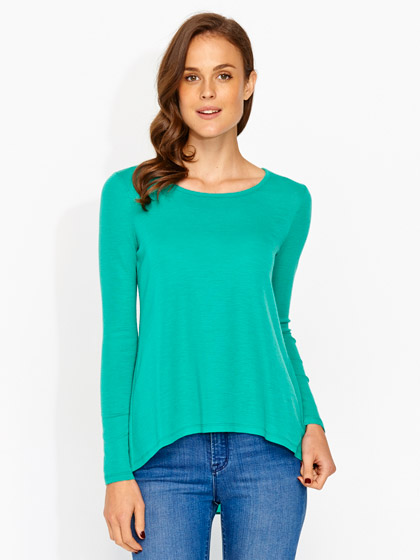 I find that lightweight merino wool is ideal for layering too – you get the warmth without the bulk, and they sit nicely under coats and jackets now but can also be worn on their own in milder weather.
The slightly flared shape is flattering too, skimming on top and then falling slightly away to the top of the thighs, which is always a good thing after eating out or one too many comfort meals.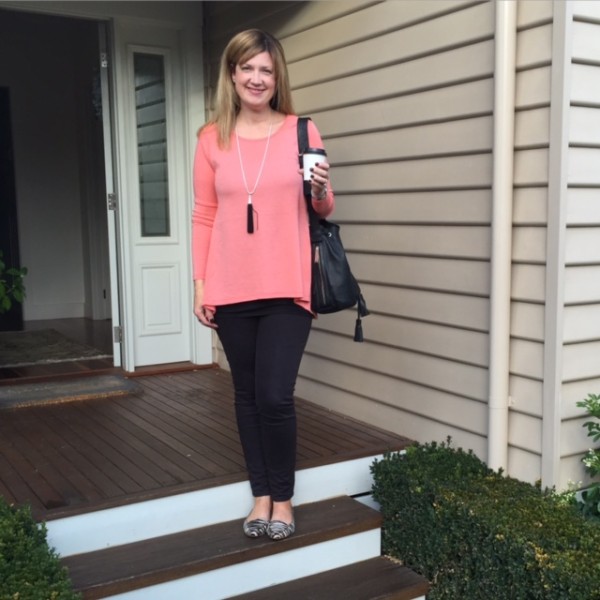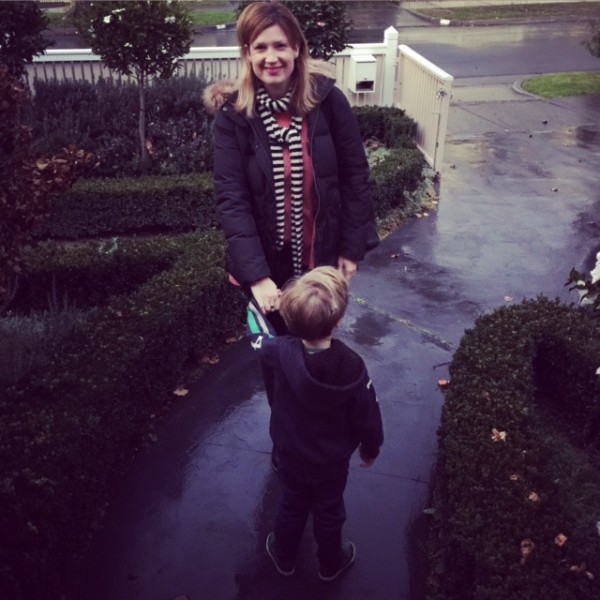 4. The Padded Parker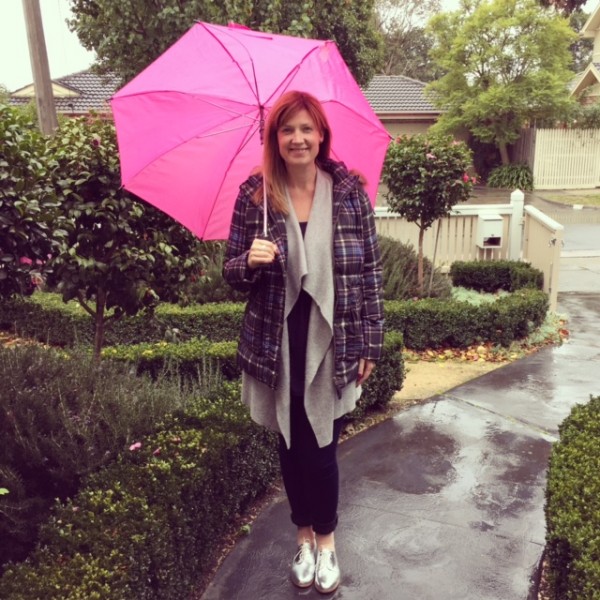 I picked up this check padded parka in the Boden clearance section (sale stock from their last UK Winter) for under $100 before we left for the US and have had heaps of wear from it this Winter. I loved it so much I bought a second plain black one.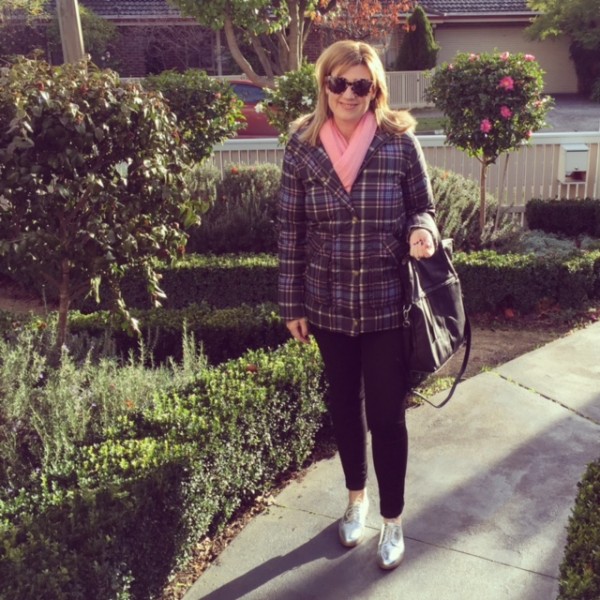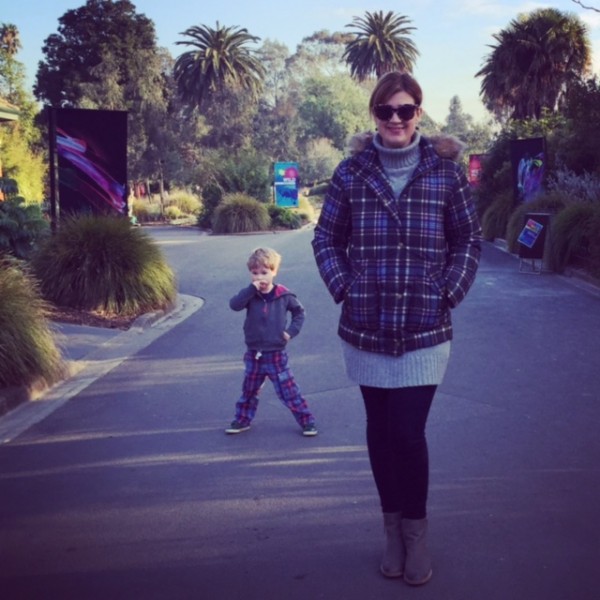 It's currently not available (but may pop up again once their end of season sale finishes) but this Witchery mid length puffer, $169.95, below, is quite similar.
I prefer a mid length style which keeps me warmer, has a hood for wind and light rain protection and the added bonus of covering my bottom!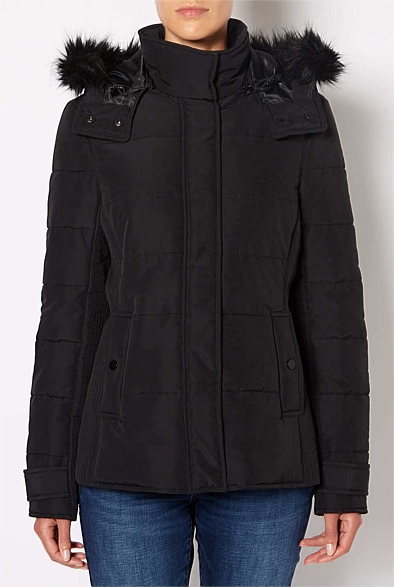 5. The Printed Pants
I bought these fab Mad Snake Pants from Gorman as soon as they came out and I've had loads of wear from them this Winter – mainly for dinners or lunches with the girls and family occasions.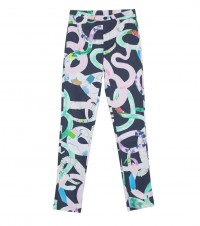 They're now on sale for $149 and I would highly recommend them. They are a nice high waisted cut with a straight leg and work equally well with flats or heels.
I've generally worn mine with my silver derbys and a swing knit from Portmans (as detailed above) or, for a slightly dressier occasion, with suede wedges and a silk jersey top.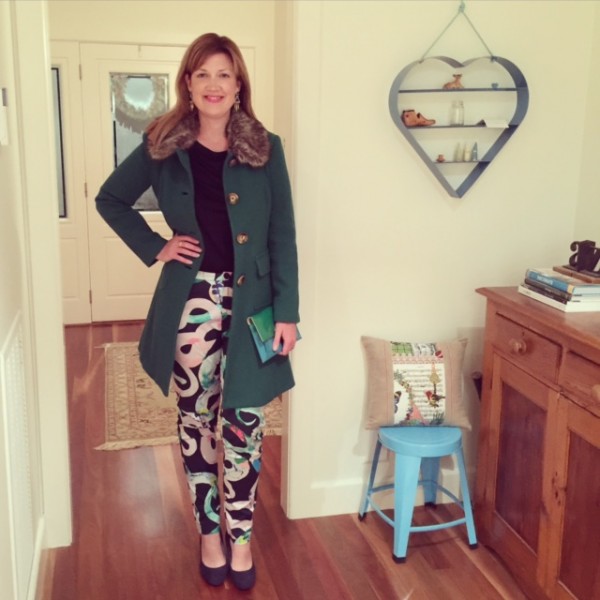 Size wise they are true to size – I'm wearing a size 12.
6. The Silver Brogues
As you can see from the photos above, I've had loads of wear from my Lavinia Silver Derbys from Country Road. I had a helluva time tracking down a pair in my size a few months ago but the good news is that they've recently been re-stocked and are now available in sizes 35 – 42 online.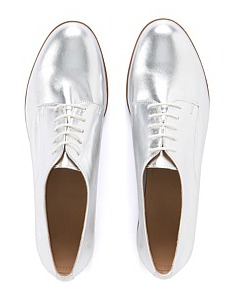 I find them to be very comfortable, easy to wear and true to size. I should say, however, though that on very cold and wet days, I'm generally wearing boots or runners instead of my derbys as I usually wear mine without socks which can get a little bit fresh here in Melbs.
Honourable Mentions
In the shoes department, as you can see above, I've also had loads of wear from my grey Sabina ankle boots (now sold out) from Country Road.
The New Balance runners I picked up in New York have also been a wardrobe winner for me this Winter, along with boots and ballet flats from Winters past.
For dressier occasions, I've also had loads of wear from my Woolerina merino wool dress, which you can read about out in this post.
What items have you had on high rotation this Winter? Would they include any of the above?