I love the colour yellow. There is something so fresh and happy about it. It conjours up summer days and sunshine for me.
Clothing wise, I like a pop of yellow by way of earrings or a pair of patent sandals or even a pair of thongs. In my home, I am prepared to inject more than a pop of yellow and here are a few of my favourites. (Please note that I have included the RRP but you will have to check with each vendor about postage).
1. Cushion

I have a bit of a cushion obsession. It is a relatively inexpensive way to update a sofa and to herald in a new season. However, with little ones at home, I am looking for a fun, colourful cushion that is reasonably priced and machine washable. That way I can enjoy my new cushion without getting stressed out if the kids actually sit near it! I love this bright  yellow chevron cushion from Freedom and I think it is good value at $24.95.
2. Colander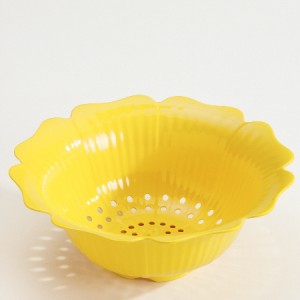 Food preparation is necessary but need not be boring with this fun flower colander from Mozi. Over the summer, I wash berries and cherry tomatoes nearly every day. I love that this colander is melamine too. It ticks both boxes for me – it is gorgeous and functional. Couldn't we all do with a burst of sunshine in the kitchen?  They come in three sizes and colours (the medium size is blue and the small is pink). The large colander is yellow and is $19.95.
3.  Wire Basket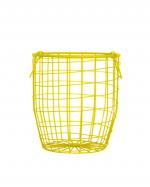 I love the industrial look of this yellow wire basket from Hello Polly. They come in two sizes and various colours (yellow, tangerine and midnight blue). This could be used to store anything from balls of wool, potatoes or big toys. The small size is $22 and the medium is $28.
4. Stool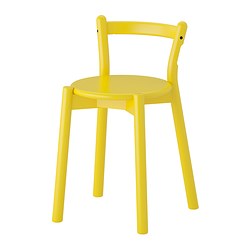 If you need a couple of stools for extras around the dinner table or for outside entertaining over summer, check out this bright yellow stool from IKEA. They could also be handy in the bathroom or the bedroom. They stack too so can be stored away in the garage. They are $49.99 each.
5. Canvas/Wall Art

How lovely is this canvas print from Almond Tree Frames? I think this would be a lovely print for a child's bedroom or in the family meals area. It puts a smile on my face. It is $64.95.
6. Salad Bowl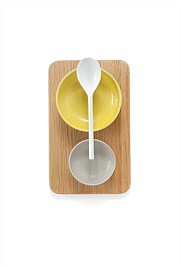 Country Road always have a great range of serving ware. This season, one of their key colours is yellow. This small salad bowl, at $24.95, is fun and functional. There are co-ordinating plates, cereal bowls and cups and saucers in this range. They look great paired with a light grey and blond wood (as above) or with white.
7. Placemat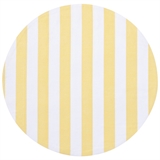 This bright and fun placemat would look great on an outdoor table for summer with white crockery. So fresh and zesty! They also come in a red stripe and are $7.95  each at Freedom.
8. Napkin Holder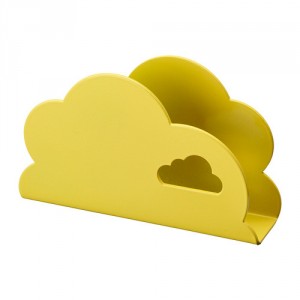 I love this napkin holder from IKEA – another fun and inexpensive way to add a pop of colour to your table over summer. I have also used mine for children's birthday parties and at $1.99, you can't argue with that!
9. Bucket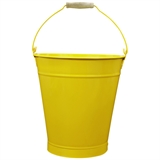 This yellow bucket is part of the new outdoor entertaining range from Freedom. I bought one recently because I had other uses for it in mind – storing Lego, figurines, blocks through to its intended purpose – an ice bucket. I find buckets are endlessly versatile, and again, an easy and economical way to add a pop of colour without breaking the bank. They are $14.95 from Freedom.
10. Apron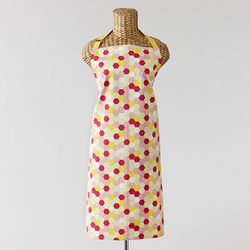 If your old apron is old and grimy and you could do with an update, this apron is on sale at $14.95 from Mozi while stocks last. I love pink and yellow together in this honeycomb design. It is so fresh and fun. This might also make a nice gift for a Kris Kringle or a teacher's Christmas gift.
What do you think of the selection above? Are you a fan of yellow? What is your summer "colour"?