I love going away.
I love it a lot. Enough to keep planning weekends away, family holidays …. well, anything really!
But packing?
Not a fan.
I find the mental whittling down of my wardrobe taking into account the complex matrix of weather, possible social occasions and what I might feel like wearing, is rather taxing.
A dear friend hates packing so much she has often said she'd rather unpack ten suitcases than pack one. Is that you?
If so, this post is for you. I've got a few tips that will hopefully make your next pack less stressful and get the holiday vibes happening sooner rather than later. (By the way, this post is for women packing for themselves. If you are also packing for the kids, head over to my post on packing for kids here).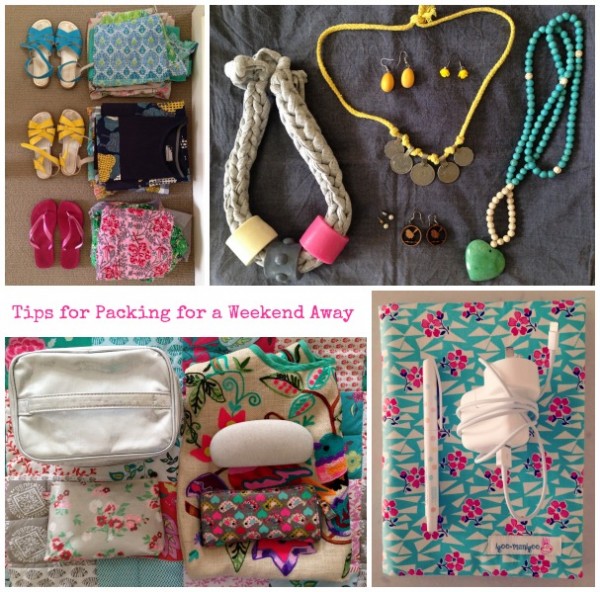 Packing "well" will also hopefully prevent major inconvenience upon your arrival at your destination. I did a rather sloppy pack (due to fatigue and brain overload) for our family beach holiday in January, forgetting the kids' toothbrushes and my pjs. Not massive issues of course but also not ideal.
I also failed to clarify with the owners of the holiday house we were renting that BYO linen extended to cover towels, hand towels, bath mats and face washers (although I knew I had to bring sheets). This led to a rather urgent trip to Kmart at Rosebud Plaza which was not the start to the holiday I had envisaged!
1. Packing Clothes
I find that the shorter the time I am away, the harder it is to pack. Do you? In fact, packing for a weekend can be the most challenging of all. For me, this is because I am striving to be economical in terms of what I take but I also want plenty of options, depending on mood, activity, occasion and the weather.
When I pack for a weekend away, my overall goal is to minimise the number of shoes I am taking (as they are bulky and take up valuable space) but also to ensure I have enough shoes to cater for all occasions. I have found the easiest way to do this is to set my shoes out on the floor. Then, I try to work back at least two outfits per pair of shoes. The idea is to make sure each pair of shoes justifies its inclusion.
I find six to eight outfit options based on three shoes pretty much covers all a weekend can throw at you (excluding exercise gear). If I know there is little chance of a dressy occasion (when we are away with the kids and dinner out is likely to be fish and chips on the beach), I can get this down to four outfit options over two days.
To give an example, below are the outfits I packed for a girls' weekend away in February to Bonnie Doon (and yes, I sang the song the whole way there). It was a casual weekend with the possibility of swimming. A low key dinner at the local pub was the dressiest occasion. The forecast was for mild weather (mid 20s) with a chance of showers: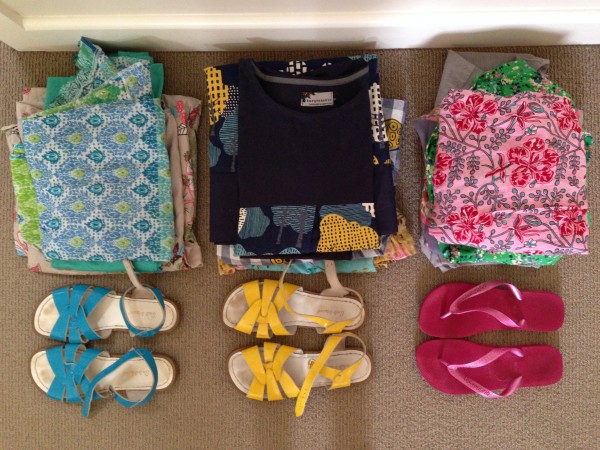 Then, once the clothes and shoes are sorted, lay out all your co-ordinating jewellery, thinking about what would work with multiple outfits.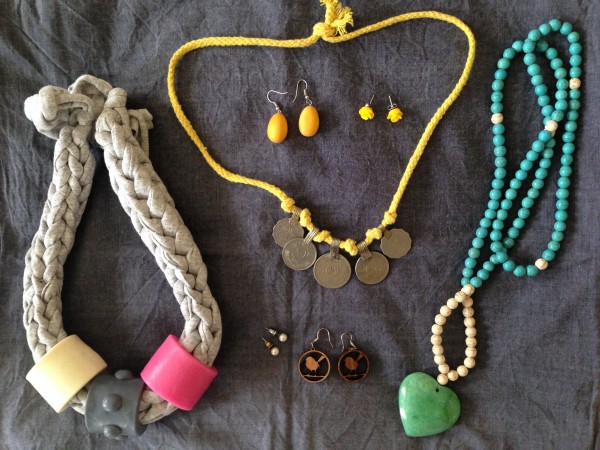 When I go away, I usually pack some gear so I can go for a walk or hit the gym. If you do, don't forget to also pack your sports bra, socks and earphones.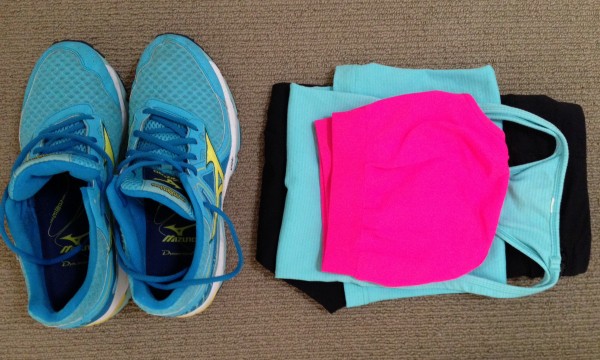 Packing for a weekend away in trans-seasonal weather is trickier again.
When packing for trans-seasonal weather, I always include:
– a variety of shoes from trainers, ballet flats through to boots;
– a couple of scarves to add colour, change a look and provide additional warmth;
– a jacket (an anorak or a denim jacket are versatile options);
– layers i.e. tops and knits that can added and removed as the day goes on;
– It might also be worth throwing in a rain proof jacket and umbrella.
Below is what I packed for a trans-seasonal five day family holiday last Spring. The forecast ranged from mid 20s through to cold, wet days and everything in between. The addition of a couple of scarves, a denim jacket, boots and a pair of trainers gave me more options as the weather changed. I also planned that the same outfit could work with more than one pair of shoes (i.e. Converse if it was raining/cool and Salt Water Sandals if it was sunny/mild).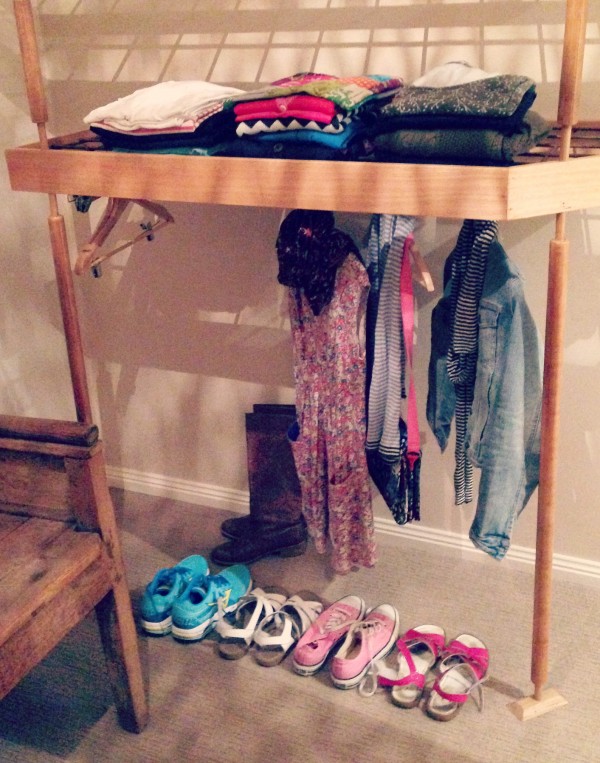 Besides my pink shoes (you can see the knits, casual tops and bag that co-ordinate back with them), the rest of my shoes are neutral and can go with any of the clothes I packed for more outfitting options.
2. Packing toiletries
This is something that I now leave to the last minute. On the night before I leave, after I have completed my evening beauty routine, I place each product into my cosmetics bag. Similarly, on the morning I leave, as I go through my morning beauty routine, I put each item into my cosmetics bag as I use them.
I also try to double check that I have packed my shampoo & conditioner, comb/brush, tooth brush and eye make up remover.
3. Packing Linen
Provided I am not flying, I generally pack my pillow for a slice of comfort away from home.
If you are required to BYO linen, clarify what this means. It may mean you need sheets, towels (including face washer, hand towel and bath mat). Don't forget to pack your beach towel if you are planning a swim.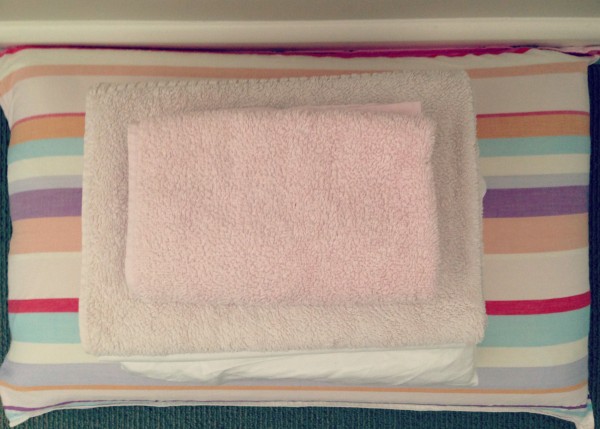 4. Other Essentials
Other essentials to pack include:
– a book/new mag;
– Kindle (you can easily download a new book if you finish your current one);
– a notebook and pen for ideas;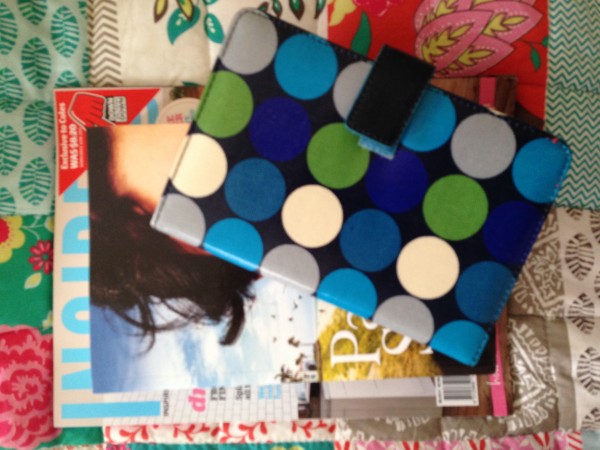 – sunnies;
– an extra bag which can be folded away for more outfitting options or for carrying purchases home;
– make up bag (I always carry this in my handbag for easy access);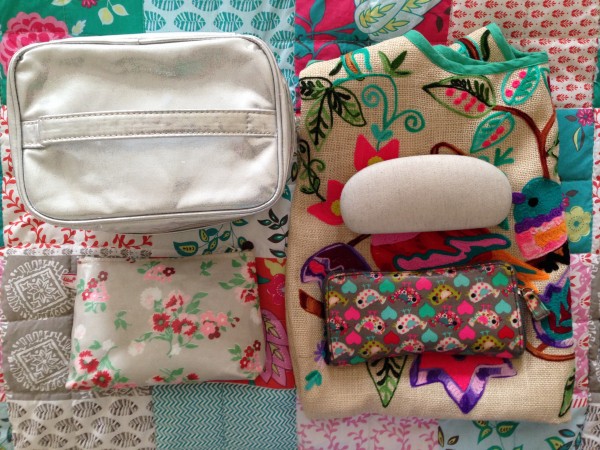 5. Packing the boring but essentials
– Don't forget all your chargers (phone/kindle/iPad/camera);
– Sunscreen, aeroguard and any medication;
– Print out any directions or emails relevant to your stay/travels and have them handy in your handbag;
– Fill a water bottle for the journey and have some good tunes ready to go.
I also usually pack some fruit and nuts for the journey and if I am driving to my destination, a selection of treats to get the party started!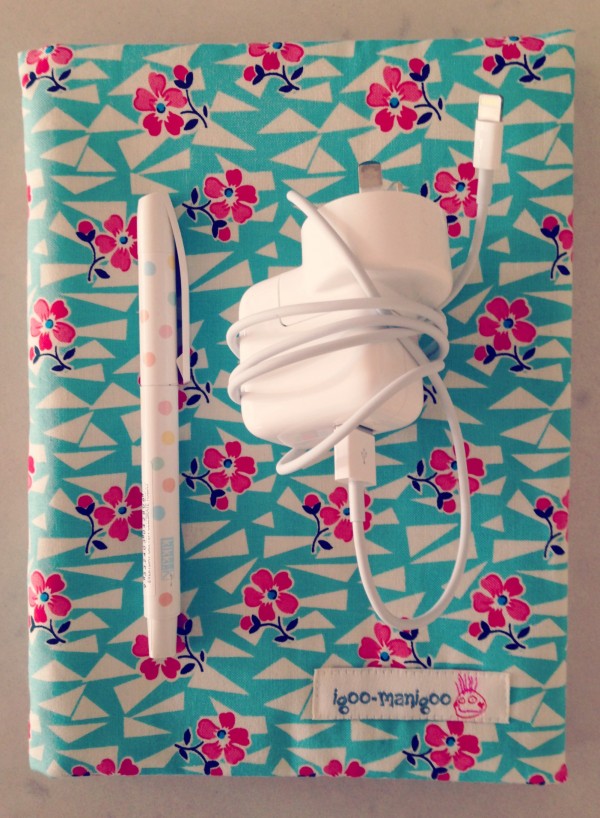 Before you head off, it's worth doing a quick double check to make sure you have the things you can't/don't want to have to share!
– tooth brush;
– pjs or something to sleep in;
– iPhone & charger;
– wallet.
You are set! Have a wonderful holiday and don't forget the champs!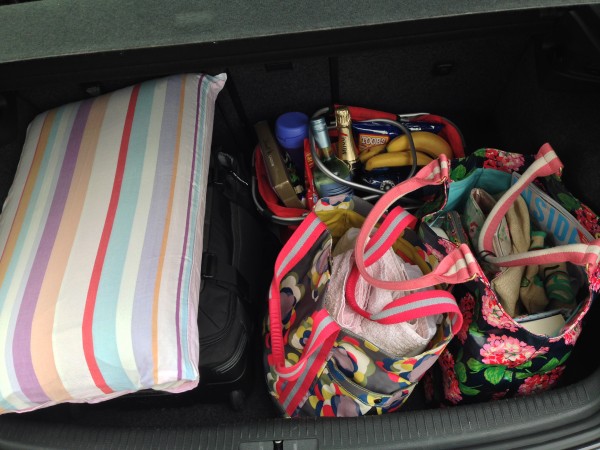 What do you always pack or always forget to pack?