There's nothing like a holiday is there?
A chance to relax, reconnect and recuperate.
Ah, it's the best.
But if you needed a holiday when you booked it, you'll certainly need one after you've sorted everything before you go.
And I'm not just talking about packing (I've listed all my packing posts below if you're interested).
I'm talking about all those things that are part of our daily lives that we need to remember to deal with before we head away.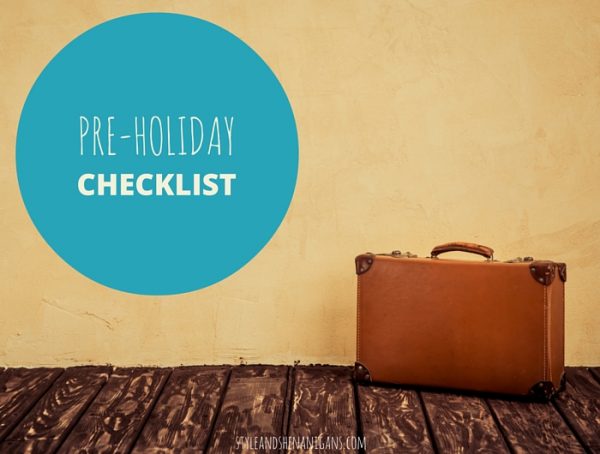 Whether you're heading away for a week an hour or so away or embarking on an overseas trip, there are still a mind boggling number of things that have to be sorted before you leave.
As I've prepared for our upcoming trip to Thailand, I've written many, many lists and I thought it'd be helpful to record it here so I can refer to it next time. It might even help you!
House
Organise someone to care for your pet/s;
Ask a neighbour/friend/family member to put the bin out and bring it in and, in summer, water your garden in the event of a hot spell;
Cancel regular milk/food delivery such as Aussie Farmers;
Organise someone to collect mail or organise mail re-direction – there's usually a reasonable lead time for this;
Cancel cleaner/ironing person etc;
Give away fresh food that won't last until you get home;
RSVP to anything that's on while you're away before you leave or just after you return;
Pay any bills that will be due while you're away;
Tell your neighbours you're heading away so they can keep an eye on your place. We also provide an emergency number they can call (our parents) if something happens to our place while we're away (our house alarm going off, storm damage, burglary etc);
Alternatively, organise someone to house sit.
I also try to leave the house as I'd like to find it – so for me that usually means putting fresh towels out (or washing the old ones the morning of departure and putting them back on the towel rails to dry); making sure the laundry is as up to date as possible; a quick vacuum of the living area; emptying the dishwasher and the drying rack; and wiping down benches and sinks.
For the Kids
Notify school and kinder teachers of days absent. I usually email them so it's in writing for them to refer back to;
Notify child care/occasional care of days absent;
Notify all the extra curricular teachers/coaches (music, sport, art, drama etc) of upcoming absence at the beginning of term to either reduce the term fee or receive credit for the following term;
Notify friends who you share driving duties with of upcoming absences so their kids aren't stranded while you're away!
Put together a Basic First Aid Kit
This depends on your family but we always include:
Any prescription medication;
Ventolin, puffer and spacer – check the use by date;
Bandaids and antiseptic cream;
Stoppers and starters (laxatives and Immodium);
You might also want to include antihistamines and travel sickness meds. I usually pack a pro biotic for holidays to Asia too.
If you're going somewhere warm or tropical, don't forget your sunscreen, tropical strength insect repellant and aloe vera gel for sunburn.
If you've had a faux tan in preparation for your trip, pack your moisturiser to extend the life of your tan.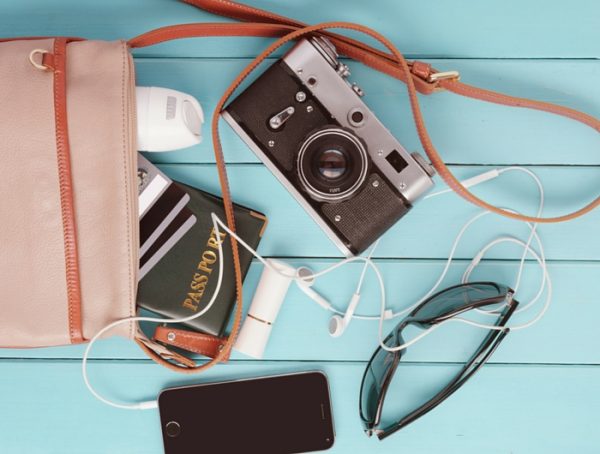 Other Bits and Bobs for Overseas Travel
Double check your passport for it's expiry date, photocopy it and put the copy somewhere safe. Some countries require a minimum number of months before expiry on your passport;
Double check any entry visa requirements and get some local currency – you can do this at the airport but you sometimes pay a premium;
Go through your wallet and take out any store or reward cards, health fund/Medicare, credit or ATM cards you won't need while you're away so in the unfortunate event you lose your wallet while you're away, you don't have to replace everything;
Organise or check your travel insurance so you know exactly what you're covered for and who to ring if you need assistance while you're away;
Think about whether you'll be using your phone while you're away and if your accommodation includes free WiFi. Ring your phone provider to see what they can offer you for data, phone calls and texting while you're away to avoid an enormous bill when you get home;
If you're planning to drive to the airport, compare the parking costs – long term parking vs off site parking vs taxi/uber. What's better value often depends on the length of the trip;
Plan your meals for the week before you leave to use up all the fresh food – stir fries, soups and stews are great for using up veggies and custard, pancakes and milkshakes will use up any milk.
To Ease Re-entry
If someone has a key to your place, ask them to come by a few hours before you get home and put on the heater/air con. Even better if they're able to pop a litre of milk in the fridge, some fresh bread and fruit in your fruit bowl (my lovely in laws often do this for us and it's HEAVEN);
Make sure you have an easy dinner ready to go for your first night home as you'll probably be sick of eating out. I've made a pasta sauce that I'll defrost and serve with pasta on our first night. Other times I've used a bottle of pasta sauce. The cheese will keep and the pasta is in the pantry. Eggs on toast (keep a loaf of bread in the freezer), toasted cheese sangas, baked beans on toast or defrosted soup/casseroles are other easy options. Other times, a friend has kindly dropped in a meal which has been very well received!
Don't commit to anything (if you can avoid it) for a couple of days after you get home. Some things are unavoidable but if you do the minimum necessary that will help your re-entry. We're lucky that none of us are usually affected by jetlag but I still find it takes a good week or so to recover from an overseas holiday – two weeks if you count catching up on all the washing, shopping and admin.
If you know you have something on as soon as you get back, try and get as much sorted before you go, within reason. We have a birthday party the day after we get home so I've already bought the card and gift so it's ready to go;
If you're looking for some packing tips, I haven't cover packing in detail here as I've written about it extensively in these posts:
What could you add to the above? What do you find helpful before you head away?