Shopping for clothes online is for some people a necessity.
This may be because of distance, if you live out of the city, like the fabulous Miss Chardy who lives on a remote cattle station in the Northern Territory.
Or it may be because of your current stage of life or circumstances, such as caring for young children or elderly parents.
It may be easier perhaps, because you or your partner work shift work.
Then there are those who like to browse in store, ponder at leisure and buy later in the comfort of their own home.
Or perhaps, like me, you enjoy the added excitement in life that only regular postal deliveries can bring.
Whatever your reason, most of us at some time or another shop for clothes online.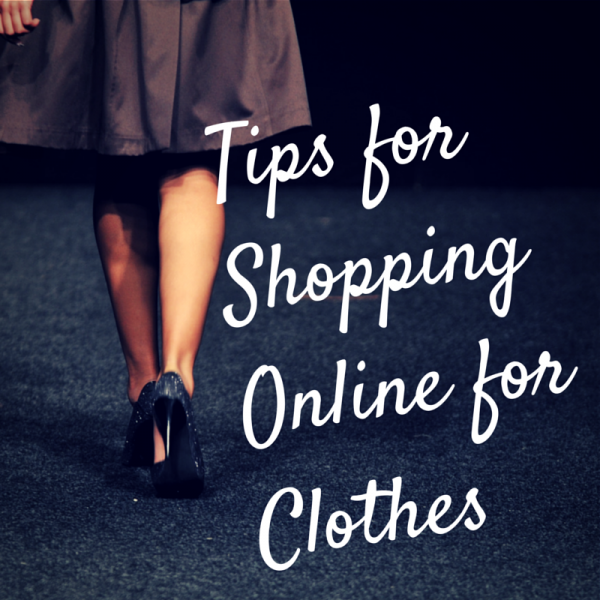 I've long shopped for my clothing online, both domestically and overseas, and overall, I reckon I've become pretty good at it. Too good at it perhaps according to Mr SnS – our local postman is practically one of the family!
In today's post, I'm putting all my acquisitive experience to good use and sharing my tips for how to shop online successfully. I'd love to hear your tips and traps in the comments below.
1. Check the delivery cost/policy before you add to cart
Before you begin to browse, read the local or international delivery information and then decide whether to proceed/become emotionally involved with your purchases.
Several Australian retailers periodically offer free delivery but this may involve a minimum spend or only be available to cardholders, so be sure to read the fine print.
Within Australia, Witchery presently offer free shipping to cardholders for orders over $200. At Country Road, cardholders with VIP Loyalty Status receive free shipping on all online orders.
Review are now offering a click and collect service if that's more convenient too.
When shopping on international sites it's particularly important to read the fine print. There is nothing more frustrating than spending hours carefully filling your shopping cart only to find 1. the store doesn't ship to Australia or 2. the cost of shipping is so high that your bargains suddenly cost a bomb.
Some international retailers offer a fixed price delivery free. For example, Anthropologie in the US have a flat rate $25 for standard delivery or $35 for express delivery. This is great as it means you aren't charged by weight but it also tends to mean I buy more than one thing as this reduces the delivery cost per item (it's a complex justification process). A better way to go perhaps would be to put in an order with a friend and share the delivery cost. It's also worth noting that Anthro occasionally offer free shipping to Australia, so make sure you follow them on Facebook to be notified.
2. Read the return policy carefully
Along with the delivery information, carefully check the returns policy. This is so important, as some smaller retailers may only provide credit or exchange, not a refund. If you shop from the store regularly, that might not be a problem but it's good to know upfront.
Boom Shankar, for example, will only provide a refund if the product is faulty. Otherwise, you can only exchange or receive a credit voucher, even when you are paying full price. For this reason, I tend to purchase my Boom Shankar from Birdsnest, where the "No Hassles – 365 Returns Policy" is much more generous.
Returns policies for sale items also vary widely across stores and it always pays to check.
Other information to look for include:
– Are there free returns? Some shops offer free return postage from time to time.
– For Australian stores, can you return in store to save postage costs? Lots of the bigger stores will do this. At Country Road, you can take your online order purchase to any store within 14 days.
– Is there a time limit for returns? Some stores offer 365 day returns (such as Birdsnest) while others, like Witchery specify a fourteen day period.
– How long does it take for returns to be processed?
– For overseas stores, is there a local return point to save postage costs. For example, Next clothing offer free delivery for orders over $30 and returns within Australia.
Gorman has a rather fabulous returns policy for their online store, offering a full refund or an 110% online credit on returns from their online store for full priced items within 3 months. Now that's an incentive to shop online if there ever was one!
3. Measure Up
If you're placing an order from a store you don't shop from regularly, it's worth measuring yourself and checking the sizing charts before you place your first order. This is particularly important for overseas orders, where returns are obviously more expensive and sizing can be different (i.e. a US 8 is an Australian 12).
If in doubt or in between sizes, I'll always size up. You can always take something in but you can't always let something out.
For shoes, my usual rule of thumb is stick to my usual size for flats and go down half a size for heels, as I find my foot falls forward in the shoe and a smaller size is more comfortable.
Several stores, such as Alannah Hill, also offer a "chat to a stylist now" option when browsing online. You can email or ring and ask for sizing information or styling suggestions while you shop online.
4. Read the Reviews
A lot of international brands like Anthropologie, Modcloth and Boden have customer reviews of each of their products.
These are absolutely gold and well worth reading. I look for information about sizing (is it true to size), the fit and quality. This can help you particularly if you are in between sizes or different sizes in different styles. For example, I'm generally a size 12 in Boden for tops, coats and a-line dresses and skirts but I'm usually a 14 in pants and anything with a straighter cut such as shift dresses and tunics.
I also look for reviewers of a similar height/weight/body shape to see how the said item looks/sits on them. At Anthropologie and Modcloth, customers even include photos of themselves wearing the item. This is great intel.
5. Be Prepared For a Few Misses Amongst the Hits
I know that when I buy online, particularly from overseas, there is bound to be the odd miss. Having already read the returns policy before I've purchased, I've already factored in this possibility.
Some people, however, find this hard to accept and it puts them off buying online full stop. That's fair enough. Different strokes for different folks.
I agree that returns are a pain but I factor in that this will happen from time to time and I try not to get too worked up about it. I figure that overall, if I'm buying less expensive items overseas or sale items, for example, I'm still ahead financially, even with the odd return.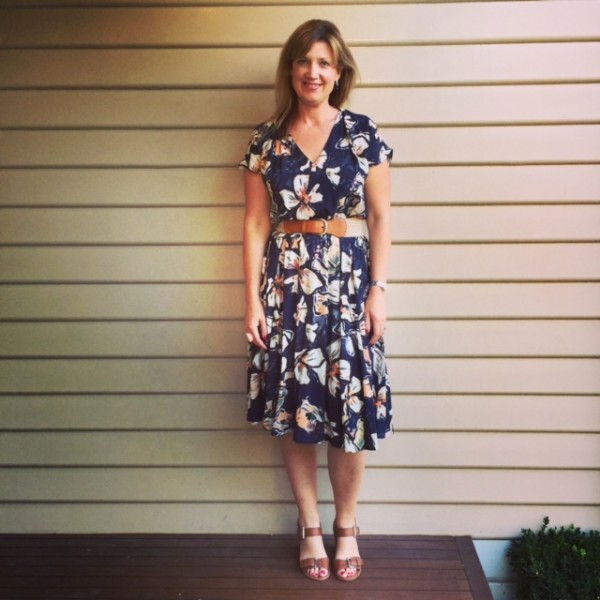 Personally, I've bought about 5 pairs of shoes from Anthropologie over the last five years and only one pair didn't fit. Given most were on sale and I've scored some bargains, including the $40 heels above, I figure that's a pretty good strike rate.
With Boden, for example, because it is astronomically expensive to return items to the UK and their return policy for items purchased from the UK site used to be 365 days (it is now 3 months), I used to wait months before sending returns back, waiting until I had several items. I sometimes also shared the postage with a local friend. Now they have opened their Australian site, the cost has been reduced significantly. Yay for that!
Do you shop online for clothes often? Where do you shop? Can you share your tips, traps and favourite places to shop?