The changing of the seasons is not only a super exciting time in fashion – it's when all the new ranges of home wares, furniture and bedlinen are also launched.
And lately, my Insta feed and inbox has been choccas full of the gorgeous stuff – enough in fact, to furnish several homes several times over.
Hashtag MyHomeMakeoverStartsNow.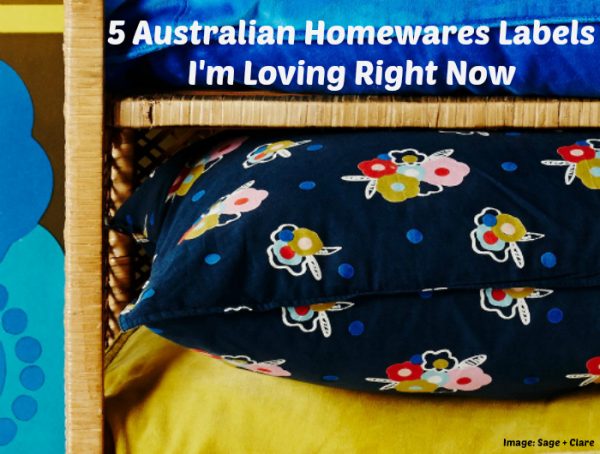 As I mentioned in my recent post 10 Independent Fashion Labels to Check Out, I like to mix up my mainstream buys with some handmade or unique pieces from smaller, boutique brands. That applies not only to my wardrobe but also to my home.
So in today's post, you'll find some of my favourite smaller home wares labels right now. I'd love to hear yours in the comments below!
1. Sage + Clare – The husband and wife duo who started Sage and Clare aim "to design and offer you global treasures that are handmade, bohemian, soulful and eclectic".
That they do, with seriously beautiful home wares, bedding, jewellery, furniture, art and sculpture.
There's plenty of colour, layers of texture and glorious prints going on here, as you can see below.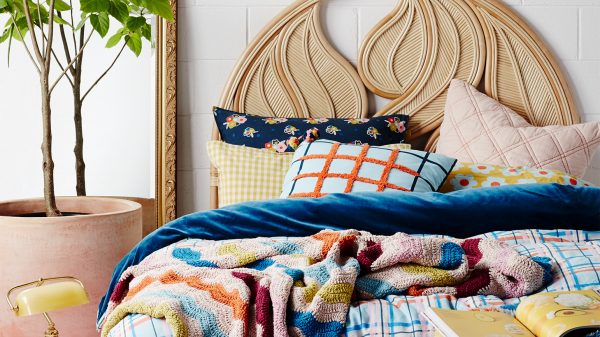 Their new Autumn collection is Marais, which is full of colour, vintage inspired floral prints as well as check and geometric designs as you can see above. There's a great mix of texture too with linen, velvet and crochet, all of which somehow work together beautifully.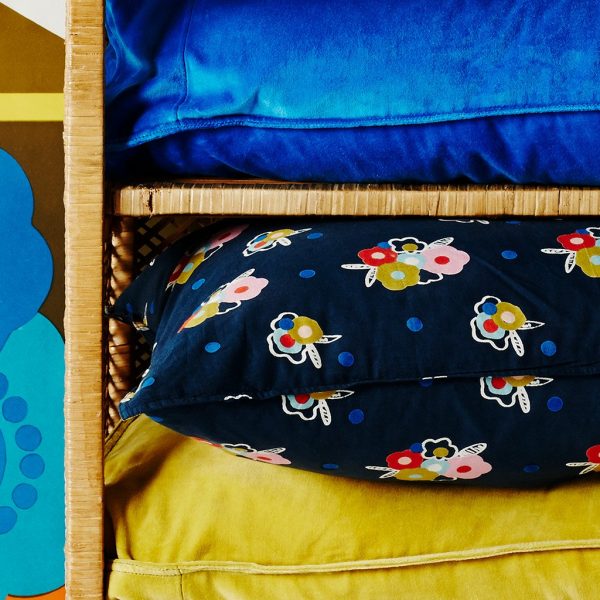 My pick? The divine Viviane Floral Pillowcase above.
2. Angus + Celeste – I've been a long term fan of Angus and Celeste and have given and received a few pairs of their beautiful porcelain earrings over the years.
While they've always had a lovely home wares range, of late, they've launched a series of pot plant vessels – including hanging planters – that transform the humble pot plant into a piece of art.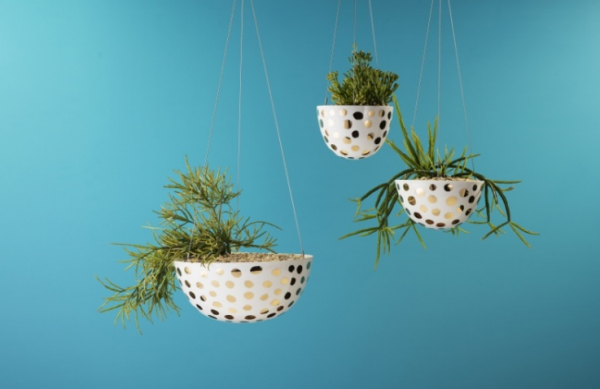 My pick – I'm loving their hanging planters range, some of which are pictured above.
3. Goosebumps Boutique Bedding – If you're looking for some fun, colourful bedding for your bedroom or your kids' bedrooms, you must check out the range at Goosebumps.
The kids' range is especially fabulous – check out these two fab prints below.  Did someone say BUFFALO BILL?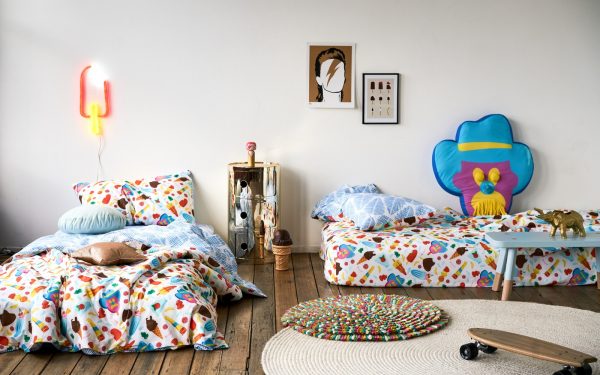 The super cool Pac Mate quilt set is all sorts of retro cool too.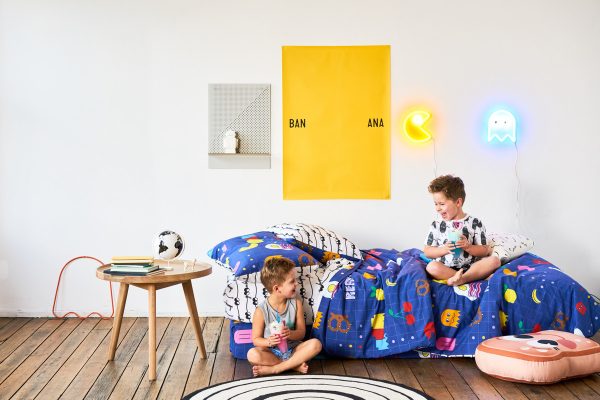 My Pick? It's a dead heat between the awesome Pac Mate Quilt Cover and Bille Quilt Cover, both pictured above.
4. Togetherness Designs – There are some talented creative ladies out there and Togetherness Designs' Esther Sandler is definitely one of them.
With a background in textile design, Esther started Togetherness Design "as a way of exploring making products for the everyday with a focus on craft techniques, print and pattern".
In her shop you'll find textiles, clothing, jewellery, illustrations and ceramics. There's a lot to love here people especially if you're cushion obsessed like I am!

My pick? Her beautiful cushions including the Greenhouse cushion, pictured far right, $70 above.
5. Kip & Co – Season after season, we've been treated to fabulous new collections from Melbourne's Kip & Co. Their range of bedding, clothing, art and home wares are super popular and often sell out. Their cheeky prints and bright colour palettes are always playful and fun.
Their new AW17 collection, which launched last week, is no exception and features more of what we've come to love – velvet pillowcases, pillowcases, quilt covers and beanbags but in a new range of colours. I'm loving all the shades of blues in this gorgeous look.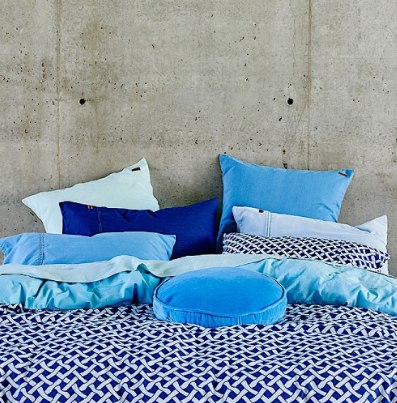 Kip & Co always do fab prints for kids too. This season there's popcorn, dinosaurs, sprinkles and this gorgeous cloud design below …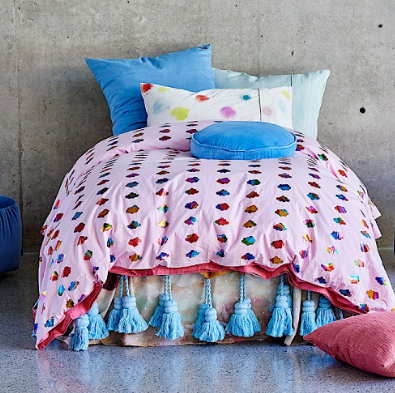 My pick? I'm loving this Cloudy Days Delight quilt cover pictured above.
Looking for more inspo?
You might like to check out these posts …
What's your favourite home wares label? Have you spotted any new faves above?