Happy Friyay y'all and welcome to the latest edition of A Few of My Favourite Things.
Well, with all the Christmas and end of year festivities going on, there certainly have been some lovely things going on around the place.
I've been much more relaxed than I was this time last year too – back then I was in full planning mode for my 40th – and I feel like I've had the time and space to enjoy most of the great things about this year. Sure I haven't been to everything, but what I have done, we've all enjoyed.
For an extrovert like me, I LOVE all the socialising this time of year brings, especially when I have time to re-group with a few nights of Netlflix in between, which leads me to my first fave thing this week …
1. The Crown
I'd heard loads of great things about this 10 part original Netflix series, so Mr SnS and I decided to take a break from Suits at the end of Season 5 (debrief required) and change things up a little.
In the end, we managed to knock over all ten 1 hour eps in one solid week and we both really enjoyed it. It's quite slow paced – it's no Homeland – but my word, it gives such a fascinating insight into the early life of Queen Elizabeth II. I couldn't believe how little I knew about this period of history.
I particularly enjoyed learning about the impact of the abdication, the interaction between the Crown and the government and all the shenanigans between the Queen and her sister, Margaret. Prince Phillip was also an interesting character and I suspect there's a lot more that went on than was covered here.
The actors are all fab, and my subsequent googling of the Royal family afterwards shows the excellent cast bear a striking resemblance to the actual people represented.
As this series finished before the Queen had gone on to have her third and fourth children (Princes Andrew and Edward), there's plenty of material for further series too. Yay for that!
2. Christmas-ifying
Last week I didn't have much on so I found myself channelling my inner Elf and slowly Christmas-ifying the house while the kids were at school.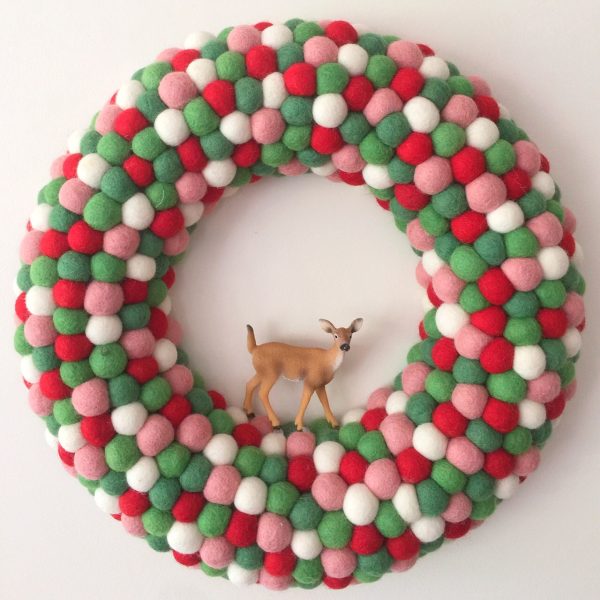 Wreath by Little Puddles
Then, when we found ourselves having a free arvo on Sunday, we put on the carols and put up our faux Christmas tree. I didn't have to rearrange the tree afterwards either which was another win – it looks like I've passed on my Obsessive Ornament Placement Disorder.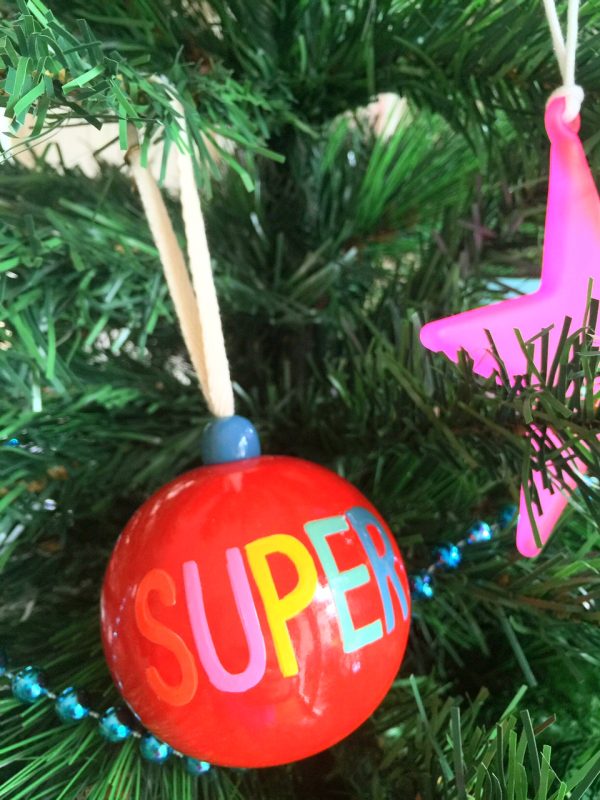 Bauble from Boden, last Christmas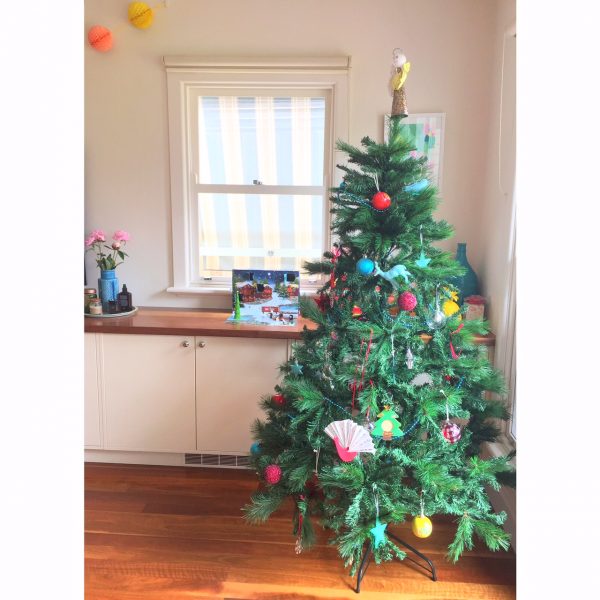 Then, this week, as I'm hosting our family Christmas dinner and have a couple of break ups and our Donna Hay Christmas get together to think about, I decided to get out some recipe books and mags for some new inspo on the menu front.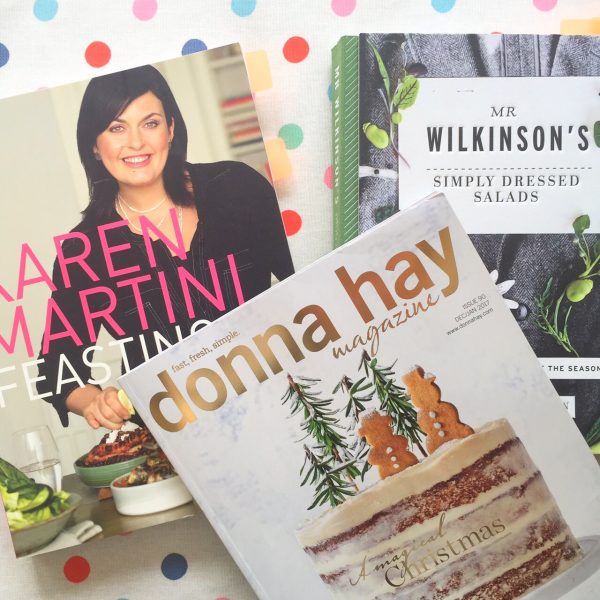 For my school mums book club, I made the salted caramel popcorn and marshmallow rocky road (pictured below, from the current Christmas edition of Donna Hay Magazine) which was a cinch to make and took about 15 minutes. The girls and my boys absolutely loved it but it is super rich but with a lovely salty kick.
My only hot tip would be to follow the instructions and use baking paper and a tin as I literally needed a jackhammer to cut the slice to serve and I ended up trashing my Tupperware slice container. If I could have lifted it and cut it on a wooden chopping board, it would have been a much better approach. So much for doing my own thing!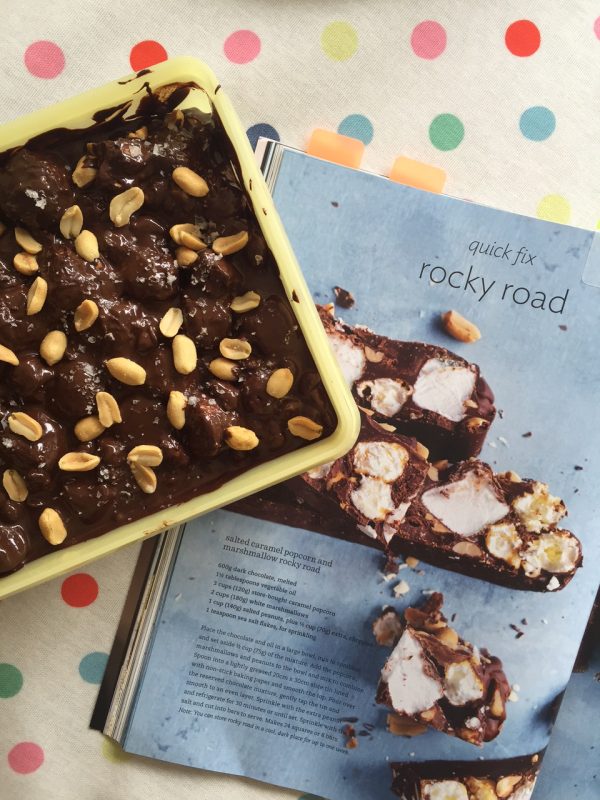 3. My New Bag
Last week I caught up with one of my dear friends for a pre Christmas catch up and she surprised me with this awesome early birthday gift – how fab is it?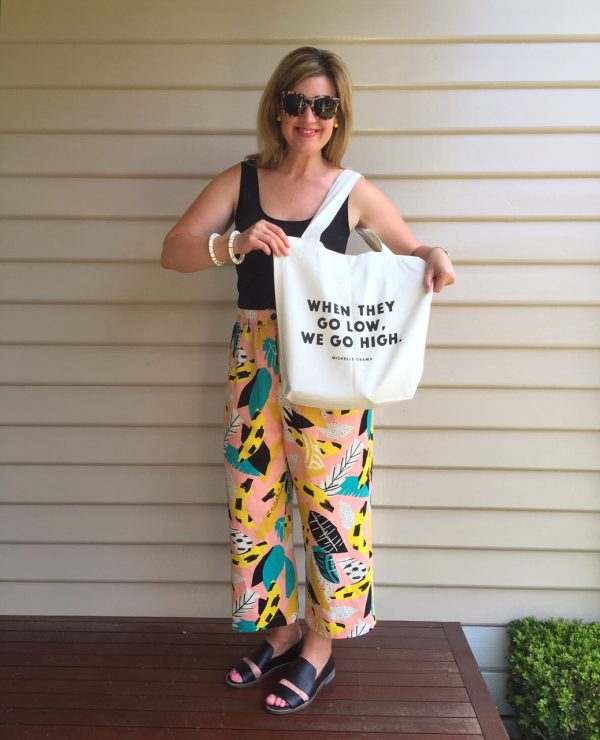 I have huge respect for Michelle Obama and was Completely Beside Myself.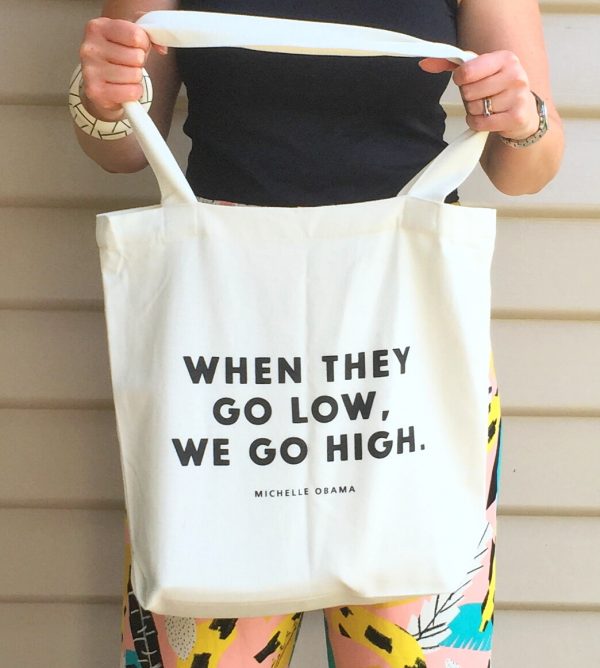 She also told me it's been a motto at her place and I'm rather inclined to adopt it myself.
Repeat after me, When they go low, we go high.
I've been meaning to tell you about the awesome tanning dresses from My Little Tanning Dress for ages, but now we're into summer, it really is the perfect time.
In a nutshell, these awesome dresses are designed for wearing to and fro your faux tan appointment. They look great too and are super soft and slinky and I've been known to pick up my son from kinder wearing mine while marinating in my faux tan. (He didn't bat an eyelid but the teachers were a little taken aback ha!).
I've got the Ellie Maxi Tanning Dress, $49.95, which was kindly gifted to me months ago by Brooke. I've used it ever since, for every spray tan I've had, and it's been an absolute ripper. So much so, in fact, that my beautician wants to buy one to wear to add to her summer wardrobe.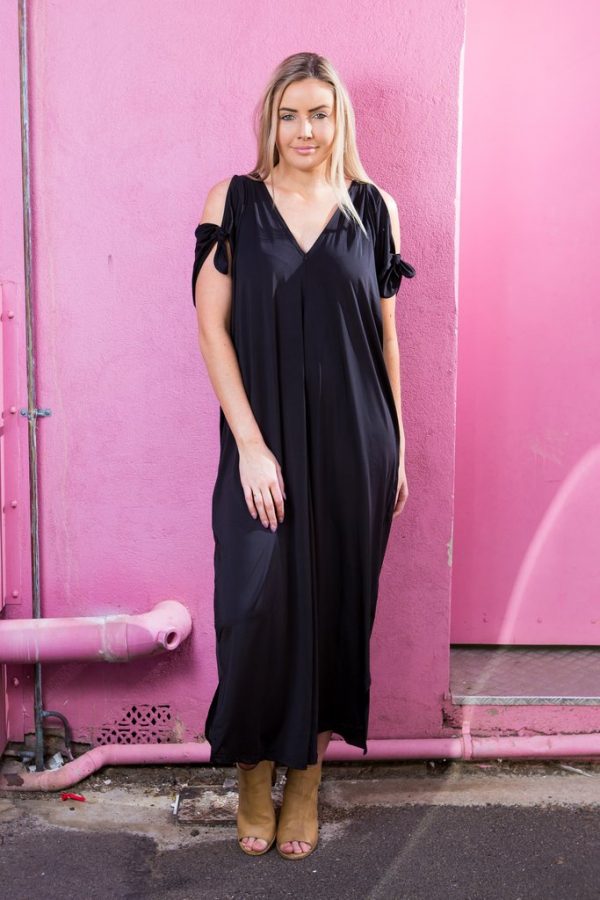 There are loads of different styles to choose from, including shorter styles. I prefer the longer so my tan doesn't rub off when I get in and out of the car. Some styles are stocked at Birdsnest now too.
This post contains some affiliate links. You don't pay any extra and I earn a small commission. Read more in my Disclosure Policy here.
So that's all from me this week. What's been floating your boat lately? Have you seen The Crown yet?