Happy Friyay Folks!
I hope it's been a goodie for you.
Here? Well, Shenanigans Central has certainly lived up to it's name this past week.
It's been on like Donkey Kong around here – our first ever infestation of lice (is there ever a good time?), school projects, playdates, hair cuts (sorry about the nits Nadia), vaccinations for our upcoming trip to Thailand, various medical appointments, constant iPad management, endless laundry, birthday festival planning, and parent help at school all keeping us busy this week!
In fact, I could have quite easily have written a post entitled "Not My Favourite Things" this week.
Instead, I've made a point of noticing the things that have brought joy, inspiration and comfort for me this week.
I hope they do the same for you …
1. Knitted Dresses
I shared my love of the oversized sweater slash dress here last week, so it's probably no surprise to hear that I'm also rather partial to a knitted dress – A.K.A the long jumper.
I spied this ripper at Sportsgirl this week and better still, it was 30% off thanks to a storewide promotion for all knitwear. It's made from 100% cotton but is a substantial weight and it's not itchy at all.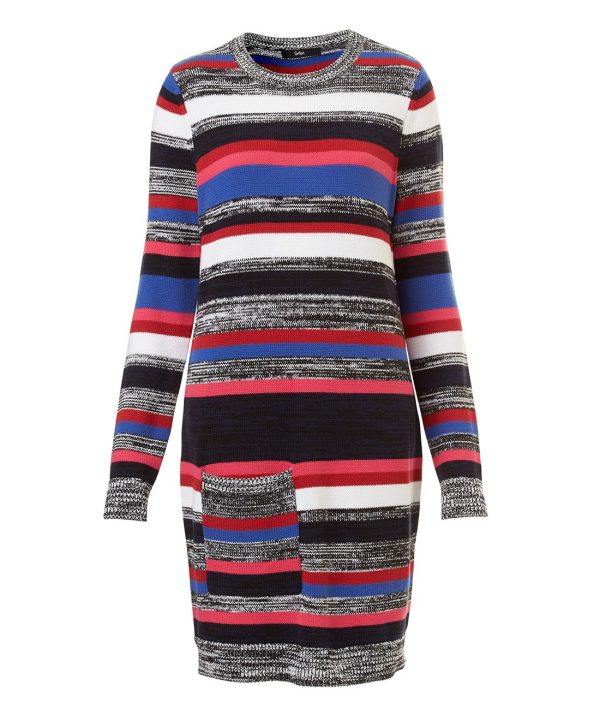 Mixed Stripe Knit dress, currently $69.97 (usually $99.95), from Sportsgirl
I'm planning to wear mine with leggings and trainers or tights and flat boots for easy every day style.
2. Dear Mabel Handmade
A great pair of earrings is a beautiful thing, right?
They can transform the most basic of outfits in to something a whole lot more interesting.
I discovered the fabulous Dear Mabel Handmade at the Finders Keepers Market a couple of years ago and I've been buying and wearing her jewellery ever since.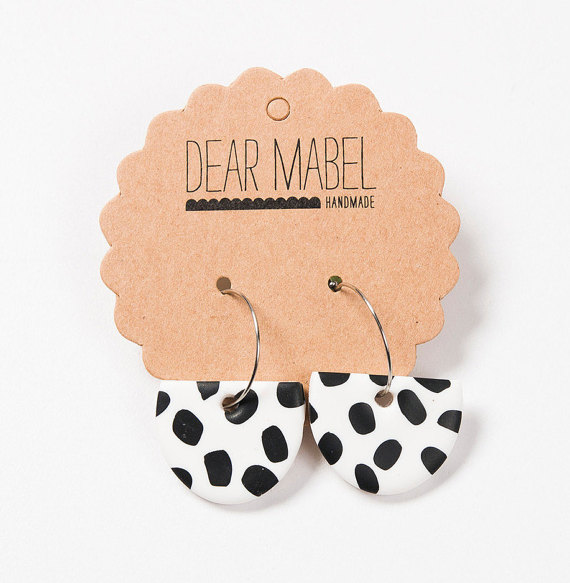 Hoop Earrings, $29.95 from Dear Mabel Handmade
I find her work always fun, colourful and reasonably priced. I've bought plenty of gifts here for girlfriends too.
You can check out her Etsy store here.
3. Broadchurch
Goodness! Mr SnS and I finished the second season of Broadchurch on Netflix last weekend and it was excellent.
If you're not already familiar with it, Broadchurch is an English series set in the small (fictional) coastal township of Broadchurch. It's filmed near Devon and Cornwall and the scenery is absolutely spectacular, contrasting starkly against the menacing and dark themes of this murder mystery series.
The first season centred on the murder of an eleven year old boy and the police detectives trying to solve the case. The characters are all interesting and complex with various back stories which are slowly revealed, leaving you guessing until the very last episode.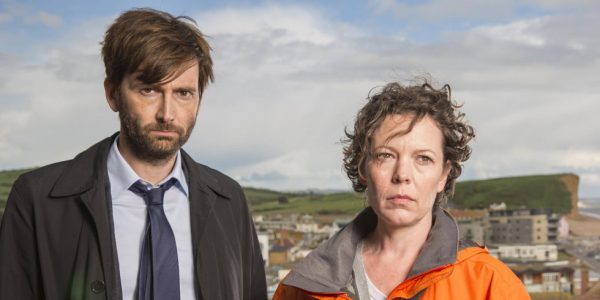 The second season picks up where the last series ended but explores more of the back story of the grumpy but fabulous D.I. Hardy, above (who also plays Dr Who apparently). His sidekick is the brilliant Ellie Millar, also pictured above, who is a salt of the earth police detective with a huge heart. I could watch her forever, she is just fab.
They are such a great pair on screen and, together with the excellent ensemble cast, this is a series that will have you guessing and second guessing all the way. A couple of the early episodes of Season 2 didn't ring my bell, but from there, things really pick up and the season finishes very strongly.
Highly recommended.
4. Corned Beef
We love a roast around these parts – it's on a weekly rotation here – but it's been yonks since I boiled up an old school corned beef, one of my cold weather faves. I decided to change that this week.
It takes a couple of hours to cook (it can also be done in the slow cooker) but once it's on the stove, you can pretty much ignore it. I serve ours with plenty of steamed veggies, including cauliflower of course, all doused in fabulously cheesy white sauce made in the thermie.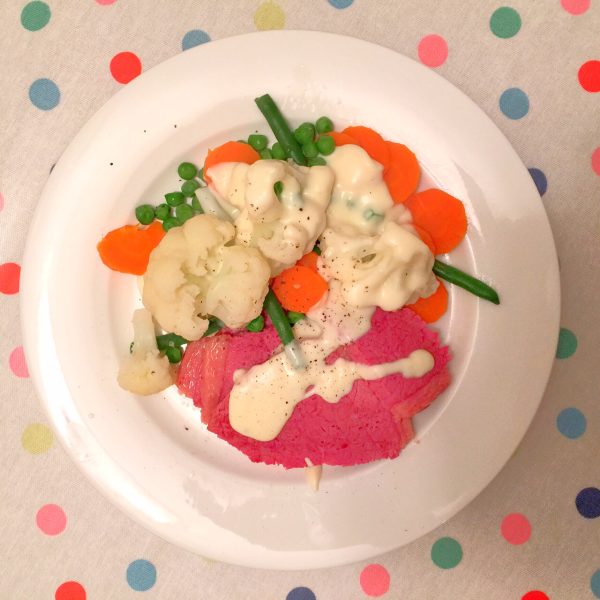 I follow an old Women's Weekly recipe and it's terrific and super simple. I always buy a nice big piece too which leaves enough leftovers for an easy dinner a couple of nights later or toasted sangas on the weekend. YUM.
Here's a modern take by Donna Hay that's similar, although my old recipe doesn't call for carrots and onions.
What have you been loving this week?