It's been a while between Favourite Things posts around here but I thought it was high time that I channelled the fabulous Fraulein and brought them back.
That's because there are ALWAYS things I see around the traps that I love (and think you might be interested in too), that don't quite make it into a blog post here or onto my Facebook page.
And at this time of year more than ever, with all the new season fashion and home wares about to drop, there are so many fabulous new things on offer.
So, without further ado, here are a few of my favourite things this week. Don't forget to tell me yours in the comments below!
1. Autumn Florals
I usually think of Spring when I think of florals but I've seen some gorgeous floral pieces around town lately.
I bought a couple of great frocks from Zara last week (sorry I can't post a link to them here but stay tuned over on Insta for their debut), and only yesterday I clapped eyes on this gorgeous number in Sportsgirl – the Modern Retro Midi Dress, $109.95: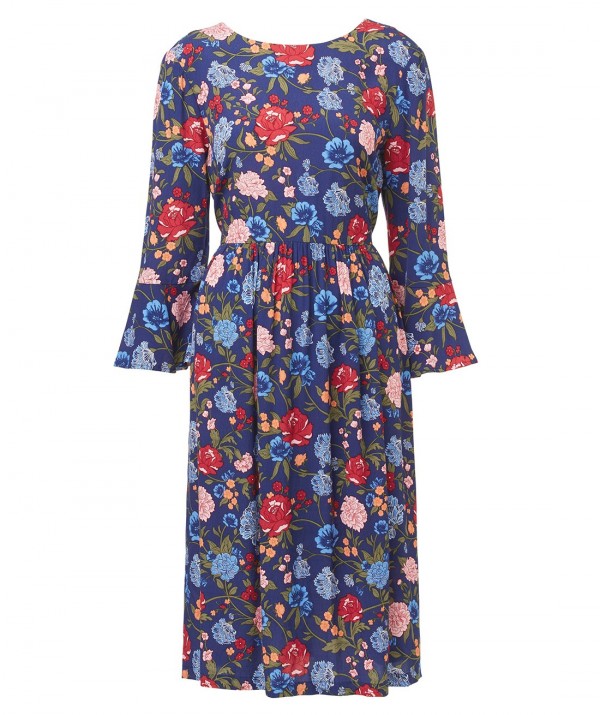 I love everything about this frock – the pretty fluted sleeve, the modest length, waisted detail and the lovely autumnal print. It's such a great little frock, perfect with sandals or a tan block sandal now or with tights and boots later.
Country Road's latest range includes some lovely floral prints on a black base which are perfect for work or more dressy do's too.
2. New Season Sweats
As much as I love to get frocked up given any opportunity, I spend a considerable amount of time in sweats at home during the cooler months.
Thankfully, sweats these days are much more interesting and dare I say it, attractive, than their daggy forebears.
I bought a rose gold spotty sweat top from Country Road last year which I've worn loads, and this year I've added this Seed Number (the Easy Sweater, $89.95) to my school to home to couch wardrobe.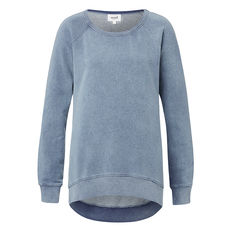 I'm also lusting after this Stacks on Sweater from Gorman, below, with it's fun metallic accents. Watch this space!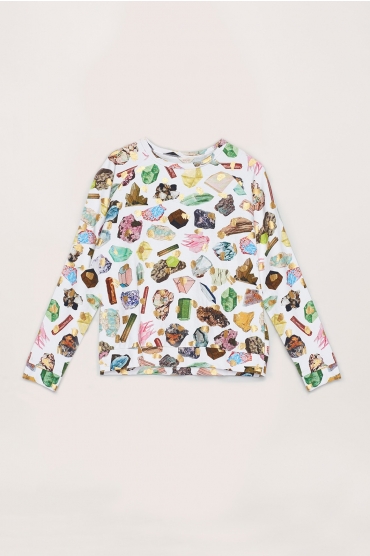 3. Beauty Queen Lipstick from Sportsgirl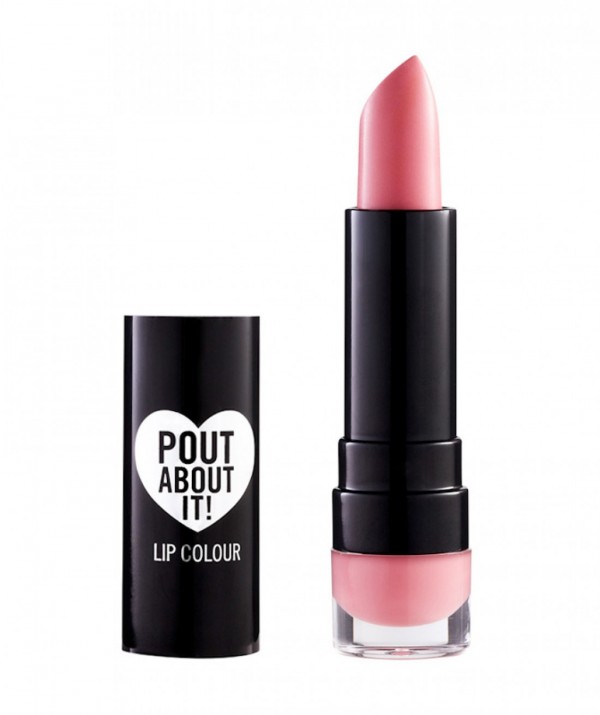 This has been my go to lipstick all Summer. It's glossy, a lovely shade of nude pink and is less than $10. I just bought myself a second as I want to keep one in my bag at all times.
So over to you. What have been some of your favourite things this week?