Welcome to my latest reviews post.
It's good to be back after a short hiatus.
There's a sense of dejavu as I write this post in Melbourne in the middle of Lockdown 4.0.
But, as was the case last year, Lockdown Central provides plenty of opportunities to binge on whichever medium takes your fancy.
As a result, I've had the time and space to read, watch and listen to some great stuff lately which I guess is the silver lining to another day at the Corona office.
So if you're looking for a new book to read, a binge-worthy TV series or pod or a movie to enjoy, I'm sure you'll find something in this lot …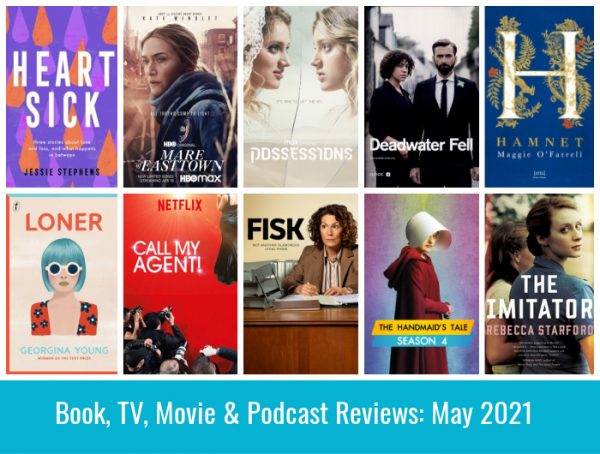 Books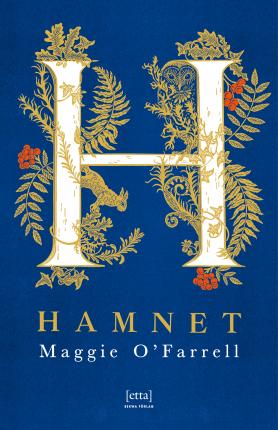 In terms of word of mouth recommendations, not many books came close to Hament last year (except maybe the Dictionary  of Lost Words which I reviewed here).
I'm happy to report that this beautifully written historical fiction lived up to expectations. Based on the life and death of Shakespeare's only son – a twin, aged eleven – reading Hamnet is a visceral experience. I felt like I could smell, taste and touch everything in the village in which Hamnet lived.
This book should come with a rider though – it's heart wrenching – and, from my own experience, not an ideal book to read while you're keeping your own son company in hospital (luckily for my boy, it was only an appendectomy).
Still, this is a beautiful piece of historic fiction and I'd recommend it.
VERDICT: *****
The Imitator by Rebecca Starford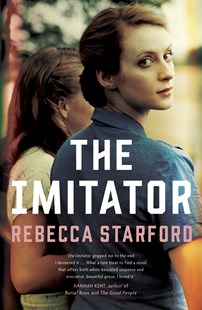 Hot on the heels of Hamnet, I picked up another book of historical fiction.
Also set in England, The Imitator is set in London during and after the second world war.
While The Imitator is a well written and intricately researched novel, with elements of suspense and intrigue, ultimately it did not resonate for me. I think this was mostly due to the absence of attachment I felt for the central character  – her lack of attachment to others and chameleon ways did nothing to endear her to me.
I also found the ending a bit strange and illogical.
That said, The Imitator was a page turning and entertaining ride and I learned a bit more about the war.
VERDICT: ***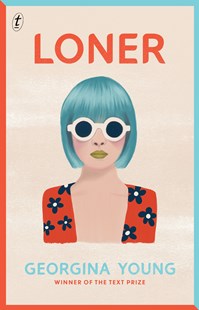 As with anything, variety is the spice of life. So it wasn't surprising that after knocking off a couple of serious historical fiction novels I was looking for something easy, contemporary and funny.
Loner met this brief perfectly.
Written by the young Australian author Georgina Young, Loner is the funny, quirky and warm modern tale of a young woman/art school drop out (Lona) living in Melbourne's south eastern 'burbs.
Lona works at Planet Skate and at the local Coles as she tries to navigate life post art school. Friendships, family and love interests all feature but ultimately, Loner is a story about an endearing character and her unique way of seeing the world.
It's not going to change the world but I really enjoyed this light and heart warming reprieve from my every day life.
VERDICT: ****
Heartsick: Three Stories of Love, Loss and What Happens in Between by Jessie Stephens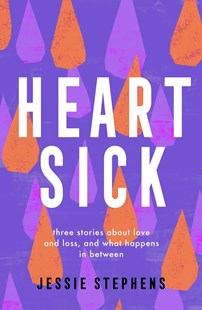 A non fiction book about three people that reads like fiction? Yep, it's not surprising that Heartsick reminds some of Lisa Taddeo's massively successful Three Women (which I reviewed here).
That said, I enjoyed Heartsick a LOT more, mostly because of it's unique Australian-ness and relatability in terms of its themes of love and loss.
Heartsick tells the stories of three de-identified but actual people – Ana, Patrick and Claire – and follows them through the highs and lows of love, uncertainty and break ups. While it reads like (well written) fiction, it really does have the ring of truth about it – there are the usual highs and lows of any relationship as well as no neat endings.
If you've loved and lost a romantic love, it takes you right back to all the feelings, confusion, anxiety and the undeniable physical impact of a heart break.
If you're in the middle of a heart break, I think this book would provide some solace in what can feel like an overwhelmingly lonely experience as it's a testament to the fact that so many of us have sat with and somehow lived through the grief of heart break.
VERDICT: *****
TV Series
I've watched some excellent TV series of late.
If you need a laugh – and frankly, who doesn't right now – I'd highly recommend the excellent Call My Agent (Netflix). Mr SnS and I absolutely loved this fabulous French dramatic comedy set in a talent agency in Paris.
While the four main characters (the agents) are all terrific, the entire cast is without exception excellent, including Arlette's pooch Jean-Gabin. It was also wonderful to see all the characters evolve over the four series.
Call my Agent also reminds me of Suits in that there's a story about the actors/talent in each episode which ties in the main characters and creates interesting storylines. Bonus points that actual French actors star in the series as themselves including the awesome Juliette Binoche. Yes they speak French and there are subtitles, but this show is well worth the effort.
I also loved Kitty Flanagan's TV series Fisk (ABC iView). 
This is such a funny, familiar and heartwarming show which reminded me of another fictional suburban lawyer, Dennis Denudo. Remember him?
We really enjoyed Fisk and can't wait for season two.
We've also watched some excellent drama.
Over lockdown, we've been bingeing Mare of Easttown thanks to a free introductory offer on Binge. We're four episodes in to this excellent drama which is totally reminding me of two of my favourite series – The Killing and Broadchurch.
As you'd expect, Kate Winslet is top notch as are the supporting cast which includes our old mate slash neighbour Guy Pearce. No spoilers in the comments please!
On the subject of David Tennant, I would also rate and recommend the intense and sobering Deadwater Fell.
With only four episodes, this short series packed a serious punch and is easily doable over a weekend in or out of lockdown.
We've also been watching season 4 of The Handmaid's Tale (SBS). If you'd asked me a couple of weeks ago, I would have said I haven't been loving this season but then I watched the last two episodes – 'Chicago' and 'Home', both of which I think are up there with two of the best episodes in the entire series.
With only a few episodes to go, I'm now hoping for a June/Serena/Fred courtroom showdown. As usual, the excellent podcast Eyes on Gilead adds to the viewing pleasure of this epic show.
The wackiest dramatic show we've watched lately is Possessions (SBS on Demand), a thrilling, suspenseful six episode French series following a young bride (Natalie) whose groom is brutally murdered during a blackout at their wedding reception.
When the lights go back on, Natalie is holding the bloody knife and her husband is on the ground bleeding.
I really enjoyed Possessions for the most part, and even though I'm not sure I fully understood the ending, it was a wild and enjoyable ride all the same.
I do love a doco and stumbled upon the three episode true crime series Murder Among the Mormons (Netflix) which started out a bit ho hum but definitely had some surprises in store. This is a good option if you're in between series and looking for a doco or something different to mix things up.
Finally, you might recall I raved about the British TV series Deep Water in this post but then it was suddenly taken off ABCiView. A reliable source (thanks Amelia) has informed me that it is now streaming on Stan – this show is well worth checking out.
Movies
I've seen a couple of flicks over the last little while.
I saw the Australian film June Again which I thoroughly enjoyed and would heartily recommend. Noni Hazelhurst is awesome as June are the fab Claudia Karvan and Stephen Curry as her adult children.
I also took the kids to see Tom and Jerry which didn't suck and was pretty entertaining overall, albeit predictable.
Podcasts
I've been back on the Pod wagon lately as I've been driving to and from work (pre lockdown) and I'm LOVING it!
I finished The Sure Thing (Australian Financial Review), a podcast which delves into how two middle class university graduates masterminded the biggest insider trading scam in Australia. This is a very well produced and written pod and I'd recommend it.
I've also enjoyed listening to some of my favourite podcasting ladies at Chat Ten Looks Three and I also went along to see Too Peas in a Podcast's live show which was fab – well done Mandy and Kate!
As I mentioned above, I'm back listening to and loving Eyes on Gilead which unpacks in great detail every episode of The Handmaid's Tale – and if there was ever a show that needed unpacking, it's The Handmaid's Tale.
I listened to an excellent episode on Conversations on ABC which I'd highly recommend – Christiaan Van Vuuren's fully sick life.
I've also just started Wind of Change – a podcast investigating if the CIA was behind the epic hit 'Wind of Change' by German band The Scorpions, which became the soundtrack to the end of the Cold War. So far, so good.
This post contains affiliate links. You don't pay any extra and I earn a small commission. Read more in my Disclosure Policy here. 
So over to you, what did you enjoy reading, watching or listening to lately?