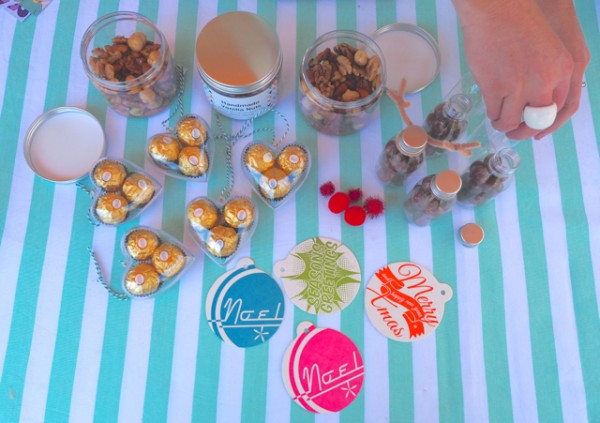 I do love a handmade touch at Christmas time but like a lot of us, I'm time poor and don't have time to spend on painstaking, hand crafted, Pinterest worthy pressies.
I do try though, in amongst all the Christmas shenanigans, to take a moment to slow down and go old school.
I send handwritten Christmas cards to our extended family, grandparents and my great aunt.
I've been known to prepare a family newsletter (not that excruciating, I promise and with limited recipients). 
I also like to make a few handmade gifts for teachers, coaches, carers, and friends. By handmade I don't necessarily mean from scratch but there's an element of care and time involved. Like these pressies I put together last year, for example.
This year, I've teamed up with my friend Adele at Pack It In to bring you three super duper easy handmade gifts featuring some great packaging products.
All these gifts ideas are simple and straightforward but look effective and stylish.
There's no fiddling, glue gun meltdowns or endless trips to Lincraft. It's a matter of ordering the packaging online, throwing a few things in your trolley at the supermarket and spending ten minutes at home putting them together. And then, voila!
Chocolate Baubles
This is the easiest gift going around.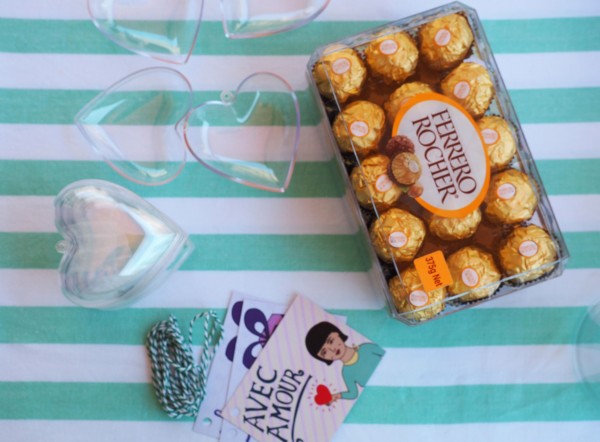 1. Place three Ferrero Rochers (or Raffaelos) in the bauble.
2. Put the top of the bauble on and close.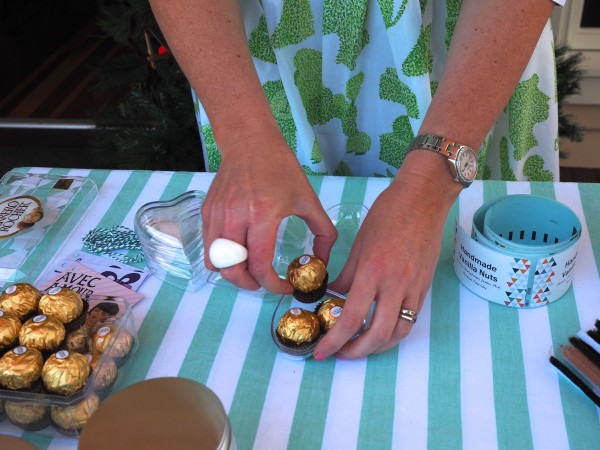 3. Attach ribbon or twine. I used some I had stashed away from last Christmas.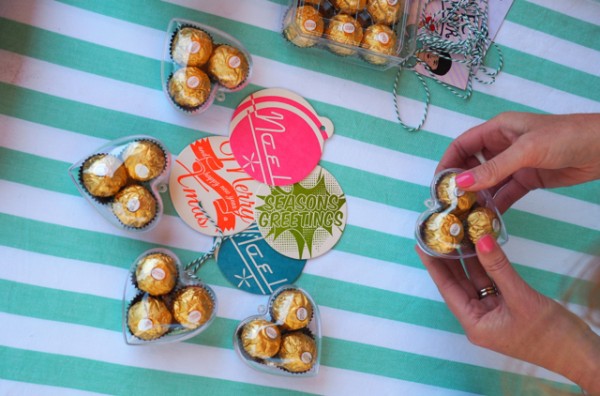 In terms of quantities, one 375g package of Ferrero Rochers made ten baubles.
Vanilla Nuts
These are absolutely delicious and easy to make.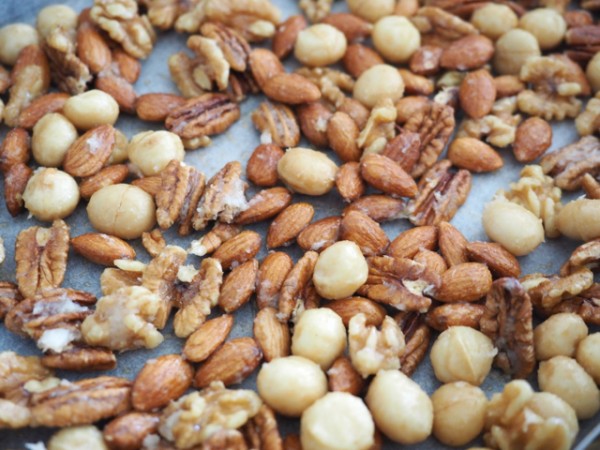 Here's the recipe Adele shared with me:
1. Mix 2 tbs coconut oil, 3 tbs maple syrup and 1 vanilla pod (or splash of vanilla extract) in a bowl.
2. Add one cup each of macadamias, pecans, walnuts and almonds and mix well.
3. Spread over a baking tray and put into the oven (roughly 180C).
4. After 5 mins in the oven, mix around the nuts on the tray and put back in until golden (but watch closely). I ended up cooking mine for an extra 5 or so minutes but this will depend on how hot your oven is.
5. Leave to cool.
6. Place in round containers (I used the 400g jars from Pack it In) and add a label (if you can't print your own, a simple sticker gift tag would be fine or a ribbon with a tag).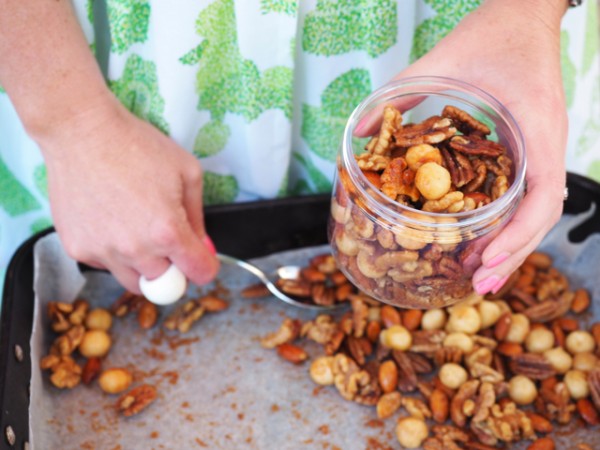 In terms of quantities, I almost doubled the mixture which made 4 and half containers worth. If you used smaller containers, you could stretch this further.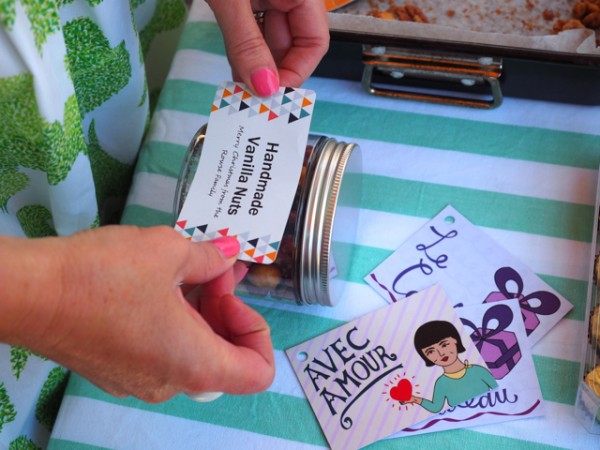 Reindeer Poo
The kids will love giving these to their friends and can get in on the minimal craft required (I've left the sticking on of the faces for the kids to do).
1. Buy some Maltesers at the supermarket and raid the kids's craft box for some pipecleaners and googley eyes;
2. Place Maltesers in the small bottles like the ones I used from Pack It In – I had a few that didn't fit through the neck easily so I reserved them for tonight when the kids go to bed;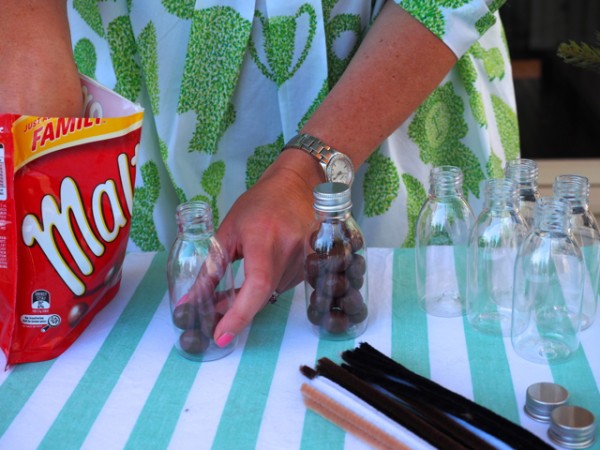 3. Twist a pipe cleaner around the neck of the bottle to make an antler. Cut off an inch or so at the end and twist around the pipe cleaner to make the horns.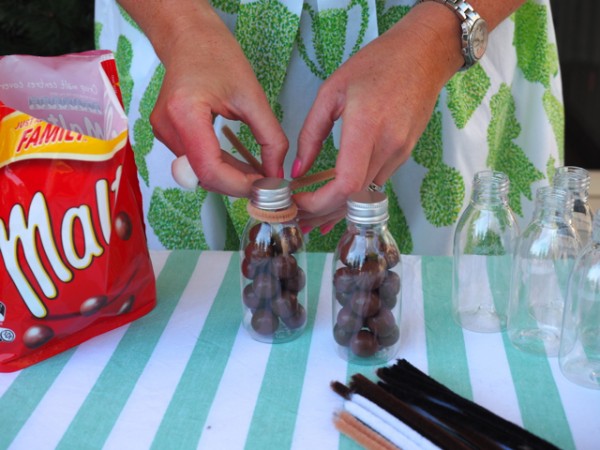 4. Stick on googley eyes and red nose with double sided tape or PVA glue. Take it from me that clag won't cut it. I used double sided tape for the nose and super glue for the eyes.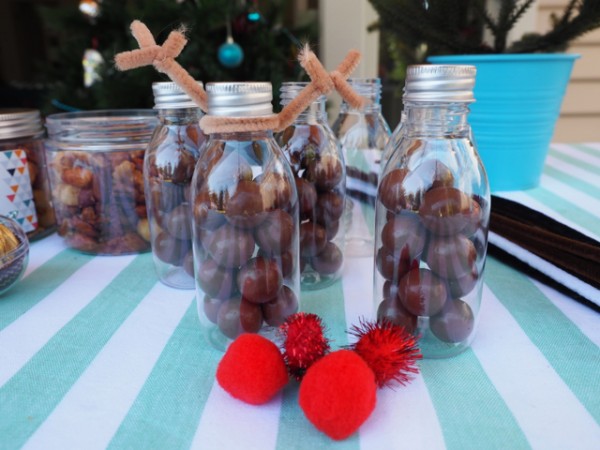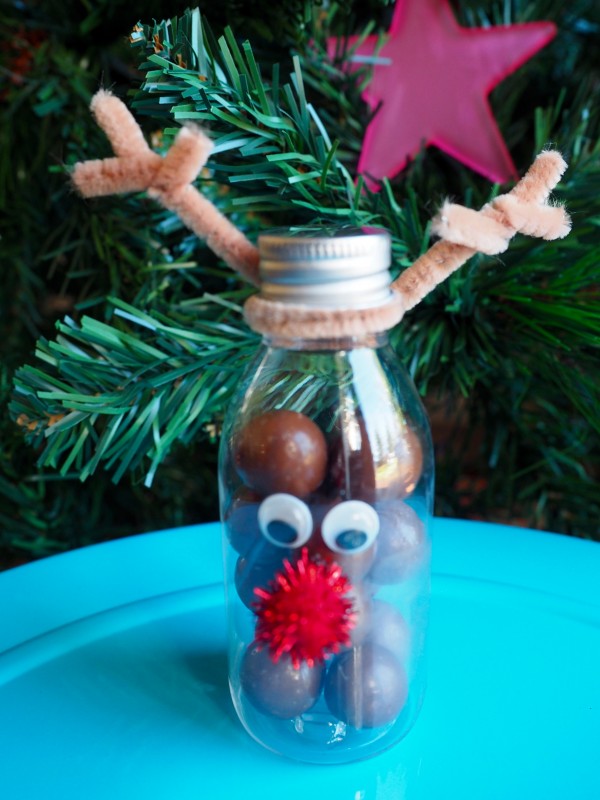 In terms of quantities, one family pack of Maltesers filled 7 bottles.
If you're not keen on the crafting element, you could also fill these jars with red and green jellybeans or some other confectionary with a gift tag as I did here last year.
For more easy crafty and handmade gift inspo, check out Pack It In's Facebook page or you can browse their online shop here.
A big thanks to Adele for giving me the cool packaging to make some fun gifts this Christmas.
Do you love to give or receive a handmade gift?