Welcome to the latest edition of Everyday Style here at Shenanigans HQ.
Today I'm delighted to be featuring some gorgeous pieces from Elk Accessories' AW 17 range, including several from their newest collection: Shanghai.
As many of you know, I'm a long time fan and wearer of this fabulous Melbourne clothing and accessories label, and feature Elk pieces regularly here on the blog. (You might remember this SS16 post).
I keep coming back to Elk because their clothing is beautifully made and well designed not to mention uber flattering, always stylish and super comfortable to wear. Elk pieces also have a timelessness about them, despite their modern lines and shapes.
Recently, I visited my local Elk store (there are now two bricks and mortar Elk stores in Melbourne), where I was blown away by the new range. There was SO much I loved but I somehow managed to whittle down my selections to the pieces below.* Believe me, there's plenty more where this came from, so if you like what you see, do go and check out the full range here stat.
So, without further ado, here are some of my favourite pieces from Elk's AW17 collection below.
In this first outfit below, I'm wearing a beautiful black knit dress – the Square Detail Knit Dress. I'm wearing size Medium.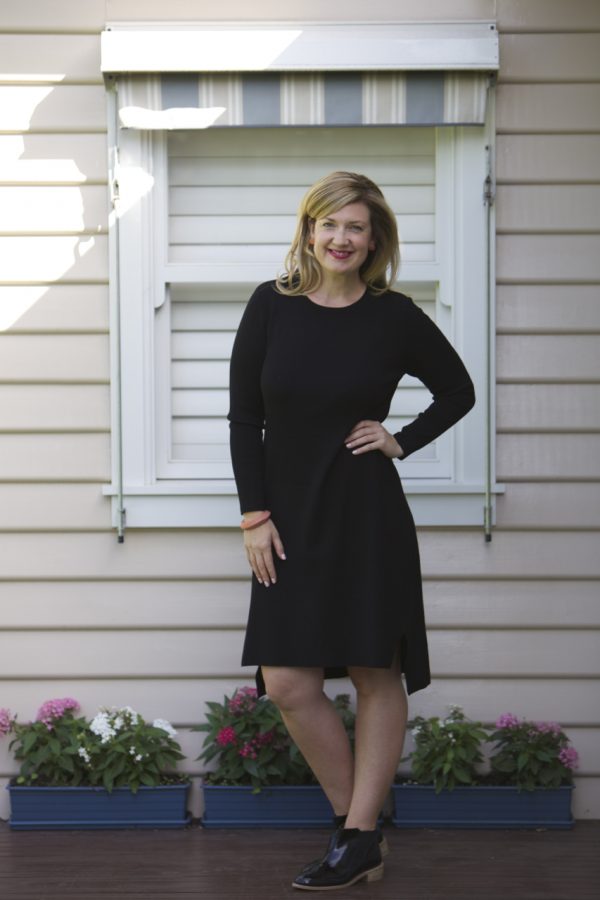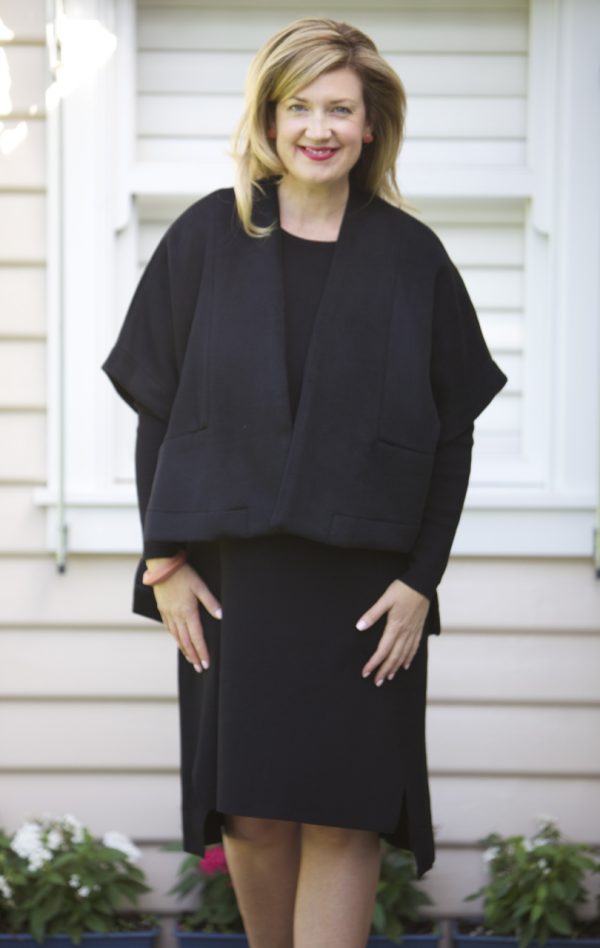 Can I tell you how much I'm loving this cape meets poncho?
Made from 100% wool, this Panelled Wool Cape Poncho is perfect for throwing on when the temperature starts to drop. I love that it doesn't have the bulk, length or weight of a Winter coat but it's enough to keep you warm and looking fabulous.
You'll be happy to know that this cape also features pockets on either side – TICK – and a dropped shoulder which keeps the fit relaxed.
And, as you can see, the shape of the hemline is the same as that of the knit dress above, making them work together perfectly.
For this next outfit below, I've swapped the poncho out for this super stunning Ottoman Knit scarf, which comes in four other colours. Can we just pause for a moment to take in the beauty that is this colour mulberry? Sigh.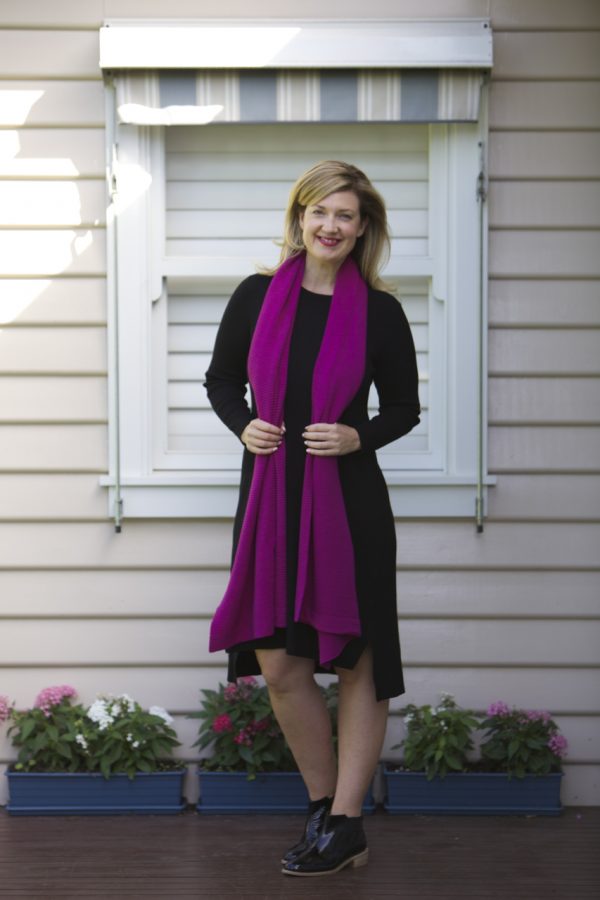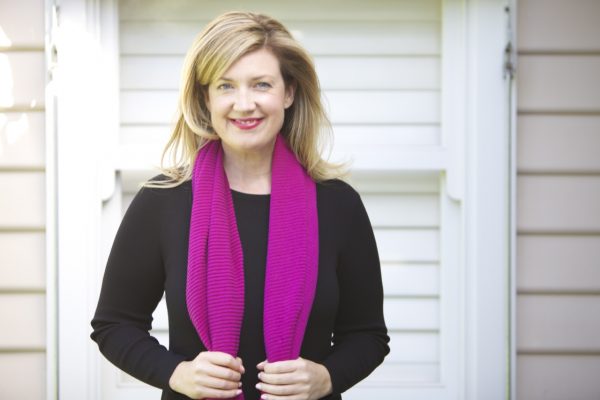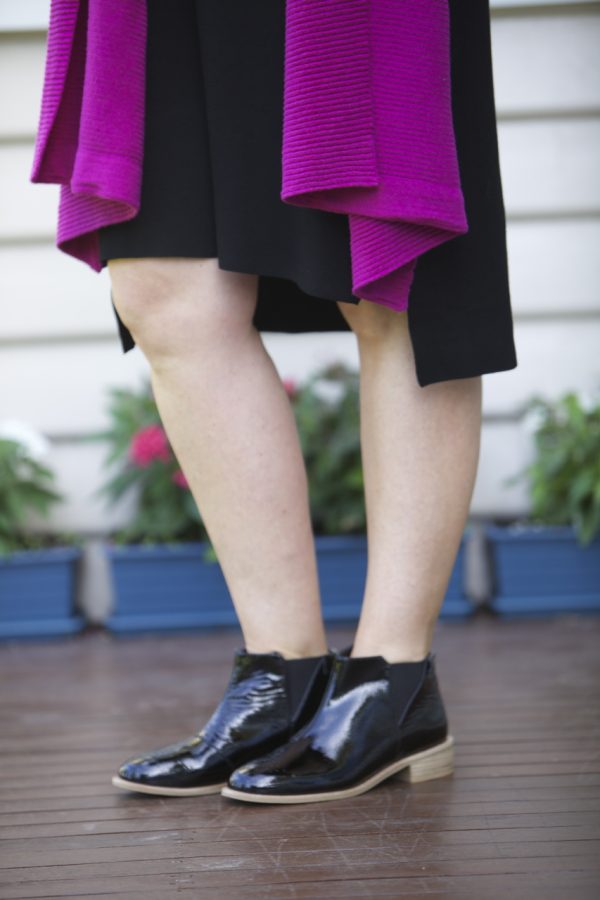 For these next outfits, I'm mixing things up and wearing a gorgeous knit top/pant combo.
Below, I'm wearing the Fine Merino Knit Top in Baltic, in size Medium. I'm a 12-14 or Large on top usually, so I'd say this top has a relaxed fit and is on the generous side.
I absolutely love everything about this knit. It's one of those pieces that are stunning in their simplicity as well as being super versatile, working seamlessly between work and weekend wardrobes. I'd love to pick this up in the mulberry too. Or maybe the black. I can't decide!
The shape is so flattering too with it's elbow length sleeve which makes it perfect for wearing now but also layered as the temperature drops.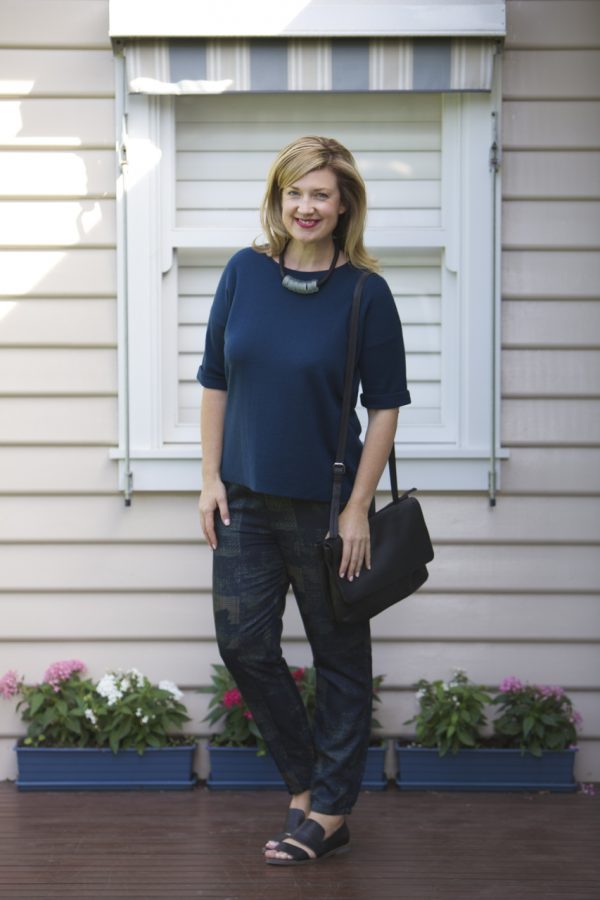 It also has a drop shoulder and a scoop neckline which gives it its boxy shape. The sleeves can easily be folded over to make a cuff (as I've done above) and the length is perfect for tucking in or you can leave it out (as I've done above).
The extra fine Merino wool feels super soft and makes it lightweight to wear but it's warm enough for cool nights and days, making it a great trans-seasonal choice.
While I adore this dark teal slash Baltic blue, this gorgeous 100% Merino knit is also available in 4 other colours – artic blue, black, grey and mulberry.
And then there are these fabulous pants – the Slim Leg Print Pants in Eclipse and Bud. I do love a printed pant at the best of times and this flattering but comfortable pair is Right Up There.
The elasticised waist with drawstring also means you can wear them at whatever height suits and flatters you. I like to wear mine quite high as that's the narrowest point of my waist but you can wear them lower if that works for you.
The bound ankle also gives you the versatility to crop or to leave them full length for a more formal look.
And then there's this stunning original Elk Shanghai print, which also comes in a gorgeous Cerulean Blue and Sulphur colour way. Both prints also come in a dress and a top.
On the size front, as they're made from 100% Viscose, there's no stretch so do check the measurements. I'm wearing a size 12.
In the accessories department, I'm wearing the Frosted Bead Necklace (artic blue on black cord).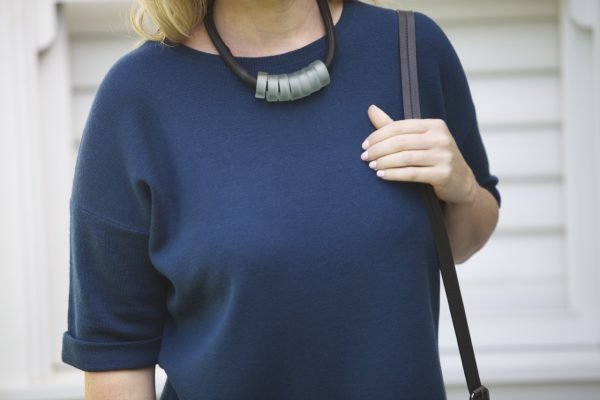 For the next outfit, I've swapped out the necklace and Reim flats and added the Panelled Wool Cape Poncho and Tretten Ankle Boots again.
I love how all these pieces work together, creating a fabulous mini capsule wardrobe.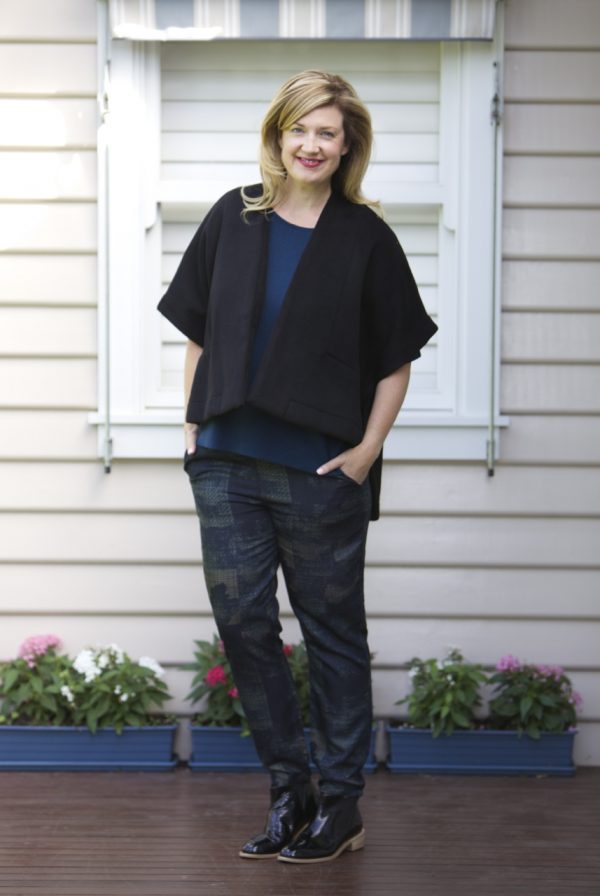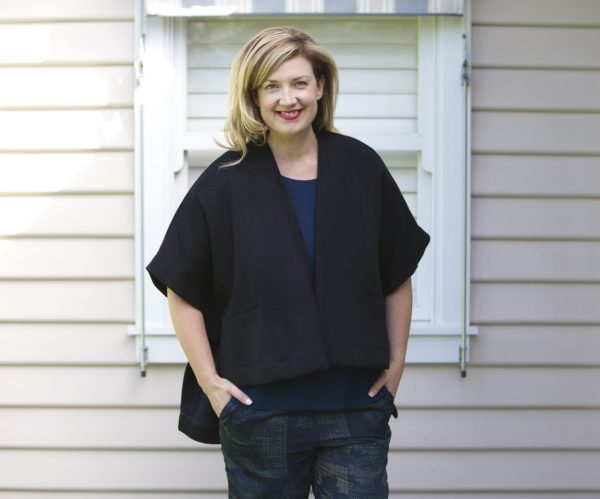 Finally, you'll have also seen me wearing the Loen Large Leather Bag, above and below.
I struggle to find bags that fit what I need without being too big and bulky – it's delicate balance, isn't it? I also prefer a messenger style bag so I'm hands free and can distribute the weight of my bag evenly across my back.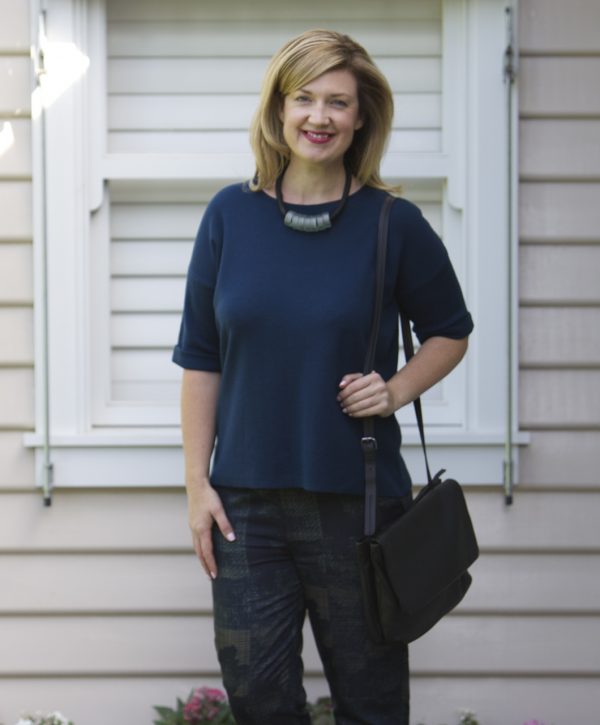 This messenger style bag with adjustable strap is the perfect size for me, with two sections to help keep things sorted.
The front flap opens via a magnet to a clean pocket for those items you need readily available. At the back of the bag is a zippered pocket with sectioned pouches to keep small items in place and a generous amount of space for your wallet, phone and various other bits and bobs.
This fabulous bag does come in four other colours and yes, I did look very longingly at the mulberry for quite some time!
A very big thank you to Elk Accessories for kindly gifting me all of the pieces I'm wearing above, except for the Reim flats. Read more in my Disclosure Policy here.
Have you checked out Elk's new collection? What are you loving? Mulberry, anyone?