Spring in Melbourne is all about layers.
It's the season when my leggings, ponte pants and cardys are on high rotation.
It's the season when I should be still wearing boots, but I turn to my ballet flats for something a bit different.
Even if that means a chilly start to the day.
Even when the odd mild or sunny day is thrown in to the mix to give us a glimpse of the summer to come, most of the time, it's pretty cold and grey.
It's not surprising, then, that this is a very popular time for Victorians to head north to escape the predictably unpredictable Spring down south.
With no such journey in my immediate future, I turned instead to my local Westfield. And so it was that I happened to be in Glassons recently and came across the perfect Melbourne Spring dress: behold the V-Neck Floral dress, $49.95.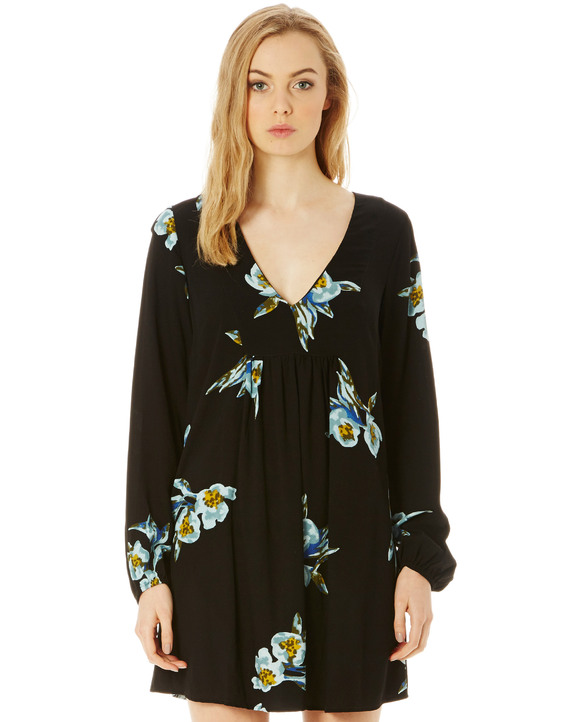 Why is it perfect for Melbournites and maybe worth a look for you too?
Well, with it's black base, it works back with any classic black based Winter wardrobe (something we do rather well here in Melbourne). I'm talking black coat, boots, tights and accessories and the like.
It's shorter, tunic length makes it the perfect foil for ponte pants (on me) or perhaps leggings (for someone shorter).
And finally, it's pretty floral print gives us a taste of Spring that can work right now – even if it doesn't actually feel like Spring.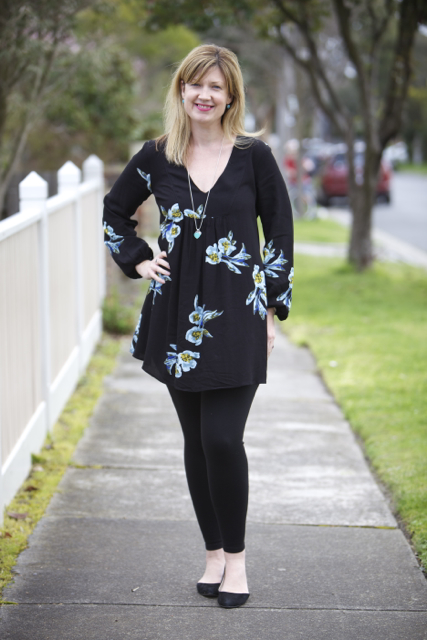 I'm loving this V shaped neckline – it's a nice change from all the chest covering tops and turtlenecks of Winter. The billowing, elasticised, full length sleeves are flattering and provide a bit of extra coverage too.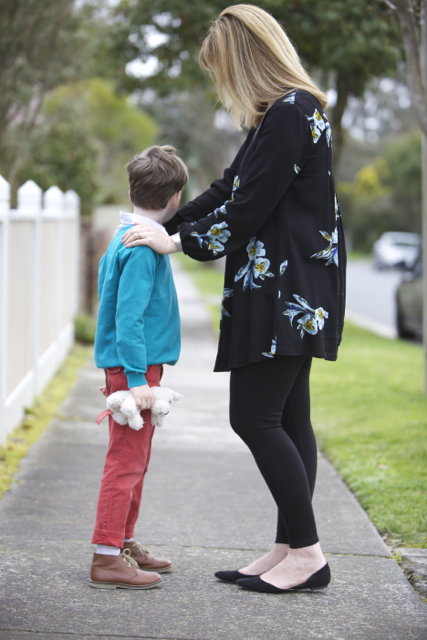 A little dress rehearsal with Mr 7 for Book Day – what a gorgeous little Tin Tin he makes, complete with Snowy.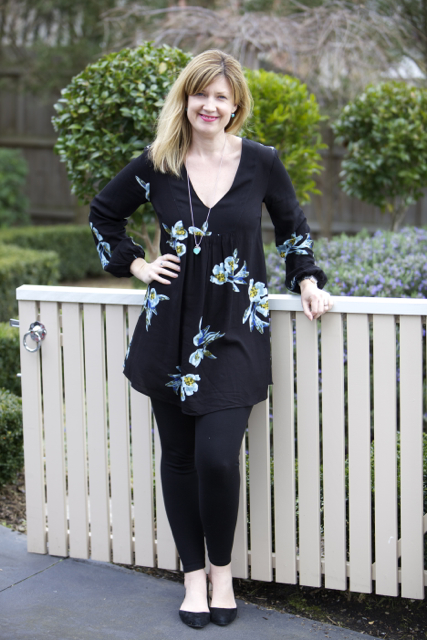 Below, I've layered mine up for a chilly Melbs morning with a Boden collarless woollen coat, Sussan ponte pants, Witchery pointed flats, all from Winters past.
My Mimco snood picks up the mustard yellow in the print (from this AW15) and provides a pop of colour, chest coverage and warmth. I've had loads of wear from this snood this Winter. You can also see me wearing it here.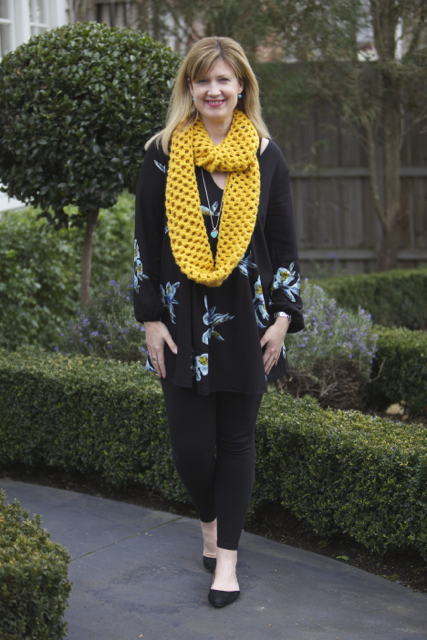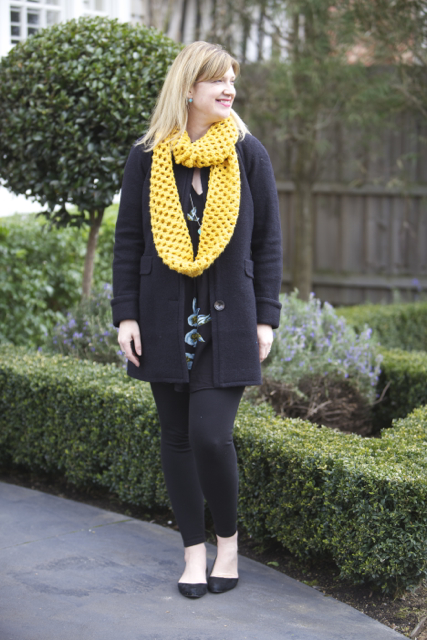 Size wise, it's a generous fit -I'm wearing a 10 instead of my usual 12. It's available online in sizes 6 – 12 but chances are you'll be sizing down anyway. It's also always worth checking in store too.
Coming in under $50, this is a great trans-seasonal wardrobe piece for those in between days when you want to wear something other than jeans.
It's a versatile number too and could also be worn with opaques and wedges for work and weekends.
If you're shorter and aren't afraid to show your pins, it could quite easily be worn in warmer weather with bare legs too. At 5'9″, this dress is definitely a tunic with a strict "wear with pants" policy for me though.
Have you been into Glassons lately? What are you wearing on in between days when you don't feel like wearing jeans?