Remember when it was just the two of you?
Weekends were full of possibilities.
A trip to the arthouse cinema followed by supper at some fabulous laneway bar perhaps.
Or a run around a leafy inner city park followed by a serious coffee somewhere achingly hip you read about in that morning's paper. Because you not only had time on a Saturday morning to walk to the newsagent, you could actually read it in peace too.
Maybe a relaxing visit to Freedom/Bunnings/Ikea for some inspo for your next home reno project before settling in to watch Grand Designs all arvo.
Or a trip to a gourmet supermarket for provisions for a dinner party and an $8 loaf of organic, sourdough bread. OK, so maybe I'm projecting there but that was my idea of a good time back in the early noughties when Mr SnS and I lived in North Fitzroy, frequented Piedimonte's, and had Dench Bakers at the end of our street.
Ah, those were the days.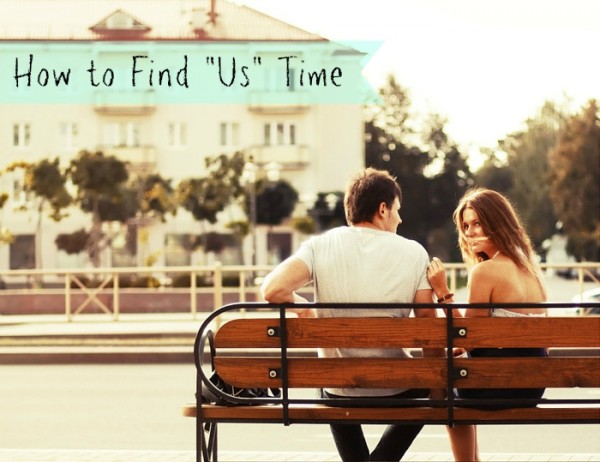 Nowadays, PK (post kids) things are a little bit different. Weekends are now dominated by sport, activities and children's birthday parties in between errands and housework.
Early mornings are de rigueur and half of Sunday is spent preparing for the week ahead.
And, like me, your partner may be someone with whom you plan how to manage the busy business of the household.
But once upon a time, things were different.
You had time to like and then fall in love with each other. To connect and dream of a future together. Can you remember?
When the kids come along, it can be hard to find the time and energy to re-connect. But I think it's more important than ever to keep yourselves on the same page when you have kids, and one of the ways to do this is regular "us" time.
So in today's post, I'm sharing some of the ways I've found it possible to spend regular time with Mr SnS PK and why I do it. I'd love to hear your thoughts in the comments below.
1. Have a Regular Date and Book it In
Like having regular "me" time (which I wrote about last week), the key to making "us" time actually happen is to Lock It In Eddie, well in advance. I'd love to be more spontaneous and all, but with three kids, it's not easy to sort them out with limited notice.
How regularly will depend on what works for you. We find that now our kids are a bit older, we try to get out by ourselves for a date once per month.
Usually, we book a favourite restaurant or a new place we'd like to try and at the same time we book our babysitter. It's locked in weeks in advance and is something we both look forward to.
Sometimes, a friend's birthday dinner at a beautiful restaurant or a special outing can be the "date" of the month too if we've got a lot on socially already. The aim is to be spending time as a couple doing something fun together.
2. Be Creative
A date doesn't necessarily mean dinner.
You might be the sort of couple that enjoys running together or a hit of tennis.
Or you might like to hit up a hip bar and have a cocktail.
Or go and see a band, live theatre or a concert.
You might even enjoy watching sport together. And yes, that's actually possible.
A couple of years ago, Mr SnS and I were given free tickets to the AFL Grand Final. Neither of us had been to an AFL Grand Final before (we both grew up in Melbs and love footy) and it was on both of our bucket lists.
Even though it was a rainy day and neither of our teams were playing – so we weren't stressed about the outcome and no-one "lost" – we had an awesome day. We cheered both teams (which confused everyone sitting near us), soaked up the incredible atmosphere and watched a cracking, competitive game. It was an awesome day out and a great "date".
3. Don't Let Logistics Get in the Way
If you're tired and broke, date nights can feel out of reach and just another thing you "should" be doing.
But there's always a way.
If you're tired, try an early date night. One of our favourite things to do (not just when the kids were little) is to book our babysitter for 5pm and hit up our favourite Italian restaurant (our fave is Tiamo 2 in Lygon St) for a cheap and cheerful dinner at 5.45pm and then hot foot it across the road to the Nova cinema for an art house movie just after 7pm.
The early start works on two fronts: we have a night off the bed/bath routine and are home by 9.30pm – an early-ish night. That's winning all round. Oh and the babysitter will love you too.
Day dates are a great option if you're a zombie by dinner time too. A trip to the gallery/NGV to see a special exhibition or a nice lunch out can be fun things to do to mix things up. You'll also have a break from the kids during the day too.
If your kids are older, you might like to go out for a coffee together in the afternoon if you feel confident leaving them at home for an hour or two by themselves. We are not at this point yet but I'm looking forward to it when it comes.
If you don't have loads of cash to splash on date nights, approach close friends or siblings for a reciprocal babysitting arrangement to save on the cost of a night out. This can work not only for date nights but weekends away (more on that below).
Of course, you don't even need to leave the house for a date. A date night might be as simple as a separate, candle lit dinner or your favourite takeaway and a bottle of wine after the kids go to bed or an arvo spent watching your favourite series together while the kids are outsourced or asleep.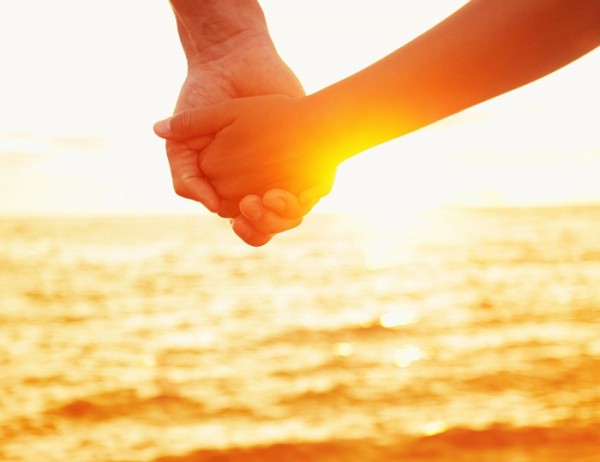 4. Limit Conversations About the Kids
This is a tricky one, particularly if you have a worry or concern about one of your kids and you want to make the most of the time you have to talk about it, out of their earshot.
We always talk about our kids when we go out by ourselves but we also try to talk about other things. For example, asking each other how are you feeling, are you happy, are you enjoying work, how are you seeing next year panning out and so on.
There are no "right" things to talk about of course. It's just worth thinking about each other as a partner – separate from our status as parents – as well as checking in with each other and having the time and space to talk about other things.
I reckon this is particularly important for stay at home parents, whose daily social lives tend to revolve around their kids. An adult conversation about something other than the kids can be refreshing.
5. Double Dates 
I'm a big fan of the double date. Every second month or so, we like to catch up with another couple we haven't see for a while and go to a place we will all enjoy together.
Sometimes, being on a double date reminds me of the dinners we used to have before we had kids. I find there is less temptation to talk domestic admin too when we catch up with friends – you're more likely to talk about different things (politics, movies, holidays, work shenanigans and so on), reminisce and tell funny stories.
It's nice to see your partner in this environment too – they way you used to see them BK. As someone who catches up with her girlfriends regularly too, it's a chance for my girlfriends and Mr SnS to catch up and also for me to catch up with their partners who are good friends of mine as well.
6. Birthdays and Anniversaries Are Important
We always, without fail, go out together for our birthdays and anniversary. These are occasions that our parents/extended family anticipate and are happy to babysit for. We definitely make the most of these opportunities.
I think it's important to celebrate another year together, to mark the occasion and make each other a priority on these days.
When I haven't been breastfeeding, we've also managed to go away for the weekend by ourselves. This time together is GOLD. Even though there are considerable logistics involved in making this happen (which can make you sometimes question why you are going to the trouble quite frankly), it is SO worth it and I'd totally recommend it.
You don't have to go to far too – we've had great stay-cations (like our overnight stay in Melbourne or here some ideas if you've got the whole weekend in Melbourne) or travelled less than an hour away (you can catch up on our weekend to Healesville here).
If you can't cover the kids for two nights, even one night out is still well worth doing. If not for the sleep in alone.
Again, if your budget doesn't extend to a weekend away but you have the babysitting sorted, spend the weekend at home together without the kids and enjoy the serenity and the sleep in.
7."Us" Time Doesn't Just Benefit You & Your Partner
Aside from the obvious benefits of spending time together for Mr SnS and I, I really believe our children also gain significantly.
In addition to the fun they have with the babysitter (our kids often ask us when we are going out again so they can play with the babysitter), by prioritising this time, we are showing our kids that we like each other and want to spend time together.
We are showing them that marriages and partnerships require time and energy.
When we have some regular time together, we release some tension, feel refreshed, more connected and are easier to live with. Which is good news for everyone.
Ultimately, I think that by investing in our partners, we are investing in our family by strengthening the bond between us, so we are hopefully as ready as we can be for the inevitable challenges of parenting and life.
* I was mindful when I wrote this post that it won't apply to everyone and for good reason. If your partner is abusive in any way and you are not sure what to do, you can receive free support from 1800 Respect – the National Sexual Assault, Domestic Family Violence Counselling Service.
Do you and your partner have regular time together? How do you manage it? What are your favourite things to do?