Recently I was searching for something on my blog – yes bloggers actually read their own blogs – and I stumbled across a post I'd written at the very end of last year.
In that post, I'd reflected on the intensity of our 2019 and wrote about what I hoped 2020 might look like:
"With none of the kids starting a new school next year, my hope for 2020 is that it will be a year where we can catch our breath, slow down and have the time and space plan some new adventures – big and little. I'm hoping we will all be OK, physically, emotionally and mentally. I'm especially looking forward to having people over to our new home and to not moving or holding any open for inspections."
It really made me pause.
Yes, 2020 has been Crazy Town, devastating for many and totally unpredictable, but maybe, just maybe, it hasn't been all bad.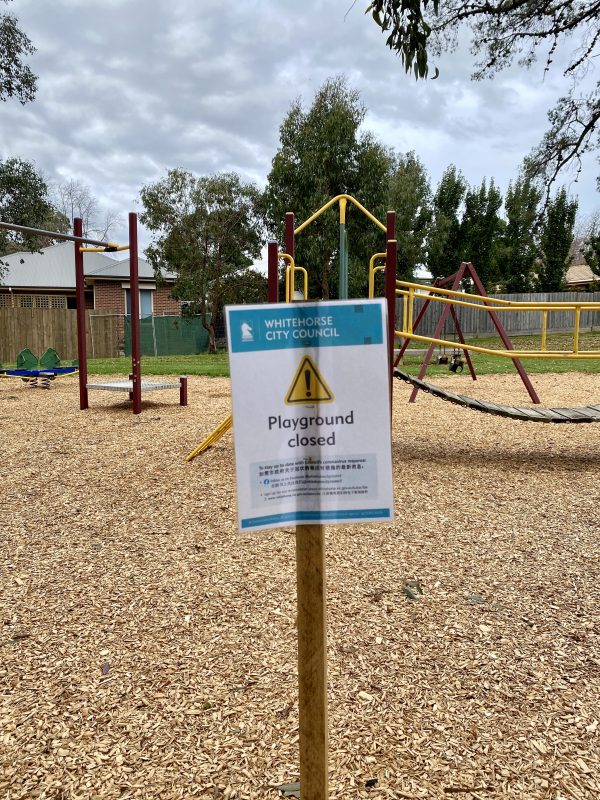 A reminder of the new normal at a local playground
Have we been able to catch our breath? Have we slowed down? That'd be a resounding TICK.
As for time and space to plan new adventures (although, not actually GO on any for the forseeable future)? TICK.
Are we OK, physically, emotionally and mentally? Well, apart from the many and varied challenges of #ISO and some very average days, yes, overall, we are doing OK.
Having people over? Not so much for the last ten weeks, but as no-one has any plans to go anywhere, I suspect the entertaining will be on steroids for much of the remainder of the year.
Not holding open for inspections? Thankfully we won't have to do that again, now we are in our awesome new house!
I don't think anyone could have possibly predicted the way 2020 has unfolded, even if you had a crystal ball or finely honed intuition. It has been curve ball after curve ball and we're not even halfway through the year. Aside from the predicted economic recession and sky rocketing unemployment, it's hard to know what the rest of the year will hold.
It's not all doom and gloom though, and as this strange and hopefully once in a lifetime experience of social isolation begins to end, although at a much slower pace here in Victoria than in other parts of Australia, I've been reflecting on the good, the bad and the ugly of the last ten or so weeks. (I also wrote about the novelty of this experience way back in the April school holidays in this post).
The Good
I have absolutely loved our slow weekends with no extra curricular activities. The feeling of waking up and having no obligations or commitments on the weekend is a feeling I have enjoyed immensely, especially after a hard week of supervising remote learning. Our plans usually now centre around when we'll go for a walk, what we'll watch on Netflix and what we will make for dinner.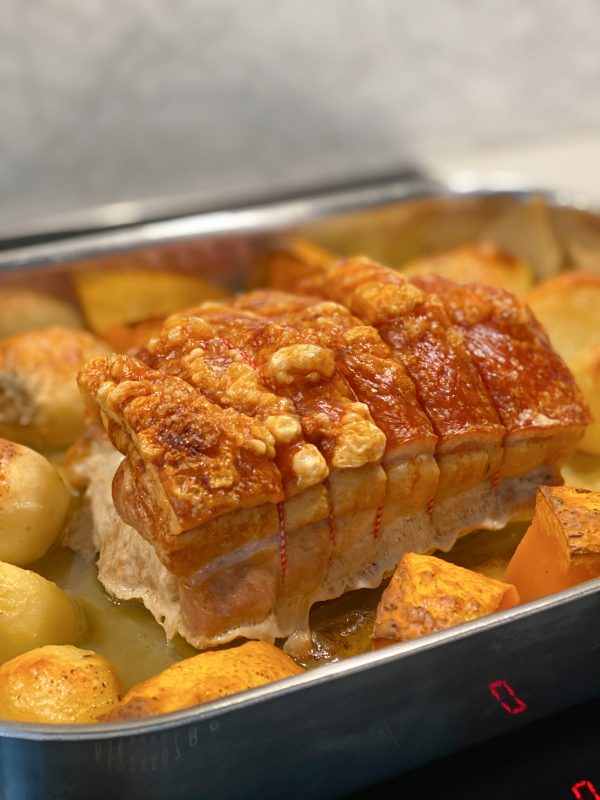 Delicious roast pork for Easter Sunday lunch
I've loved having time to walk nearly every day, and enjoy the spectacular Autumn leaves in our neighbourhood. This has been an important social time too, as we often run into friends or go to our regular cafe for takeaway coffees.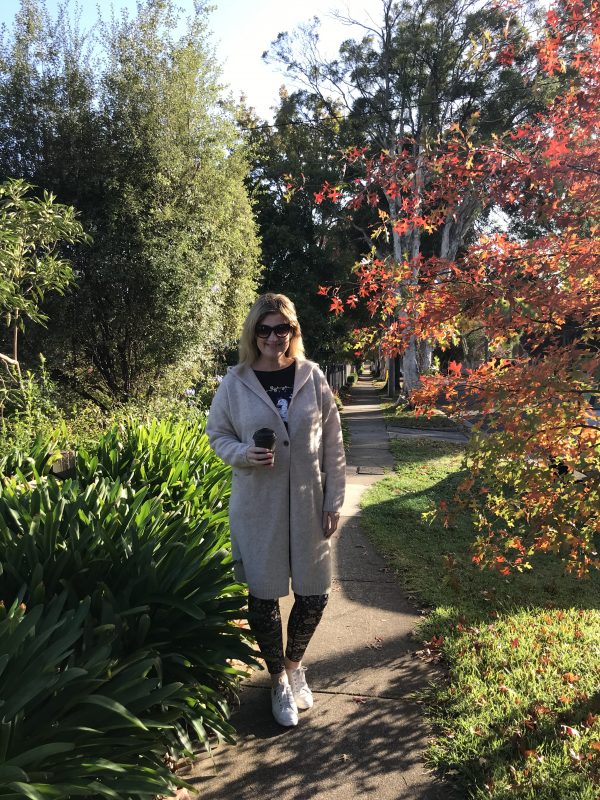 My #ISO uniform – details in this post
The kids have learned new skills – from making sausage rolls and baking through to learning to ride a bigger bike – it's been great to have had the time to do this together.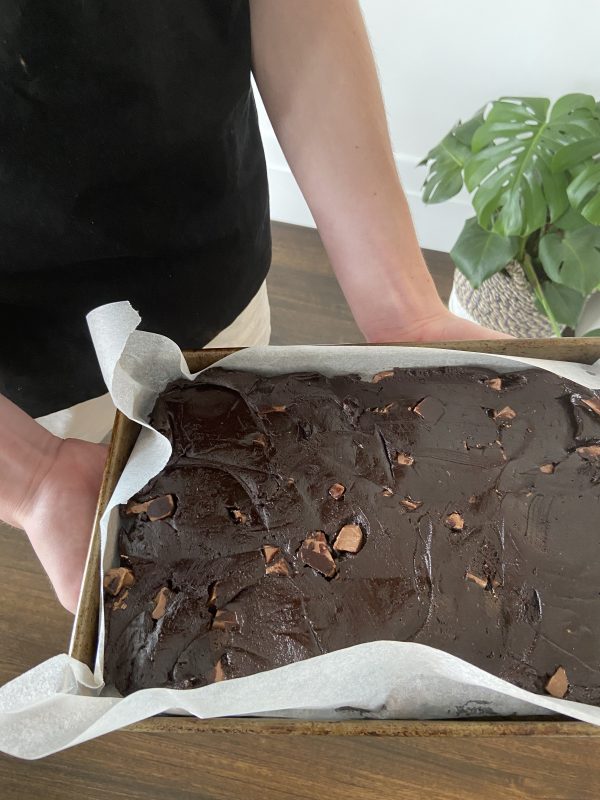 Mr 13 made sea salt and olive oil molten brownies from Hetty McKinnon's Neighbourhood cookbook. 
To have an extended rest from everyday demands while being at home, and not being unwell, feels like a once in a lifetime gift. I feel like I'll be referring back to this time for the rest of my life.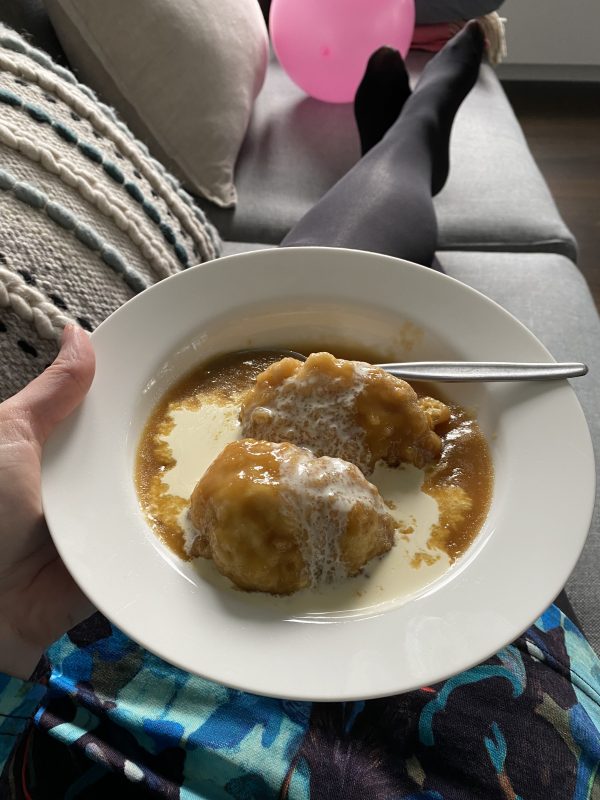 Mr SnS made me Golden Syrup dumplings on Mother's Day 
Watching the kids relax and not be hurried. Aside from missing their friends, they've all loved the extended time at home.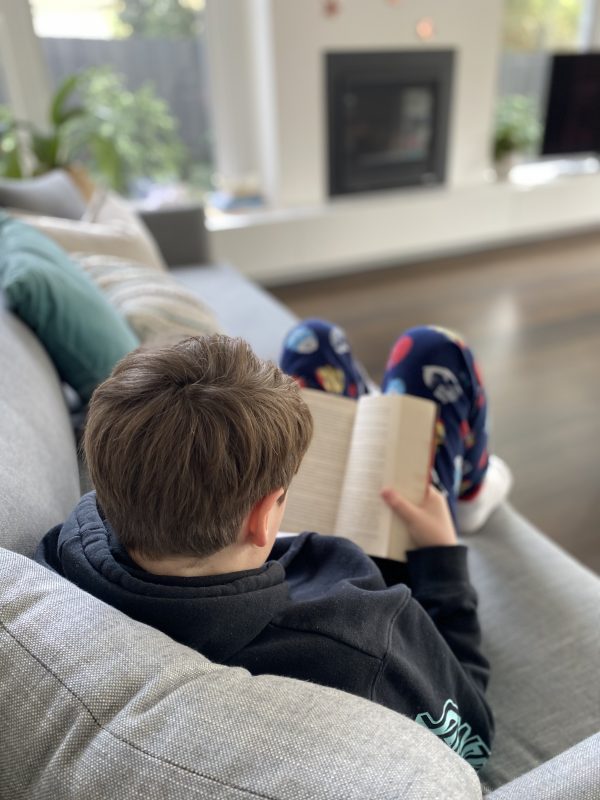 Mr 8 falls into the abyss of the Harry Potter series
As Mr SnS and I usually work from home, we were set up for remote learning already. The fact that we are living in our new house with plenty of space and work spaces for the kids has also been an enormous blessing.
The change in the mental load. While my brain has still been buzzing with #ISO related information and processing all the changes, it's been relieved of having to manage the logistics of the kids' extra curricular activities, washing and keeping track of all the uniforms and the other day to day busy-ness of normal life.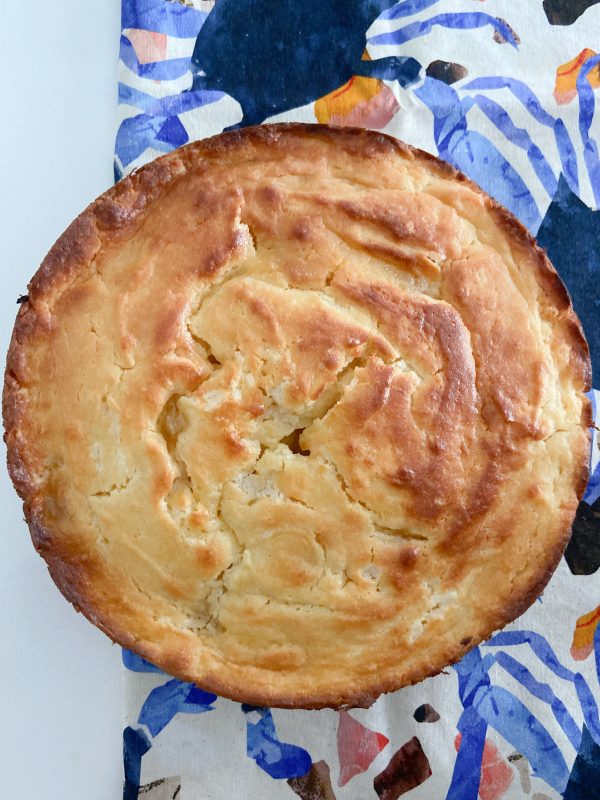 This Lemon Ricotta Cake was delicious
Having the time and space to cook new recipes and experiment a bit more. I've baked loads more than usual too but managed to add some great new recipes to my usual repertoire.
The Bad & The Ugly
I know I was on the bandwagon early on, and I do love my family and friends, but I never want to see or hear the word Zoom again, let alone stare into the abyss of people's faces while I manage my own facial expression for hours on end. I've been on Zoom for a half day work virtual retreat and training as well as Friday night drinks, Saturday night drinks, bookclub, Donna Hay, Mother's Day and various birthday parties and I'm officially DONE. Give me actual people or a text message any day, even if I have to wait another couple of weeks.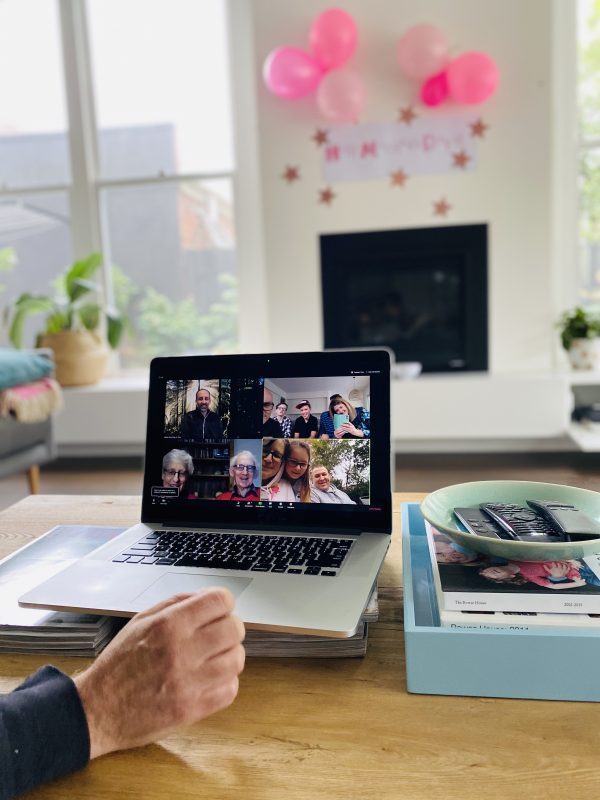 Mother's Day Zooming
Remote learning has been a massive challenge for me, and it's pretty clear to all of us that my skill set does not lie in the education or teaching space! We also have enough battlegrounds around here without adding education to the mix. It's hard enough to get the kids to eat their dinner, pick their clothes and toys up off the floor, pick up the dog poo or not annoy their brother/s without making them write an information report they don't want to write. One of our boys is a perfectionist, and it's been a challenge to get him to stop working and switch off, while another needs a lot of coaxing to get going in the first place and is happy to down tools at 10.30am. We have also managed to miss online music lessons and band practices despite our less than busy routine, because we have no routine. SIGH.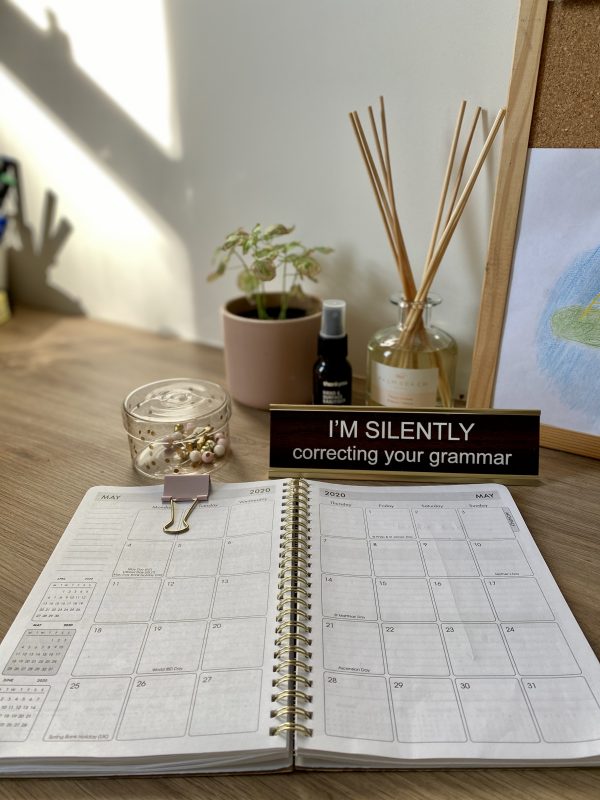 Not much planned for May 2020
As we are both self employed, and I have a casual job as well as my blogging, our work (and income) has been affected by Co-Vid19 like many other Australians. It's hard to know when things will go back to normal or if they ever will. I've found myself at both extremes too – working full time for the first four weeks of the kids being at home which was good financially but stressful logistically, while I've had no new work for the last four weeks which means I've had time but less income and no structure to my days or week outside of supervising the kids' remote learning. Managing the "feast and famine" nature of this time has been a challenge for me.
Screen time has been a killer in #ISO. With remote learning delivered on school iPads, connecting with friends and family over Facetime, Zoom or House Party and all the texting going on, I feel like my kids have spent more time than ever on their screens every day, especially the teenager who spends all recess and lunchtime on it too, chatting to his friends. While all of these things are important, managing three kids on different and sometimes multiple devices for extended periods has been really challenging at times.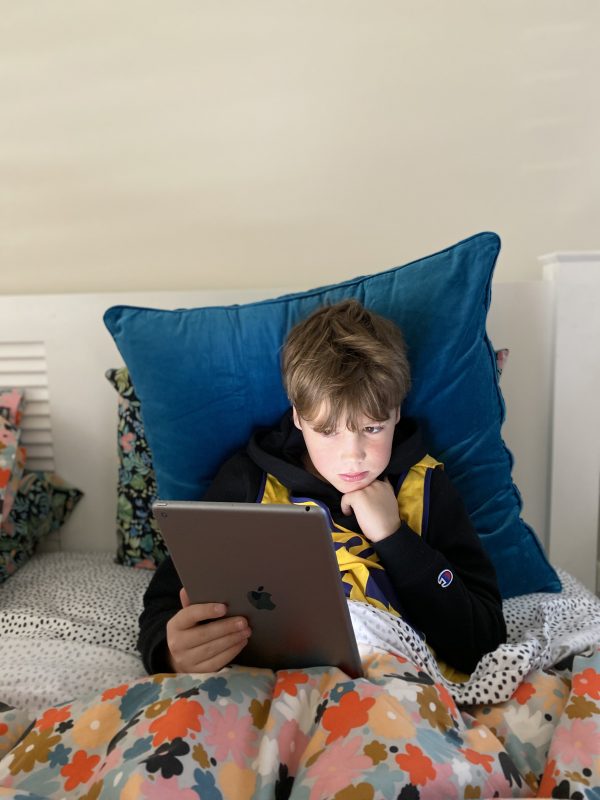 Mr 8 watching Dude Perfect or something along those lines in our bed on a cold morning
I've really missed all the incidental and planned social contact that a regular routine gives – school drop off and pick up, running into friends at the shops, sitting next to each other while the kids play sport – not to mention those spontaneous plays in the park and Friday night drinks as well as regular catch ups like family birthdays and book club. While some social contact is possible now, given we are a family of five, those big group gatherings of the past are still a long way off.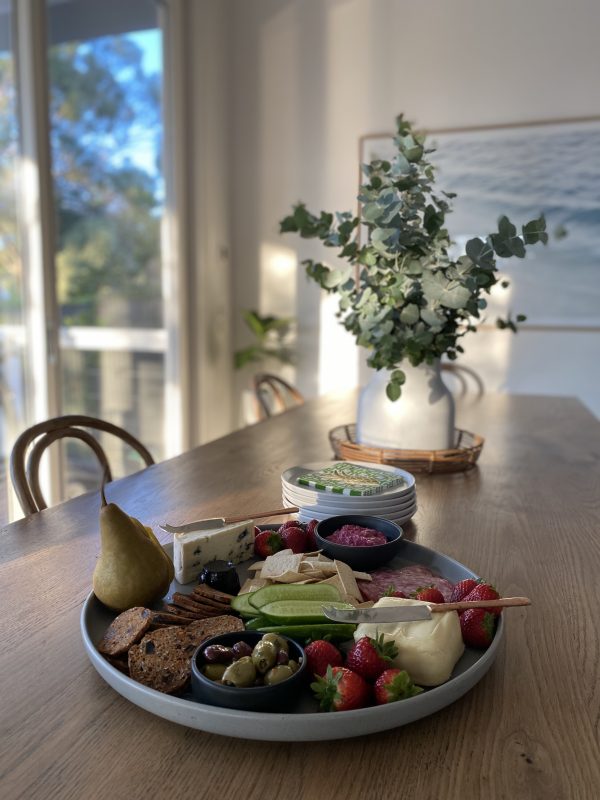 Missing Friday night hangs
Online shopping has been both good and bad. The worst of it has been the long delivery times and the cost of sending back returns. The best part has been doing it from the comfort of home in my trackies!
I've really missed listening to podcasts. Not having much – if any – time to myself or in the car has meant when I do get time, I also long for the quiet and less stimulation.
Not spending Mother's Day with our Mums was pretty tough but a small insight into what it's like for people who aren't able to do this normally.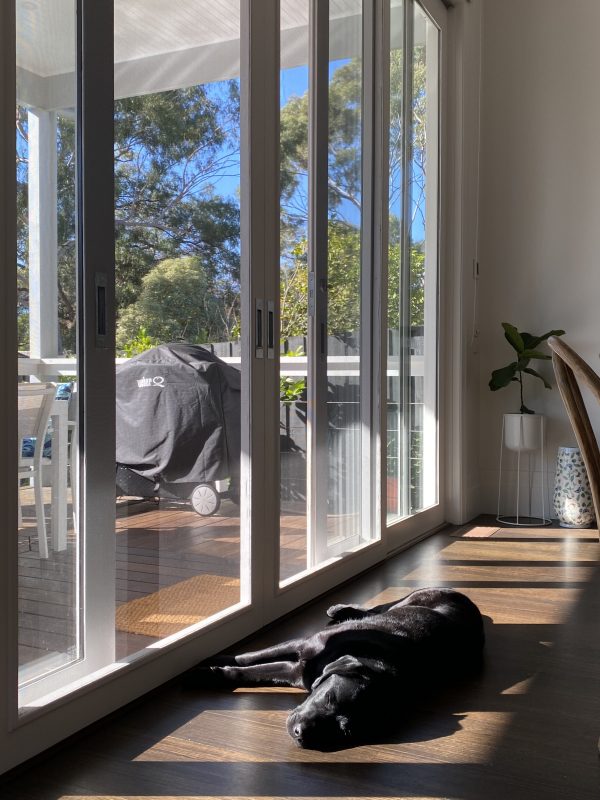 Our girl Roxy living her best life in the afternoon sun
I feel like how I feel in #ISO is very much influenced by the weather. On days/weeks where the weather is good and we can get out and about for a walk or sit/garden in the sun outside, I feel amazing and contented. When it's gloomy, grey and cold outside, the combination of #ISO and the weather has felt oppressive at times. I've reflected that if things were "normal", these would be days I'd hit up the local shopping centre, catch up with friends or go to the movies to escape the weather.
So over to you – how would you describe the year so far? The good, the bad and the ugly?