Have you, like me, spend some time reflecting on the year that was lately?
In my circles, the usual end of year slash festive banter includes questions along the lines of, "So what sort of a year has it been for you?" and, "How would you describe your 2019?" as well as those forward looking enquiries about our hopes and plans for the new year.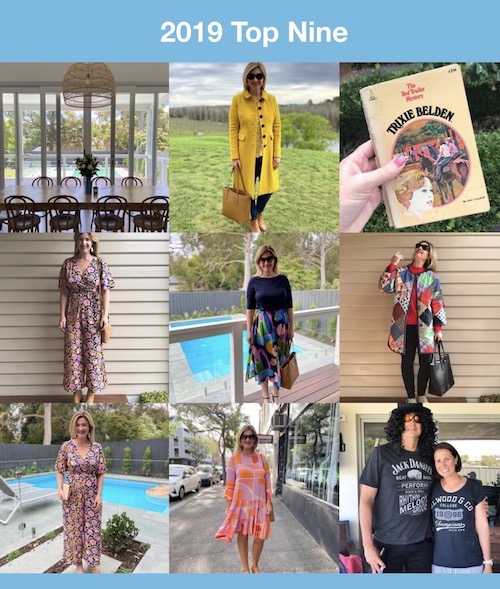 According to Insta, my year looked like this …
I've generally replied that it's been a pretty intense year and one I'm happy to close the book on.
Our 2019 was a year packed with milestones, highs, lows, frustrations, pressure, significant challenges and changes, some of which were admittedly self inflicted thanks to our decision to build a new house.
Looking back, there were probably a few years' worth of major changes jammed into the one calendar year.
Let me fill you in.
Back in January, with our new build underway, we started the year knowing it'd be a big year. We'd have to prep our current house, sell it in an uncertain market and then move into our new home at the end of the year. There was a general feeling of excitement, tempered with some stress and the knowledge that we had some serious work to do before we got to the fun part.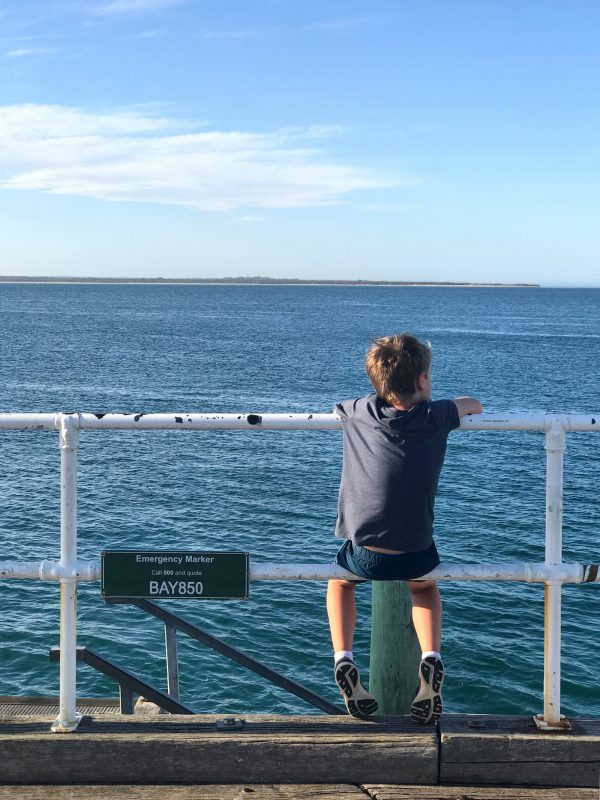 Enjoying a sunny Summer's day in Cowes
Our eldest son was also starting high school, which was new and exciting but also a little anxiety provoking as we got our heads around a new routine, two school's worth of administration, school sport on weekend, new friends and different expectations.
Then, in late January, just as we were leaving our summer beach holiday in Smith's Beach, we received devastating news from Perth. Our friend Anthony Exeter had been critically injured on the drive to his summer holiday with his wife Kelly and their two children. He died a couple of days later. We were left reeling from the shock, but mostly devastated for Kelly, Jaden and Mia and their extended families, friends and communities.
But despite the grief, life didn't stop.
A few days later, the kids all started school and February began with an onslaught of school admin: information nights, school photo forms, parent/teacher chats and so on. It was BUSY.
Three weeks into the term we met with a real estate agent who recommended that we put our house on the market in March, with an auction in April in the middle weekend of the school holidays – of course.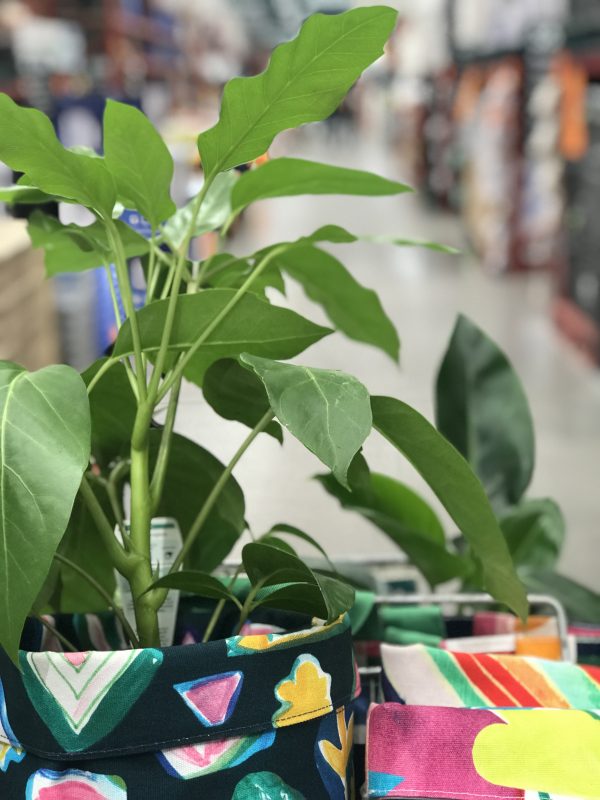 Bunnings, my new favourite place to shop in 2019
Our March was then spent attending to various jobs around the house, the mother of all declutters, endless candle and indoor plant buying and house cleaning, house cleaning and more house cleaning.
The campaign then began and I found my routine for open for inspections, working around our shedding pooch Roxy and three lovely but untidy children who I discovered love to walk around the house touching walls.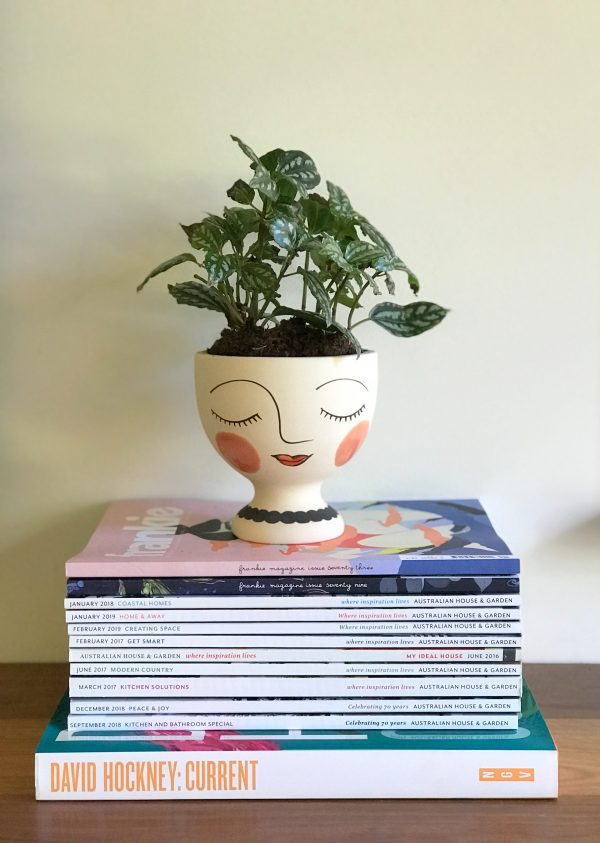 A happy nook
All I remember about April is that I travelled for work, we went to auction, didn't sell at auction which was unsurprising but very disappointing and that I prepped for SEVEN open for inspections during the school holidays. The saving grace was a quick trip to Syds to see the Dancing with the Stars final  over the Easter weekend.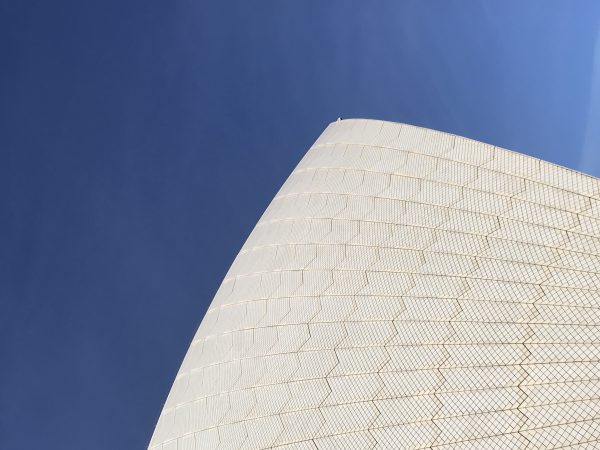 The Opera House
Not long after we got back, we received and accepted an offer on our house, so in May we could announce that we had sold our house. HURRAY! As well as the relief of selling was the relief of no more open for inspections. I spent the rest of May not holding open for inspections and enjoying my styled house …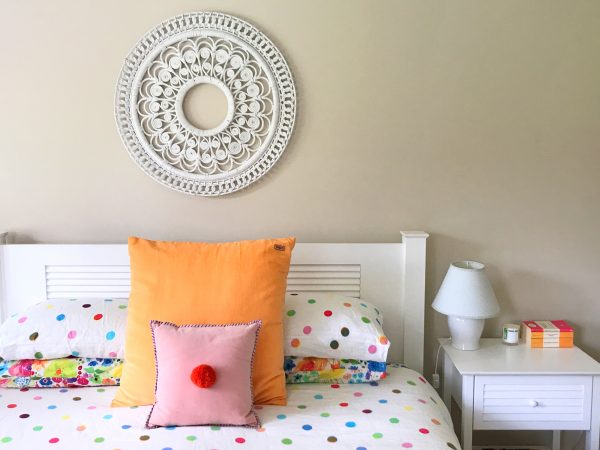 Bedroom goals
In June our kids' birthday festival (three birthdays in three weeks #partytown) kicked off, and we then jetted off to Bali on the last day of term which was bliss, notwithstanding our unscheduled overnight stopover in Jakarta.
This Insta collage captures this time well …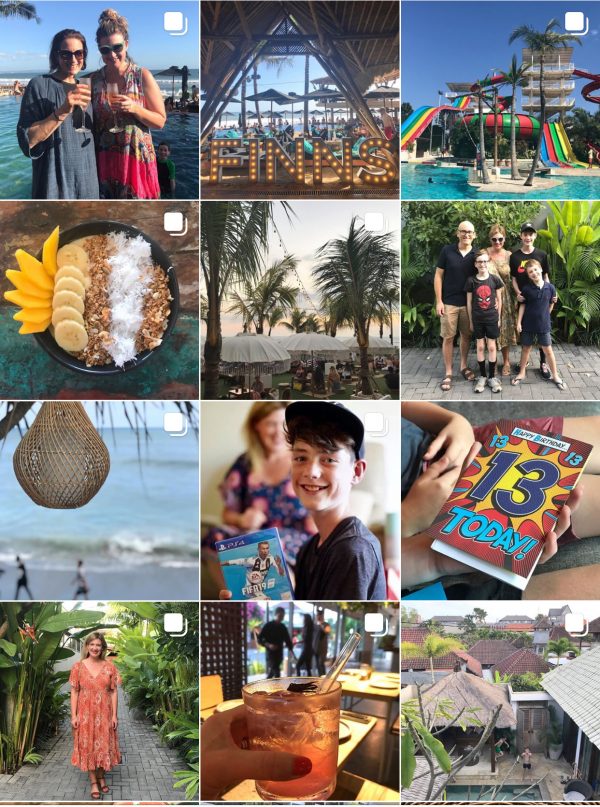 Spending a few days with Kelly, Jaden and Mia and Ant's parents in Canggu was definitely the highlight of our time away.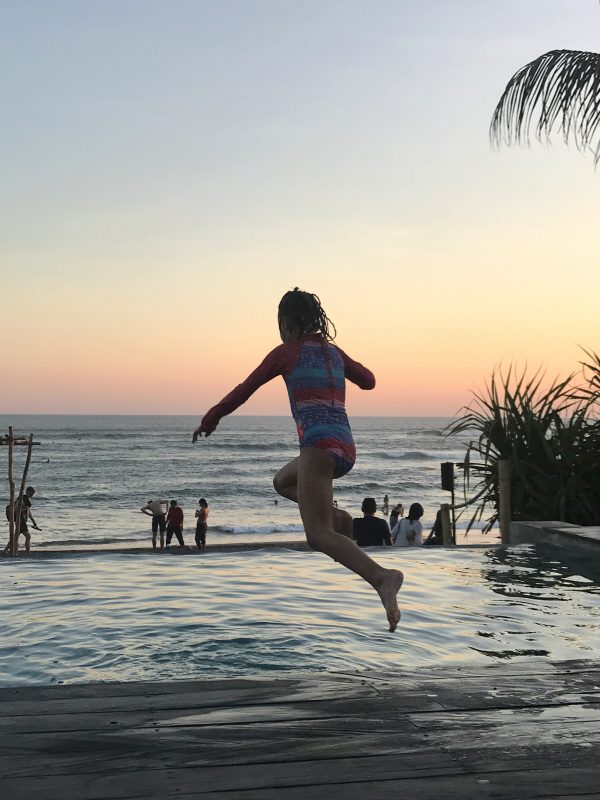 Mia jumping in to the pool at The Lawn, Canggu
Lo and behold, when we returned home from Bali in July, our much loved Roxy was in the animal hospital and not in a good way after eating something that didn't agree with her. Two rounds of surgery in three days later, she was fortunate to get through it all.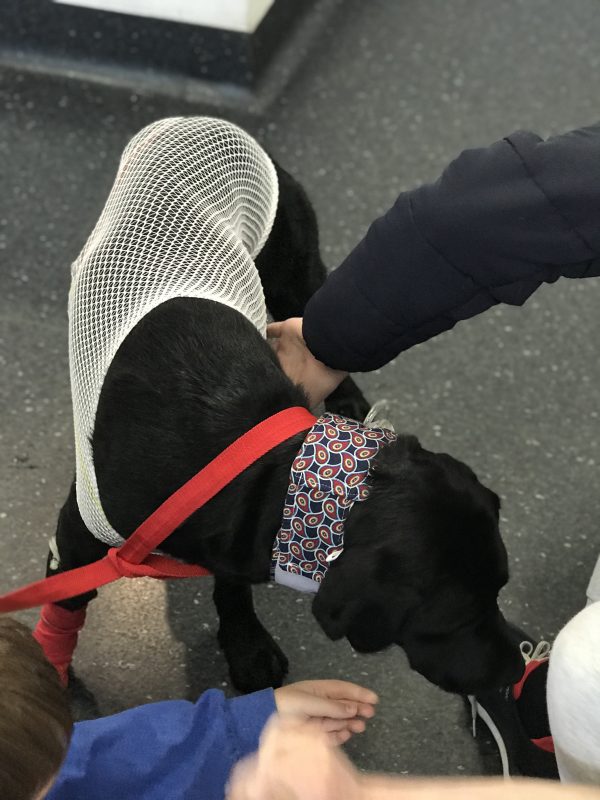 One of my most vivid memories of the year is seeing Roxy at the vet hospital, limping, shorn and attached to three tubes, and me bawling my eyes out while I told the kids she'd be fine. Over thirteen grand later (most of which we got back – thank goodness for pet insurance!), she recovered in amongst the last of the birthday festivities.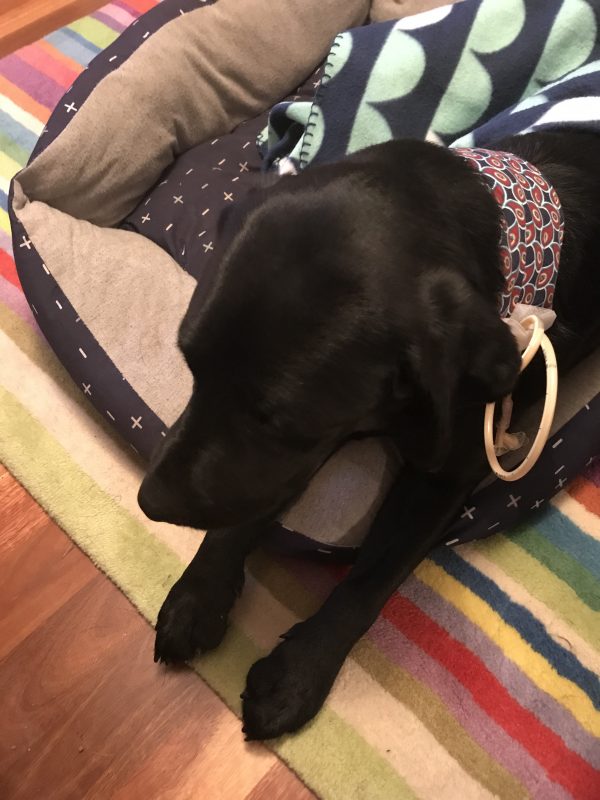 We breathed a huge sigh of relief that our girl was home and on the mend, celebrated Christmas in July before we then started to pack for the Big Move.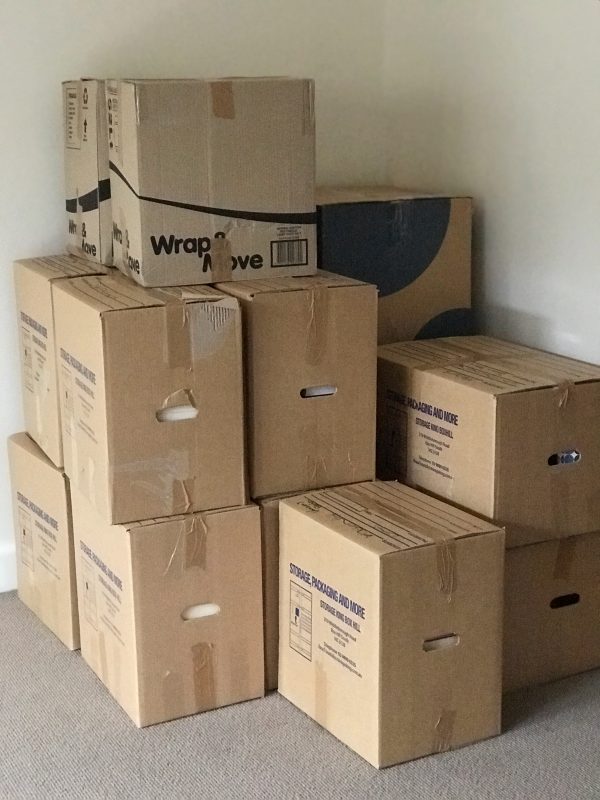 Meanwhile, I worked my backside off to complete a huge piece of work, which I'd been working on since November last year and in and amongst everything I've covered in the year to date.
Halfway through August, we packed up our whole house, put most of it in storage and moved into an Air BnB in a neighbouring suburb for a few months while we waited for our home to be completed at the end of November.
Of course Book Fun Day fell in the week we moved …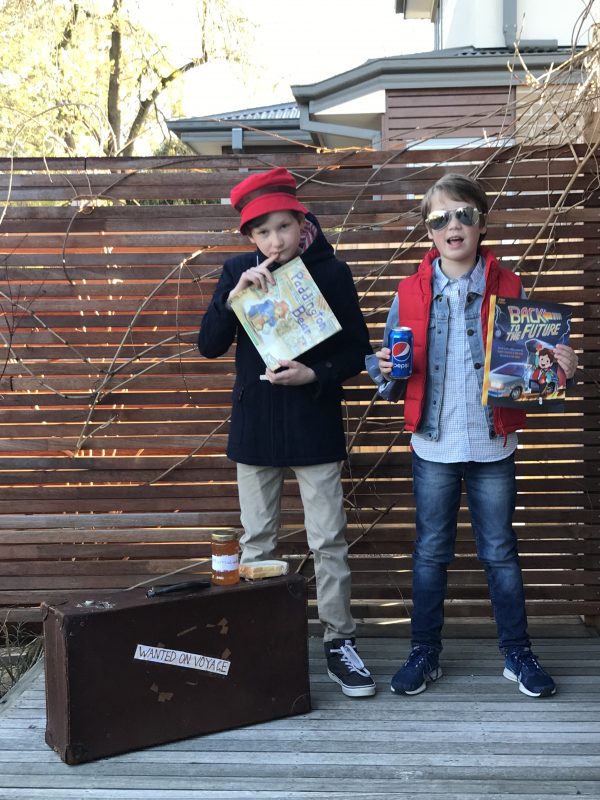 Paddington and Marty McFly
I spent the rest of August trying to work out what was in storage and what we'd brought with us. And driving. Not living near our peeps meant no carpooling and seemingly endless driving.
September came around quickly, and with it some warmer weather, the AFL grand final and the school holidays. Our week away in Bright with Mr SnS's sister and her family was just what we needed before the craziness of Term 4 was upon us.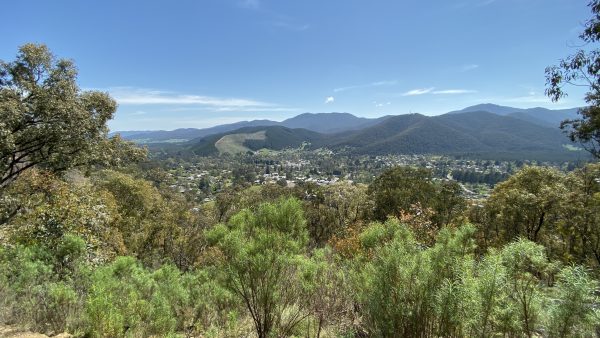 Looking over Bright from Huggins Lookout
All I remember about October was that it was fun and that it rained A LOT. Busy and fun. From Ladies Race Day and a day at the Yarra Glen races, through to birthday parties as well as all the usual weekend sport and school commitments, it was on like Donkey Kong.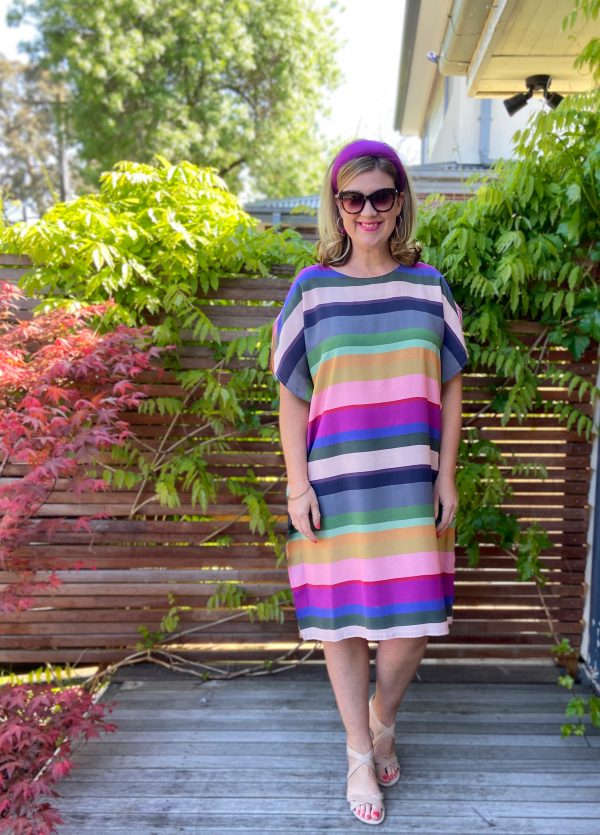 Dressed for Ladies Race Day in current season Elk
We started November with excitement as our moving in date approached. I researched door handles and light fittings and became a very boring person who wanted to workshop said handles and fittings. A long weekend in Sorrento, family birthdays, a date with Monica Lewinsky and some early end of year festivities were highlights of the month, but our handover for our new house at the end of November definitely took the cake.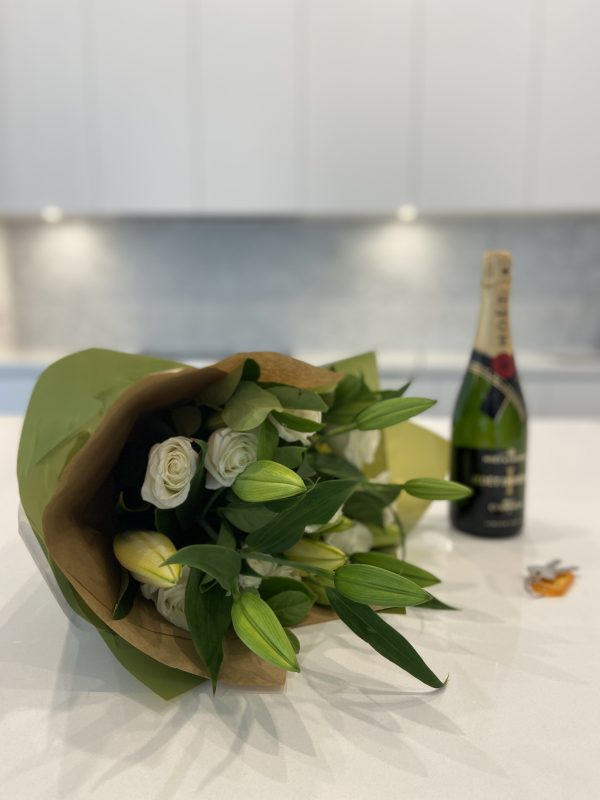 A lovely handover gift from our builder
As we're now at the end of December, the last few weeks have been ridiculously jam packed with moving, Christmas functions, showing people through our new house, my birthday festival, and hosting two family Christmas dinners plus all the end of school presentation nights, carols and other do's. While it's been a busy time, we've also been able to finally exhale, enjoy the spoils and think about the new year.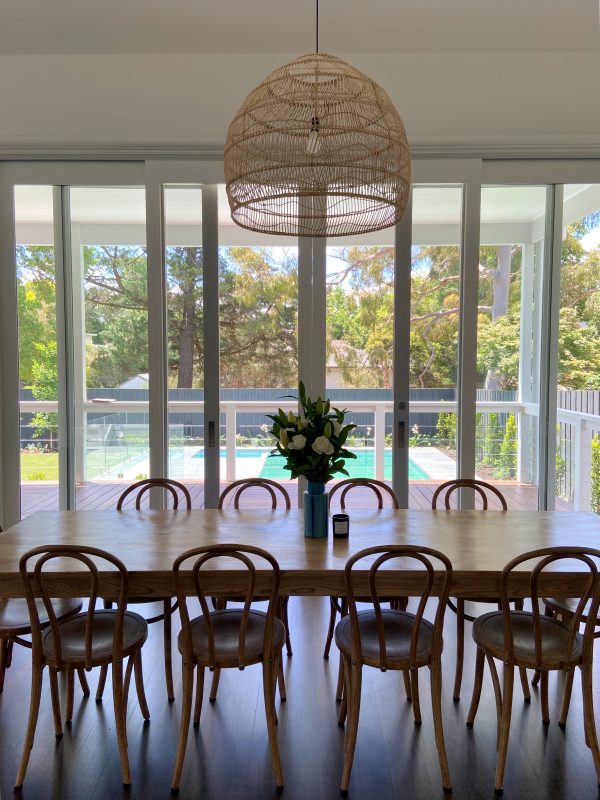 Our new view
Looking back on our year, while it's been intense, overwhelming and just plain relentless at times, I can say, hand on heart, that – what we had control over – it was all worth it.
The pain was worth the gain.
It is also not lost on us that we are extremely fortunate, and we are incredibly grateful to be surrounded by supportive and generous family, friends and a community who we in turn love and cherish. A feeling that is only intensified by the terrible loss of our friend Ant.
So what will 2020 hold?
With none of the kids starting a new school next year, my hope for 2020 is that it will be a year where we can catch our breath, slow down and have the time and space plan some new adventures – big and little. I'm hoping we will all be OK, physically, emotionally and mentally. I'm especially looking forward to having people over to our new home and to not moving or holding any open for inspections.
If you're interested to read more about some of the aspects of our year I've touched on above, you might like to read the following posts:
So how was your year? What's in store for 2020?