At this time of year, it's not uncommon to hear people talking about how the year has flown by.
"It's been such a crazy year".
"I can't believe it's November already."
"I've never been busier".
I'm guilty of saying all of the above too but believe me when I say it's not a badge of honour or something I'm bragging about. We're all busy, sure, but there have been a few things going on behind the scenes here – mostly exciting things – that have perhaps contributed to these feelings for me this year, which I'd like to share with you today.
Also, to be clear, I'm definitely not complaining, I'm just trying to explain why there might be times over the coming months – as there have been lately – when I can't keep up with my usual Monday/Wednesday/Friday posting schedule here on the blog.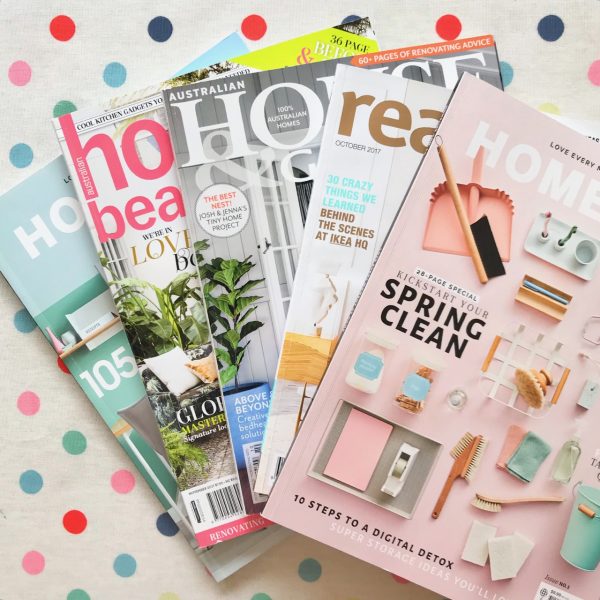 OK so the first thing – and it's a biggie – is that we're building a new house.
While we absolutely love our current home and will be very sad to leave it, with Mr SnS and I both working from home pretty much all the time now and our three boys getting older, for some time we've been thinking that it would be great if we could create some separate zones and bigger spaces moving forward, especially for Mr SnS who records podcasts and videos in our home office and has team meetings to cater for.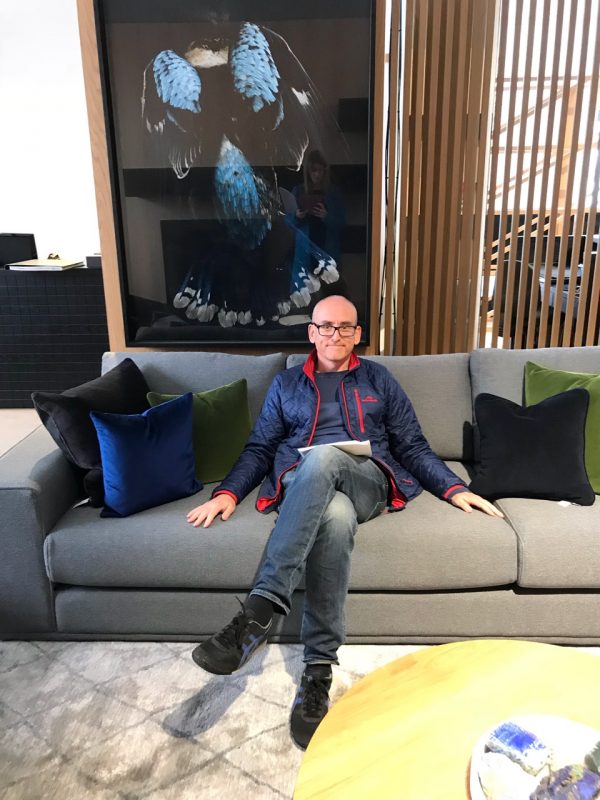 Mr SnS road testing a new couch at Zuster
After much searching, we bought a knock down around the corner earlier this year. We very much wanted to stay in our much loved neighbourhood – we made sure we'd still be eligible to be invited to the street Christmas party too – so after looking for some time, like Sophie Monk with Stu, we finally found The One.
After the initial high, followed by a freak out, and then some research, we've decided to go down the custom designed road as what we need is quite specific to our circumstances.
As a result, we've spent the last few months with our designer (the fab Jo from Beautiful Home) nutting out what we need for the five of us moving forward. The priorities are a much bigger home office for Mr SnS for his multi media needs, a separate office for me and the boys and predictably perhaps, a massive walk in robe and laundry to cater for all the style and shenanigans going on around here.
Things have been going smoothly so far but we know the process is usually fraught with delays and the unexpected, so at this stage, optimistically, we are hoping to start building by March or April. Fingers and toes crossed for that.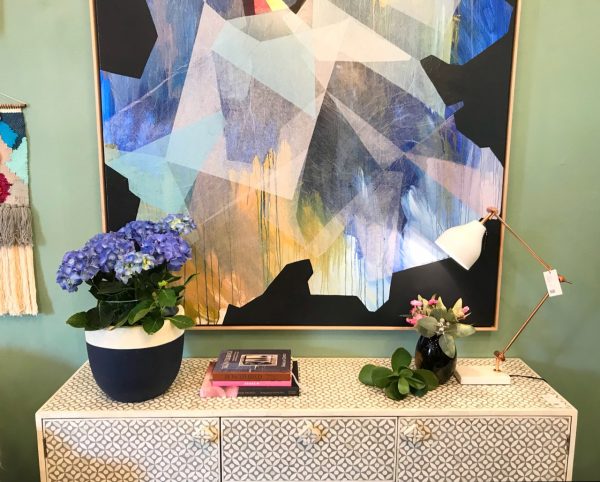 Interior styling goals
In the meantime, I'll continue to pore over home mags, Pinterest and visit stores like Fenton and Fenton (pictured above and below) for inspo, while I'm choosing sinks, basins, appliances and toilets and thinking about storage and the durability of black tapware. As usual, simple, stylish and practical are the big priorities for me, particularly as we think about things such as designing a family bathroom for our three teenage sons. I know, right? The other day, our designer was talking about what they'll need when they're all shaving and I was like, Whaaaaat?
So I'll be sharing my Building A New Home Journey here on the blog and no doubt I'll be asking you for all your intel – paint colours, most durable and boy-hardy toilets and other critical intel – in the coming months.
I may also be posting photos like this one I took this week at Fenton and Fenton as I swoon over furniture and decor …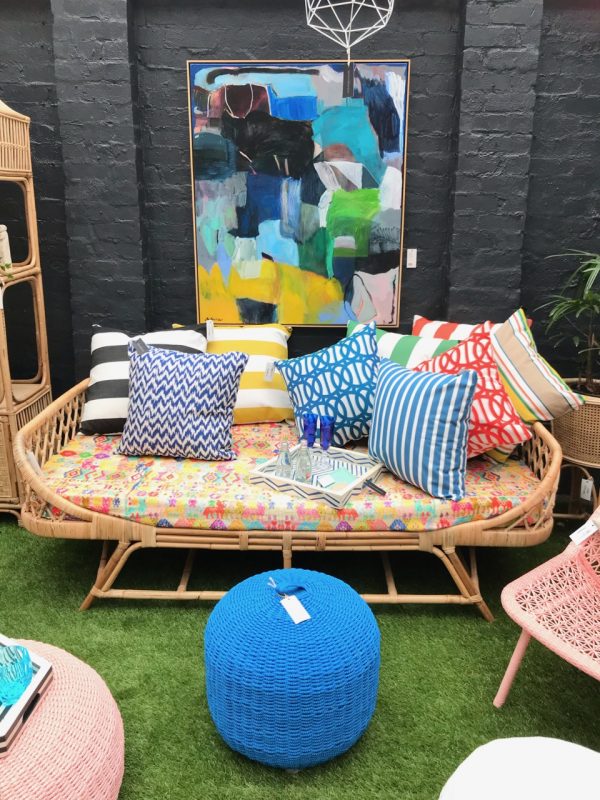 Outdoor goals
The other thing that has taken up a lot of brain space for us this year has been The High School Decision. Our eldest son is in Grade 5 this year, so we've been off to various open days and interviews during the year in the quest to find a school that will suit all three of our boys – this might be aspirational or delusional perhaps but ideally what we'd like and where we hope to land. I'm surprised how much time and energy this has taken and I'll be super relieved when it's all locked and loaded.
Finally, the other exciting news relates to my work.
As I shared in this post, I went back to my old work recently for a short term project. I finished that last week and was really happy with it but meanwhile, there's been some new-ness bubbling away on the blogging side of things too: I've got a regular radio gig. I know. Who even am I?
I can't say I'm someone who ever had major aspirations for radio or media work but I am interested in doing my own podcast at some stage, so when the opportunity presented itself, I thought to myself, that's amazing and why not? I know I can talk about fashion, travel and books until the cows come home, so why not share that intel with the listeners of 89.9FM?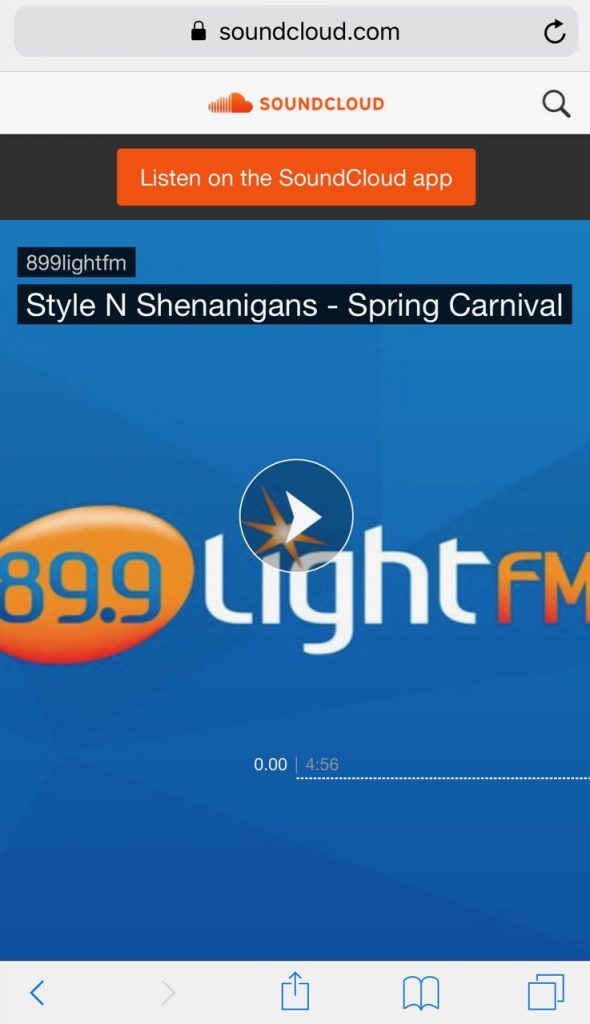 So tune in Saturday mornings on 89.9 Light FM – which you can also find online here – if you want your Style and Shenanigans delivered live. I usually talk about something I've written about on the blog the week before and so far, I've covered racing fashion, unexpected things I loved about China and how to make some cash selling clothes at a second hand market.
So over to you? What's been happening in your life lately? Any tips for building a home or choosing high schools?