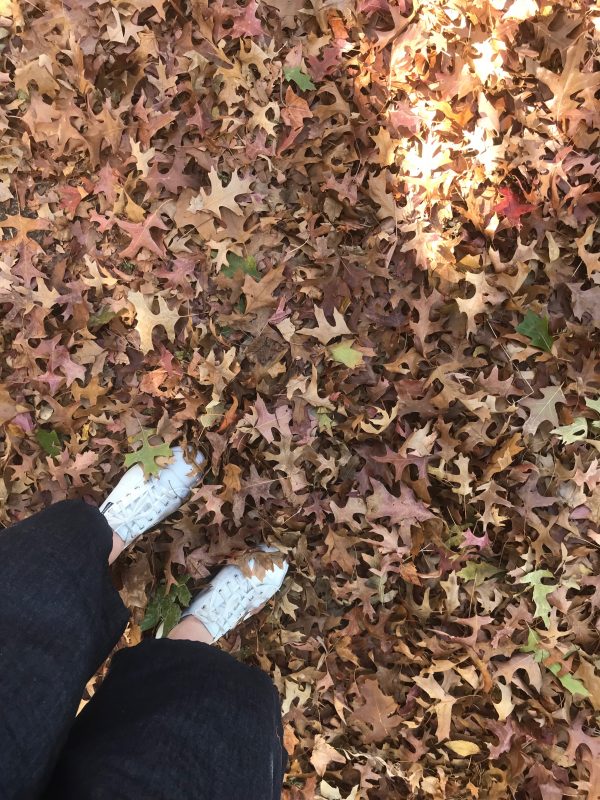 Things have been a bit mad of late and I've realised that it's been a while – since this post in fact – that I shared what's been happening around here at Shenanigans HQ in more than cursory detail.
I don't feel like I've been able to keep up here on the blog as regularly as I'd like to as well, so I've wanted to share a little of what's been going on in the background in recent times.
I don't like to use the word "busy" as a badge of pride, but the reality is, I've always found family life pretty consuming, let alone all the other work, volunteer, social and extra curricular bits and bobs that fill up our calendars and our lives.
I've also been going through a period of transition of sorts lately – with my youngest starting school last year, there's been more time to look ahead, plan and think about how we want the next few years to look – in all departments.
So without further ado, here's what's been happening around here of recent times …
1. Our 'New House' 
As I shared last year, we're in the process of building a new house and man, it reeeeally is a process, as many of you know,  isn't it?
The designing phase is done – TICK – and we've even chosen things like appliances, our roof, finishes and paint colours as well as having completed our cabinetry design and electrical plans.
We're now in the process – there's that word again – of securing a building permit and a change in our local council's vegetation policy – introduced in February 2018 and effectively immediately – has necessitated another stage in the process as we seek to comply with council's new requirements. Unforeseen and yet another expense, but hopefully we can tick the boxes, secure our permit and finally approach builders before Christmas in a month or so.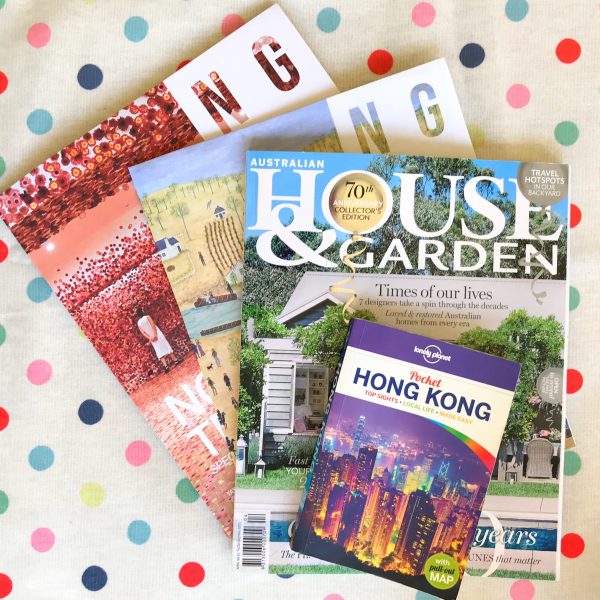 In the meantime, I'm reading home mags and Pinterest but more for the decor as our design is sorted. I have put a ban on purchasing things for the new house until we've begun to build although I do have a small box of goodies in the garage already.
2. More New Work From My Old Work
One of my goals this year was to work more – not just here on the blog but also in my previous professional role. I've discovered I'm someone who is energised greatly by variety and I'm at my best when I'm doing a number of things that challenge me in different ways.
So the creative pursuit of blogging – especially the writing process, photography and community aspects – continues to be something I enjoy very much, but I also love the intensely analytical and intellectually rigorous aspects of my post lawyer-professional life along with regular contact with colleagues and clients.
So, in late March I took on a new project as a contractor which has been great. I've really enjoyed the work to date and am enjoying being back in my old saddle, so to speak. Here I am on my first day back wearing this Boden dress and Sara heels from Frankie4 Footwear (now sold out – sorry).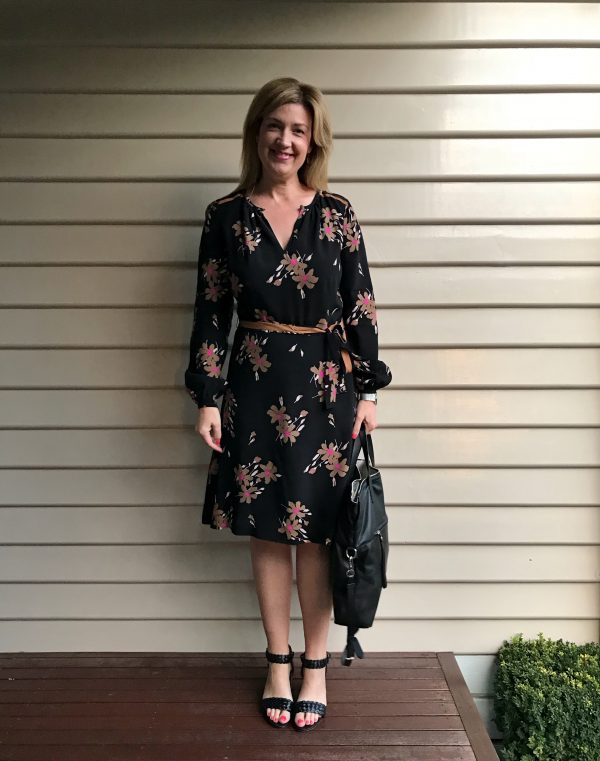 It's been a bit of a juggle though, especially starting just before the school holidays, but it's been worth it. I find it hard enough to find time to write blog posts on the holidays as it is, so it was a bit tricky balancing that over the holidays, but hopefully now the term is up and running, I'll find my groove again. Fingers crossed.
In the short term, while I'm juggling two jobs plus all the usual bits and bobs, I'll be posting here on the blog once or twice a week, Wednesday and/or Friday.
3. Family
As I shared last year, it's been a year of transition on the family front with my step dad's death last Winter. More recently, my mother in law finished a course of chemotherapy and is thankfully now in remission.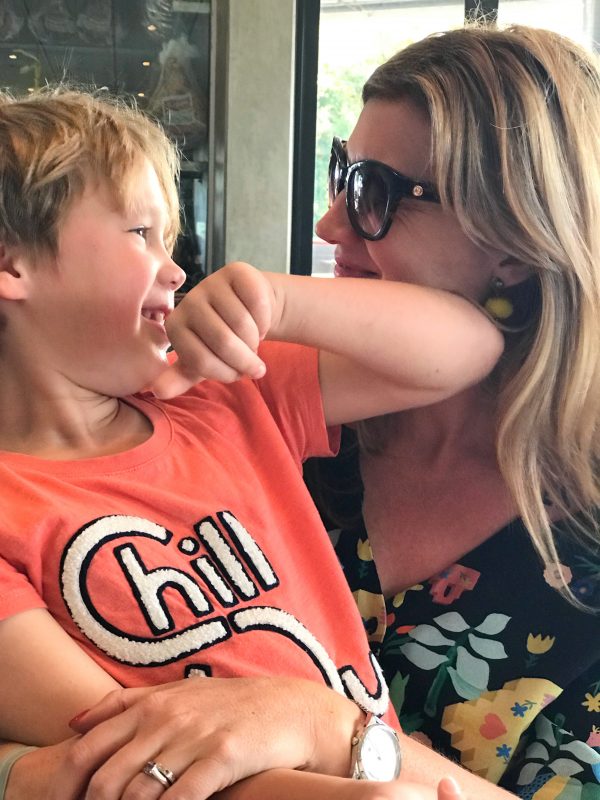 Along with everything that's been going on in our extended families, the general day to day routine of three boys is a constant challenge for me. I know I'm in a sweet spot with three at primary school together, but it's hard not to keep thinking and planning ahead for The Next Thing. I'm definitely wired this way.
4. Travel
We have an exciting year of travel ahead which begins with Mum and I heading to Honkers together on a week long girls' trip in May. I've never been to Hong Kong before so am super excited and would love it if you could tell me All The Things I need to do while we are there.
Then we are off on a family trip over the long weekend to Uluru which is a pilgrimage of sorts for me. I can't wait and again, any tips and intel would be greatly appreciated.
5. Our Village
As I've shared over on Instagram, in recent months, our local community has been deeply affected with the deaths of three parents in our school community. It's been a really, really sad time. Combined with what's been going on in our extended families, I've been more aware than ever of the fragility of life and, at the risk of sounding like Oprah, living with intention.
For me this looks like saying yes and giving things a crack.
Telling my kids as many times a day as I can that I love them and squishing them hard.
Trying to be patient when I'm eye rolling on the inside.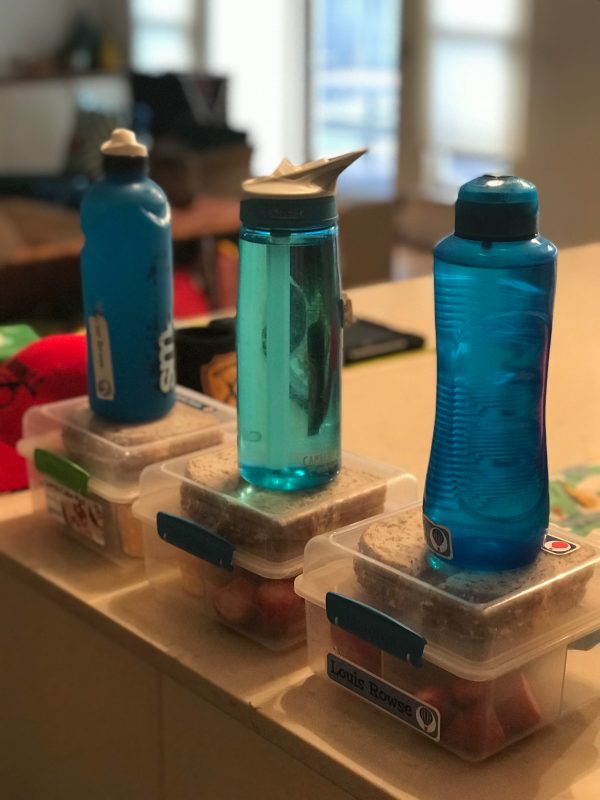 Prioritising family time and planning new adventures together.
Making time for spontaneous lunches, coffees and catch ups even though I should be working, because that's the friend  I want to be – the friend who says YES – and I'm always more productive if I break up work with a treat. That's what I'm telling myself anyway.
And trying to make the most of every day, even the same same, routine, ground hog days.
And, yes there are more  pearls of wisdom where that came from.
So that's me in a nutshell – what's been going on with you lately?