Have you visited Hobart before?
If you have, you'll know that the capital of TasVegas punches well above her weight in all departments.
In fact, if I had to give a hot tip to anyone venturing there any time soon it would be this: Pack lightly and wear stretchy pants.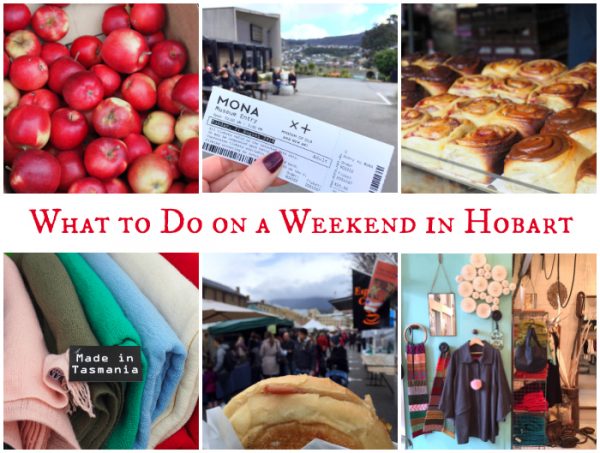 As well as what you'd expect – historic buildings and the beautiful scenery and waterfront Hobart is renowned for – Hobart really impresses in the foodie and style stakes too.
On my recent visit – and as with my two previous visits – everything we saw and ate was really, really great and at times, quite different and dare I say it, often better than what you might encounter on the mainland.
I thought Hobart would be a manageable destination for a long weekend but really, we could have happily added another couple of days at least to cover off all we wanted to do.
In the end, we spent three nights in Hobart and what follows is some of what we did and loved as well as what we would have done had we been able to stay longer. I travelled with a girlfriend too (we've previously had fab trips to Byron Bay and Bali), but I'd do a pretty similar version with the kids but we'd probably need an extra day or so.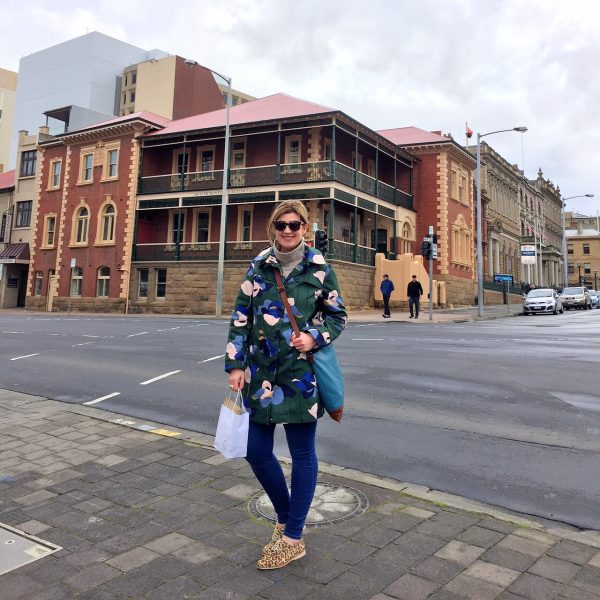 1. Salamanca Market and Surrounds
High on my list of Hobart priorities was a visit to Salamanca market, a weekly market in Salamanca Place, showcasing local Tasmanian produce and products. It's open from 8.30am to 3pm every Saturday so you can still have a sleep in and not miss out.
I also love the surrounds of Salamanca Place with it's elegant Georgian sandstone buildings and the distant hills in view.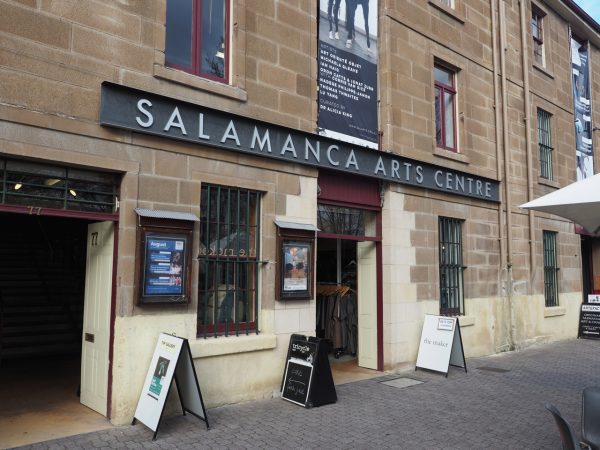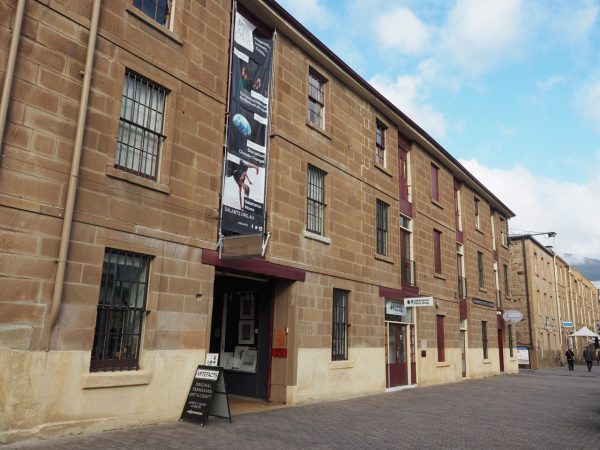 We arrived at the market early, around 9am, and picked up a tasty egg and bacon roll for $5 for breakfast as we wandered.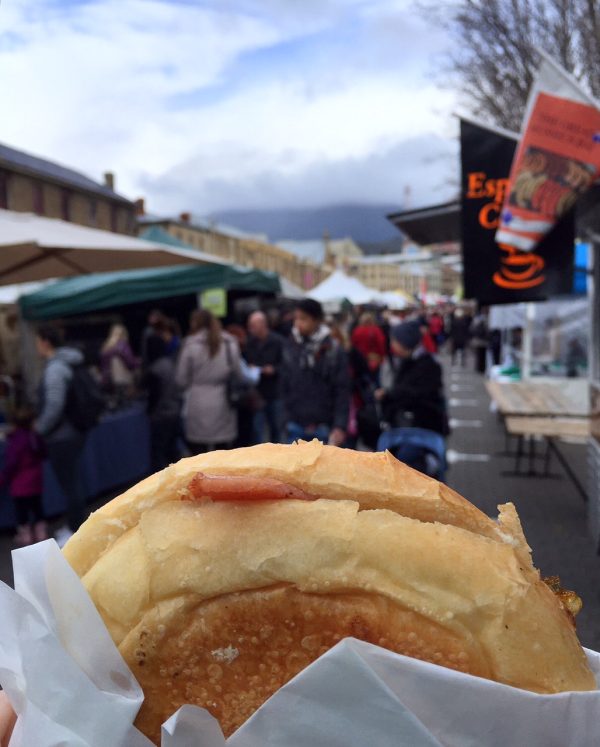 We also meandered through the shops in nearby Salamanca, including The Maker, a beautiful boutique full of stunning locally made clothing, accessories and home wares.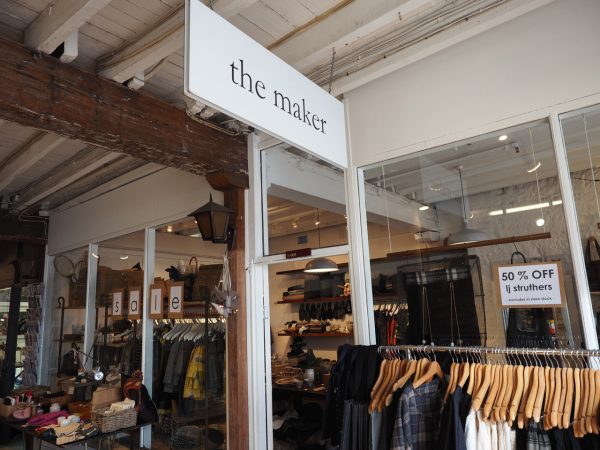 A bit further up and the end of the arcade is Tricycle, a gorgeous cafe which is a great option for a takeaway coffee or a sit down breakfast or lunch.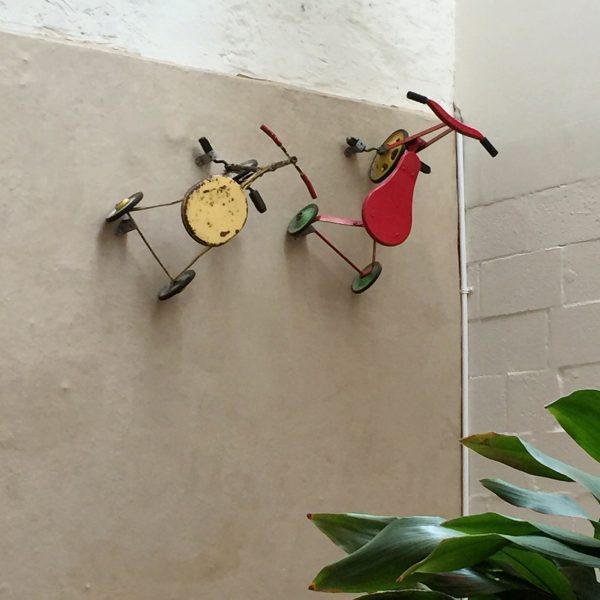 There is also an excellent bookshop in Salamanca Place, The Hobart Bookshop, below, which is well worth a visit.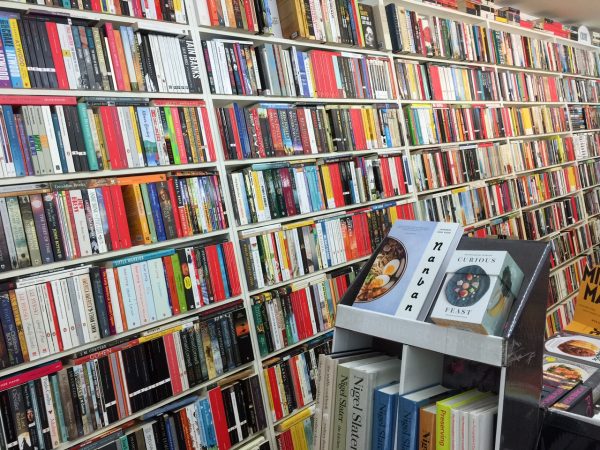 Back at the market, we loved seeing all the amazing produce and products for sale. Here are some of my favourites …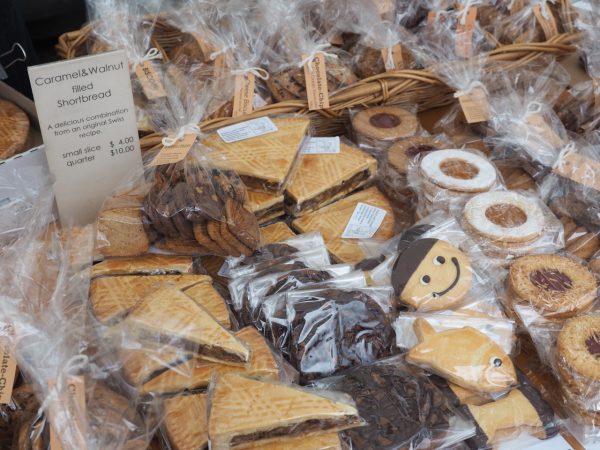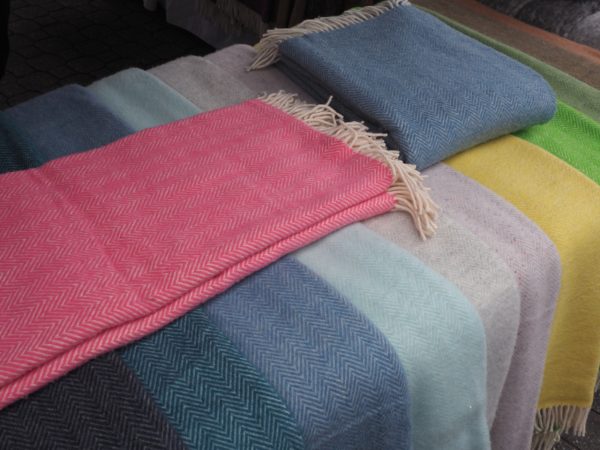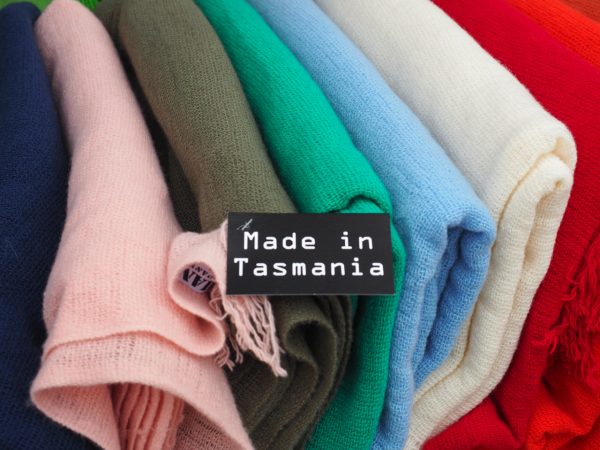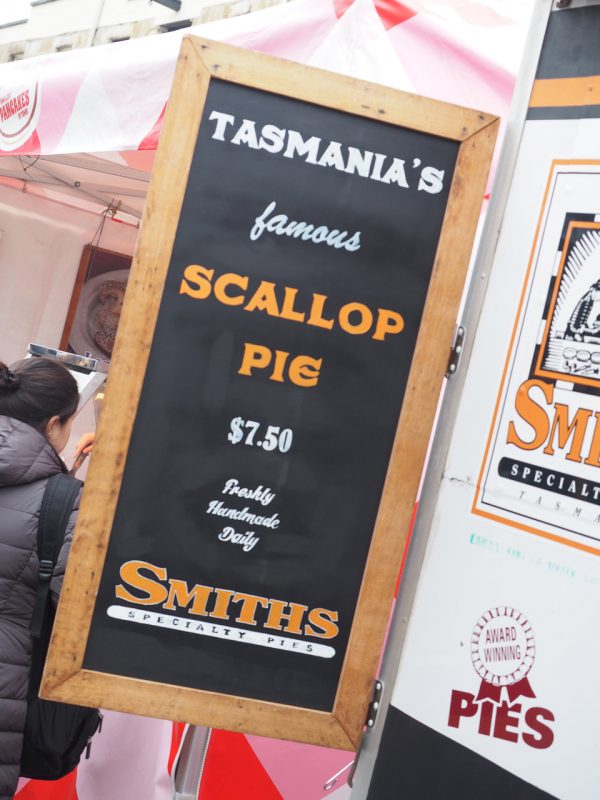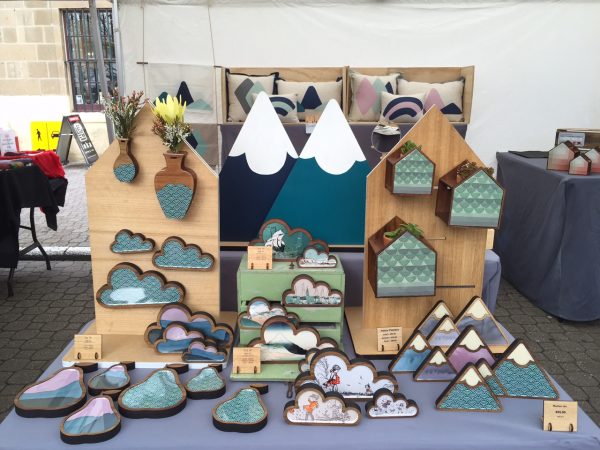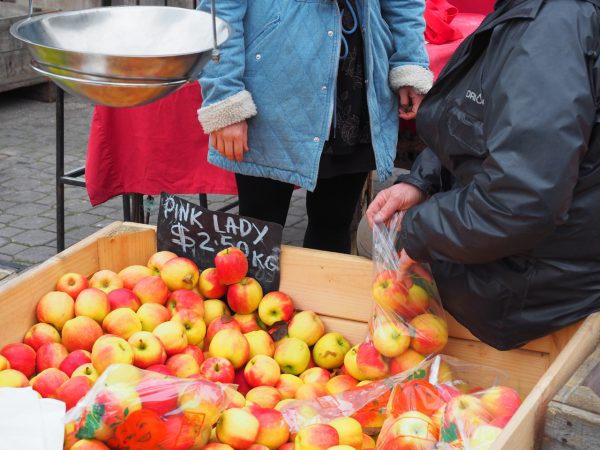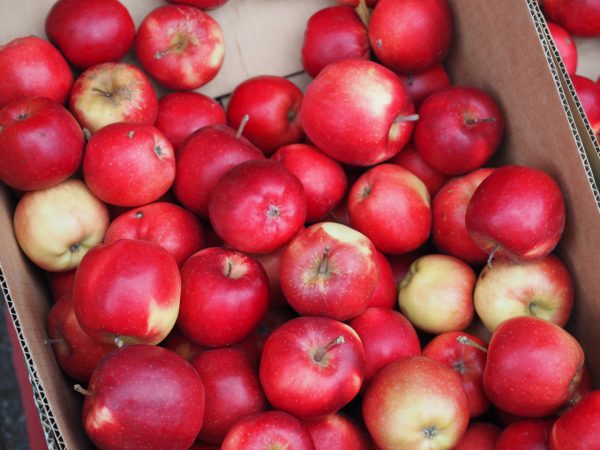 All up we spent around three hours wandering in and around the market and Salamanca Place. It was only fitting that I refuel with one of Berta's lemon sugar crepes to see me through …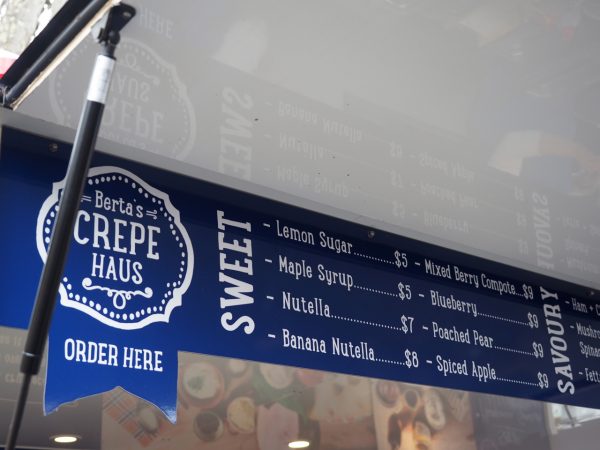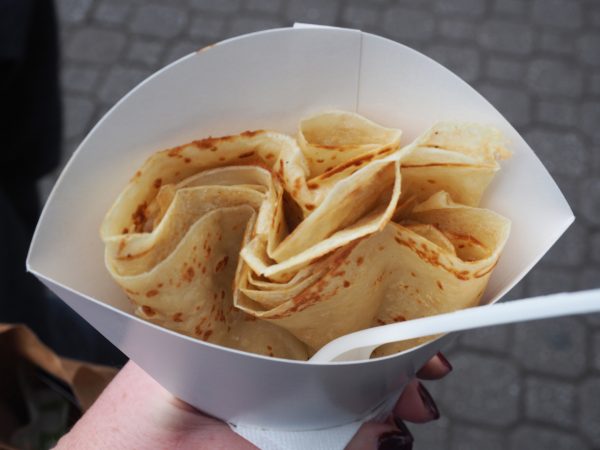 2. The Museum of Old and New Art – MONA
I've been to MONA before so it was a must visit again situation for me but, architecture and setting aside, I know the museum itself not a place that is everyone's cup of tea.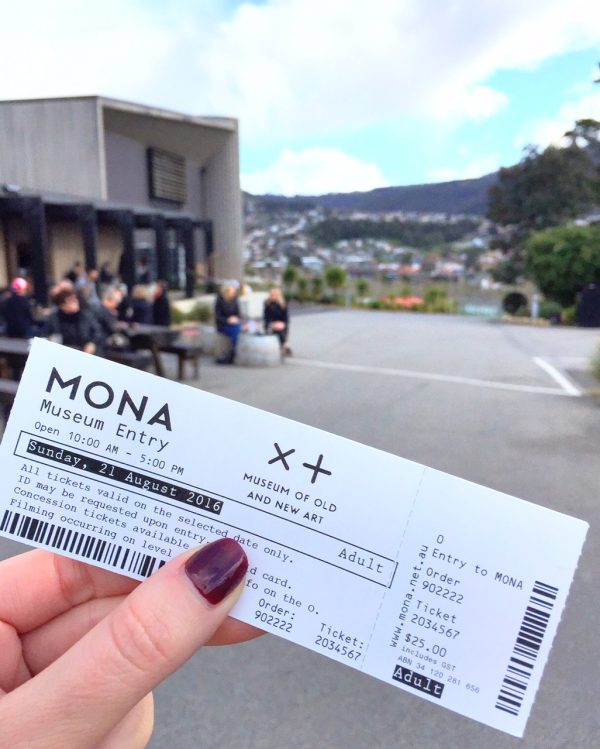 But even if you're not interested art, I think it's still worth visiting MONA. In fact, I'd say it's a must.
Built into the side of a cliff, the views at MONA are really breathtaking, even on a cloudy day.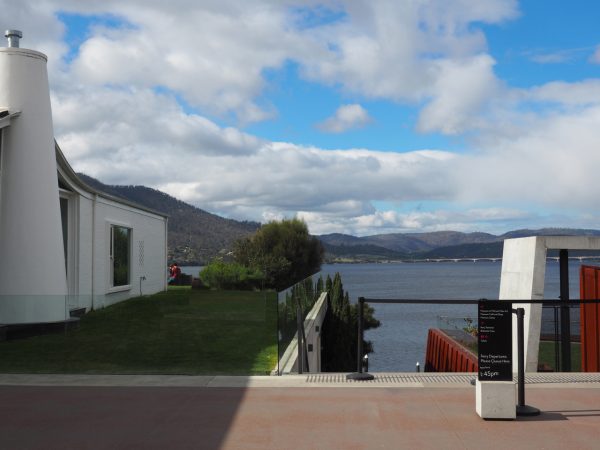 The reflected entry, below, is the doorway to the three levels of art below.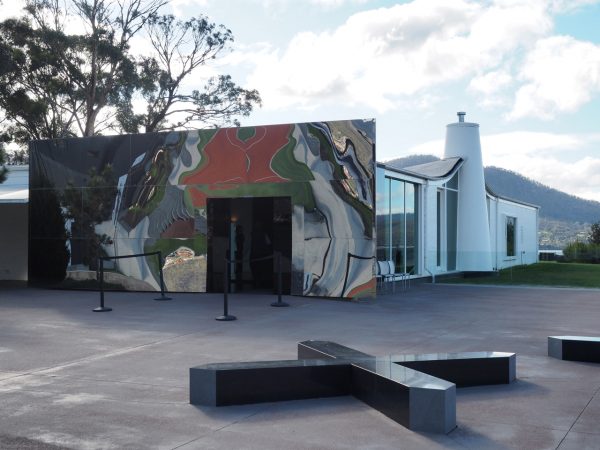 The artwork in MONA itself is quite diverse and interesting although there are pieces that won't appeal to everyone and a couple of pieces I wouldn't want my kids to see. (The staff are super helpful and dotted around everywhere so if you have any concerns, just ask).
It's definitely not your traditional public museum but there is still plenty to see that is really interesting and well worth seeing.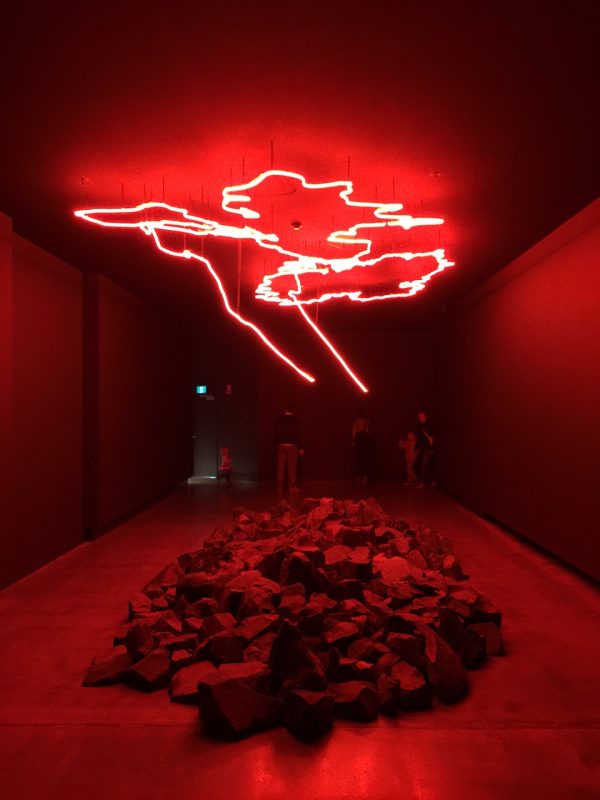 Originally curated on the themes of sex and death, the permanent collection is always changing although some favourite pieces remain, like the one below.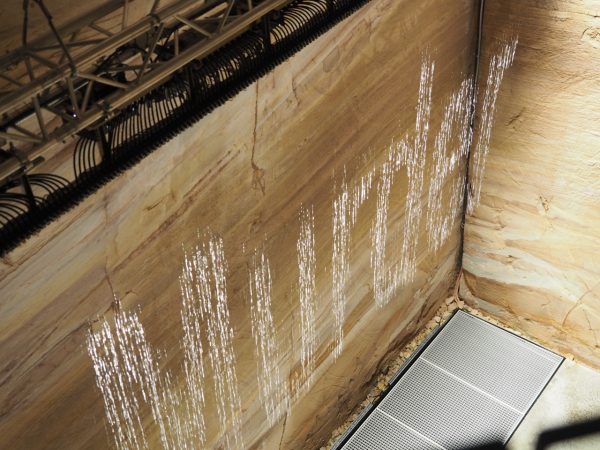 When we visited there were several special exhibitions too including the living art of Tattoo Tim, below, and the brilliant Vermeer inspired experiment,  Hound in The Hunt. We spent just over a couple of hours wandering through the three subterranean levels before we had lunch on site.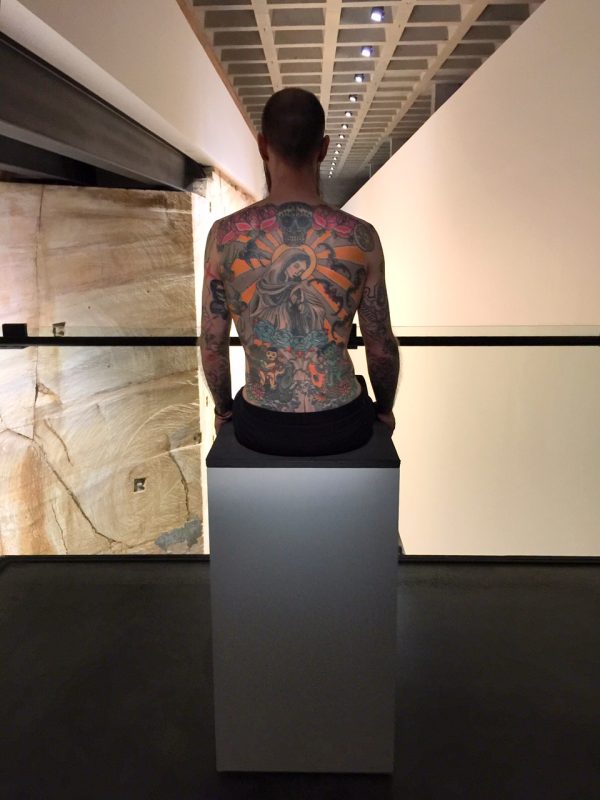 There are several places to eat and drink on site but we stopped for a casual lunch at The Wine Bar. We were lucky enough to get a table straight away but thankfully there's plenty of seating including a large al fresco area.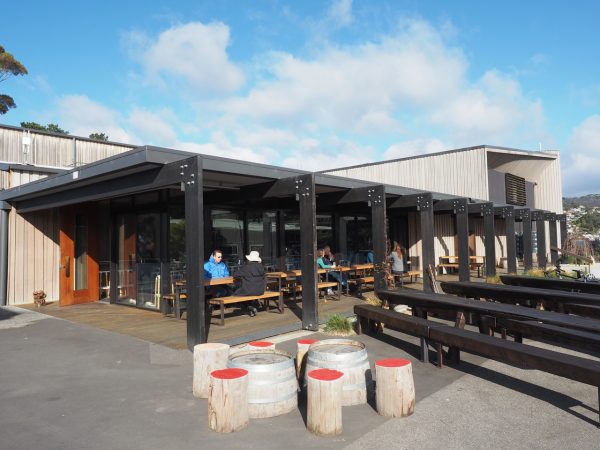 We shared a couple of salads for lunch which were not inexpensive but they were absolutely delicious and you can't go wrong with a Tasmanian vino on the side.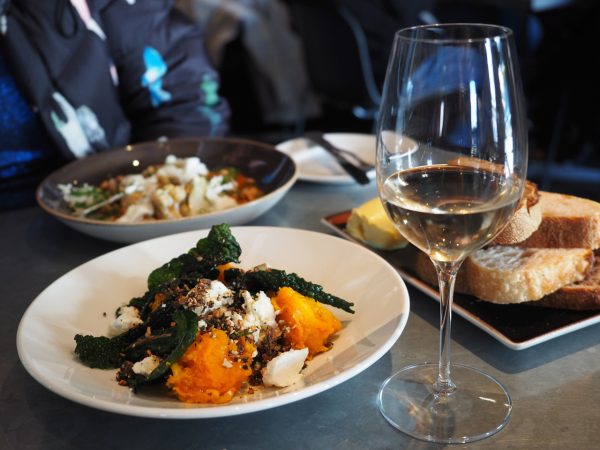 In terms of logistics, adult tickets are $25 each and there is no charge for lockers if you want to stow your coat or bags. There is free entry for under 18s and Taswegians too. Audio sets are provided free of charge and provide a variety of interesting info, interviews with the artists and the like which really adds to the whole experience.
MONA is generally open every day except Tuesday, Christmas Day and selected dates in late January 2017.
There's a fab bar, The Void, on the ground level of the museum too with it's striking velvet against the sandstone walls, so if you're looking for a coffee or a cocktail during your visit, you're covered.
We drove to MONA (it's an easy fifteen minute drive down the highway from Hobart) as we had a hire car but most people we spoke to recommended travelling by the ferry. It's a twenty five minute trip both ways and a couple of different tickets are available including the amusingly titled "Posh Pit". Apparently it's lots of fun and the staff get dressed up too, ensuring a MONA appropriate journey both ways.
The Farm Gate Market operates every Sunday along Bathurst Street in the CBD between 8.30am and 1pm.
We arrived earlyish so we could have breakfast there en route to MONA. We ate and wandered for an hour or so but if I was staying in Hobart longer or visiting Hobart at the beginning of my Tassie holiday, I would have seriously stocked up on the incredible fresh produce.
It's a relatively small market but what it lacks in size, it certainly makes up for in variety and quality.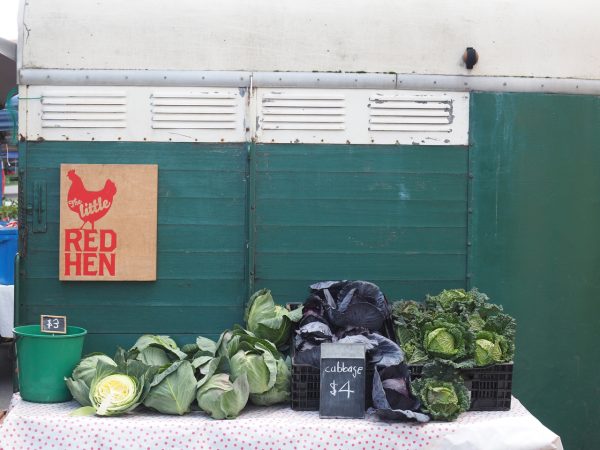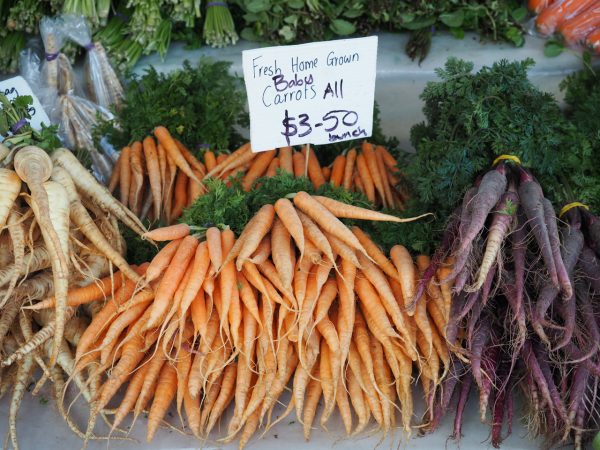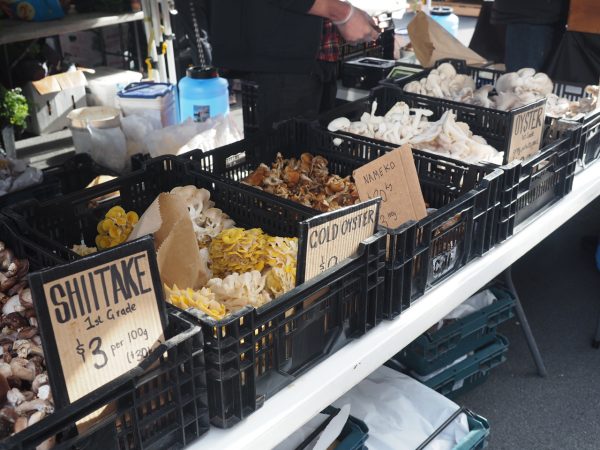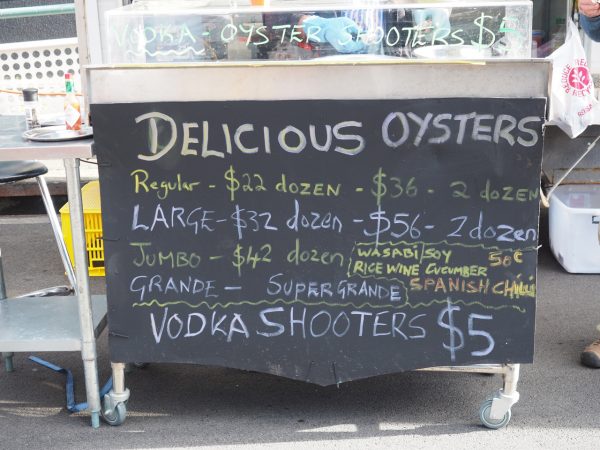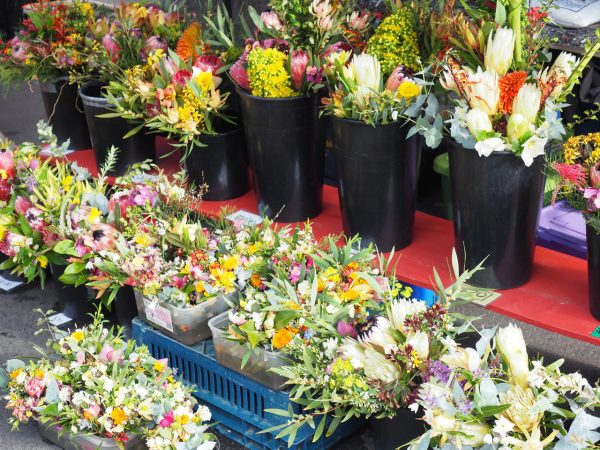 There was so much to choose from for breakfast, but in the end we shared The Toasted Sanga To End All Toasted Sangas at Ramona's which it would want to be actually, given it cost $15. Luckily it fed two!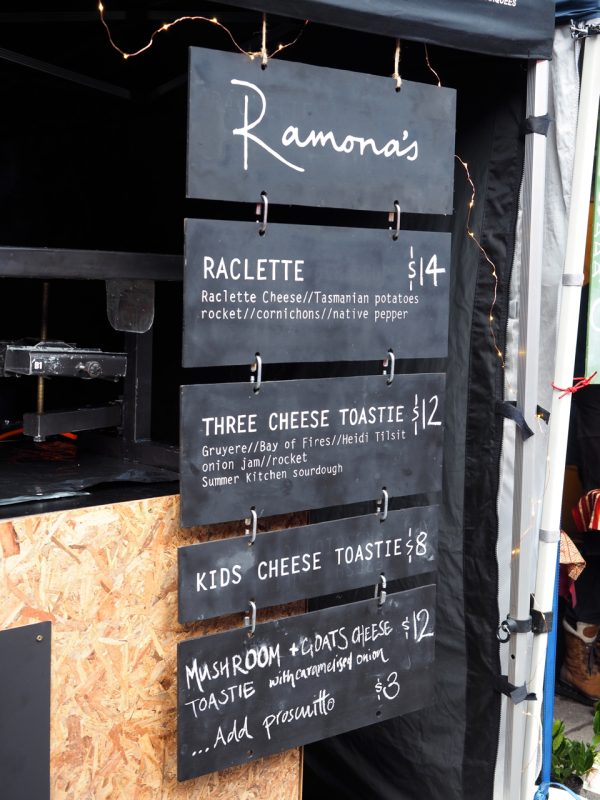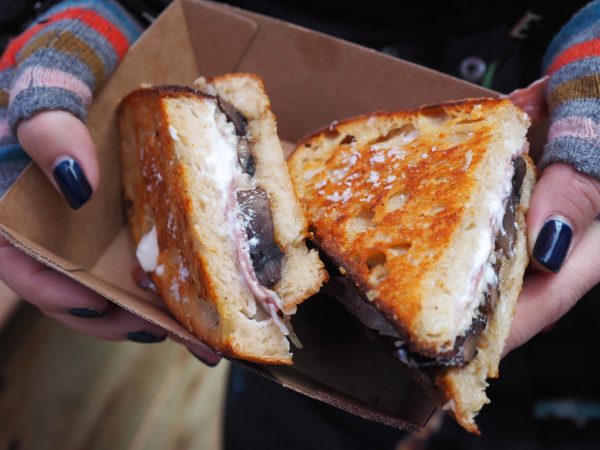 There was much on offer in the sweets department too including these amazing flavoured donuts.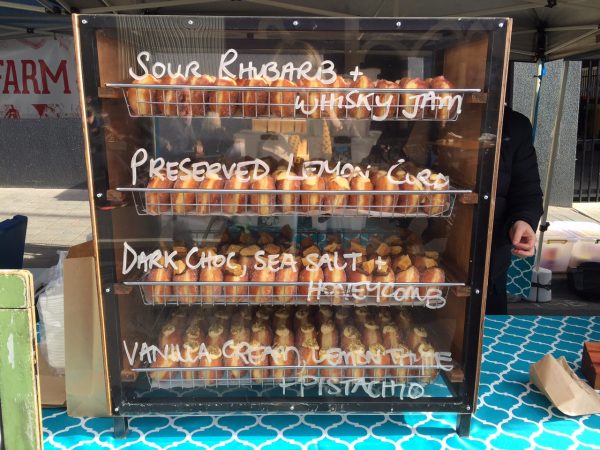 And the delicious brioche swirls at The Black Mountain Bakehouse …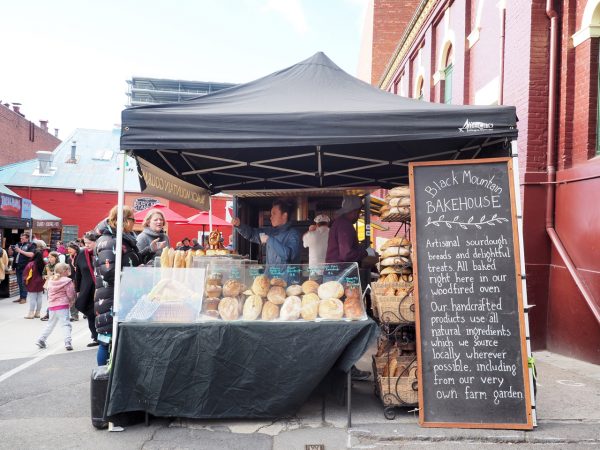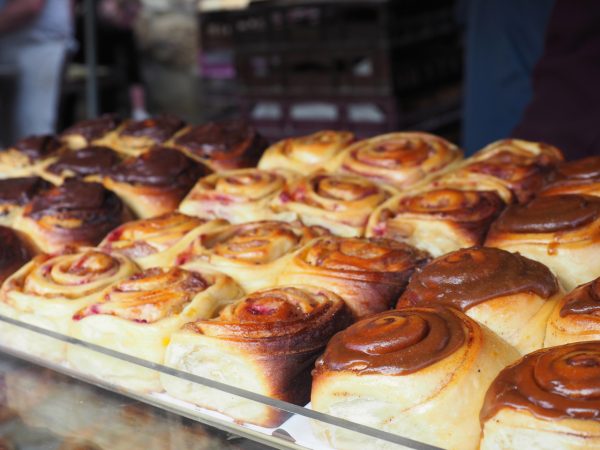 I also had some food envy when I saw the pink lady doughnuts at Seoul Street …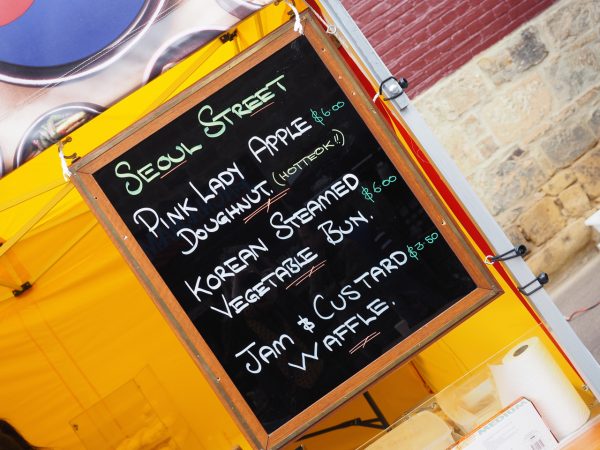 We only spent an hour here but I'm glad we made the effort to go. I'd highly recommend a visit here on any visit to Hobart but especially for foodies.
4. Battery Point
Whenever I visit Hobart, I always make a point of visiting the gorgeous village of Battery Point. This is a ten or so minute walk from Salamanca Place and it's a bit hilly but the views and surrounds are well worth the effort.
With it's pretty heritage houses and historic buildings, it's a really lovely place to spend some time wandering.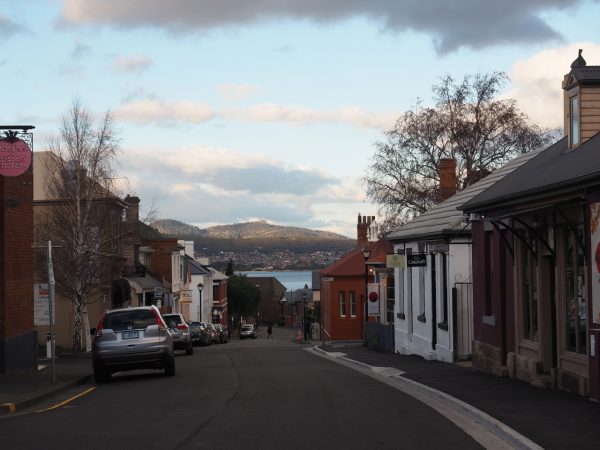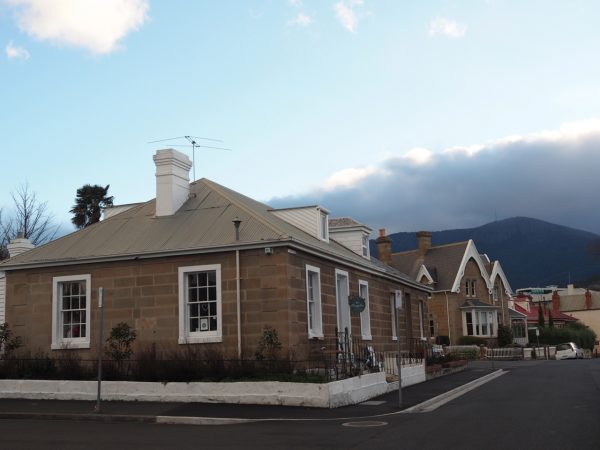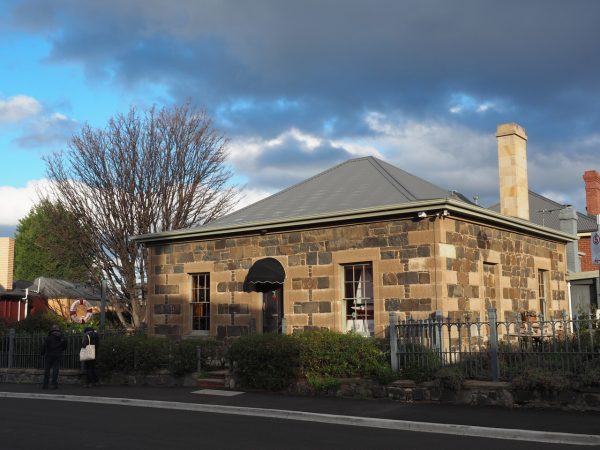 At Arthur Circus, you'll find a circular street with a small park in the middle, so the kids can have a swing while you check out the pretty homes.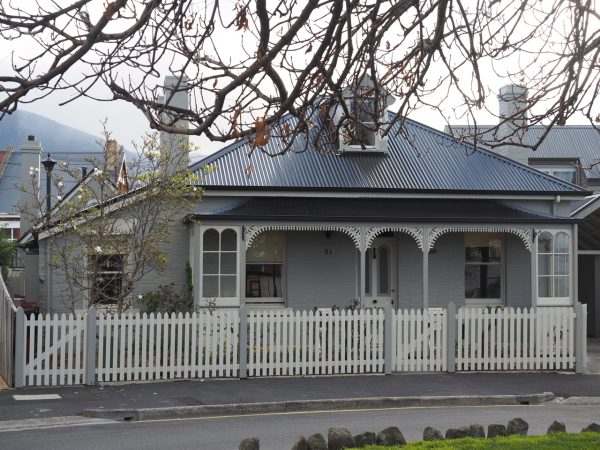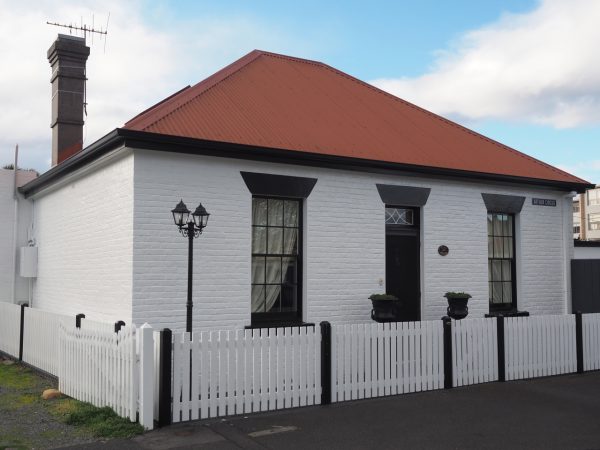 Finally, no visit to Battery Point is complete with a visit to the fabulous Jackman and McRoss.
You'll find all sorts of ah-mazing baked goods here and friendly service. My pal Ondine rated her lemon meringue pie very highly!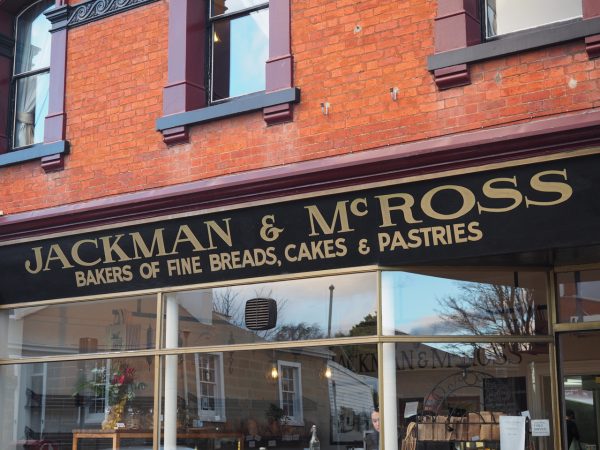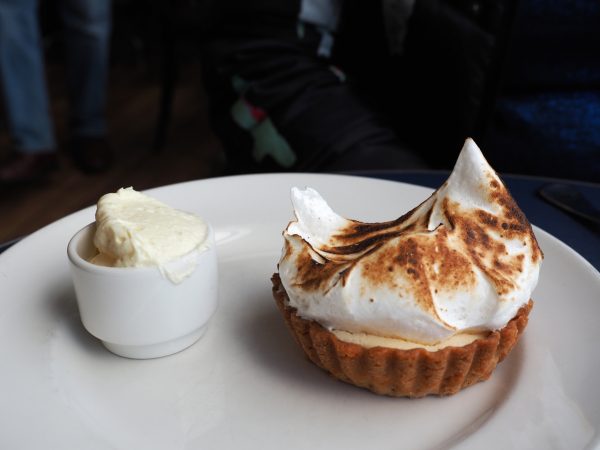 If you're staying near or in Battery Point, we also heard consistently great things about the local Japanese place 3 Japanese too.
5. Brooke Street Pier
Brooke Street Pier is a fab new arts and food precinct at Franklin Wharf, across the road from Salamanca Place.
Built across four levels, it's both a building and a boat.
We spent quite a bit of time here, as we ate at two of it's restaurants for dinner (Aloft and The Glasshouse, more on both below) and we spent a lazy couple of hours on Saturday arvo at Trade, a market space for unique, boutique Tasmanian businesses, browsing and enjoying a gin and wine tasting with superior local olives at the McHenry Distillery Shop.
The MONA ROMA fast ferry, Gray Line and Peppermint Bay cruises depart from here too.
6. Bakery Stop
You could justify a trip to Hobart based on the quality of the baked goods alone.
We visited three top notch bakeries in our short stay and each are definitely worth adding to any itinerary.
In addition to Jackman and McRoss in Battery Point which I've mentioned above, the small but excellent Pigeon Whole Bakers in Argyle Street is well worth a pit stop.
Located in an alley next door to the award winning Franklin restaurant, you'll literally find a pigeon hole in the bakery where the most glorious baked goods are on offer.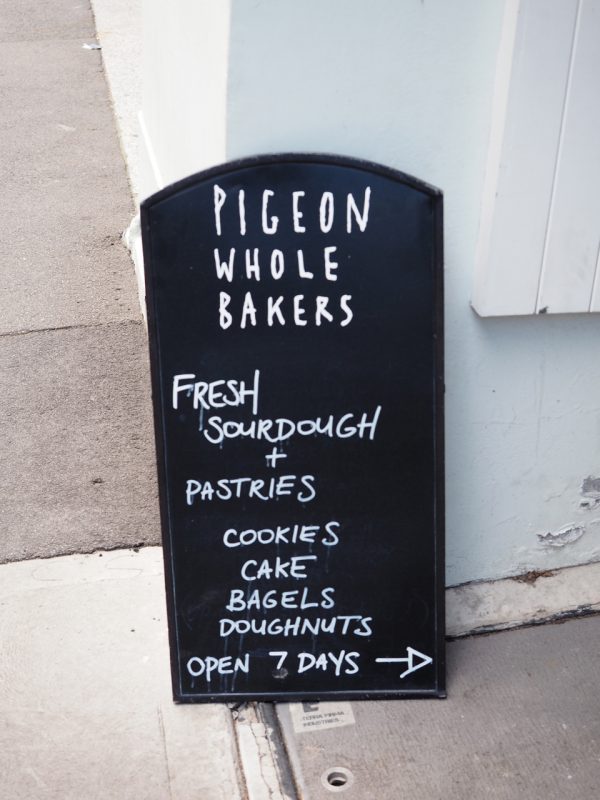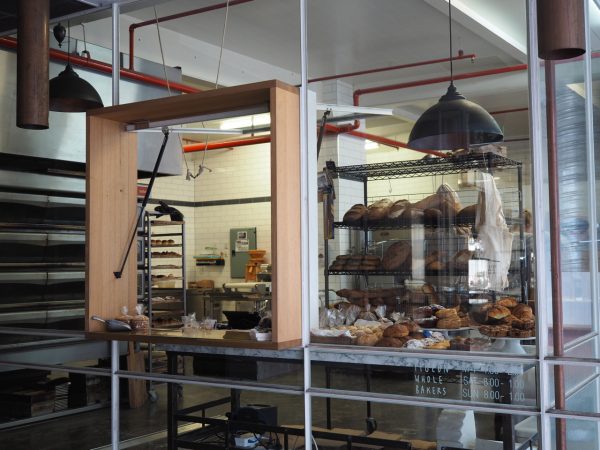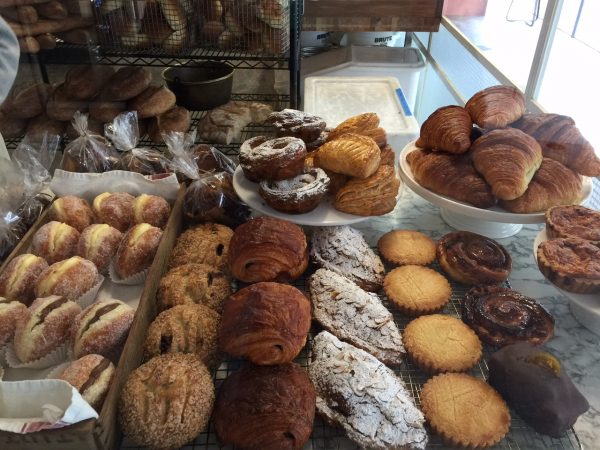 The doughnuts looked the business too with interesting flavours such as lemon and bayleaf. I'm still continuing my mission to find the best almond croissant and the Pigeon Hole Bakers' version was right up there.
If you'd like the eat in experience, head to the Pigeon Hole Cafe at 93 Goulburn St, West Hobart.
In Murray St, just a short walk from Salamanca Place, you'll find the sublimely decadent Daci and Daci Bakers. The baked goods here were off the charts – even my simple biscotti was excellent. Open every day from 7am to 6pm, it's a handy option for in between times or for an early morning coffee and is en route if you're heading to the Hobart CBD from Salamanca Place.
7. Hit Up the Hobart CBD for shopping
After a morning at Salamanca Market, we walked up Murray St for a meander around the small but dynamic Hobart CBD.
To work out where to start, we used these excellent and free Guides (Urban Walkabout Hobart and We Are Hobart) which we picked up at our hotel.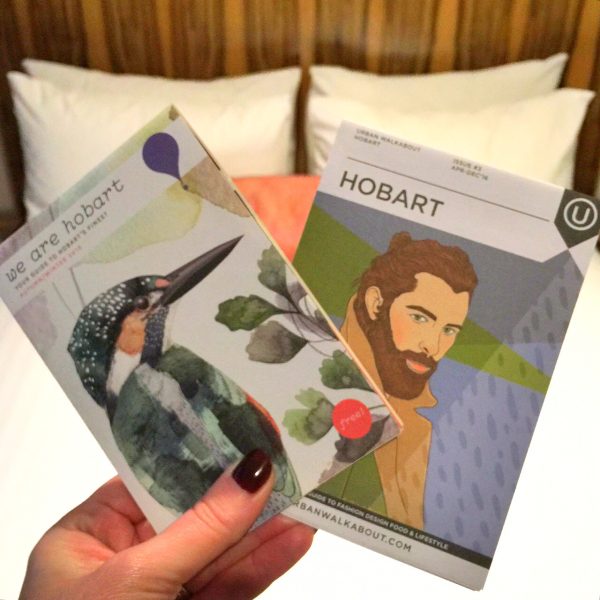 We decided to start with the beautiful boutiques along Liverpool Street.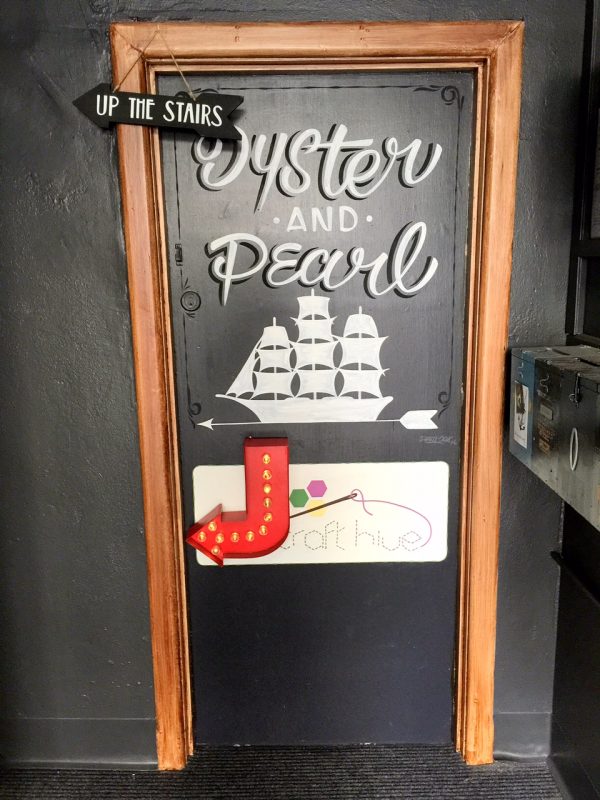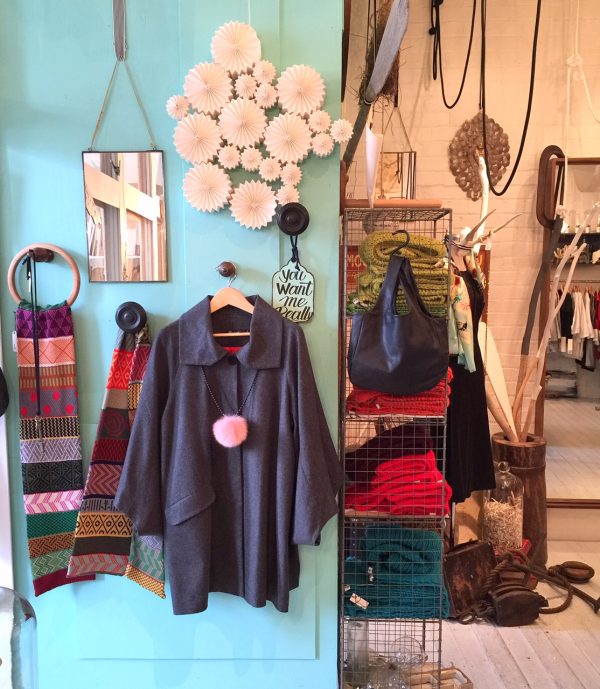 Our favourites were Oyster & Pearl, above, where you'll find limited and locally designed women's clothing and accessories and Funky Homes, below, for contemporary home wares and gifts but there were several more great shops nearby as well as Store & Co., a gift, clothing and art space, in Macquarie Street.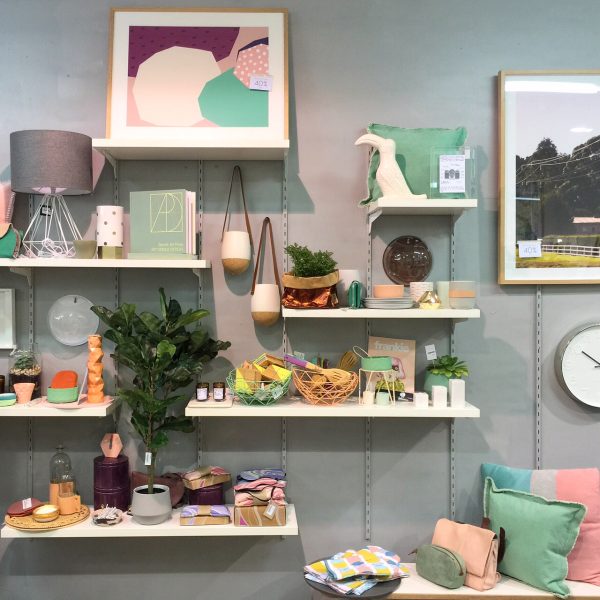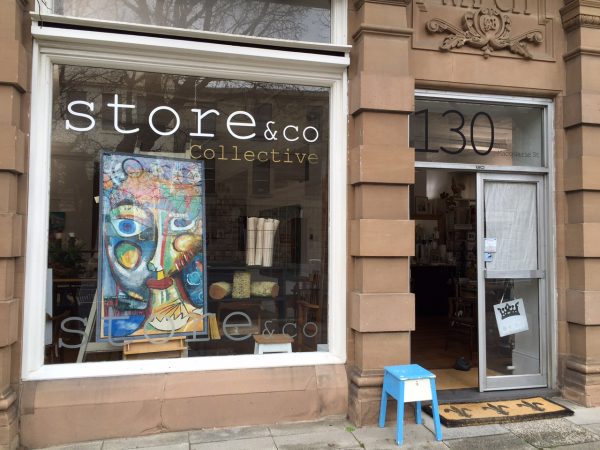 If you're looking for some sustenance in between browsing, head to nearby Bathurst St where you'll find Raspberry Fool (cafe/bakery), Bury Me Standing (bagels, coffee and treats) and the Criterion St Cafe (all day cafe and coffee). This is the area where the Farm Gate market is held on Sundays.
8. Dinner Somewhere Fabulous
It's not hard to find great food in Hobart.
We opted for more casual tapas style dinners at Aloft, The Glasshouse  at Brooke St Pier and Smolt in Salamanca Square but if you're after a fine dining experience, head to the award winning Franklin on Argyle Street. It's not open on Sundays or Mondays though and you'll need to book ahead.
Aloft is upstairs at Brooke St Pier and we had a delicious dinner here of predominantly Asian small plates – pork belly, dumplings and so on.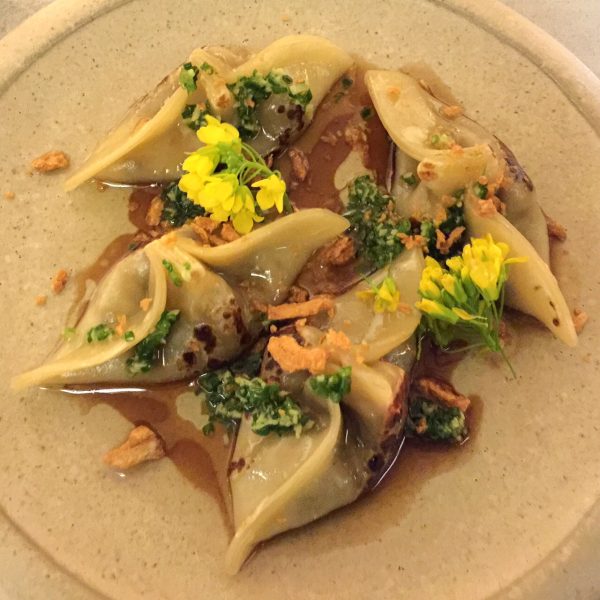 The food was great as was the modern but relaxed Scandi fitout, below, but we were disappointed to find only a couple of local wines on offer.
We had an exceptional local Riesling in the end and while Riesling is not my preferred style but this was unbelievable.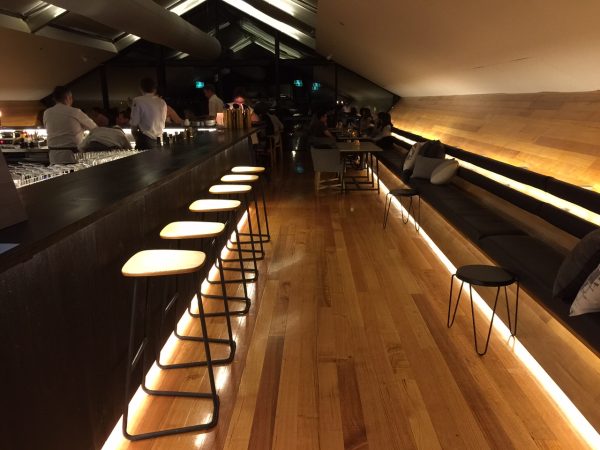 The following night we ate at The Glasshouse, which again had Asian flavours but in a much more luxe environment with upholstered chairs and carpet.
We preferred the food and service here to Aloft and were blown away by the excellent food, such as this kingfish carpaccio, below, attentive but not intrusive service and a first class local Rose.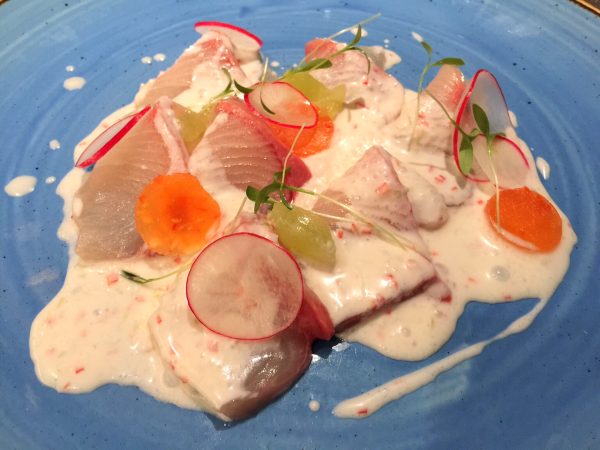 Positioned on the water too, we were treated to beautiful views. This would be a great spot for a sunset cocktail.
Our final dinner was at Smolt, in Salamanca Place. We didn't book (unlike our previous nights) and were fortunate enough to walk in to a table for 2 on Sunday night.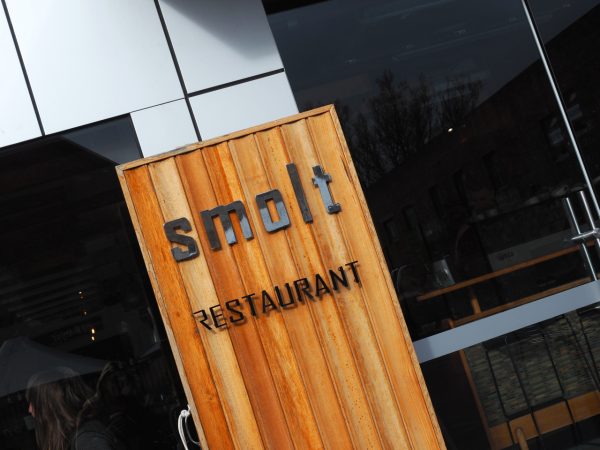 With Spanish influences, this relaxed but excellent restaurant produced the most incredible slow cooked lamb shoulder for two with green harissa, sumac yoghurt and a cucumber and fetta salad. With a side of broccoli, anchovy, garlic, chilli and pecorino it was the Bomb Dot Com.
9. Plan a Day Trip
Depending on how much time you have, you might also like to look at heading out of town for the day.
There are loads of tours and day trips available including a cruise around the stunning Peppermint Bay (I visited on my last visit to Hobart), the nearby historic town of Richmond and of course MONA in nearby Berriedale.
This time around, we drove to the small town of New Norfolk (about twenty minutes up the road from MONA) where there are loads of antique and collectibles stores including The Drill Hall (which looked amazing but was disappointingly closed due to a new consignment being unloaded) and it's sister shop The Flywheel, a vintage office, stationery and letterpress studio around the corner.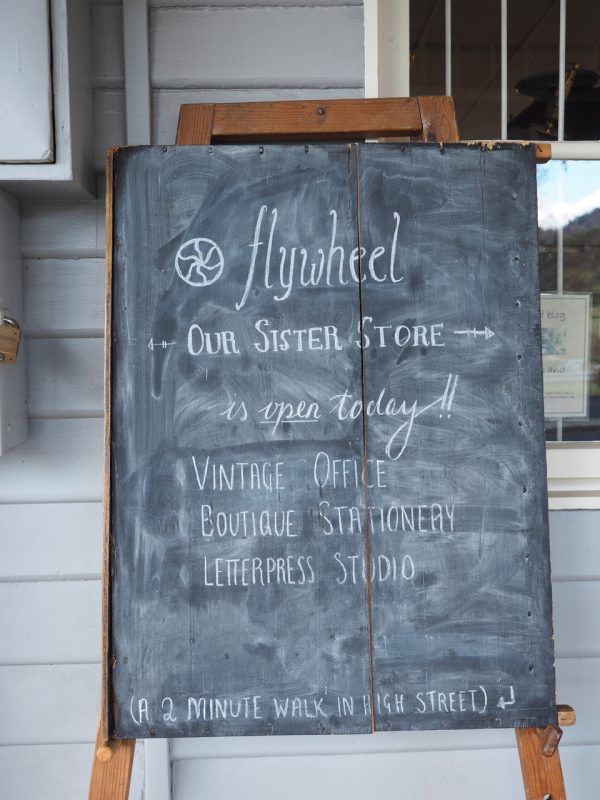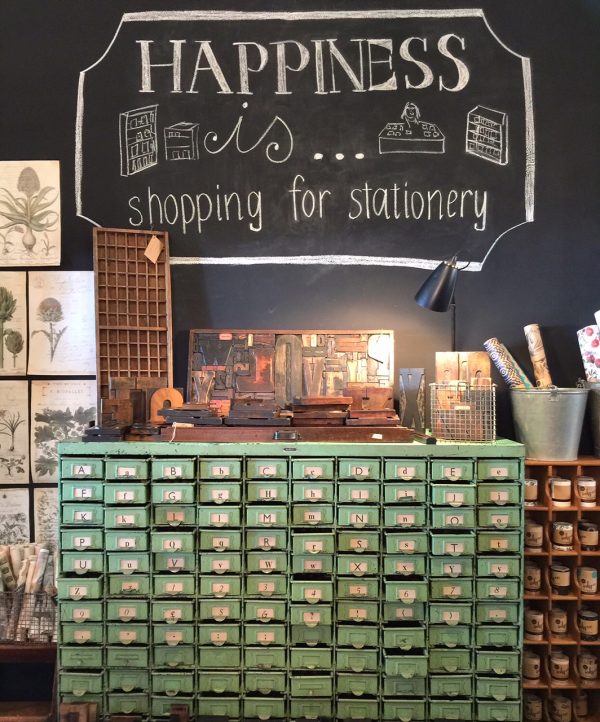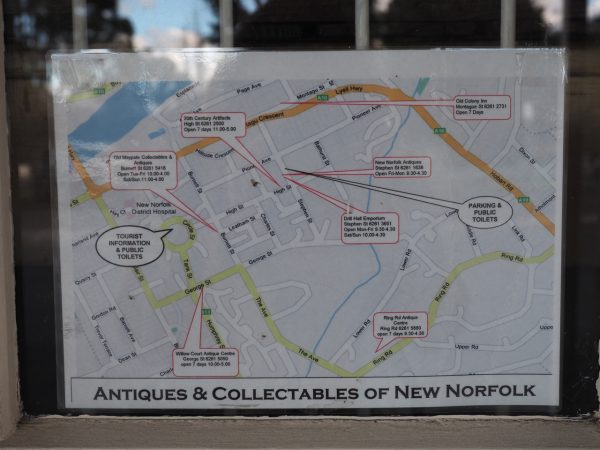 Next time around (I'm planning our next trip already), I'm definitely taking a day trip to Bruny Island and walking up nearby Mt Wellington.
Where to Stay
My hot tip for booking accommodation for your Hobart stay is to book in early. We booked for our August weekend in March and found that our top picks were already booked out. I'd heard excellent things from friends about The Henry Jones Art Hotel but it was unfortunately already booked out.
In the end we booked The Salamanca Wharf Hotel, a boutique apartment style hotel, which turned out extremely well for us. It's in an excellent location, a 2 minute walk from Salamanca Place, so we were able to walk to dinner every night as it was close to everywhere we'd booked and we felt safe walking in this general area.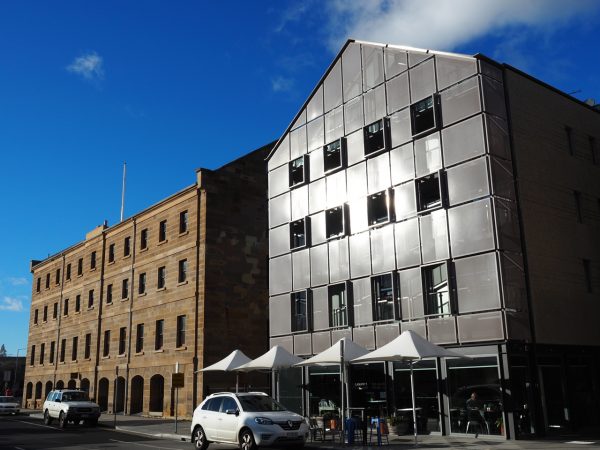 There's also a lovely cafe at the bottom of the building where I picked up a more than decent coffee every morning.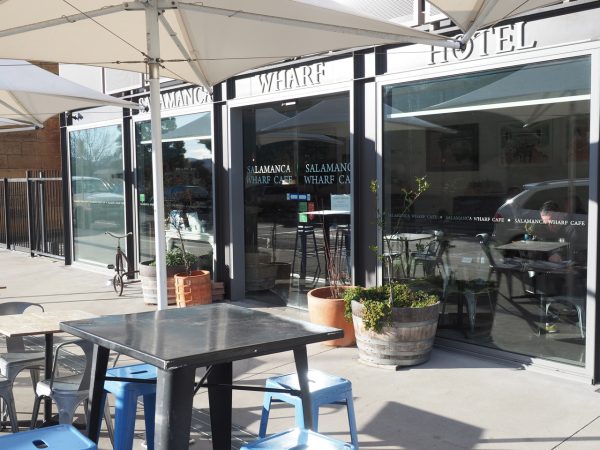 The rooms were comfortable and well appointed with good sized bathrooms.
We had interconnecting rooms – I stayed in the studio below which interconnected with a one bedroom/two room apartment, so we had plenty of space to read and chillax after a big day of sightseeing.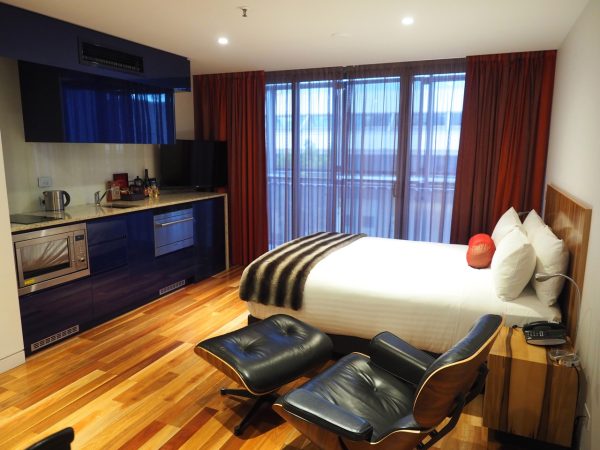 If you're hiring a car as we did, there's a car stacker on site too, so you can park your car on site.
FYI – We loved our trip to Hobart and paid for everything listed above – there were no freebies or gifts.
Also, a very big thank you to my followers on Facebook who shared their favourite places before I left– your intel was very much appreciated and helped us have a great trip. 
Have you been to Hobart before? What have you enjoyed and what would you add to this list?