Do you love eating out can never think of where to go when the opportunity arises?
I hear you people, which is why one of my goals for this year is to provide regular foodie reviews here on the blog so when you finally have that window, you've got some ideas of where to go. YAY!
In these review posts, I'll be covering cafes for day time catch ups with girlfriends, date night or dinner ideas for your crew as well as plenty of family friendly options.
Also, while I live in Melbourne's eastern suburbs, I have family and friends who live closer to the city, so you'll find plenty of inner city recommendations here too. We also love to get out of town whenever possible, so you'll find regional suggestions and ideas here too.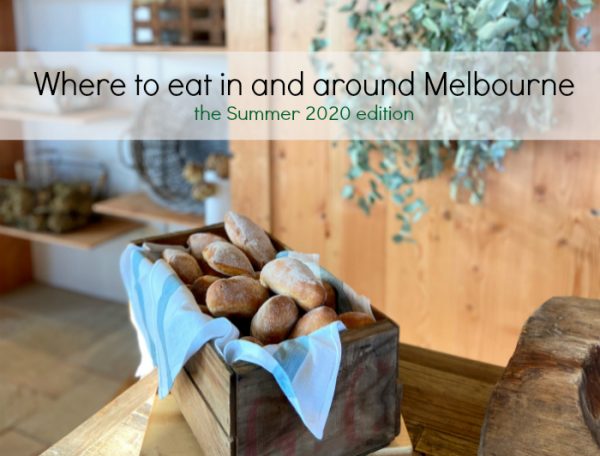 Inner City
If you live in or venture into Melbourne's inner north, check out Short Round in Thornbury. Its my current go to when I'm north side (I also love Little Henri which is a little further up the road towards Preston).
I love the relaxed and pleasant vibe of this light wood and greenery filled High Street day time cafe.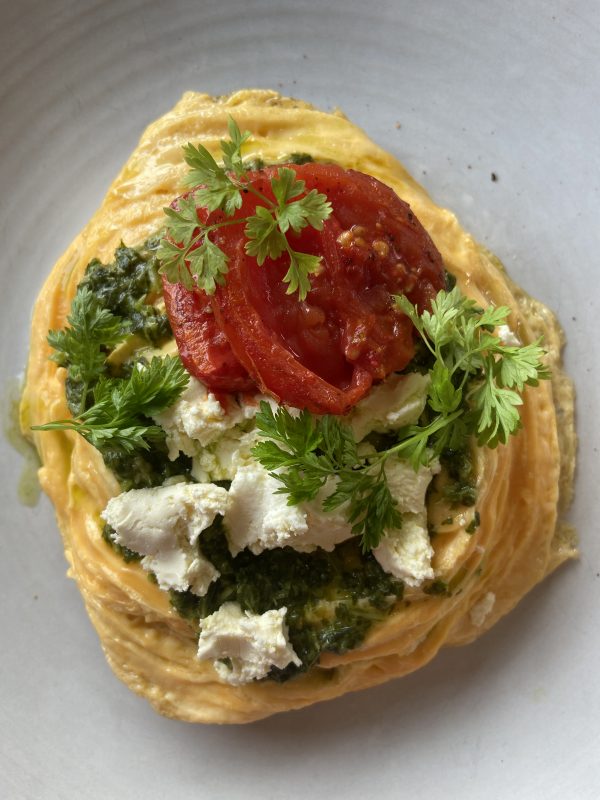 On my most recent visit, I met a girlfriend for breakfast. Both of us opted for the folded eggs with salsa verde on sourdough – pictured above – and it was really, really good. Simple but great flavours and a generous serve. Helpful, not intrusive or rushed service topped off a lovely eating experience.
Before my brother departed on his year long adventure, we met up for a bon voyage dinner at Rumi in Brunswick East. I've been a few times before, but not for ages.
On this visit, our obliging and patient waitress suggested that we order twelve dishes across the menu for our party of six (my family plus my bro), and so we ordered broadly: a couple of serves of haloumi cigars, dip and flatbread to begin with, followed by fattoush salad, roasted eggplant, potatoes, fried cauliflower, several serves of slow cooked lamb, meatballs, pilaf and freekah salad.
It was all absolutely delicious.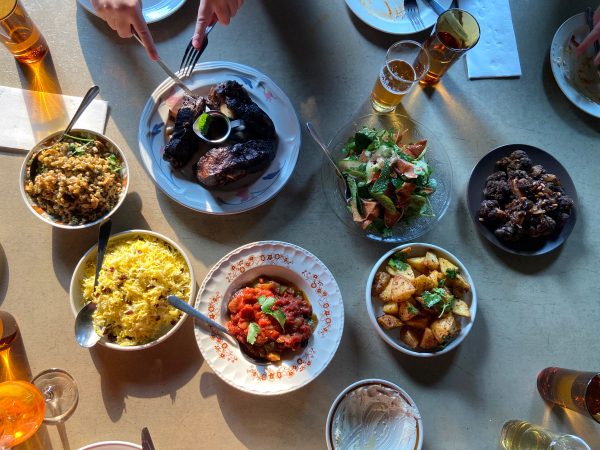 The kids particularly rated the lamb, cauliflower and haloumi cigars, while we all agreed the meatballs were Next Level. It wasn't an inexpensive meal but this is our new reality as we slowly come to terms with the fact that our older boys are now eating adult serves.
For a less expensive dessert option, we strolled down Lygon Street and had a round of gelati at Zero Gradi which was both a crowd and wallet pleaser.
'Burbs
Back in the 'burbs, I've visited Acre Farm and Eatery at the recently opened Burwood Brickworks a few times: once with a girlfriend for my birthday before Christmas; on a spontaneous date night with Mr SnS; and for a pre movie snack with Mr 13 on the most recent occasion.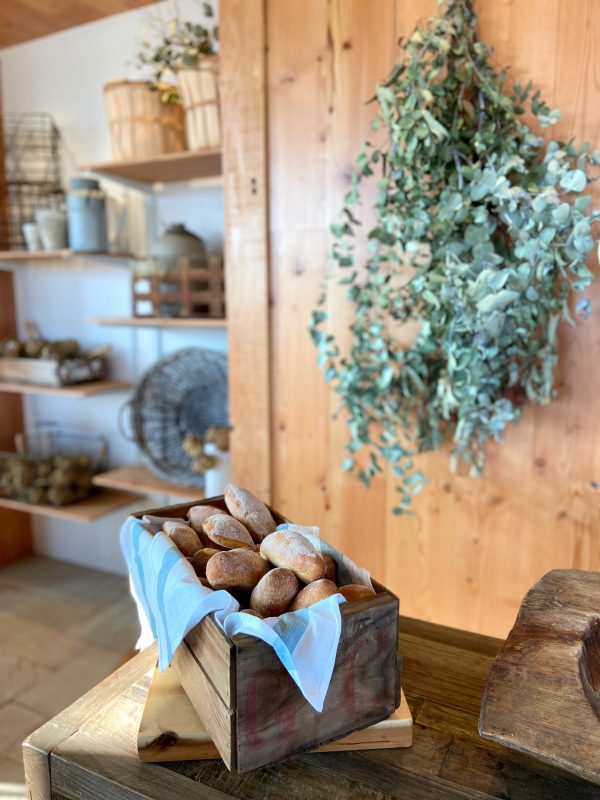 I love the concept of their farm to table, ecologically sensitive approach to food production and am happy to report that the execution of the idea is as good as the concept itself. On both occasions I ordered the slow cooked lamb shoulder which I'd heartily recommend. It's delicious and a substantial serve for a party of two with sides.
If you love some fresh – and raw – flavours, I'd also recommend both the chargrilled zucchini dish and the cured snapper – pictured below- for starters. Both are delish.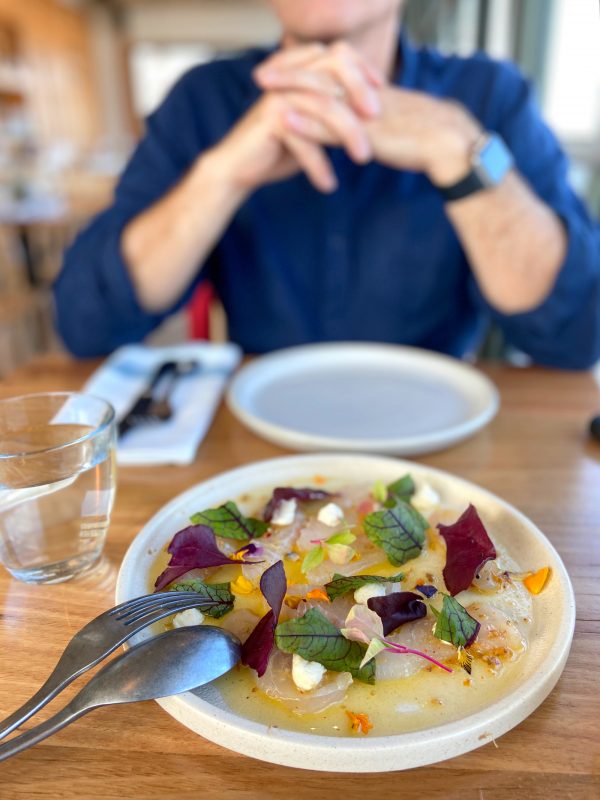 Mr 13 also rates the fries which are a very generous serve for $8 and go nicely with their house Rose. #JUSTSAYING.
Acre's well priced ($12) G&T is also worth a try. Made from Widges gin and organic tonic with a simple garnish of rosemary, this is a refreshing and very pleasant start to any occasion.
Over the holidays we also took the kids to our favourite east side BYO pizza joint, Pizza Espresso in Templestowe. We had our usual (a potato and rocket pizza for Mr 13, sausage & mushroom pizza for us and Hawaiian for our little guys), followed by their excellent dessert pizzas (my guys are obsessed with their Nutella calzone). This is a little place and it's always busy so book ahead.
If you live further east, we also rate Yo Mamma in Mitcham which does a mean Crunchie pizza for dessert.
Out of Town
We were lucky to score a child free weekend on the Mornington Peninsula over the January holidays thanks to our eldest son going on camp and an obliging Grandma taking the younger two.
We made the most of our time, eating and drinking our way around some of the area's best offerings.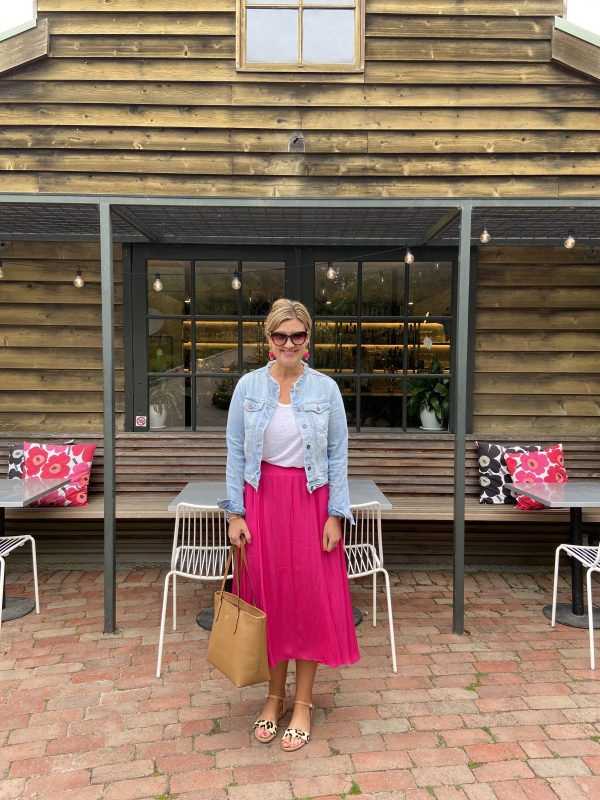 We began our weekend with a very civilised  lunch at Le Petit Tracteur in Main Ridge, pictured above. We felt immediately at home in this  European styled bistro with its bold Marimmekko cushions and linen serviettes.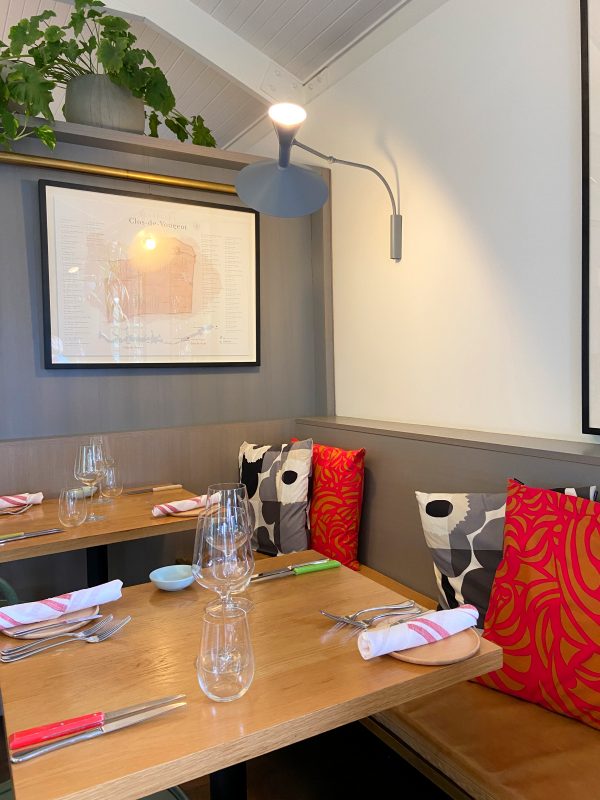 We were trying to keep things light, so we skipped the entrees and went straight to main course, Mr SnS ordering the steak while I opted for the lamb special. Before our main meals arrived, we were treated with house made bread, salt and whipped butter and to be completely honest, if I'd only eaten several serves of this delicious bread and bits, I would have been a happy camper. As it transpired, our meals were delicious, and perhaps enhanced by a bottle of 10X Tractor Chardonnay, the unfinished portion of which we were able to take home.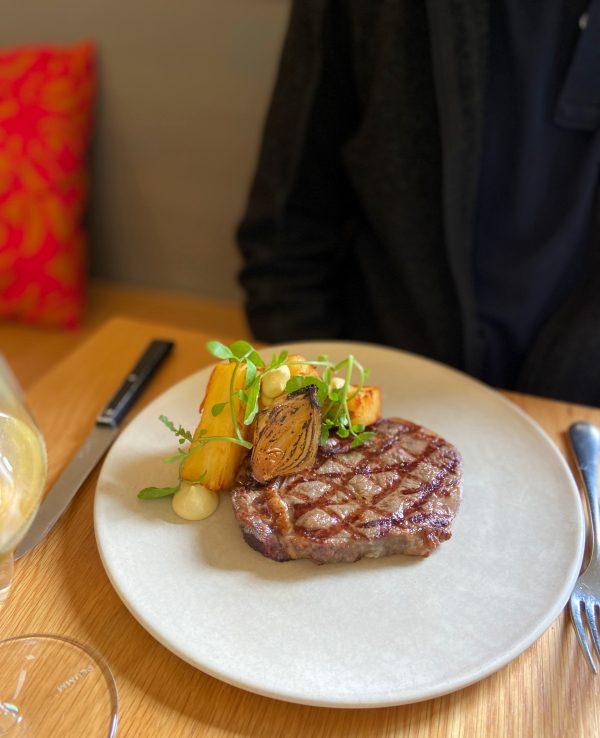 We then shared a delicious chocolate and coffee dessert which was topped with honeycomb. It was a great ending to a lovely lunch.
The biggest surprise package of the weekend was Rare Hare in Merricks North, which is touted as the casual option on Willow Creek Vineyard, where you can also find the sleek, modern Jackalope Hotel and it's one hatted fine dining restaurant, Doot Doot Doot.
I initially felt a little over dressed when I walked in to this casual dining space, which is set up picnic bench style with communal tables. The view over the vineyards and menu suggested otherwise though, and as soon as the food started coming out, we realised this was no casual affair.
Trying to keep things on the light side given our weekend of food consumption, we ordered olives and heirloom carrots with feta and dukkah to start, then kingfish and an iceberg lettuce salad to accompany a shared lamb rump main course. Everything was absolutely delicious, with the iceberg lettuce, served with grated egg, anchovies, sour cream and parmesan was a salty masterpiece.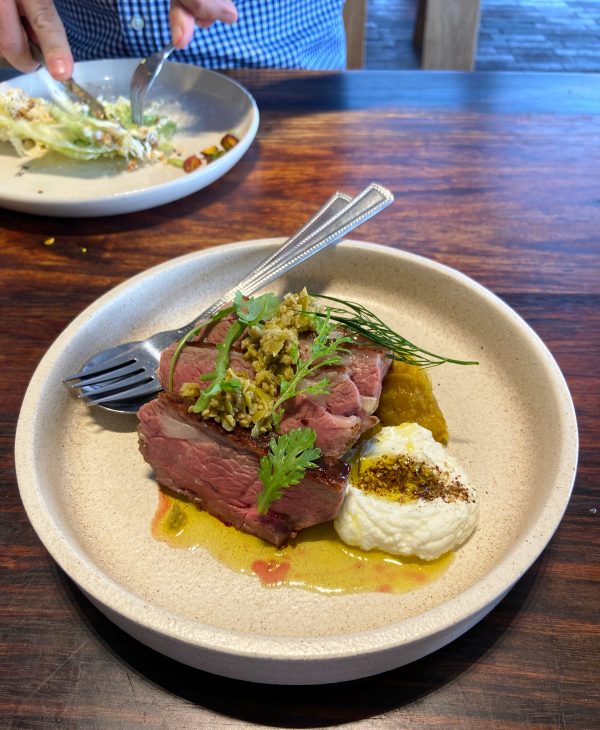 I'd never normally waste stomach space – or calories for that matter – on dessert, but when our neighbour ordered the wood fired choc chip biscuit, I immediately changed my policy and was rewarded with a deeply satisfying, extremely delicious dessert which I shared – very reluctantly – with Mr SnS.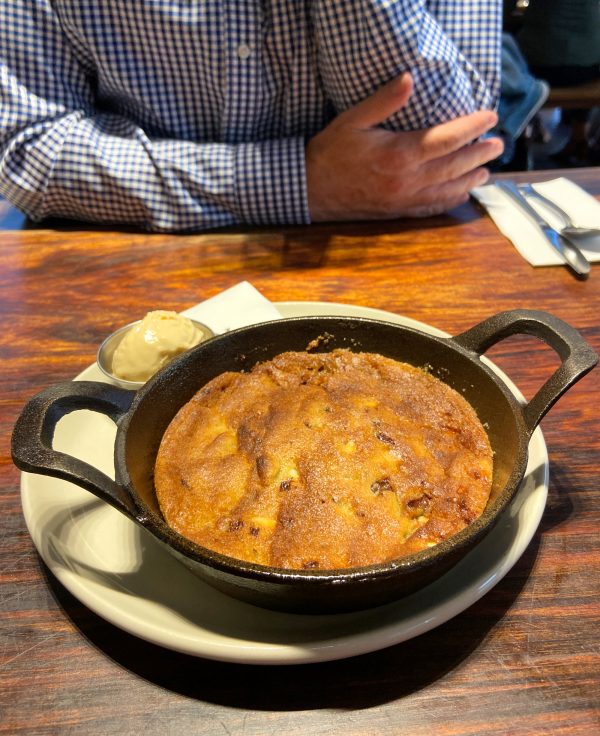 There were several families dining during our 6.30pm sitting and we will definitely be back with our posse ASAP.
On the Saturday evening, we'd booked dinner with friends – one of whom was celebrating her birthday – at Laura at Pt Leo Estate, Merricks for something special. As they only serve a degustation menu, we sat back and enjoyed the spoils as they rolled in, accompanied by matching wines. We did not opt for the additional courses (oysters; an avocado special) given the degustation was pretty steep price wise. The highlights for me were the tasty canapes, although truth be told, I could have smashed a few more. They were YUM.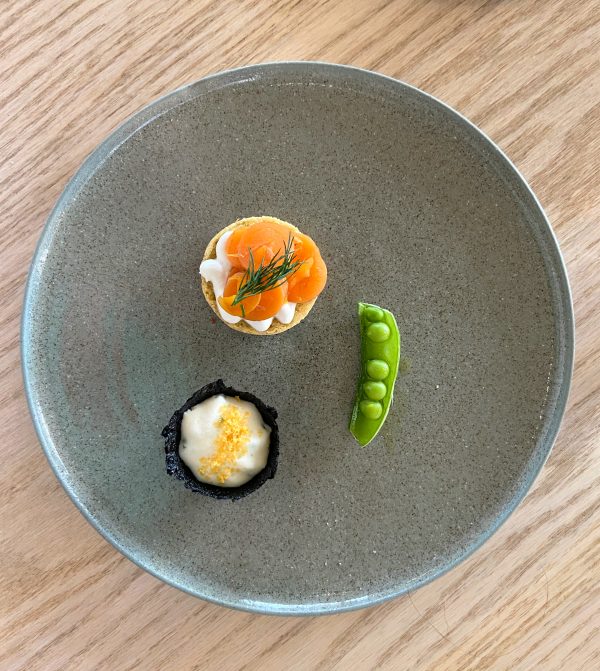 The mushroom forestry consomme with dumpling and parmesan was incredibly tasty as was the potato duchess with cauliflower and shiitake. My barramundi on pine nut risotto was also very tasty, although again, I could have eaten a bigger serve.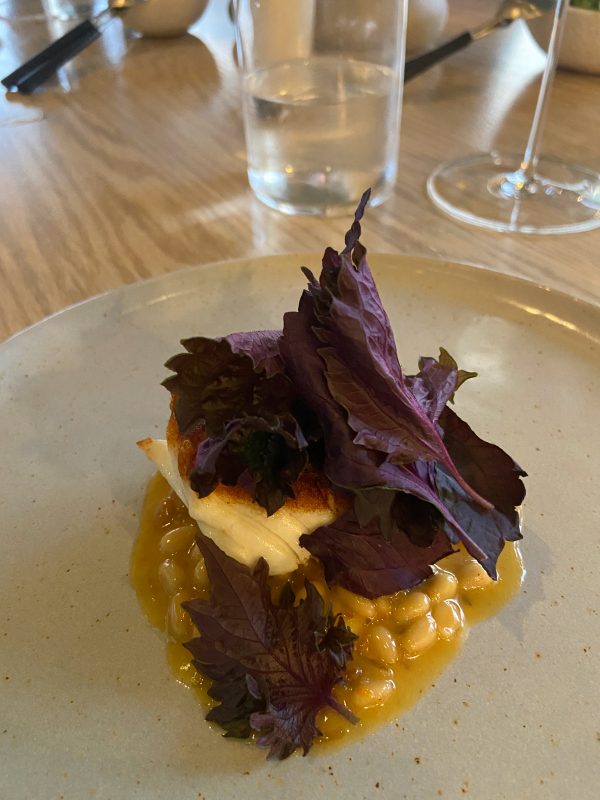 All in all we had a beautiful meal to remember and were all satiated, just. The wine matching was as good as the meal and I'd definitely recommend it if you're in a position to enjoy it. The boys joked they should have accepted a second brioche roll at the beginning.
The Round Up
Short Round, Thornbury – great coffee, ideal for breakfast, brunch or lunch with a friend/special someone;
Rumi, Brunswick East – Middle Eastern feast for groups or date night;
Pizza Espresso, Templestowe – great BYO pizza joint but book ahead. Be prepared to fork out for dessert pizzas if you take the kids;
Acre Farm & Eatery, Burwood – eco friendly restaurant with great food for any occasion or group;
Le Petit Tracteur, Main Ridge – Sunday lunch with friends and family;
Rare Hare, Merricks – delicious tapas style eatery overlooking the vineyards, ideal for anyone who loves great food including the kids;
Laura, Pt Leo Estate, Merricks – fine dining for a special occasion.
More Ideas
You might also like to check out the following posts:
Please note: I pay for all my meals/drinks in full and received no discounts, promotional benefits or freebies from any of the places I visited. All views are my own.
So over to you – where have you eaten out lately? Anywhere you'd recommend?