On Sunday, along with Mr SnS, our three kids and my Mum, I spent 14 hours on a direct flight from Melbourne to LA. (You can read more about our trip here).
Before we boarded, there was an unexpected two hour delay.
It really was a long haul.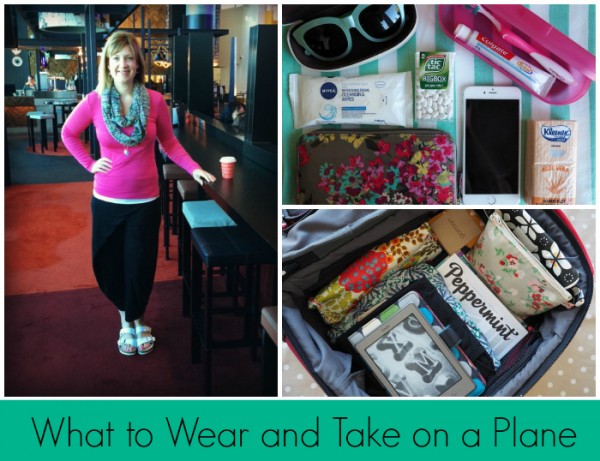 On our "triple decker" Boeing A380, at least fifty staff were on our plane, rotating between service in the main cabin, upstairs in premium and business class, and sleeping in their staff quarters below.
At one point, after we'd been in the air for what felt like ages, I made the rookie mistake of checking the flight path info.
It was not a good idea.
It turned out that we were only 5 hours down, with 9 and a half to go.
Ouch.
I'd forgotten how long it actually takes to fly to the US. Yes, I did it 8 years ago (with our then 9 month old eldest son) and yes I know it's a fair crack intellectually, but actually sitting on a plane for that long is a whole other thing altogether. I'm not complaining of course, as I'm stoked to have the opportunity to go in the first place. It just, well, it's a freaking long way.
Aside from the delay, the flight itself went well. (I'll share my tips for long haul travel with kids in a future post).
It's not the first long haul flight I've been on and hopefully it won't be my last.
Despite the long haul factor, I wore what I'd wear for a much shorter flight and it was fine.
Surprised? Well, maybe it's because the long haul tag carries with it a sense of "extra". Sure it's extra long, extra excruciating and it's almost impossible to sleep sitting up, but in terms of what to wear, it's not terribly different to any other plane trip.
What I wear is usually a combination of what suits the artic conditions in the plane and my eventual destination. I generally try to ignore the temperature of my origins, putting up with the temporary discomfort.
And while I dress primarily for comfort, it's also nice to look good as well as feel good. To achieve this, I usually go for:
– A soft pant of some description – I can't wear jeans for long periods or anything that gathers or presses on my waist. A soft pant with a fold over top or a gently elasticised waist is a great option. I have an old pair of black harem pants that I always crack out for flights and which I'm wearing below. Mine are a few years old but you'll find a great selection of current offerings in this post by Beach Style Mum;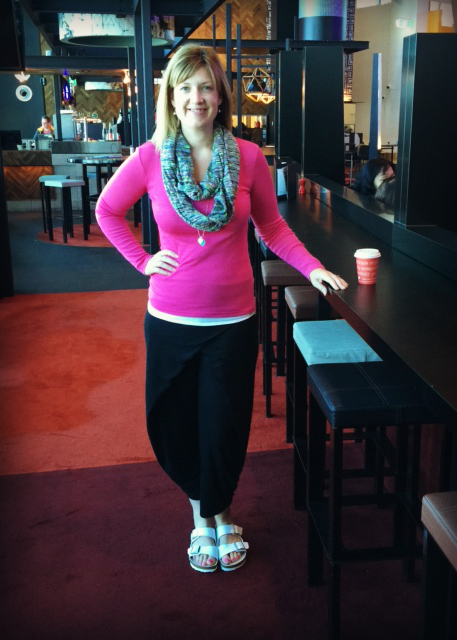 I'm wearing a Glassons knit over a Seed Heritage singlet; Harem Pants from Inzagi; Sportsgirl snood; Birkenstocks.
– Another option is a comfortable pair of leggings and a loose dress. I've got a couple of floaty Metalicus frocks that are perfect for travel with their no iron/no wrinkle properties. I wear a long sleeved top underneath for the plane and ditch the top and leggings just before we land if we are going to hit a wall of heat as soon as we disembark, such as in Fiji or Bali;
– Layers – as I've mentioned above, layering tops is a great way to ensure you are warm enough on the flight but not boiling hot when you step off the plane, depending on your destination;
– Wear dark colours – a flight is not the time to give that white shirt or white jeans an outing. Think dark colours that will hide spills, sweat and general plane debris!
– A lightweight scarf – I find a soft cotton scarf is useful for keeping my neck warm during the flight. I also find I don't need a jacket if I'm wearing a scarf;
– Soft textures and fabrics that give – I generally opt for jersey, cotton or soft wool blends and steer clear from anything that is tight, tailored or has buttons.
In terms of my hand luggage for an overseas flight, I generally take a handbag and a small carry on case. I can often get away with just a big handbag, albeit of Mary Poppins' proportions, for a shorter, domestic flight.
In my handbag, I generally pack my passport and travel documents (in a zipped up section so they can't spill out from the bag on the plane), my wallet, phone, sunglasses, mints, a pack of tissues and a small pack of face wipes.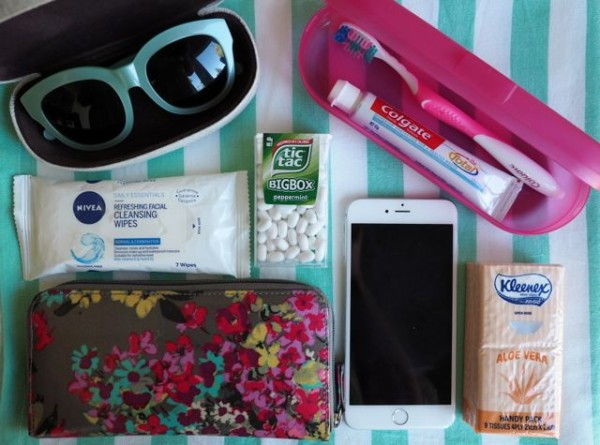 Other things to pack in either a handbag or carry on luggage, depending on their size are the following:
– my Kindle or a magazine which I like to have in case of delays on the ground, on the tarmac or to break up watching movies/documentaries;
– my toothbrush, toothpaste and deodorant – it's nice to freshen up both for you and your neighbour;
– a fresh top to either change during the flight in case of a spill or sometimes I change just before landing so I'm wearing something fresh for the landing/luggage/customs/transfer leg of the journey which can sometimes collectively take around three hours;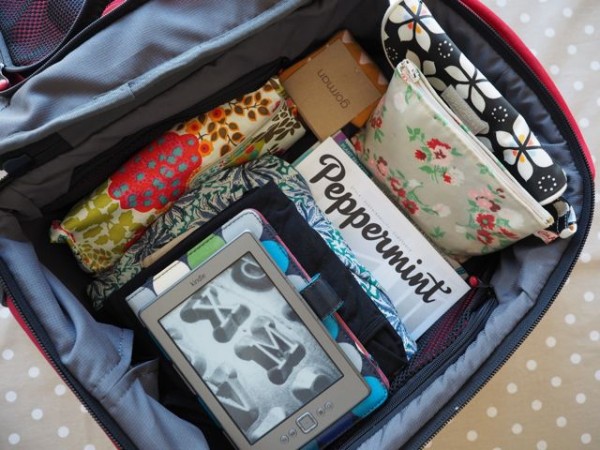 – my jewellery – I pack mine in a small cosmetic bag and keep it in my handbag. Most of my stuff is not expensive but very sentimental. It doesn't weigh much and I'd much prefer to have it with me rather than in my checked luggage;
– socks – I generally wear sandals or Birkenstocks on the plane but I always pack socks. Pack these in an outside compartment (if you can access your hand luggage easily) or in your hand bag.
During our flight, mine were packed in my carry on luggage which was stowed in the overhead locker. As a result, when I actually needed them, I was sandwiched in between two sleeping children and unable to access them. I made the pragmatic decision that two sleeping children outweighed cold feet;
– in my stowed away carry on luggage, I always pack one compact but complete outfit, which may be as simple as a dress or top and shorts (including underwear) just in case my luggage gets lost or delayed. It's a great feeling to know you have at least one fresh outfit to go shopping in if you need to.
– anything expensive – I've been known to pack my hair straighteners in my hand luggage before. This time, I'm taking my new camera in my carry on as well.
On the way home from a holiday, if I've bought a few "souvenirs", I follow the same principles outlined above but I also wear my heaviest shoes and clothes and wear my coat (all of which I immediately stowe away), to maximise packing space and minimise the weight of my suitcase. I also load up my hand bag and hand luggage with my favourite purchases, taking the absolute minimum that I took over, to make room.
This time around, our eight year old also took a carry on bag as well as his back pack. In it we packed a whole outfit for each of the kids, their new Kathmandu polar fleece jackets and their raincoats. This all fit in his carry on and weighed less than the maximum 7kg.
Each of our children also carry their own back packs which contain snacks, textas/pens, a new book, modelling clay, a colouring/activity book, their teddies and a notebook. You can find information about how I pack their back packs in this post on what to pack for kids.
If you are heading away for a shorter holiday, my tips for packing for a weekend away might be of interest.
What do you wear on a plane? What are your must have items in your carryon luggage?