This post is sponsored by Thirsty Camel
Summer really is the season for entertaining.
In fact, I usually do the bulk of my year's entertaining in summer thanks to it's combination of balmy nights, warm days and extra daylight.
But whilst many of us love being invited over to someone's place, not all of us find it so easy or relaxing to reciprocate. And when we do eventually host, some of us don't find hosting to be a particularly enjoyable experience.
Been there?
I've certainly become better at entertaining over the years. I used to be a total stress head and fuss over menus, the table decor and even the house.
Many of my friends are great cooks and entertainers too, so I often wanted to impress them or at the very least reciprocate the effort they'd put in to having me.
I remember trying to entertain in our first home. It was a small house with a tiny kitchen/dining area which made food prep tricky as we would be eating on our preparation surface. We could literally reach into the fridge for drinks from the table and hear every sound in the bathroom next door. Not ideal but we still entertained regardless.
We are in a much bigger house now and our entertaining areas are much better as we have a backyard, deck and a good sized dining table. But that hasn't, in and of itself, lead to stress free entertaining. No. It's not just about the space, it's also about the mindset and the approach.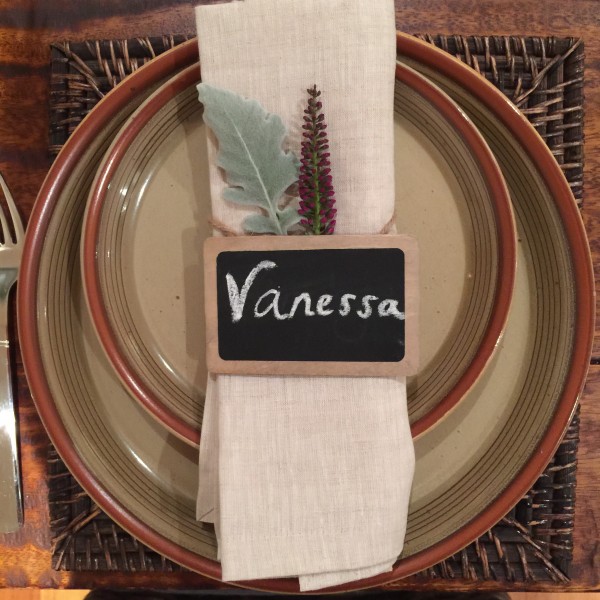 The lovely table setting my friend Peisha put together for one of our Donna Hay dinners
Over the years I've learned a few tips and traps to make entertaining more enjoyable and less stressful, including:
1. Don't insist on making everything yourself – seriously, this is not only unnecessary, it sets an unrealistic expectation for your friends or family too. If you do everything, they might feel they can't ask you when they're hosting.
It's so much easier to let people bring a dish, a course or even a selection of drinks. It's one less thing to have to do and it's an opportunity to share the load, not to mention the expense.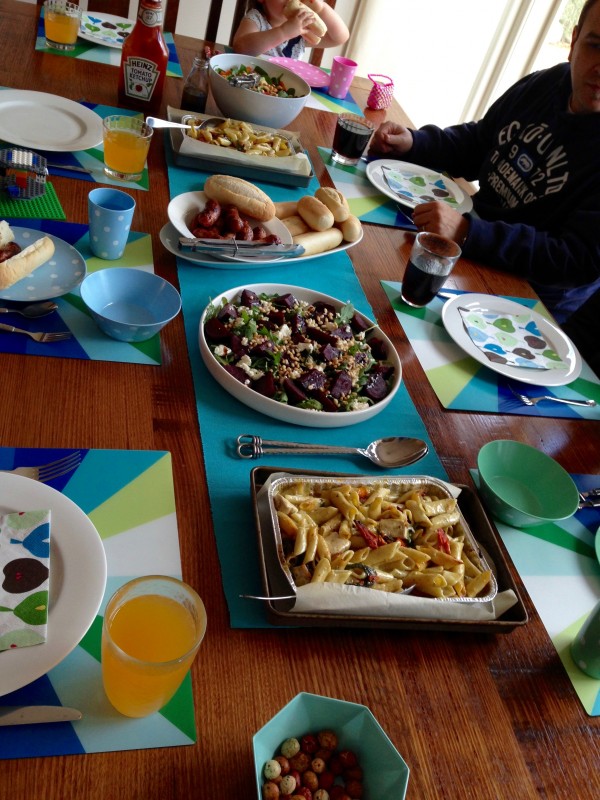 For our casual Sunday night family birthday dinner above, I bought two pasta bakes from Costco, made a beetroot salad and my sister in law has brought a salad. We bbq-ed some chipolatas for mini hot dogs for the kids.
It can become a tradition too.
If we're not away, we spend Good Friday evening with close friends of ours. We alternate who hosts each year and whoever hosts, prepares the main. The non-hosters always bring dessert. Same goes for when we catch up with the kids during the year. We figure if entertaining is easier, we'll be happy to do it more often.
2. Make at least one element or course before – I generally make the dessert before my guests arrive (pavlova, semifreddo or granitas in Summer; cakes or tarts in Winter) as I'm one of those people who can't talk, drink and follow a recipe simultaneously. You know the one?
In fact some dishes taste better when pre prepared. When we had Colour Me Anna and The Baker over earlier in the year, I made a duck ragu the day before to allow the flavours to develop as well as enabling me to be a more present host.
Dips, cheesecakes, semifreddos, ice cream cakes and granitas are all great for summer and can be prepared a day or so in advance. Even preparing or cutting up some of the elements so you can simply assemble a dessert or dish is a helpful shortcut too.
3. Online shopping is your friend – From groceries through to grog, delivery and click and collect options are great ways to do the leg work while you watch the cricket or chillax by the pool.
For example, I recently discovered Thirsty Camel's online shop, which offers a free click and collect service.
Last Monday night, I couldn't be bothered going to the shops but I was thinking about what we'd want to take to a few do's we have coming up over the next few weeks – beers for Boxing Day, a nice chilled white for casual BBQs and some bubbles for New Year's Eve. I was also wondering how I could make things easier for myself and not add yet another thing to my to do list.
So, once I followed the link to the Thirsty Camel's online store, I entered my postcode (to show me my local store's range and prices), browsed through the categories (I always begin with the specials) and I simply added to cart. A simple check out procedure which included nominating when I wanted to pick up my purchases (which was as soon as later that evening) and I was done.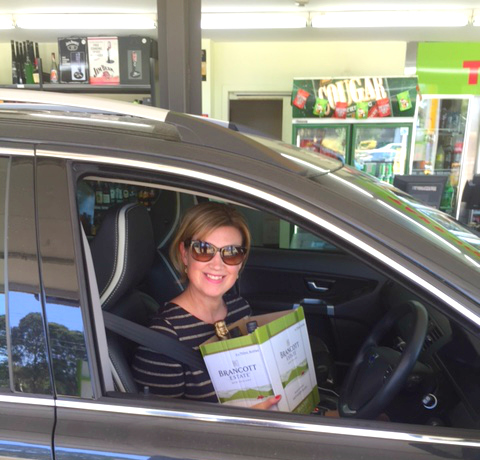 Who doesn't love drive through?
A couple of days later, I drove to my local outlet while I was running errands in the neighbourhood with Mr 4 and picked up my order. I drove through, handed over my paperwork and was handed my order by the friendly Thirsty Camel guy.
WITHOUT LEAVING MY CAR!
If, like me, you generally have an entourage of kids with you, you'll know how great it is to have one less in and out of the car situation on a busy, hot day. I was stoked not to mention all sorted.
Thirsty Camel doesn't just cover drinks of the alcoholic variety either – you'll find ice, chips, nuts, soft drinks and mixers in this one stop shop. Too easy.
4. Eat outside – I don't know whether it's the mess factor or the balmy breeze, but there's something about eating outside in Summer, especially with kids, that makes me relax.
If you don't have enough seating, get out a picnic rug for the kids, grab a couple of deck chairs and enjoy the serenity.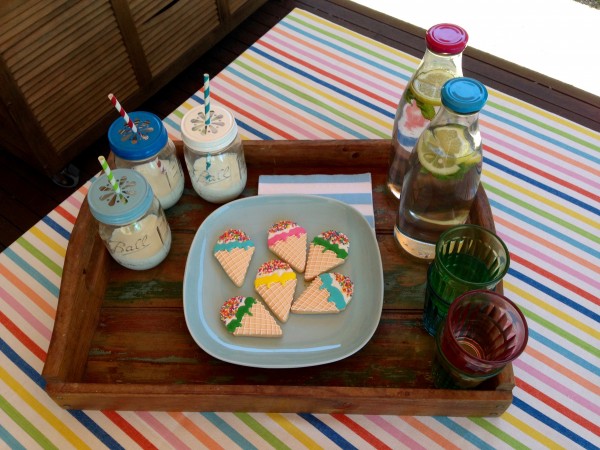 Don't forget the citronella candle and some Aeroguard too, and crank up those tunes.
5. Keep it simple – if you're more Bill Granger and Donna Hay than Heston Bleumenthal, that's totally cool.
Stick to recipes you know, cooking techniques you've mastered or ingredients you're familiar with. Cooking something new and complicated with people watching is not my idea of a good time. Instead, a simple BBQ with a couple of salads is a no brainer.
Just make sure you have enough gas in the bottle or a spare on hand to avoid last minute cooking shenanigans.
I've put together some simple summer menus for entertaining too if you're looking for some inspo. You'll find my Summer BBQ menu here,  Summer brunch menu here and my Summer breakfast menu here.
6. You don't have to make everything from scratch – I like to make my own pavlova but I also don't mind grabbing a ready made one from the supermarket if I run out of time. In fact they're easier to decorate as they're so perfectly shaped.
I love a burger and don't mind making my own patties but I always buy the caramelised onion to go on top of them.
When I make the BLT salad below (recipe here), sometimes I make my own garlic aioli but I've got a back up in the fridge if I run out of time.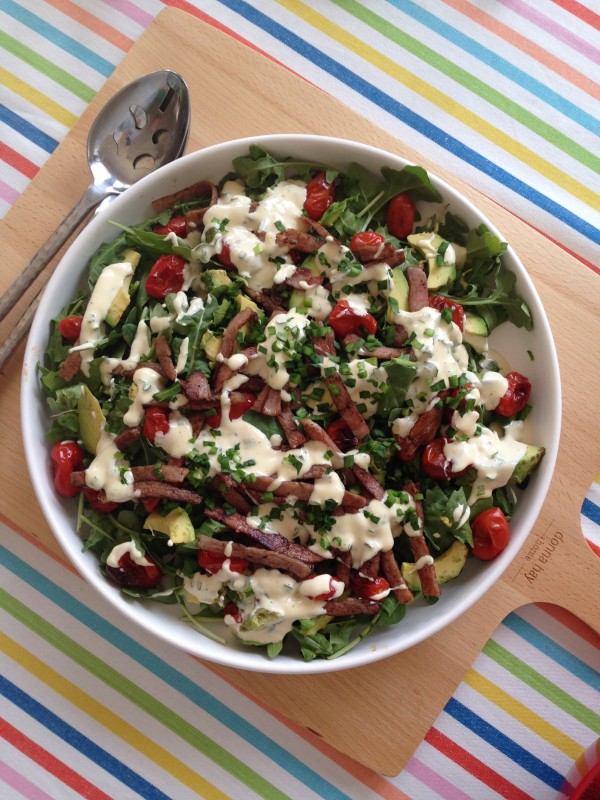 Do what you can, subject to what you like to do, how much time you have and how much cash you have to splash.
7. Close the doors –  I used to feel the need to tidy and clean the whole house when we had friends over which added a whole other level of stress.
Now, I focus on the living area and the powder room, do a quick whip around with my Dyson V6 and close all the other doors. Trust me, it works.
8. It's better to be hospitable than perfect – Many years ago a colleague recounted the incredible dinner party she had been to the previous weekend.
The food was to die for and of a professional standard; the table setting was perfect; the company carefully selected and fabulously entertaining.
I asked her if she planned to reciprocate the invitation anytime. She looked at me as if I had rocks in my head and said, "Are you serious? Cook for her? No way." The reason? "There's no way I could put something like that together". So I filed that one away. That host clearly went to so much effort but there wouldn't be any invitations coming her way anytime soon sadly.
At the end of the day, your friends or family aren't looking for the perfect entertaining experience and neither should you. In fact, some may even be put off by it.
Entertaining is about catching up and spending time together. And it's important to not lose sight of that when the guests are about to arrive and you need to vacuum, clean the BBQ and stop the kids from trashing the just tidied house. People get it and we're all in the same boat.
That's not to say there's anything wrong with having standards or making an effort. Sure I like to clean the powder room and limit the evidence of #lifewithboys.
I also like the food to look and taste good. I love to style a table and I do appreciate it when others do the same but there's certainly no expectations.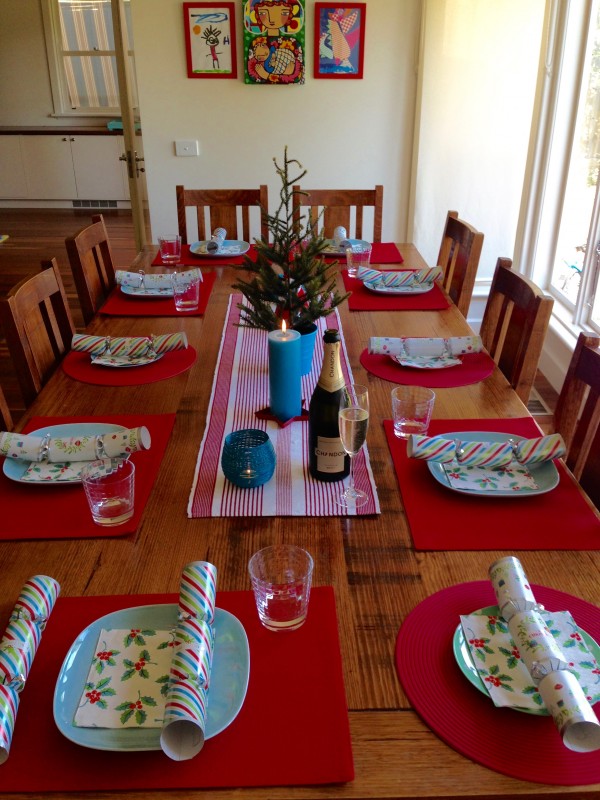 The table is set for a relaxed Christmas dinner
I've also had my own dining disasters.
Let me share but a few –  over cooked baked eggs; baked quinces that nearly broke my teeth let alone my guests; appliances that have blown up mid smoothie; and bottles of sparkling red wine exploding over my walls. But you know what? We laugh about those moments now. They've become hilarious folklore instead. So when my friend's barramundi stuck to the pan one Good Friday and was unsalvageable, I reminded her of the time I nearly broke her teeth on my baked quinces.
Are you a relaxed host or a stress head? How do you find entertaining?