One of the most amazing things about creating this blog is the fact that people – you – actually take the time to read it.
That may sound a bit silly, but I've been consistently amazed and humbled by this awesome phenomenon since I began this blog back in 2013. I remember being actually shocked the first time someone I didn't know left a comment. I remember thinking, Who is this kind person and how did they find me? It was and continues to be a very cool and mindblowing thing.
Fast forward four years later and we've built a lovely community here.
Recently over on the SnS Facebook page, I asked you if you had any questions, ideas or thoughts around future content and I received some great responses – thank you.  So today, I'm answering three of those questions and I'll answer the rest in future posts.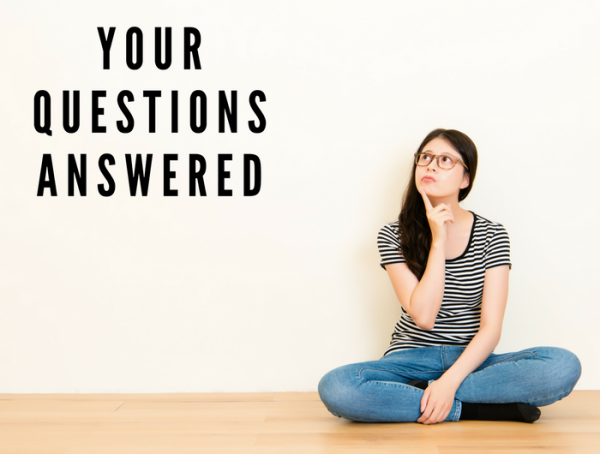 Ros asked: I'm always after a good active/sports bra. Would be great to have tips on some of the front runners out there and feedback from others about the brands they love. Being a D+ the search isn't always easy.
Thanks Ros, I'm hearing you. I'm a 14DD and I need a good sports bra too. I see a personal trainer once a week (I run during this session), tap dance as well as doing some online workouts and going for the occasional walk.
Over time, I've found Berlei Sports Bras – this original high impact style – to be the best wearing and supportive bra. The most important thing I'd recommend though is getting fitted for the correct size. I've had back and neck pain from bras that are too tight or don't fit correctly.
Can any serious runners add their intel?
Bridget asked: Not sure if other people'd be interested but I'd be keen to find out about cool bars/ wine bars/ cocktail bars in the Eastern suburbs and city for people in their 30s/40s.
There are a few spots I'd recommend.
Closer into the city, Naked in the Sky (at Naked for Satan in Fitzroy), pictured below, is a cool rooftop bar with great views but is popular, so get there early.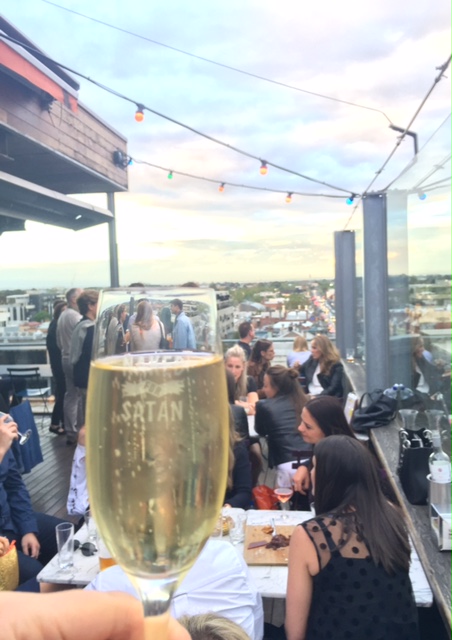 In nearby Abbotsford and right next to Victoria Park train station, Dr Morse Bar and Eatery is a great spot for a cocktail, brew or delicious Asian tapas in their spacious beer garden. (I'll be reviewing Dr Morse in more detail in a future foodie post, so stay tuned for that). Lulie St Tavern is on the next corner on Johnson Street too.
If you're in Hawthorn, check out upstairs at St Cloud Vietnamese Eating House, a modern Vietnamese restaurant in Burwood Rd. There's a lovely rooftop balcony which would be the perfect place for a cocktail on a balmy summer's night.
In Box Hill, the best option for a drink is The Penny Drop in Whitehorse Rd, while just down the road in Blackburn, you'll find Friday night drinks and live music at The Food Republic.
Further out, I'd recommend The Cellar Door at Eastland (another rooftop bar) and The Firehouse in Ringwood, which has a separate bar area with a large open air deck. Mister Fox, on the golf course, also has a bar with craft beers and great views over the green if you're looking for a daytime option.
Olivigna in Warrandyte is another great option – the outside terrace is lovely and the nearby Rob Dolan is on my list of where to try next.
In the Yarra Valley, we love The Healesville Hotel, The Innocent Bystander/Giant Steps and the new distiller, Four Pillars is also On The List. For my latest reviews of my favourite places to eat and drink in the eastern 'burbs head here.
Laurine asked: I have always loved your Christmas gift ideas. Especially for boys! Always helps with buying for nieces and nephews. Gift ideas for teachers! To gift or not to gift? Also preparing for school stuff. Orientations? I'm about to send my baby off to school next year! What do you wish someone told you before you became a prep mum? 
Great questions Laurine! I'm already planning my Christmas gift ideas posts, so stay tuned for those. You can catch up on last year's here.
I also pooled all my boy intel into this post, Gift Ideas for Boys here.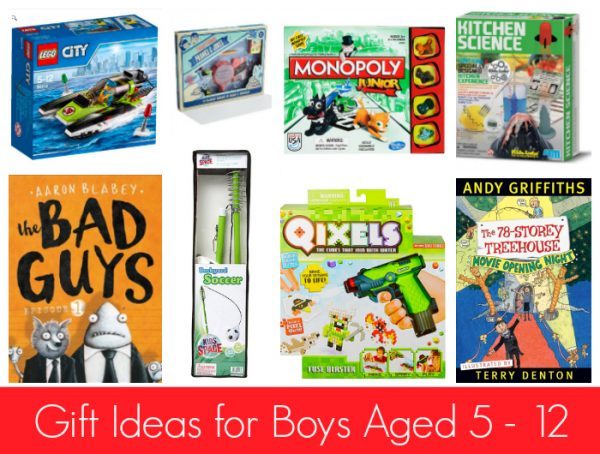 I always give gifts to our boys' kinder and classroom teachers, as well as smaller gifts for their music and art teachers (we all put in for coaches' gifts at the end of each sports season).
My go to for female teachers has been a tote/cooler bag from Project Ten or a beautiful candle. Sometimes the whole class puts in for a group present too (usually Westfield, movies or book vouchers).
I tend to opt for a handmade or foodie gift for friends and other people who we want to thank for making our lives easier during the year. For more ideas, head here.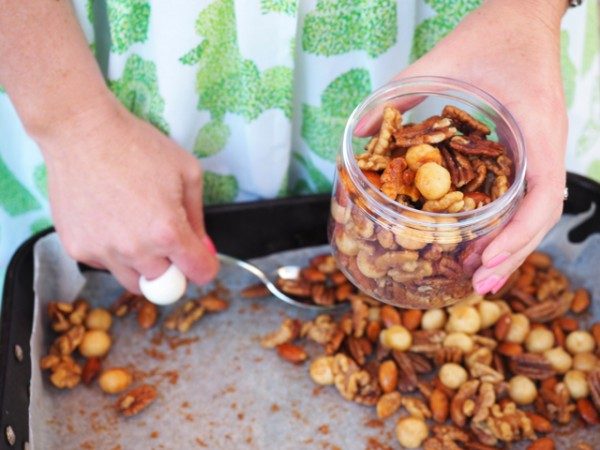 Gosh, preparing for school is a massive thing. In terms of the practical considerations and how to get organised, all my intel is in this post, Tips for Parents "Starting School".
Emotionally, I've had a different experience with each of my boys. I was surprised how bereft I felt when my youngest started school this year although it wasn't surprising given I'd had someone at home with me for ten years.
The best advice I'd give on this front is to give yourself some time and headspace – if that's possible – on the day when your youngest starts school and in the days that follow.
For me, I made sure I could go home, by myself on that first day. I didn't make plans to catch up or see anyone or do anything. I pottered around the now suddenly quiet house, and started to process my new normal. The following week, a group of kinder Mums and I went out for a celebratory lunch but I'm glad I had a few days in between.
Can you add anything to any of my answers above? Or perhaps you have a question for my next Your Questions Answered post?