Tonight I'm gonna party like it's 1999.
Well, perhaps that should read "like it's 2004", the last NYE I celebrated before I first fell pregs. Truth be told, however, things will wind up shortly after midnight (if we make it that far) as our three human alarm clocks will no doubt be using their new karaoke machine at 6am.
Just for something different.
Still, over a champs, we will no doubt reflect on the year that was. It's the done thing on NYE isn't it? As another year draws to a close, we do a stocktake and evaluate the year that has been. I find I tend to reflect more than make resolutions.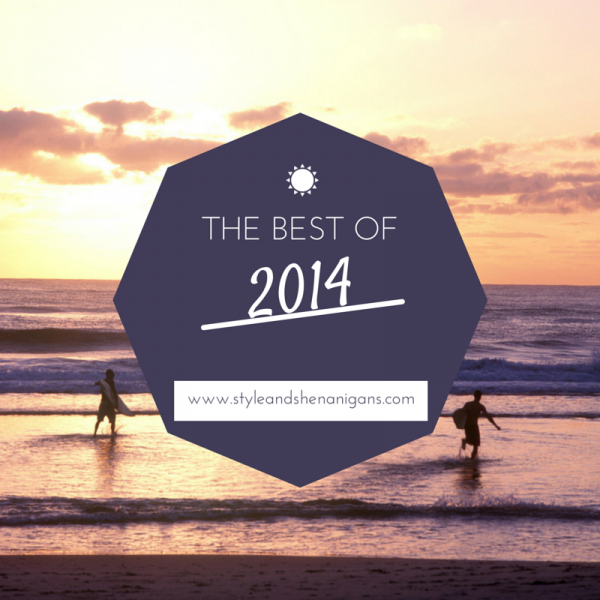 I get pretty sentimental at this time of year too. Do you? I think about the kids, how much they have grown and developed and how tall they seem all of a sudden. There's been major changes for us this year too – Mr SnS and I are finding ourselves in a whole new stage of parenting. This year we've said farewell to our cot, nappies and I'm on the verge of saying ciao-ski to day sleeps and strollers too.
After nearly 9 consecutive years.
Phew.
Just to keep things interesting, I think we might be heading into Tween-ville territory too.
Far OUT.
As well as being a big year for our family with our second son starting school, it's been a big year for me personally, particularly on the blog front. This time last year I'd been blogging for just 4 months and still finding my feet, experimenting and giving it a good old crack. What a difference a year makes! Over the last twelve months I've loved writing posts (and am hopefully honing this curious craft), reading your comments and hanging out with you on social media. To say it's been totes fab is an understatement.
A couple of other highlights include my feature in Missy Confidential's Real Style Gallery in March and making the Top 40 in the Beauty and Lifestyle category in Kidspot's Voices of 2014 blog awards. Very cool opportunities for which I am very grateful and was completely blown away by.
This blog has grown and developed beyond my wildest expectations this year and I'd love to take this opportunity to thank you for popping in here regularly to see what's news at Shenanigans Central. Whether you're an old timer around these parts or a newbie, a fellow blogger or a friend, you've seriously made my year. And yes, I think I have something in my eye … *cough*.
So what were you loving at Shenanigans Central this year? Do any of these posts ring a bell? Together with my Christmas posts, these were some of my most popular posts of 2014:
4. Striped Dresses from Luxe to Less
6. Style Snippets: The Studio Bambini Photo Shoot
Have I included any of your faves?
Next year, I look forward to writing more here. My aim is to provide you with interesting, relevant and useful content with the occasional humorous interlude or three. In the meantime, have a fab night tonight, a Happy New Year and I hope 2015 is a cracking year for us all.
What has been the highlight of your year? What have you enjoyed here at Shenanigans HQ? Are you hoping to make it til midnight or would you be happy to be tucked in to bed at a more civilised hour?