Happy Friyay folks.
Has it been a good one?
A wet one perhaps?
Or another week in paradise – and yes, I'm looking at you Queenslanders!
It's been a typical mid term week here at Shenanigans Central.
You know, the usual extra curricular bits and bobs, school projects, high levels of administration in preparation for a busy few months, but thankfully, no more nits.
There's been a lot of rain and a sudden cold snap, but otherwise, it's been business as usual around these parts.
In amongst it all, there's been some great stuff and in this post, I'm sharing what's been ringing my bell this week. What's been ringing yours? Please tell us all about it in the comments below.
Trainers
I'm all for comfort as you may know, but I've had mixed success with trainers in the past.
I think three pregnancies have made my feet wider – that's my theory anyhoo – making wearing many styles of narrow trainers excroosh after an hour or so.
I've managed to find two styles recently though that more than accommodate my Krusty the Clown feet which I just have to tell you about.
I wonder whether it might also be due to the fact that I've started going up half to one full size from my usual 9/40, which has given me some extra room. Just a thought.
Trainers number one: New Balance 620 Classics from The Iconic, pictured below.
I was after a black trainer to wear with black jeans and a couple of my knitted dresses. These actually look quite narrow but they are super comfy.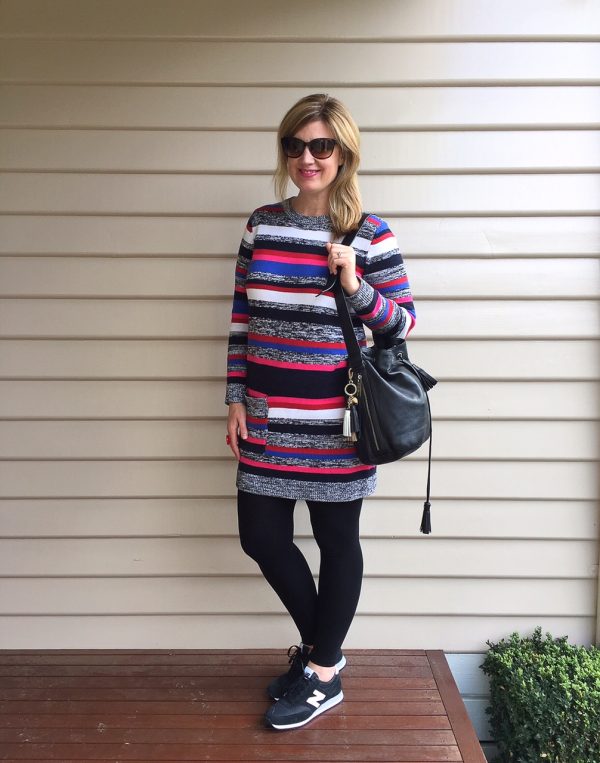 I'm wearing the dress featured in this post if you're after the deets.
The second pair are these super 80s trainers – Stan Smiths by Adidas. They come in three colourways – all white; green and white; and navy and white. I opted for the navy and white as I have quite a bit of navy in my wardrobe, including plenty of nautical stripes.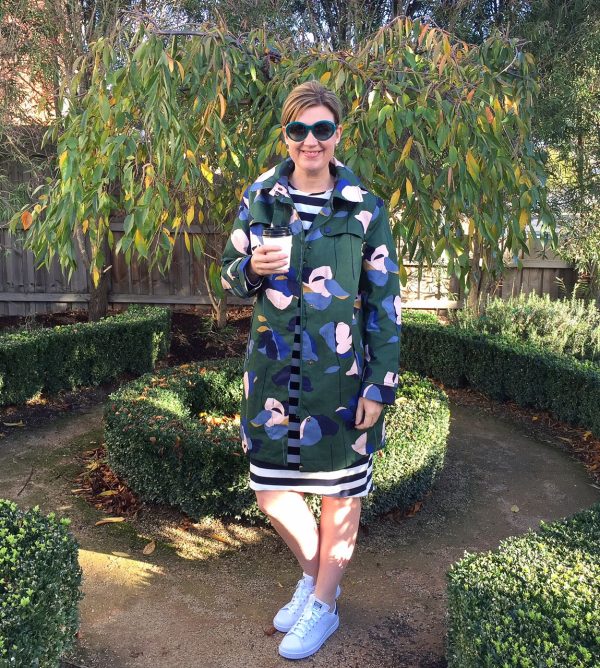 For details of this dress (including sizing info), check out this post.
The Donna Hay Foodie Girls
If you're new around these parts, a group of girlfriends and I followed the fab idea of some of our local school mums and started our own version of the Donna Hay food club.
We meet every couple of months and each prepare a dish from the current mag and share a fab dinner together. It's seriously one of the highlights of my social calendar – the company as well as the amazing food – and last Saturday's night's dinner was no exception …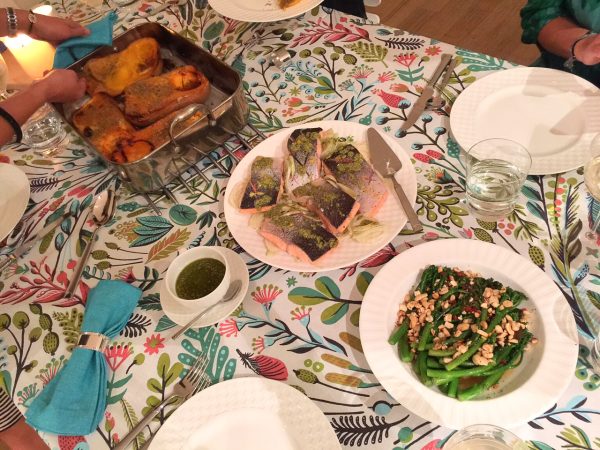 Suzi as host, made the main course – the delicious fennel and lemon roasted salmon with pesto butter. Peisha and I did the sides – roasted butternut pumpkin with honey and za'atar and spicy stir fried broccolini with cashews. All of these recipes are in the April/May 2016 edition of Donna Hay magazine.
Amelia made the decadent chocolate s'more meringue pie which was delicious but super rich. Here's a little collage Peisha put together …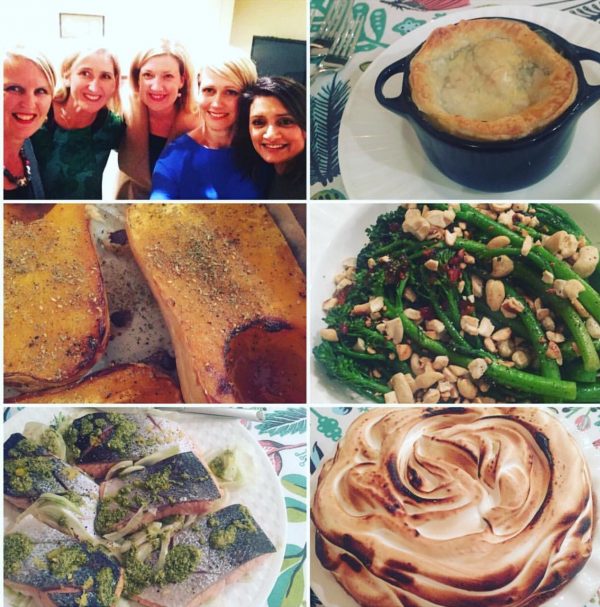 I also love that these dinners inspire me to cook dishes I wouldn't normally tackle, many of which I've subsequently incorporated into our family dinners.
For example, my friend Martine (you might like to check out her awesome blog The Modern Parent) made the miso chicken and corn pot pies in the current issue (June/July 2016) for our entree last Saturday night and they were a huge hit.
After she explained how easy they were to make (and they tasted SO GOOD), I decided to make them for the fam this week. I'm still in shock that I made pies, let alone on a weeknight!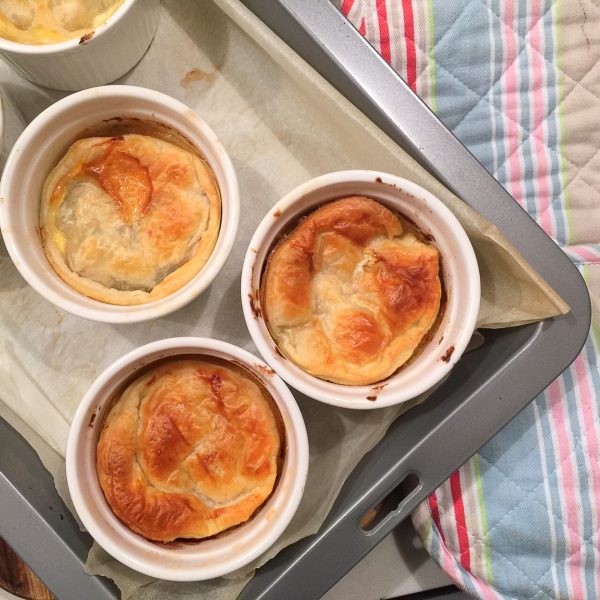 If you have a few foodie friends, a Donna Hay (or other chef/foodie) dinner is such an easy but fun thing to do.  You can find out everything you need to know in this post and this post.
Hanya Yanagihara
A Little Life is one of the most remarkable books I've ever read so when I heard the author, Hanya Yanagihara, was speaking at an event held by The Wheeler Centre here in Melbs (she was in Australia for the Sydney Writer's Festival), I was desperate – and just a little bit excited – to go and hear her speak.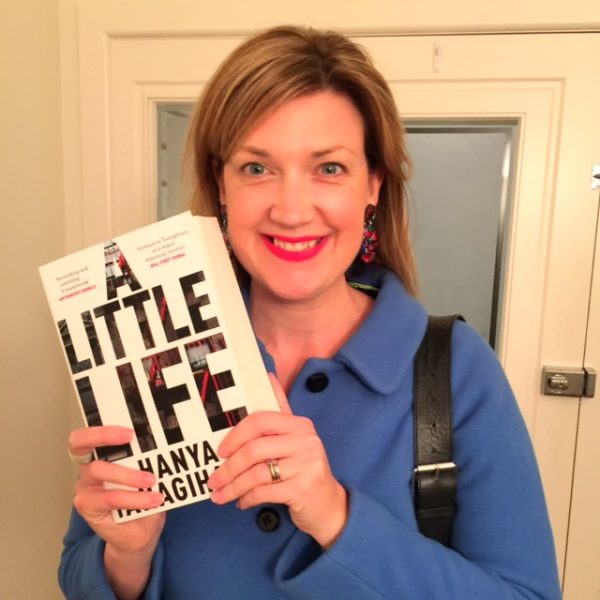 I missed out when tickets first went on sale, but thankfully the event was moved to a bigger venue and more tickets became available.
Hanya was interviewed for an hour and spoke so brilliantly and articulately, I was mesmerised. Afterwards there was a book signing, at which I took this photo …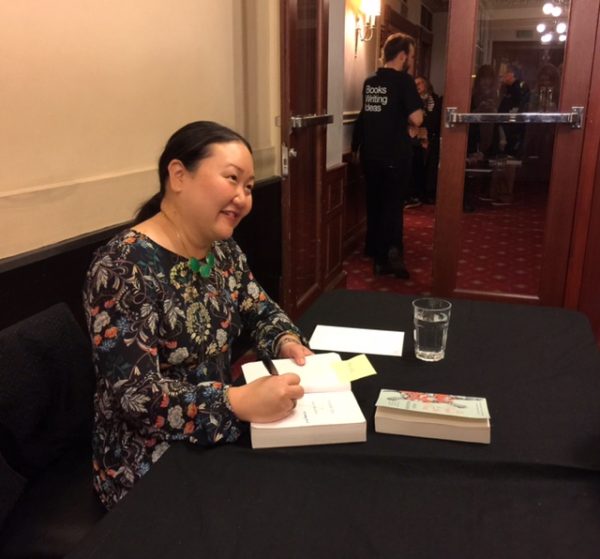 You can listen to the podcast of the evening here – it does contain spoilers though, FYI.
You can also read my review of A Little Life here.
Winter salads
I've been going to town making and eating soup but I do love to break up all the liquid lunches with a hearty winter salad.
I made this delicious Karen Martini one last week for a couple of girlfriends – shredded chicken with yoghurt dressing (from her cookbook Feasting which I was given at a recent Legendairy event) – which ticked the flavour and texture boxes big time.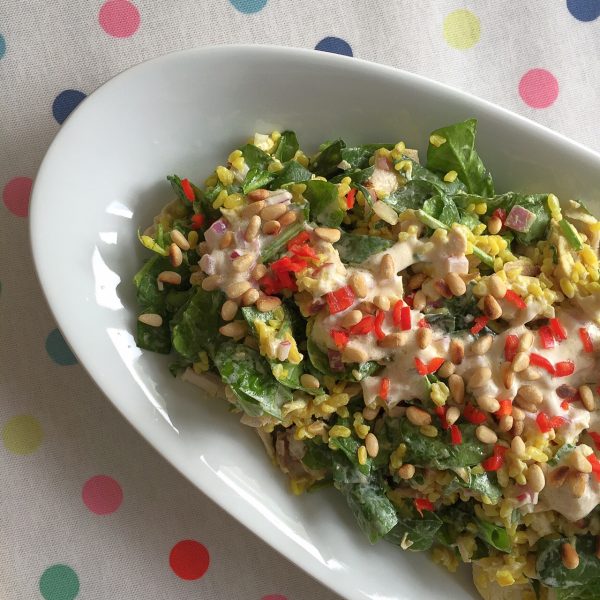 I also enjoyed this salad of quinoa, roasted dutch carrots, almonds, cauliflower, rocket and pomegranate topped with home made felafel at a local cafe. I'm going to try to make a version of this at home.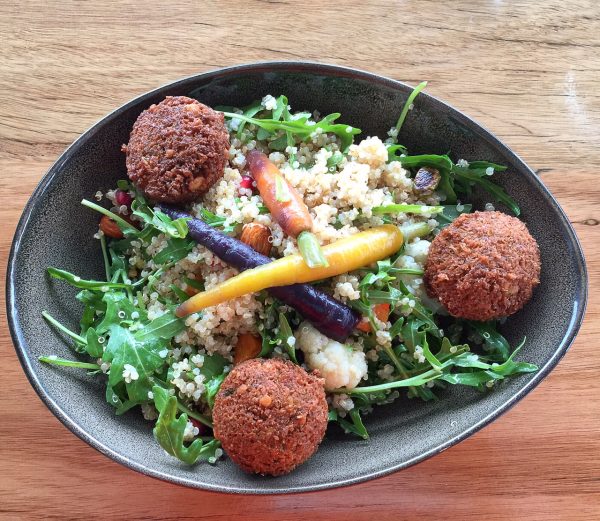 This post contains some affiliate links. You don't pay any extra and I earn a small commission. Read more in my Disclosure Policy here.
What have you been loving of late? Anything we should know about?