We are living in strange times friends.
As each new headline and story develops, I've been trying to focus on the practical implications, as well as thinking about how to keep things as "normal" as possible for our three kids in the unprecedented circumstances we find ourselves in.
With the current health advice to either practice social distancing/self isolation and with lockdown an imminent possibility, I've been thinking about exactly how I will manage this unique period and maintain our collective sanity.
As my husbo and I both work from home, we are no strangers to being house bound for part if not most of the day.
What we're not so familiar with – and what I'm most apprehensive about – is being holed up or "socially isolated" with the kids (our three boys are 13, 11 and 8 years old) for weeks on end without the prospect of our usual school holiday activities and routine. (For us, this is usually a regular stream of playdates, a trip to the movies, a sleepover at grandma's and catching up with friends).
So here is my list of things that I've come up with to keep us occupied over the school holidays, and, if this situation continues into term 2, the next little while. I'd love to hear what your plans are or what works for you in the comments below.
Activities
1. Board games – I love a board game even when we're not in the middle of a pandemic, so you can be assured we will playing plenty of games over the next few weeks.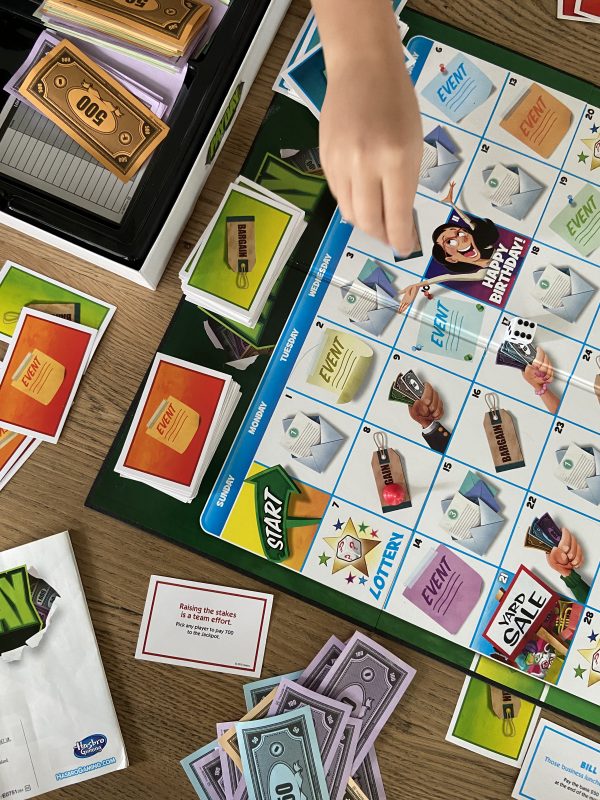 All of my guys love playing King of Tokyo, Cluedo, Codenames, Exploding Kittens, Monopoly, Yahtzee, Sequence, Uno Flip, Happy Salmon and Pay Day.
Of these games, I enjoy Codenames, Exploding Kittens, Yahtzee and Sequence the most, so I usually give them a choice of one of these if they want me to join in. Exploding Kittens and Happy Salmon are fun and quick card game suitable for all ages while Codenames and Sequence would perhaps suit upper primary and beyond.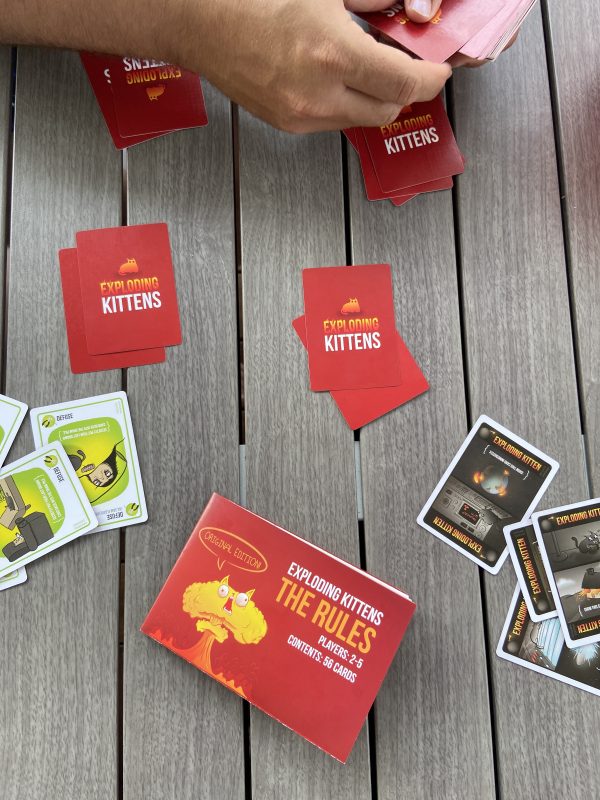 Puzzles are another favourite and provide a quiet, solitary activity for introverts and in between times.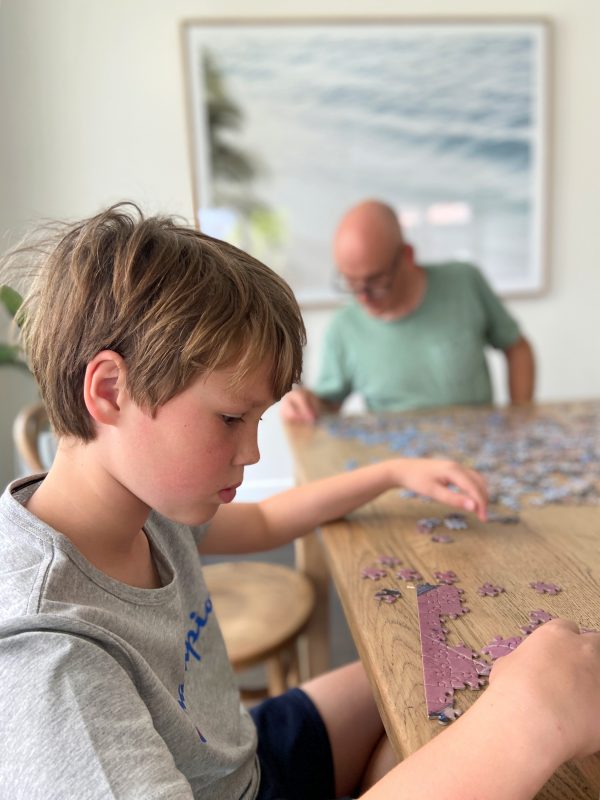 2. Music –Music is a big part of my life and I love listening to my favourite playlists and going to see live music when I can. I will not survive the next few weeks without good tunes, so I'll be introducing the kids to some old faves while they make their own playlists and teach me a thing or two. I am also hoping my guys will actually practice their instruments more often too. A girl can hope!
3. Mini Masterchef  – I know many of us are being careful about food supplies, but lunch and dinners have to be made most days, so why not involve the kids and teach them a skill or three? Veggie soup and toast or toasted sangas for lunch (use up whatever's left from the fridge and old bread), simple dinners such as pasta, chicken wraps or meat and veggies/salad might keep them entertained, up skilled and off screens.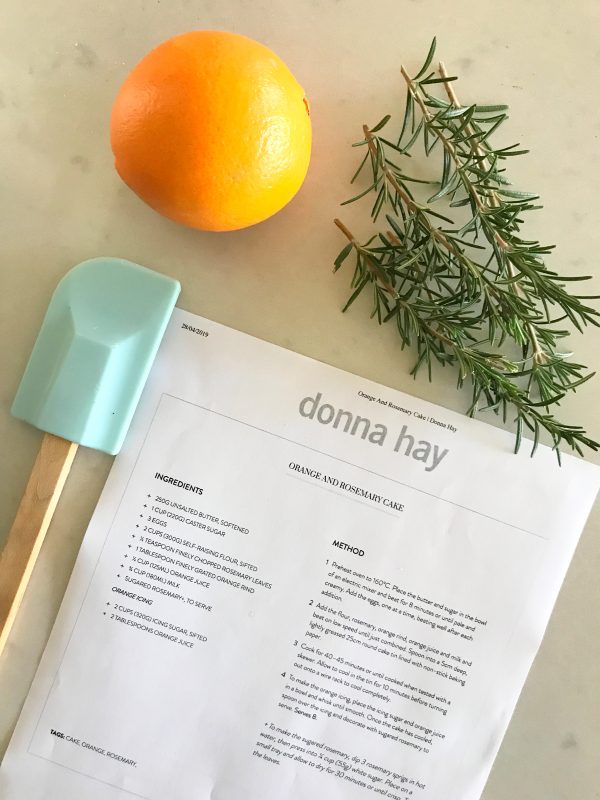 If you have the supplies, bake some muffins/cake or a sweet treat, some of which can be frozen for lunchboxes when they eventually return to school.
4. Start a Project –this will look different depending on your kids' ages and interests but here's what my guys are into. My eldest son loves writing and reading and has decided to write a novel.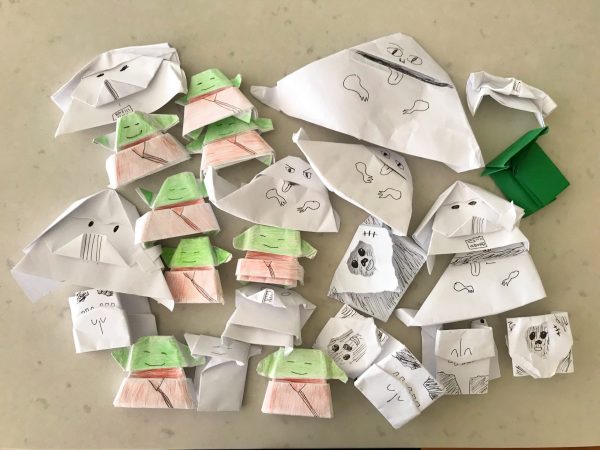 My middle son loves drawing and origami and he's recently been getting into some paper mache on the side. Outside of course!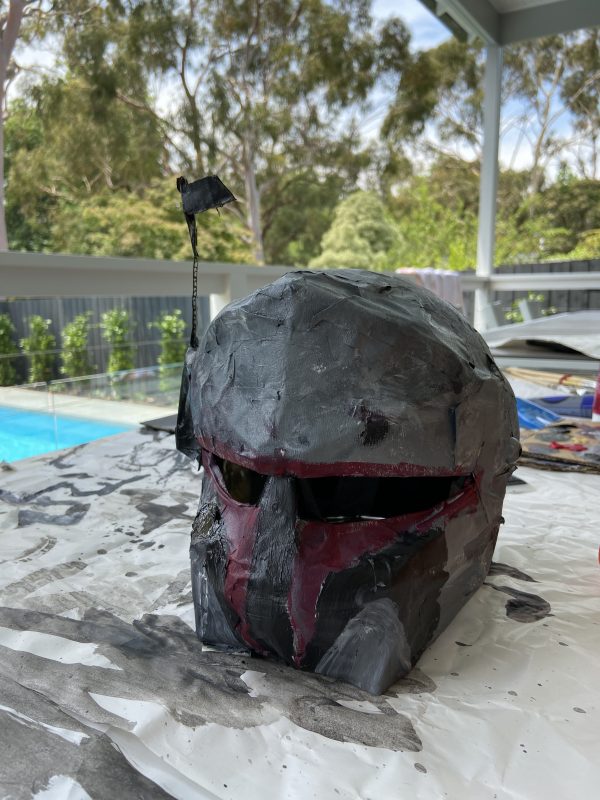 My littlest dude loves Lego, and will happily play for hours, especially when given a specific challenge, such as a to build a rocket, town, school and so on.
5. DIY Drive-In – I know my guys will be having more screen time than usual over the next little while, but I'm hoping I can use the opportunity to introduce them to some excellent flicks from the '80s, other epic films of the last few decades as well as watching some age appropriate TV series.
My guys have loved the Back to the Future, Home Alone and Indiana Jones Series as well as The Goonies. I suspect we will be watching E.T., some classic Steve Martin flicks including Cheaper by the Dozen and I'm going to try and find out how we can watch Anne of Green Gables (we all loved Anne with an 'E' although it was not always PG, FYI).
6. Rest/Room time – when our boys were younger, and right up until they started school, they had a regular rest time in their rooms every day after lunch. Sometimes they napped, sometimes they played or read quietly but the understanding was that it was quiet downtime in their room.
As they've gotten older this quiet time has morphed into movie time in the arvo (upstairs, so Mr SnS and I get some respite), but I think I will try to reinstate quiet room time, as I think all of us will benefit from a quiet hour in our rooms to regroup and recharge after a lot of time in each other's space.
What to Read
I suggested to my boys earlier this week that they stock up at their school libraries with books they want to read. Thankfully they all took my advice and have come home with around twenty books between them. I also asked them to give me a couple of titles each for me to have some newer titles on stand by, and I've managed to source those books this week.
I've also taken my own advice and stocked up on books for me.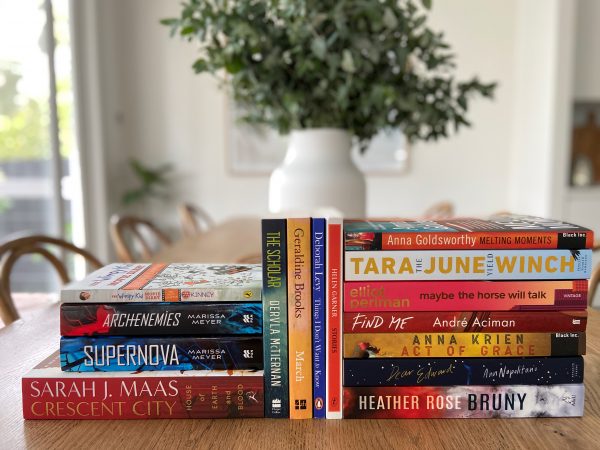 If you don't read much but are looking for some excellent, page turning reads that will provide a welcome escape, I'd highly recommend the following books (most of which are relatively new releases) as a start: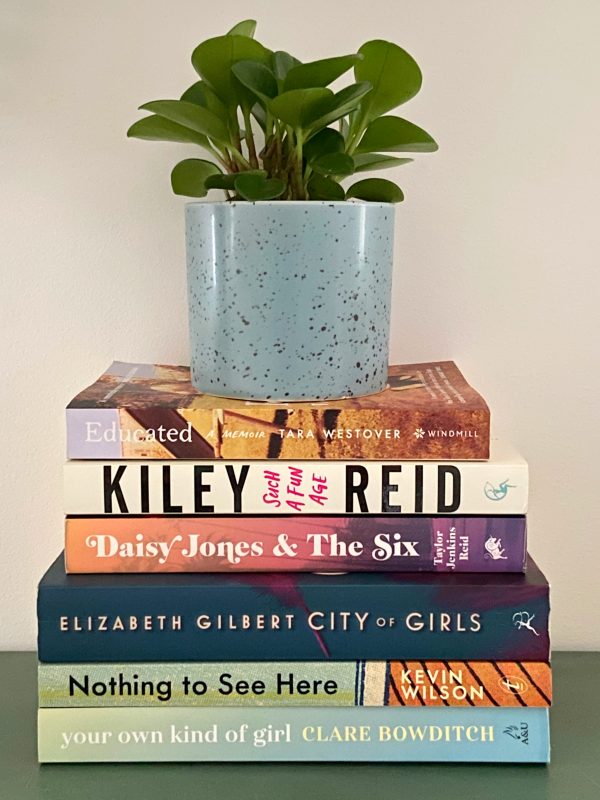 If you enjoy biographies and memoirs, I can highly recommend:
Any Ordinary Day by Leigh Sales, while not a bio or memoir is a collection of stories and is excellent too.
For more ideas, head to my 'best of' posts for the last couple of years:
Love a great bio? As well as the titles listed above, you might like to check out this post with 21 Awesome Biographies and Memoirs.
For more ideas on what the kids might enjoy reading, check out this post 23 Newish Books for Tweens by Australian women.
What to Watch
I usually gravitate to the heavy gritty TV Series but I'm officially taking a vacay from anything overly strenuous or stressful in my TV diet and you might feel like doing the same.
There are some excellent TV shows on free to air which you can catch up with at any time, including my fave ABC shows:
You Can't Ask That
Anh Do's Brush With Fame
Shaun Micallef's Mad as Hell
Hard Quiz
Adam Hills: The Last Leg
The Letdown
In terms of TV series, there are so many I'd recommend.
If you feel like a nice warm hug, try Virgin River (Netflix).
For a suspenseful drama, try The Sinner seasons 1 & 2, The Bridge, 7 Seconds and The Stranger.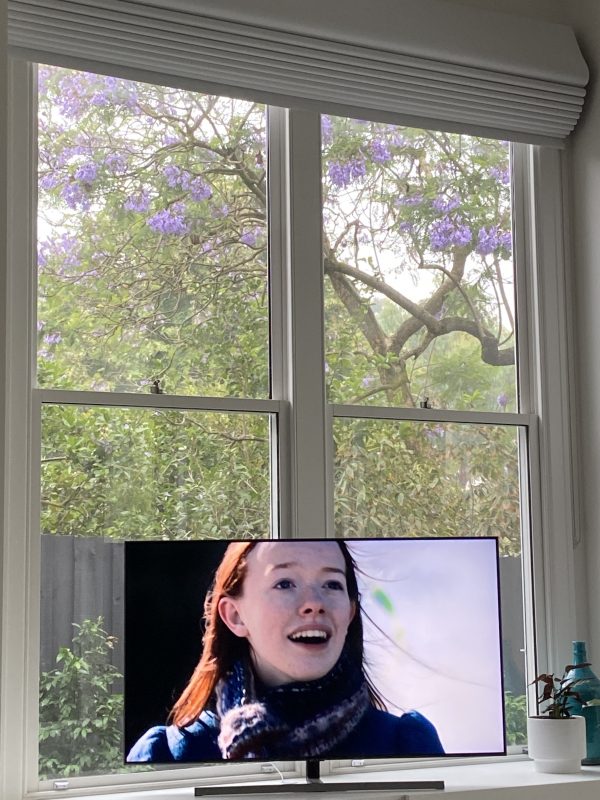 If you're looking for a gripping period drama, try Outlander, Anne with an 'E' (pictured above), Peaky Blinders and The Crown (all on Netflix).
For a gritty drama which is also an escape overseas to pre Pandemic lands, check out Narcos (Mexico), In the Line of Duty (Britain), Chernobyl (Ukraine) or Ozark (US) all on Netflix. The Morning Wars (Apple) is excellent too.
If you just need a laugh, my go to series include Brooklyn 99, Grace and Frankie and Schitt's Creek, all on Netflix too.
You'll find plenty more excellent options in my monthly review posts which you'll find here.
What to Listen To
I'm always mad for a podcast and am currently loving regular instalments of Chat Ten Looks 3, Conversations, Too Peas in a Podcast and No Filter. All of them feature interesting stories and people.
For my politics fix, I've recently enjoyed The Eleventh.
Other podcasts I've listened to in the last 6 months or so which I'd recommend include:
Heavyweight 
Making Obama
Making Oprah
Unravel Season 3
Who the Hell is Hamish
The Shrink Next Door
Strong Songs
Casefile
Dr Death
Dirty John
Caliphate
Slow Burn Season 2 (which delves into the Bill Clinton/Monica Lewinsky affair).
If you are pondering life's big questions and the insanity of modern life, I can also recommend Judith Lucy's new podcast, Overwhelmed and Dying, which also gives me a good laugh.
Ideas for Exercise
Being home bound might curb or change your usual routine but there are a few ways to keep exercising, even if your local gym/studio or PT is no longer an option.
I've signed up to 28 with Sam Wood for at home workouts and I'm stoked that the awesome yoga studio I go to (shout out to Lisa and Sharon at Seed Yoga) are live streaming some sessions.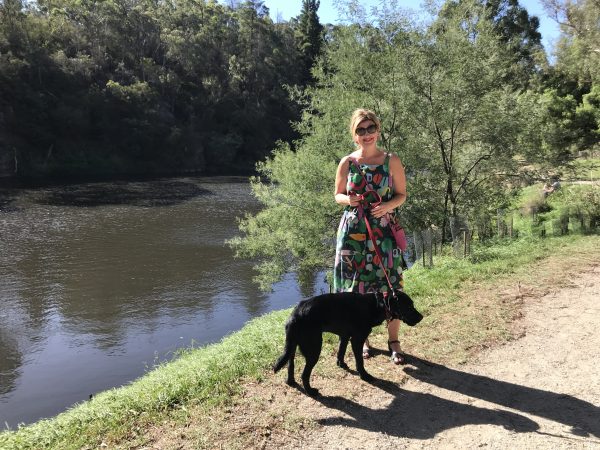 Budget friendly options including walking or running around the neighbourhood or local oval, shooting hoops or playing kick to kick with the kids in the backyard or finding a free online workout to follow. The gorgeous Merrymaker Sisters are also offering free access to their Merrybody Online Studio (yoga + pilates) for a limited time here.
Ideas for Staying Connected & Sane
I'm an extrovert, so the prospect of being mostly housebound for weeks on end is not filling me with good feels.
Social isolation is necessary though, so I've been thinking about how we can all keep in touch with our family and friends without seeing them In Real Life.
So far I'm planning to let the kids have regular face time catch ups with their friends (just before lunch and after they've done any school work if they have any) and I suspect I'll be doing the same. Hands up if you're up for a virtual happy hour?
Messaging in groups for a laugh or a call for supplies will also help, as will actually calling people on the phone. I know, radical, right?
I'll also be writing a list of all the things I'd like to do once this is over and researching places to visit in future.
In terms of our Style and Shenanigans community, I'm going to commit to spending more time on Facebook, asking questions and sharing ideas on all sort of things, so look out for that and join in to what will be a positive, panic free and helpful space. I'll also be in Instagram Stories, so stop by and say hello there too. Ping me if you have any questions, and I'll do everything I can to answer them ASAP, shenanigans notwithstanding.
Other Resources
I've found the following posts are super helpful and you may too:
This post contains affiliate links. You don't pay any extra and I earn a small commission. Read more in my Disclosure Policy here.
So over to you, how are you planning to tackle social distancing, self isolation and/or lockdown?