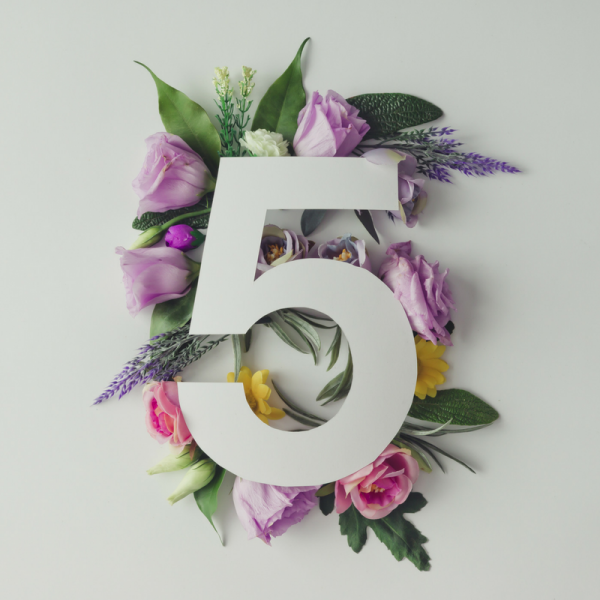 So I'm celebrating a milestone of sorts this week.
Five years ago, on 24th August 2013, I published my very first blog post. I'll save you clicking through and show you what I wrote here:
A journey of a thousand steps starts with a single step … so here I am, launching Style & Shenanigans, a blog I have dreamed up and thought about and procrastinated about for a long time!
It is my hope that S & S will be a place where you can relax and read about new and interesting home wares, fashion and foodie experiences, thoughtful and original gift ideas, great books and bookclubs, practical parenting trips and traps and general reflections on life. As I have a young family (more on that to come), my focus will be on value and family friendly, although sometimes it is nice to head out without our little ones or to splurge on an investment piece or a special night out.
So welcome, it is fabulous to have you.
I can't tell you how weird it is, reading that all these years – and some 650 blog posts – later.
Even though a LOT has changed in the last five years, it's interesting to me to see that the direction of my blog has pretty much remained the same.
So what's changed over the last five years?
Allow me to indulge in a little self reflection here if you will.
Back in 2013 I was 37 years old and had my hands VERY full with a busy seven year old (in Grade 1), an intense five year old (in his final year of kinder) and a very social toddler who was not quite as busy as his brothers but was, well, two years old and everything that comes with that.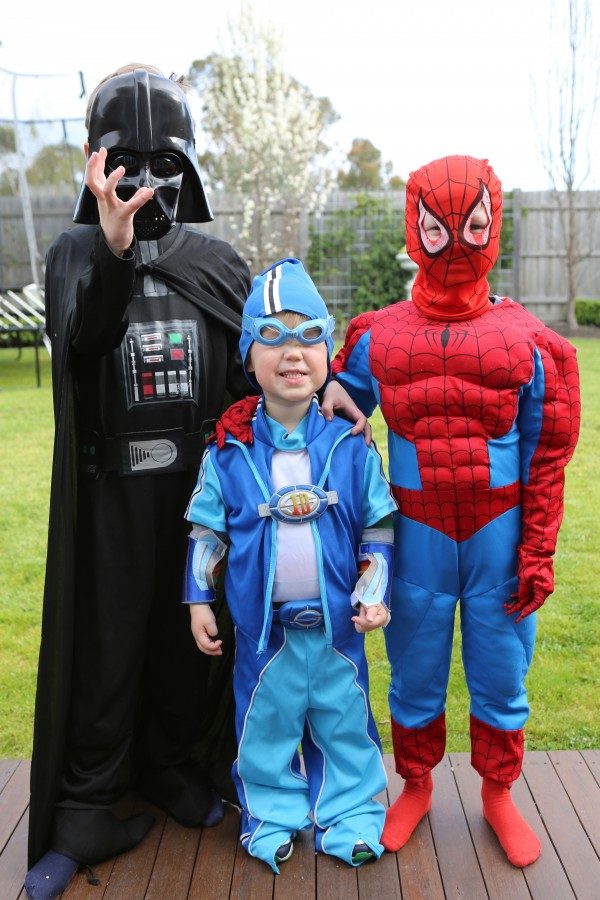 We were newbies in Extra Curricular Land, but dove in head first as my eldest had/still has loads of energy and an appetite for trying new things. Basketball, piano, football, art and swimming rounded out the list of after school activities that year in between the eighteen pick ups and drop offs for four sessions of kinder each week and school.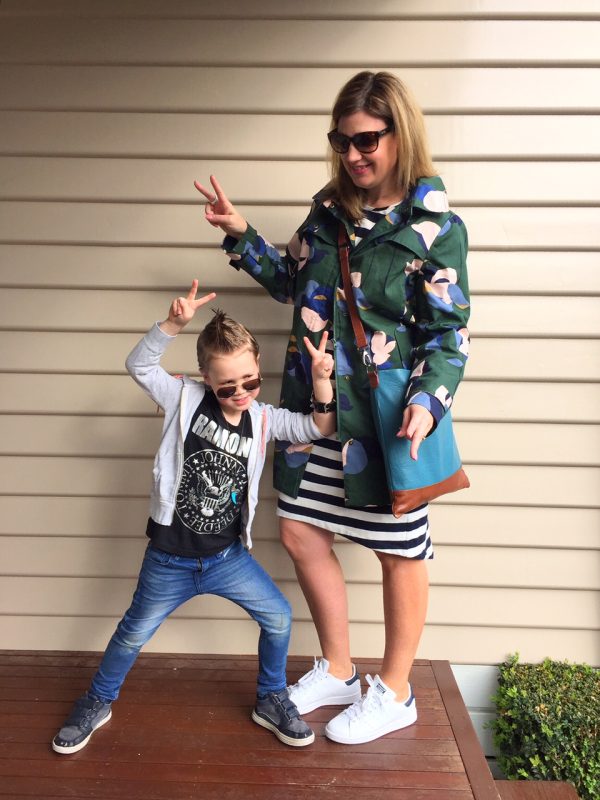 I was working one day a week as a consultant in a private firm and juggling my role as the Vice President of our local kinder with a bunch of other volunteer commitments. All the while I simultaneously navigated the first years of school #OVERWHELM, attempted some sort of social life – usually at a park and usually interrupted multiple times – tried to read the odd book and make it to book club in between the endless shenanigans that three boys under 7 brings.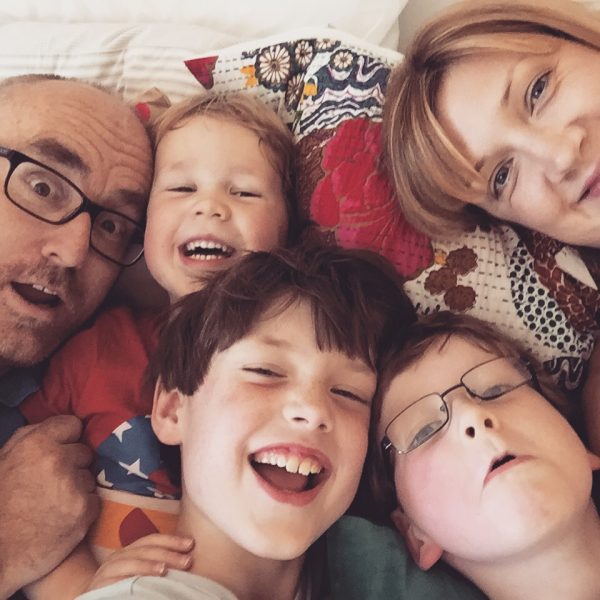 It's funny to reflect now that it was in this season that I felt like I had "capacity" to start my blog. (You can read more about my back story here). The years before then being even crazier, busier and more exhausting.
Now, my boys are 12 (Grade 6), 10 (Grade 4) and 7 (Grade 1) and while things are certainly busy and intense at times, things are SO much easier as we have uninterrupted nights of sleep, the kids are much more independent, content to amuse themselves and, of course, they are all now at school.
I was only thinking the other day how our kids' ability to make their own breakfast, get themselves dressed and run their own showers has literally changed our lives. My older boys can even do the morning coffee run which is a total GAME CHANGER. No wonder I'm smiling …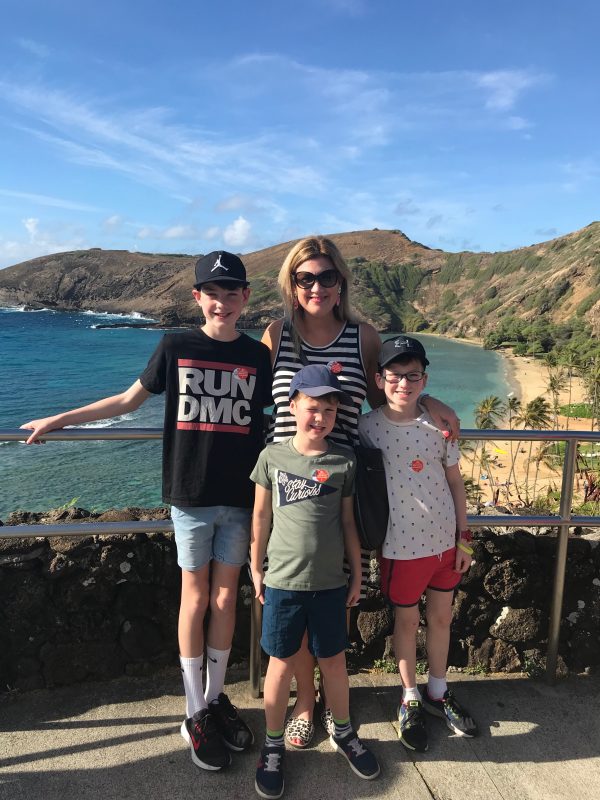 Five years ago there was no Netflix (not in my life anyway – what DID we do in the olden days?) and I'd never even heard of a podcast. Over the last twelve months it's been great to extend my monthly review posts here to include a broader range of media and I've loved all the recommendations you guys have shared along the way. Thank you all, especially those who also regularly pop in and share favourite finds in the Style and Shenanigans Book Discussion Group on Facebook.
My style has changed a bit too – as you'd expect – although I still gravitate to local Australian designers, and will always love colour, print and did I mention colour?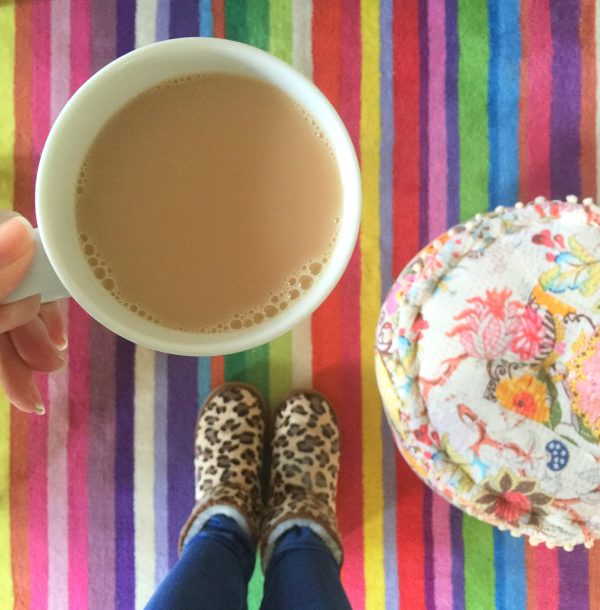 What's remained the same?
My love of reading shows no signs of abating and I have more time to read these days which is ace. I've loved documenting what I've been reading each month in my review posts (check the latest one out here) and I often refer to my end of year list of favourites when I'm asked to recommend a book.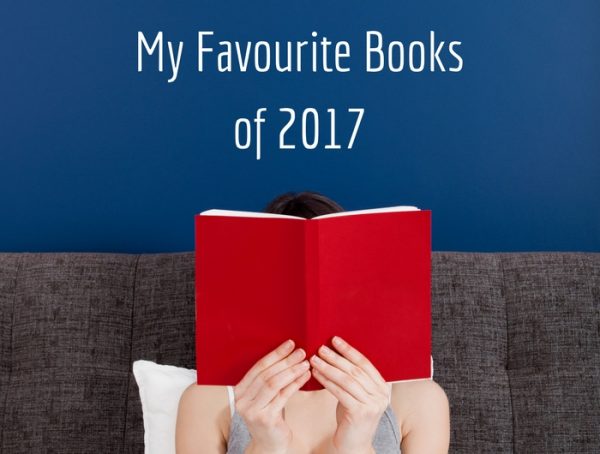 Our love of travel continues and even though I thought a third child would reduce our capacity to travel completely, I'm very fortunate – and proud – to say we have travelled overseas every single year since our beautiful third joined us – 8 years in a row if you count my baby moon in Singapore/Indonesia.
Documenting our travels here on the blog has been the best digital scrapbook ever, and I love that so many of you, my readers, have read and shared those posts and found them helpful in planning your own holidays.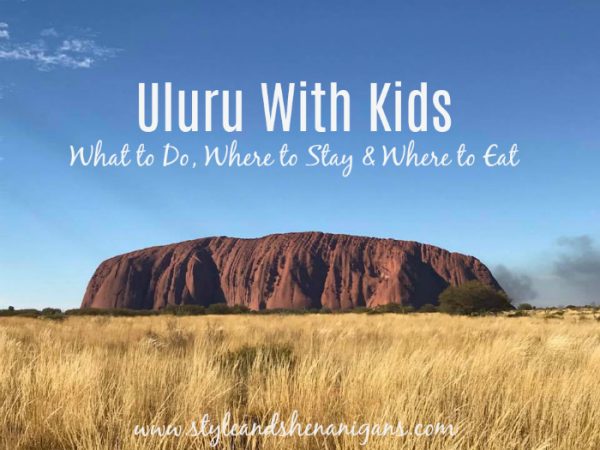 I'll always been a fashion nut and love scoping out new trends, labels and ways to style clothing and accessories.
As a foodie from way back, I also love cooking and eating out. This has led to me sharing ideas for entertaining (menus and serving ideas) as well as reviews of nearly 50 restaurants and cafes here in Melbourne. I've also shared the origins of and new chapter of the Donna Hay Food Club, a regular dinner catch up we've loved but need to reinvent with the end of the mag – stay tuned for more in the months to come.
Homewares and interiors are another hobby of mine, and as our new house build finally gets underway next month *fingers and toes crossed* there'll be plenty more in that department to come.
What has been the most amazing thing?
The most amazing thing, hands down, has been the fact that you, the reader, turn up and read my blog. It blows me away. I still vividly remember the first time someone I didn't know left a comment on my Facebook page and how stunned I was that they'd taken the time to do that. I was completely FLOORED.
Since then, the readership of this blog (and my Insta feed) has grown and that is because of every single like, comment and share from you, the reader. Without you, the reader, this blog is one lonely tumbleweed in Digital Town. Your support, encouragement and positivity has been the most amazing gift to me and I can't thank you all enough. You're all amazeballs.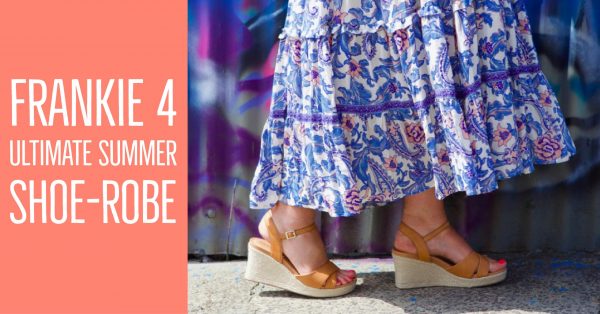 Another highlight over the last five years has been working with Australian labels like Elk, Frankie 4 Footwear and Birdsnest as well as new and emerging labels such as Bohemian Traders. We're lucky to have so much choice and quality locally.
I've also loved meeting fellow bloggers, including the awesome ladies pictured below, and would love to give an extra special shout out to Martine of The Modern Parent, Nikki from Styling You, Nic from Planning With Kids and Pip from Meet Me at Mikes whose encouragement, wise words and ongoing support have made all the difference at critical times.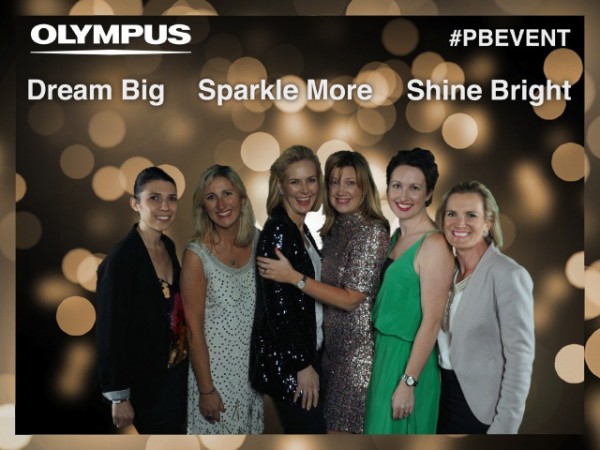 Kelly Exeter has done all that and more, having provided me with amazing tech support and blog design over the years – including this fresh look you're seeing today. Thank you so much Kel!
I'd love to say a big thank you to the wonderful bloggers I have met in blogging mentoring groups that have cheered me on and supported me too. Thank you all ladies.
The biggest thanks of course go to my husbo, Mr SnS who also moonlights as Problogger, who suggested I start this blog in the first place and has done everything he possibly can to support me in it since from being the the best Instagram Husband to not touching his food before I've given him the green light. Soz!
Finally, I'd love to say thank you to my long suffering kids and all my friends, who've been awesome and let me Instagram the life out of everything every time we catch up and are called on for the occasional outfit shot too. I love youse all.
Where to from now?
Well, like me, Style and Shenanigans is continually evolving but my values and the purpose of this blog – which I articulated above – remain pretty much the same.
My plan for my blog moving forward is to continue to showcase a range of fabulous Australian and international fashion and styling tips; detailed and informative travel guides; miscellaneous favourites in my regular A Few of My Favourite Things posts; seasonal gift guides and food reviews; as well as my reviews on everything I'm reading, watching and listening to.
From time to time, I'll write a reflective post – like this one – that I hope some of you might relate to or find helpful or interesting too, like this one I wrote about that time I joined a blogging agency or how I felt that first year when all my kids were at school.
I did think I'd spruce things up with my second blog redesign though – what do you think of my new look? Does anyone remember my original yellow and blue theme with the newspaper font? Feels like a lifetime ago!
So that's a bit of a wrap from me – but now I'd love to hear from you.
Yay – there's a birthday competition!
You guys have given me so much over the last five years, so I think it's apt that YOU receive the birthday gifts!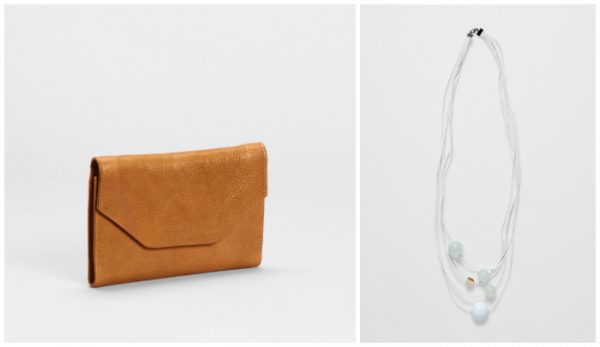 For your chance to win this fab prize pack from Elk Accessories – the beautiful Nuoli Wallet in honey and Momento Strand Necklace in white pictured above, valued at over $200, please leave a comment below with your answer to the following questions:
When you started reading Style and Shenanigans;
Who introduced you to it or how you found it;
What's your favourite category or style of blog post?
What post would you like to see me write in future?
This is a game of skill. All entries will be judged on their creativity by me.
Please ensure that you include an email address when filling in the commenting system below so I can email you to notify you if you have won. If you have won, I will email you directly to ask you for your delivery address so I can send your gift to you.
This prize is not able to be exchanged or redeemed for cash.
The winner will be decided on Monday 10th September 2018 at 10am AEST. If the winner does not respond within 48 hours to my email, another winner will be chosen. This competition will be open from Friday 31st August 2018 at 6am (AEST) and close on Sunday 9th September 2018 at 11pm (AEST).
This competition is only open to Australian entries and the gift can only be sent to an Australian delivery address.
By entering this competition, entrants accept that I will email the winner with the email they provide and publish their name subsequently here on the blog and on Facebook.
Big thanks to Elk for the beautiful gift and if you haven't checked out their Spring range, do not delay people – it's Next Level awesome. You can check it all out here.
Thank you again everyone and here's to another FIVE!